Many of us have a bucket list of places we'd love to visit and often wonder about world cruises. Well, we're here to tell you that this is a great option for female solo travellers, as it offers an opportunity to visit multiple destinations at once and meet others with similar interests while you're at it. Travelling by yourself is also one of the most rewarding experiences, and making a cruise your first solo trip isn't as daunting a holiday in the traditional sense. Here's why.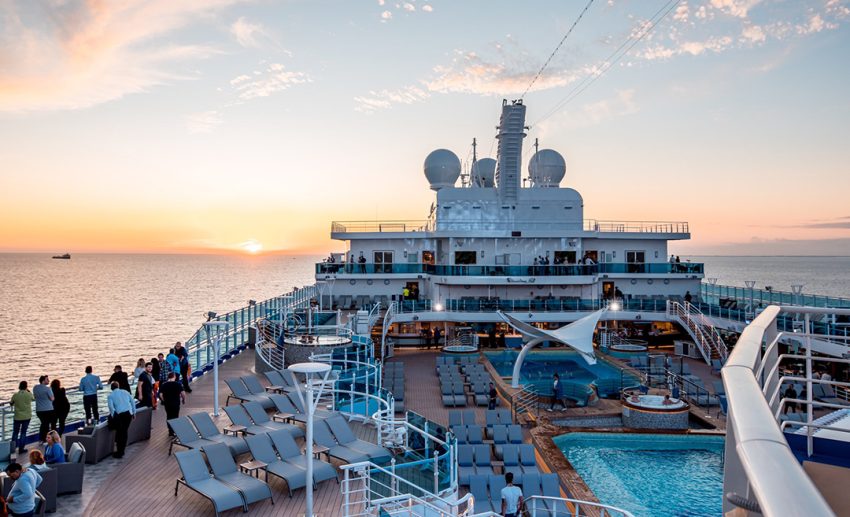 Why take a world cruise as a female traveller?
It's an adventure: World cruises offer countless opportunities for adventure and exploration, from exploring new destinations to taking part in activities that you've never attempted before. You can also take time out from your day-to-day life and simply enjoy the experience without any worries or responsibilities weighing you down.
Multiple destinations: You won't be limited to one destination, enabling you to tick off multiple bucket list countries in one voyage. Moreover, while the boat is docked, you can explore all of the gorgeous destinations that surround the area.
World cruise ships are also very safe: This is a huge benefit for female travellers who may feel anxious about travelling outside of their home country or staying in a foreign country without immediate family to turn to if there were an emergency.
Unpack once and you're done: You've probably heard that one before from a keen cruiser. But it's true. Once you've unpacked your bags, there's not too much else to think about except which of the several pools you'll swim in today.
You always have your cocoon to return to: It's comforting to know that you don't have to constantly look for new accommodation. After exploring onshore, you know that you always have your room to retreat to should you want some peace and quiet.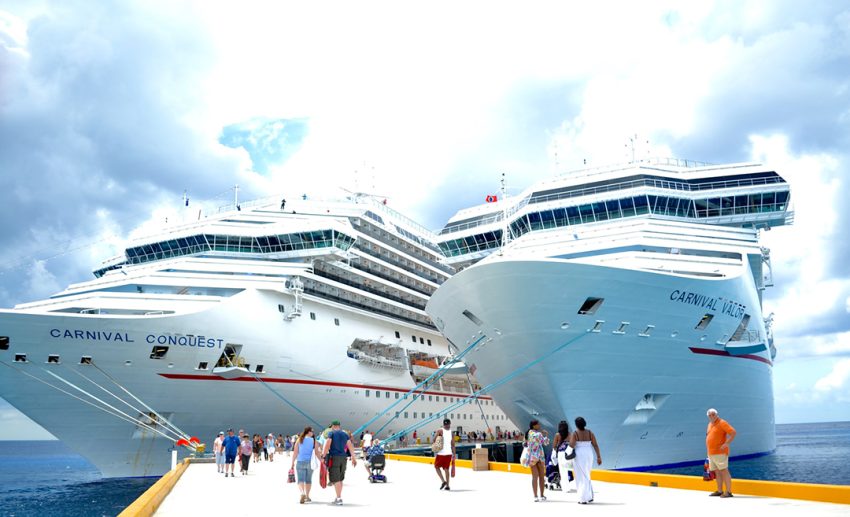 Cruising safely as a female traveller
Safety while travelling can be an issue no matter who or where you are, but it's especially important to take care while travelling as a woman. Here are some ideas on how to help ensure your safety.
Be aware of your surroundings: It's imperative that you know where you are at any given time and who is around you. If anything seems off, head towards safety immediately. This includes even small things like making sure that there aren't any strangers seated too close to you.
Have a personal emergency plan: This includes knowing and remembering the emergency contacts for your chosen world cruise liner.
Avoid heading out alone at night: If you're heading for a night out while at port, try and go out with some of your new-found friends from the ship. Moreover, try and stay together once you're out if you're bar hopping or clubbing. If you'd really like to venture out on your own, then here are some female traveller safety tips.
World cruise line recommendations for solo female travellers
There are many great cruise lines that offer excellent experiences for solo travellers. The main things to consider are how much your cruise costs and how many other single passengers there will be on the ship – the more singles there are, the more potential friends you'll make and the less likely it'll be that you feel lonely.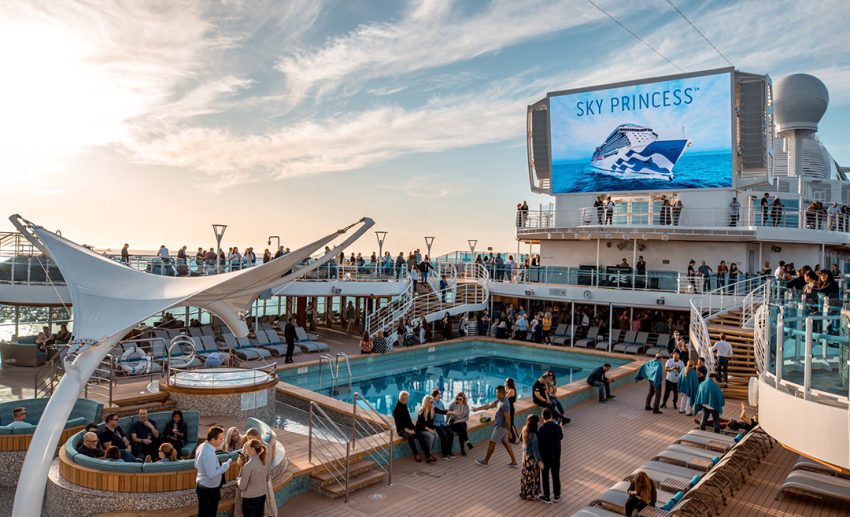 Princess Cruises: The cruise line offers voyages in Europe, Asia, Australia, and New Zealand. The
company has been around since 1950 and is one of the most famous cruise ship companies in the world.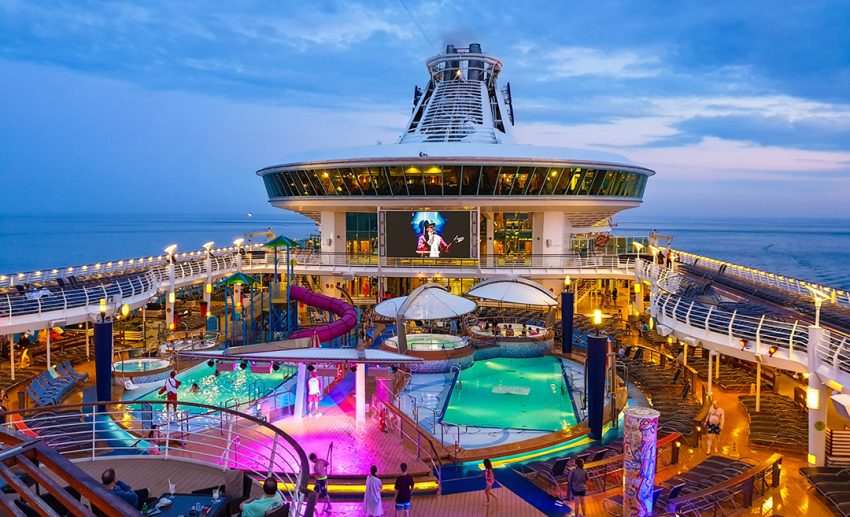 Royal Caribbean: For trails more exotic, Royal Caribbean offers cruises to places such as the Caribbean Islands, Canada/New England/Alaska, Hawaii, and Mexico. This company was founded in 1972 and it operates more than 50 ships across all seven seas.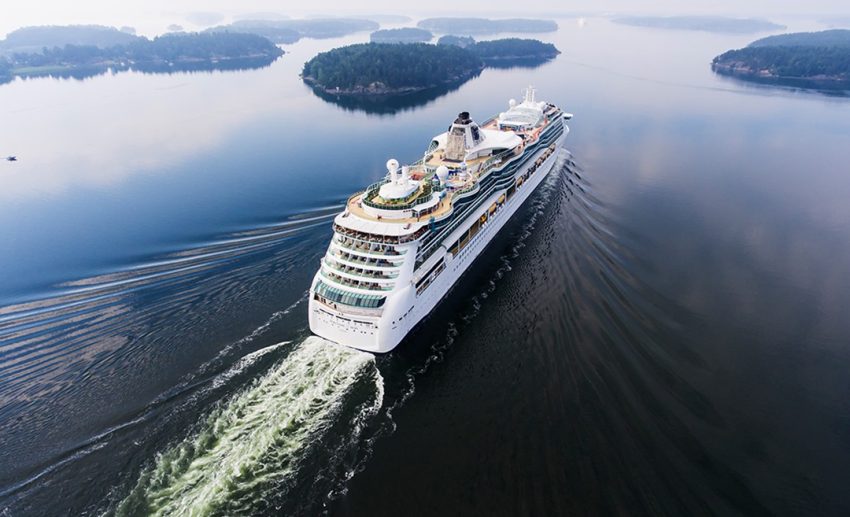 Storylines: Storylines is different in that it is a residential world cruise ship, which might offer the safest option of all, because you are travelling as part of a community who look out for each other. Moreover, they take three years to circumnavigate the globe and spend up to five days at port allowing you to properly
explore each destination.
Bon voyage
All you have to do now is pick your cruise, pack your bags, and set sail for your most exciting world voyage yet. You're about to embark on the adventure of a lifetime, so relax and enjoy!