Happy April Fools! In the spirit of jest and harmless pranks, here's a list of totally true and believable places names in Malaysia that'll have you scratching your head and wondering – who came up with these downright weird names?
If you think that we're pulling your leg, don't worry – these places do exist in real life but take the legends that come along with the names with a pinch of salt. Read on to have a good chuckle!
1. Sungai Sungai, Sabah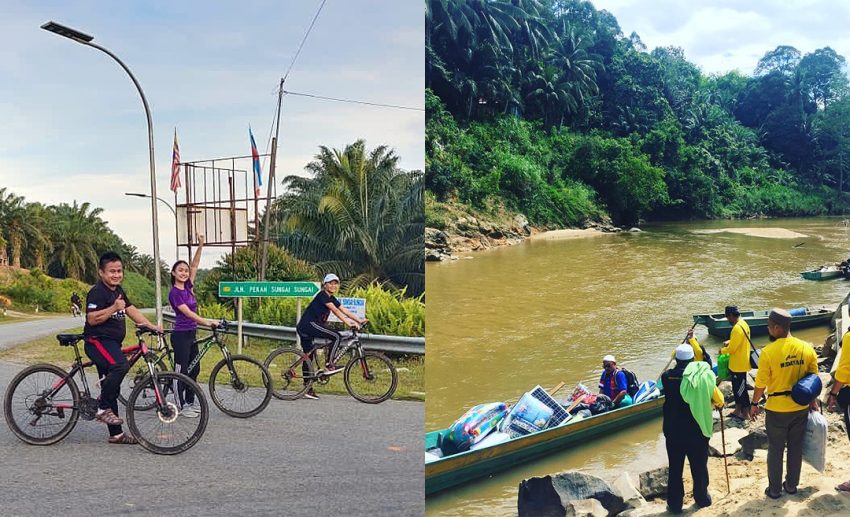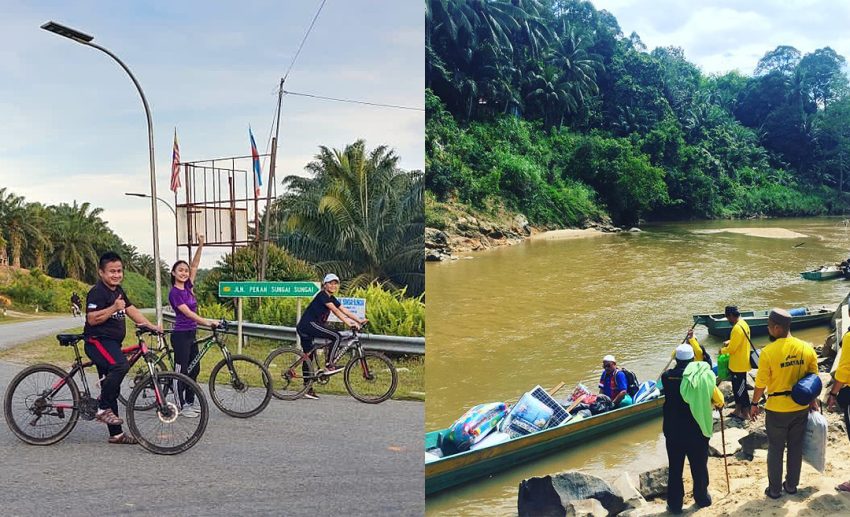 We're not entirely sure what happened during the meeting to name this river, but we're pretty confident someone ran dry on their creative juices. Sungai Sungai is a locality in Sabah built around the river of the same name. We're unsure what to call it in English – does it make any sense to call it River River?
2. Jalan Pimping, Kuala Lumpur
We assure you there's no hanky-panky going on at this road located within the affluent neighbourhood of Ukay Heights, though its name suggests otherwise. Have some loose change to spare? With houses starting at a market value from RM990,000 (USD236,107) and going up to RM11,520,000 (USD2,747,437), you too can go all out to pimp your dream abode at Jalan Pimping in Ampang, Kuala Lumpur.
3. Pulau Kentut, Kedah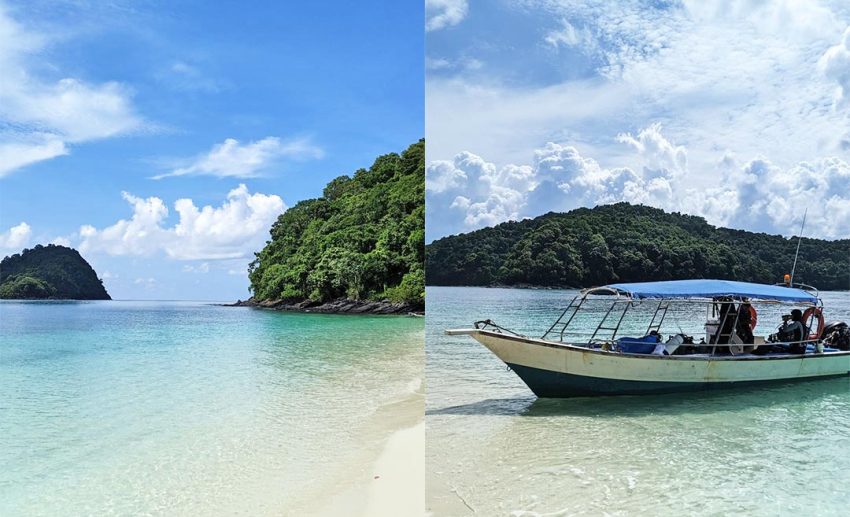 Pulau Kentut Besar (Big Fart Island) and Pulau Kentut Kecil (Small Fart Island) are one of the many islets dotted around Langkawi Island in Kedah. Yes, you read that right! Legend has it that there was a wedding between the daughter of Gunung Machinchang and the son of Gunung Raya, and the groom was served uncooked rice. Gasp!
In a state of indigestion, the groom farted twice and out popped two islands. Despite their gassy name, the islands are a great spot to snorkel as it's relatively quieter than the public beaches. You can also charter a private boat to go snorkelling for a stinkin' good time!
4. Sungai Bangang, Terengganu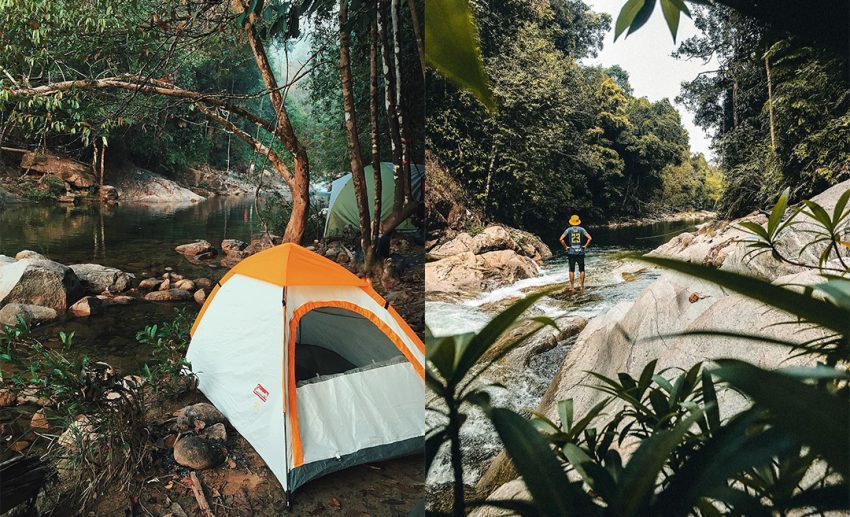 As Malaysians, we're all too familiar with this insult that many Malaysians can use in any context. Sungai Bangang (Stupid River) is otherwise known by its less-insulting name Sungai Bangan, and is a river located in Dungun, Terengganu.
This river is hidden within the Chemerong Forest Reserve and is well-known for its clear, aquamarine waters originating from the hidden Chemerong Waterfall. You'll need to be physically prepared for an arduous hike deep into the rainforest to visit the waterfalls.
5. Jalan Boo Bee, Perak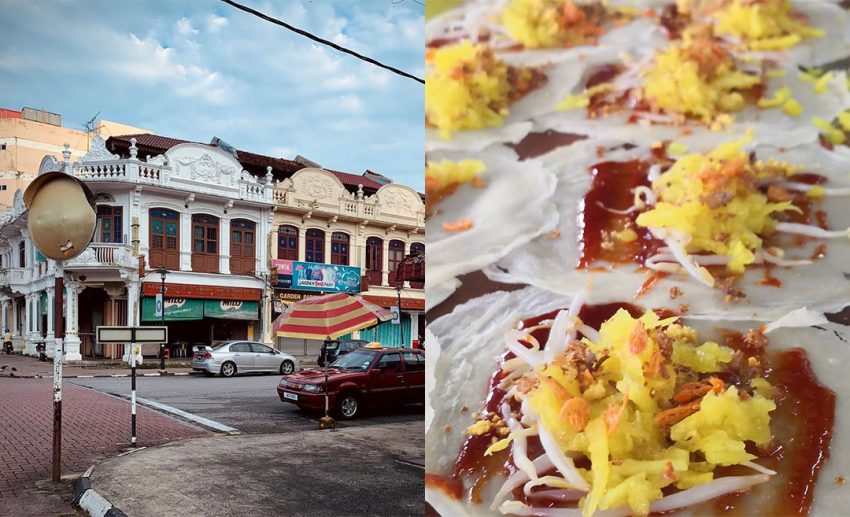 It's tough to stifle a giggle when you perchance upon Jalan Boo Bee on your walkabout Taiping town. Obviously, the road is not named after our tatas, but rather after Ng Boo Bee, a businessman who helped build the first railway in Malaya, which connected Taiping to Port Weld.
There's a relatively well-known hawker centre offering halal and non-halal eats within a two-minute walk from Jalan Boo Bee, famous for its popiah basah and fish ball fried kuey teow.
6. Pulau Pom Pom, Sabah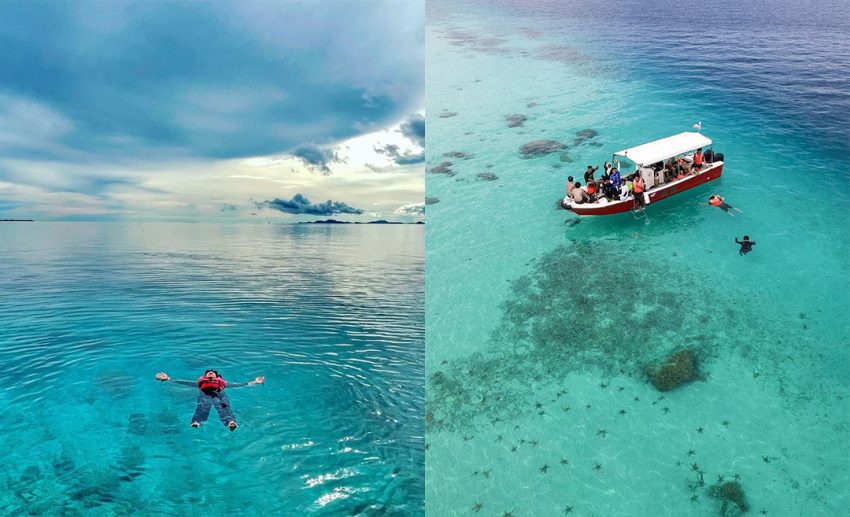 This island has a super cute name and awe-inducing sea views to boot! Pulau Pom Pom is a small island in Semporna, Sabah, home to a coral reef and a nesting site for green and hawksbill turtles. Put on your pom pom beach hats and stay at one of the many sea view villas at Pom Pom Island Resort!
7. Pulau Timba Timba, Sabah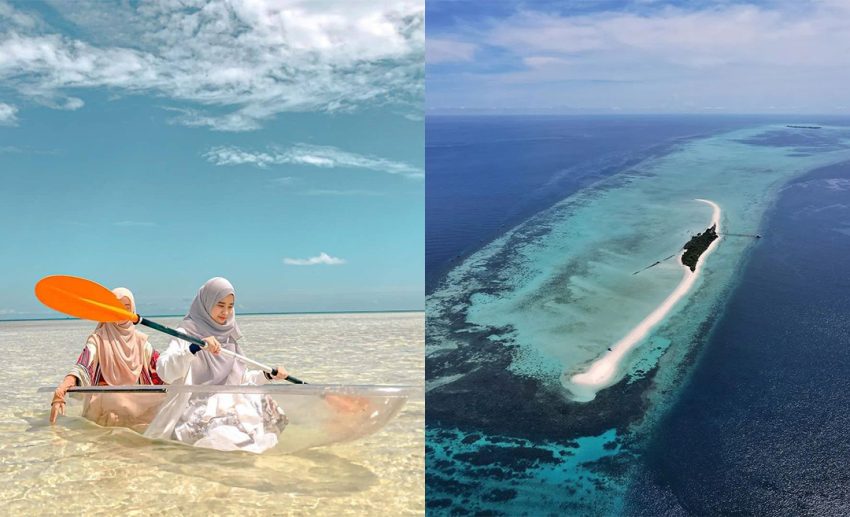 Pulau Timba Timba means Bucket Island in Malay and is another one of the many photogenic islands of Semporna, Sabah. It's easily identifiable with its kilometre-long narrow beach and has become a hotspot for island hoppers to pop by and snap one for the 'gram. Unleash your inner influencer with this island hopping tour to Pulau Timba Timba and its neighbouring islands!
8. Pulau Susu Dara, Terengganu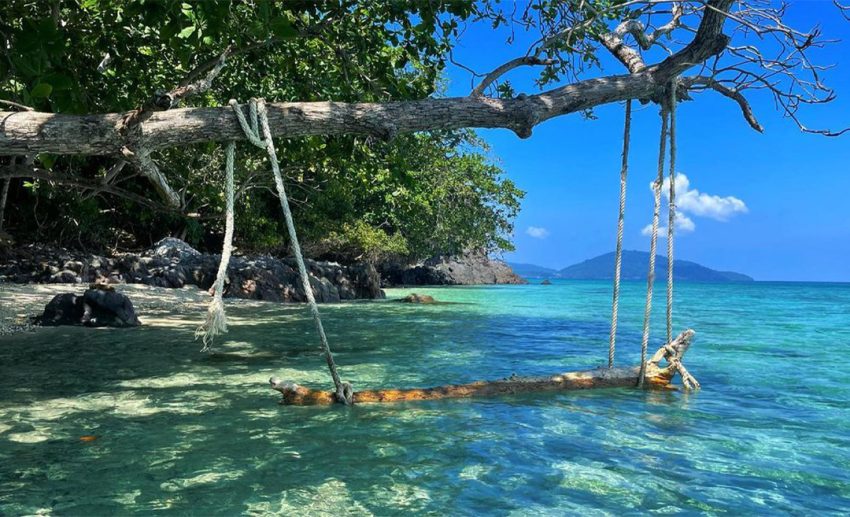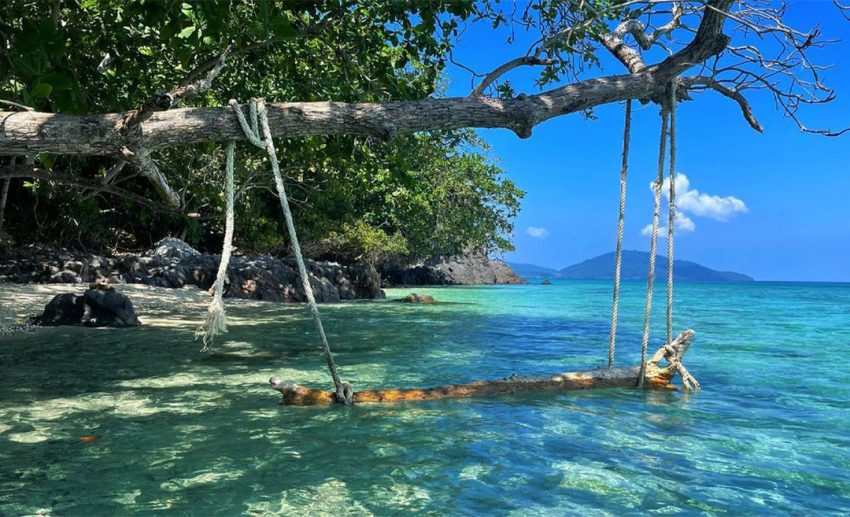 A diver's paradise situated north of Perhentian Island are the Pulau Susu Dara (Virgin's Milk Island) sisters differentiated by their sizes (Pulau Susu Dara Kecil and Pulau Susu Dara Besar).
It's not known who cooked up the name of these twin isles, but nevertheless, it's funny to chuckle at the thought process of the person who named this island as it's pretty apparent they aren't well-versed with how a woman's body works!
9. Sungai Mati, Johor
Sungai Mati (Dead River) is a small town built around the river of the same name at northwestern Johor and is part of the Tangkak district. Contrary to its woeful name, Sungai Mati is an important water source as it breathes life into the paddy fields dotted around its riverbanks.
Don't worry, you're more likely to see oxen ploughing the fields than Charon (the ferryman of Hades who carries the dead across the river Styx in Greek mythology) when you walk past this river of death that is bursting with life.
10. Pulau Babi, Johor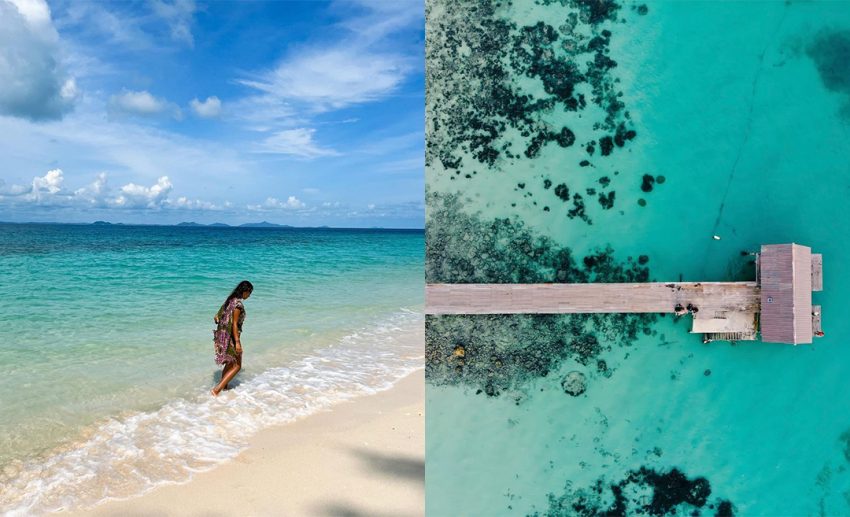 Did you know that Malaysia has an island as stunning as Pig Beach in the Bahamas? Well, minus the pigs, that is! Located at the coastal town of Mersing, Johor, Pulau Besar is affectionately known as Pulau Babi (Pig Island) or Pulau Babi Besar (Big Pig Island) by the locals.
Legend has it that the island gained its name after a pregnant woman who lived on the isle craved seaweed and ingested so much that she turned into a mermaid. Her husband repeatedly cursed the island "Babi! (pig)" for his wife's demise, and hence the name stuck.
Even though you don't get to see pink-bodied piglets frolicking in the ocean at Pulau Babi, the aquamarine waters and sandy beaches will lure any beach bum!