Bargain hunting on your favourite eCommerce websites — like Lazada, Shopee, and Zalora— on Boxing Day is a great way to cap off the holiday season. Retailers are often trying to clear excess stock, and many will drop their prices significantly.
Aside from helping you acquire the items that weren't gifted to you on Christmas Day, you can use the Boxing Day sales period to stock up on travel-related gear. This way, you can revenge travel in style and comfort come 2022. You'll also have all the tech gear you need to capture your most Instagram-worthy moments.
So, if you're ready to take advantage of the best after Christmas sales deals, then read on.
Camera: Waterproof Gopro Action Camera
Original Price: RM129
Discounted Price: RM38.30
Need a sturdy action camera to capture all of your high points above and below the water? This Waterproof Gopro Action Camera retails at Lazada for only RM38.30. Features include a 90° wide-angle lens, support burst, time-lapse, and continuous shooting. The Waterproof Gopro Action Camera also comes with many accessories, including a base mount, bicycle stand, and bandage — allowing you to mount the camera on helmets, bikes, and car windshields.
Its 2.0″ screen provides 1080P HD high-quality resolution, giving you sharp images and videos. If that isn't enough, this Gopro workhorse also comes with a waterproof case, allowing you to capture videos underwater up to 30 metres.
Smartphone: Samsung Galaxy S20 UltraSmartphone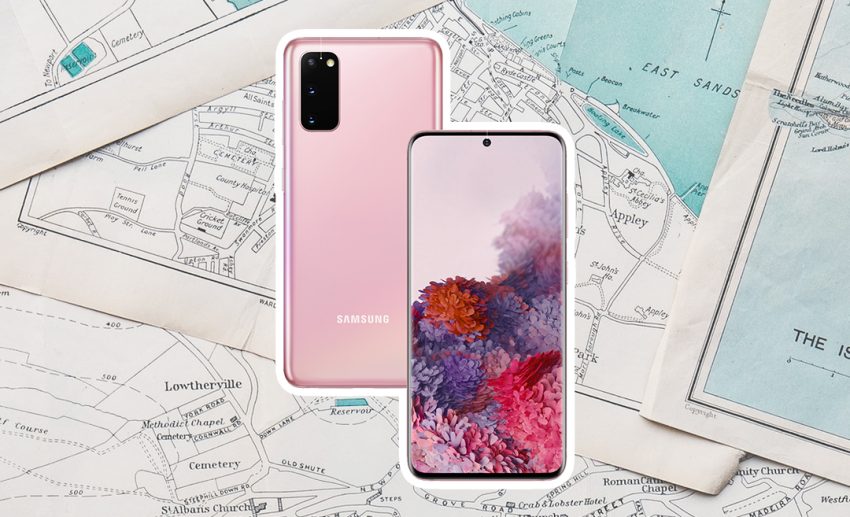 Original Price: RM4,999
Discounted Price: RM3,399
Travelling these days would be inconceivable without a smartphone. Thankfully, you can get a great discount on the Samsung Galaxy S20 Ultra on Shopee. This smartphone comes with a 6.9" Dynamic AMOLED 2X Capacitive touchscreen (1440 x 3200 pixels), 12GB RAM and 128GB ROM Storage, a Hybrid Dual SIM 5G (Nano-SIM, Dual Stand-by), as well as a front and rear camera with some serious specs.
Buyers also get some great freebies, including one Samsung Wireless Charging Pad and one Branded Fast Charge 10000mah Premium Powerbank. If that isn't enough, your new Galaxy S20 Ultra also comes with a 12-month manufacturer's warranty.
Smartphone gimbal: DJI OM4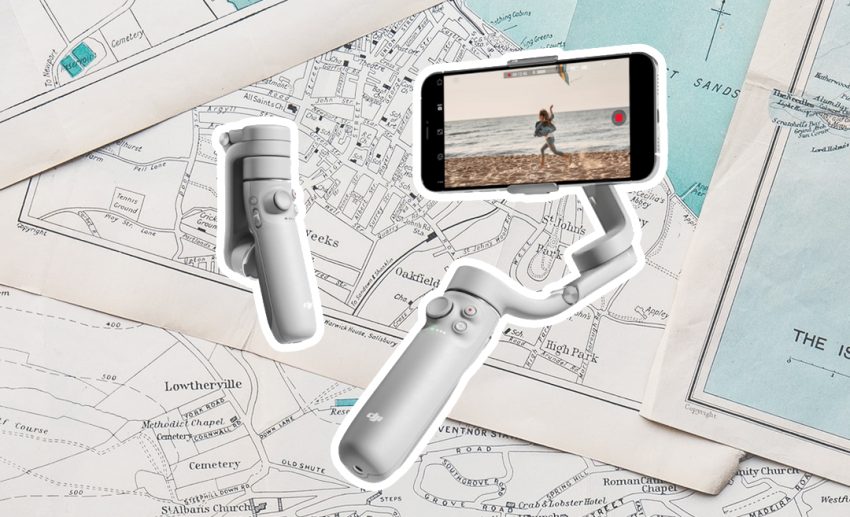 Original Price: RM789
Discounted Price: RM439.99
Compatible with 3.3" wide smartphones, the DJI OM4 is a magnetic smartphone mount with an intelligent sensor. Its ultra-compact and foldable design makes it easy to store and transport. At the same time, its ActiveTrack 3.0 technology allows you to keep your phone facing you as you move about (hello, seamless vlogging).
Other excellent features include Bluetooth 5.0 support, controllable speed (120°/s max), a built-in battery (with up to 15-hour runtime), a 1/4″-20 tripod mounting thread, as well as a USB Type-C power input, and a USB Type-A power output for smartphones and accessories. Buyers also get a 12-month manufacturer's warranty.
Wireless earphones: Apple AirPods Pro
Original Price: RM1,099
Discounted Price: RM829
Enjoy excellent wireless audio and communication with the Apple AirPods Pro. While these are primarily noise-cancelling earphones, the AirPods Pro has a transparency mode, allowing you to hear surrounding sounds to connect safely with your environment.
The AirPods Pro comes with a Qi wireless charging case for more effortless charging. It also seamlessly connects with iPhones, Apple Watches, and other Bluetooth devices.
Luggage: Poly-Pac 20" ABS Hard Case Trolley Travel Luggage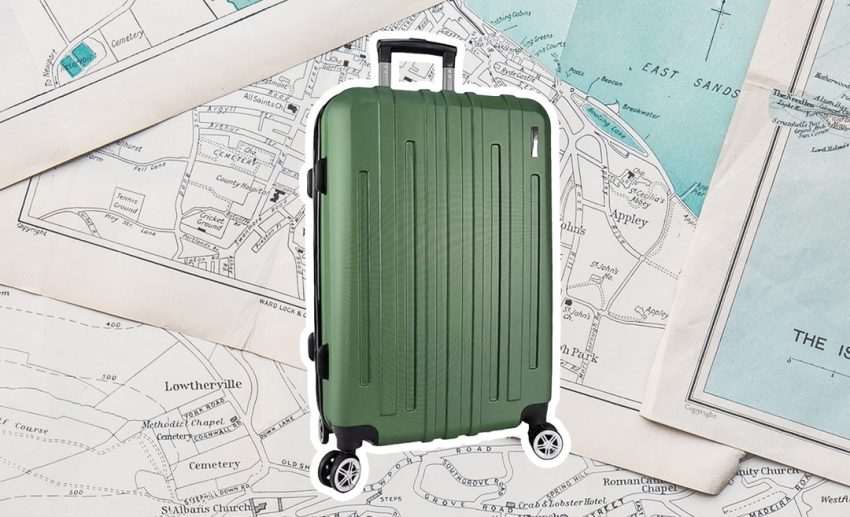 Original Price: RM119
Discounted Price: RM99
Need durable (and stylish) travel luggage for your upcoming jet sets? The Poly-Pac 20" ABS Hard Case Trolley comes in elegant black and runs on a 360°, four-wheeled roller system for easy transport.
Your new travel luggage is protected by a combination lock and has an adjustable handgrip. If black isn't your favourite hue, Zalora also offers the same model in other colours such as red, gold, and purple.
Sunglasses:

Ray-Ban Injected Unisex Sunglasses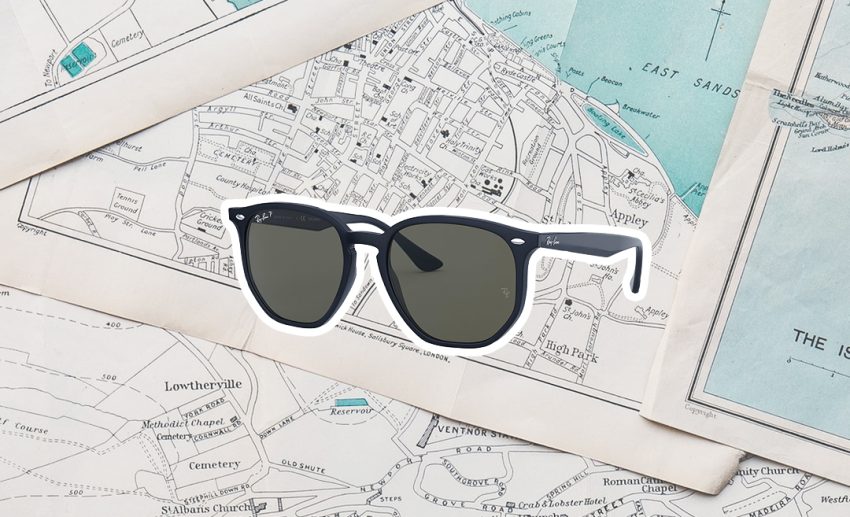 Original Price: RM699
Discounted Price: RM628.80
When it comes to iconic accessories that define travel and style, few can match the panache of Ray-Ban sunglasses. They harken back to the classic age of aviation but possess a durable style that looks just as chic today.
Zalora is offering a sale price for Ray-Ban's unisex hexagonal sunglasses, and this pair has dark-tinted lenses, moulded nose pads, and 100% UV protection. Buyers will receive a hard case and cleaning cloth, plus a two-year warranty.
Hiking Shoes: Scaler Outdoor X9195235 Waterproof Casual Shoes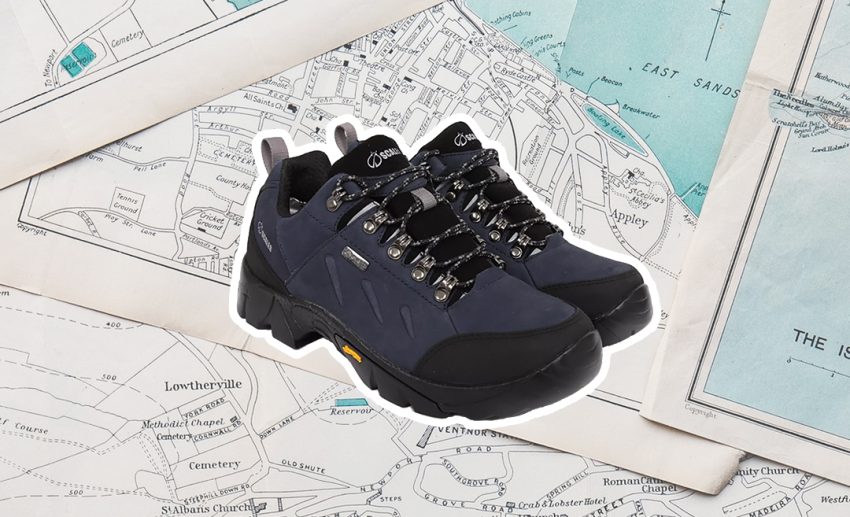 Original Price: RM901.80
Discounted Price: RM639
Need durable and waterproof walking or hiking shoes in preparation for your next getaway? Lazada is offering significant discounts on its women's shoes. The Scaler Outdoor X9195235 Waterproof Casual Shoes are fashioned from first-layer cowhide and are available in a range of stylish colours, including burgundy and purple.
Make sure to check if your shoe size is in stock; they currently offer shoe sizes ranging from 36 to 44, but supplies are limited. So, get yours before they run out!
*Background image by Annie Spratt