Thinking of what to get your loved ones for Christmas can be one of the most fun (and stressful) parts of the holidays. After all, you want people to not only love your presents, but use them too. So, whether you're looking for something for a parent, sibling, friend, or colleague, here's a fun and useful list of small gifts, some cheap-and-cheerful, and some worth splurging on that would make perfect stocking stuffers:
1.
Pocket Angel
First things first, gift the women in your life with a sense of safety. Made by women for women, the Pocket Angel personal safety alarm is something every woman should have. When activated, this little device boasts a bright strobing light and an alarm that reaches 130dB to alert others around them about the danger they're in.
2. Xoopar Boy Mini 3W Wireless Art Toy Speaker
The Xoopar Boy Mini Wireless Speaker is the ideal companion to listen to music anywhere, thanks to its mini size. It easily slips into your handbag, sports bag, or travel bag, and its bright colour and arty design are sure to catch everyone's attention.
3. Anti-knock car door protector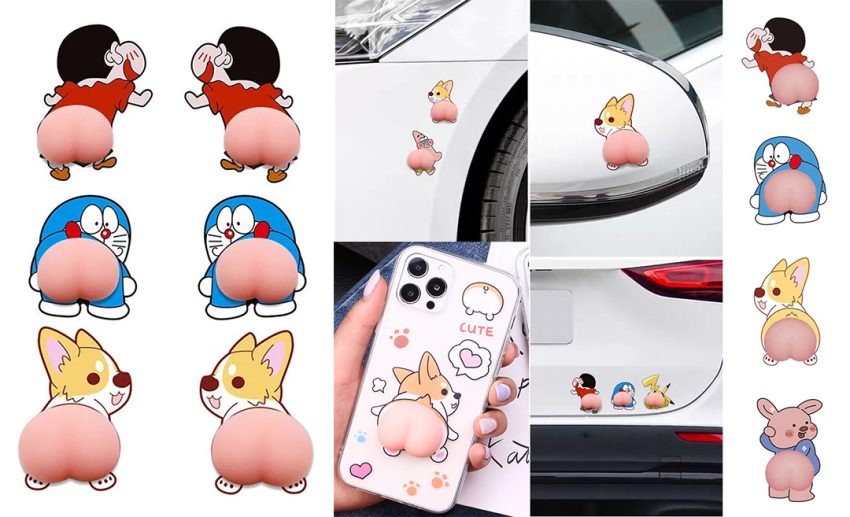 Keep your car doors free of scratches and dents with these cute car door stickers. These waterproof stickers can be cleaned easily when they get dirty and don't need just to be used on cars.
4. Skinfuel Squeaky Clean 3-in-1 Double Cleansing Pads
Nothing beats coming home after a long busy day and removing hours old make-up. These Squeaky Clean 3-in1 Double Cleansing Pads from Skinfuel do the job in just a few simple wipes, leaving the skin feeling supple and squeaky clean skin in a mere five minutes.
Zafigo Perk: Enjoy 10% off your order when using the code Zafigo10 at checkout on skinfuelbeauty.com today. This promo code is to be used on its own, and not with other promo codes.
5. Marks & Spencer Sleep Pulse Point Oil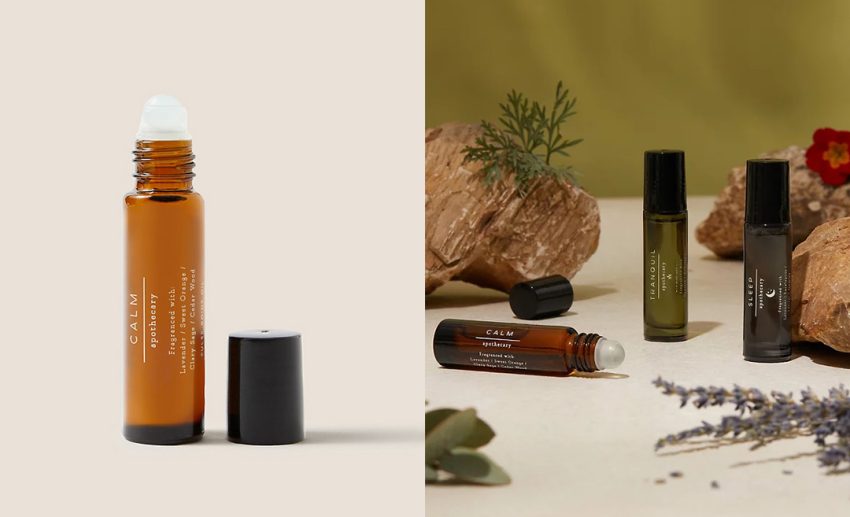 Soothe and relax your senses for bedtime with this pulse point oil from Marks & Spencer's Apothecary Calm range. Formulated with lavender, jasmine, vetiver, and eucalyptus essential oils, just a few rolls of this will give you a good night's sleep and leave you feeling re-energised in the morning.
6. Ceramic dipping sauce dishes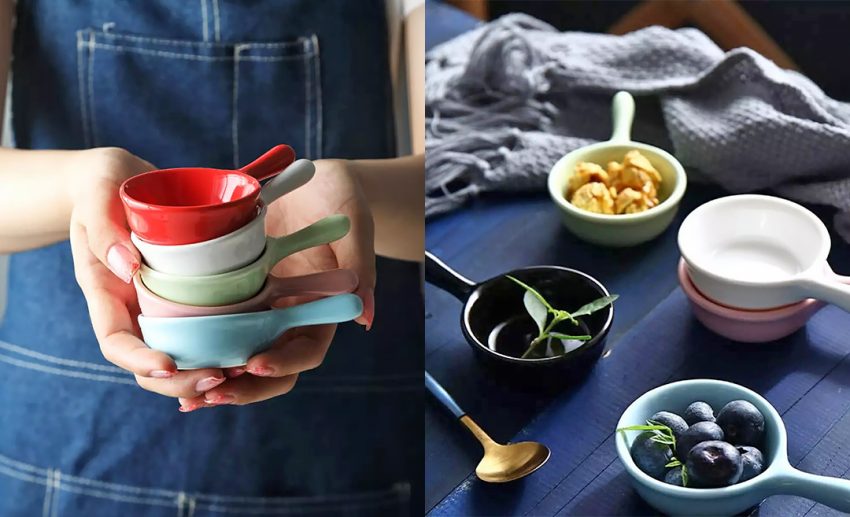 Have someone on your list who loves hosting dinners? Gift them with these cute and colourful multi-functional ceramic dipping sauce dishes that are sure to impress their guests.
7. Rick & Morty pin badges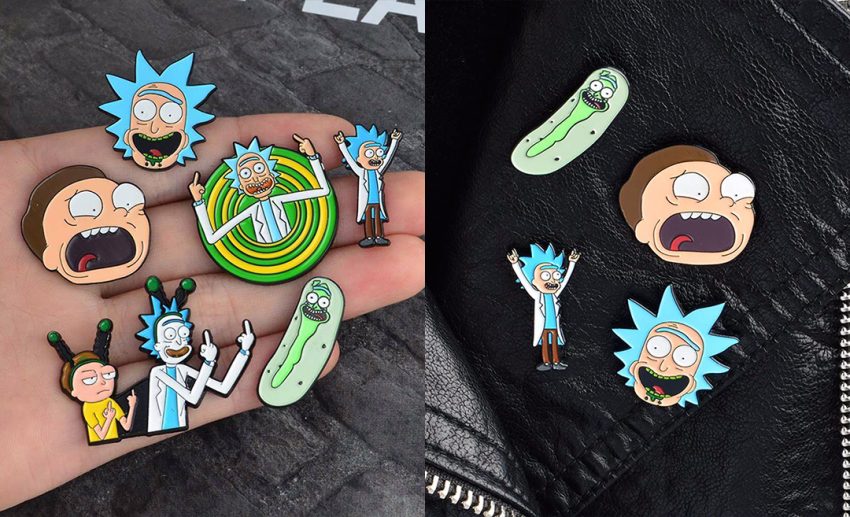 It's difficult to come across someone who doesn't enjoy Rick and Morty (if they don't, they're probably lying). These insect overlord-approved pin badges are sure to put a smile on any fan's face.
8.
Bobble period underwear
We know underwear may not seem like an ideal stocking stuffer, but don't knock it until you've tried it. "The Brief" period underwear from Bobble is designed to function like your regular nether garments. So, out with those uncomfortable sanitary pads and tampons, let your underwear do all the work.
Zafigo Perk: Enjoy 10% off your ala carte purchases when you use the code Zafigo10 at checkout on their website. This discount is only applicable from 1st December 2021 to 31st May 2022.
9. Astronaut sunset lamp
Want soothing sundown vibes all day and night long? This sunset projection lamp from Life Warehouse will do the trick. Not only is it great for setting the mood for those TikTok or Instagram videos, but they also function as mood boosters that may help curb symptoms of seasonal affective disorder (SAD).
10. Hot Sauce Mini Bottles Set
We Malaysians love our spicy food. If we could, we'd probably add chilli sauce to everything we eat. These A** Kickin' mini hot sauce bottles may be the perfect gift for the friends who want to be like Beyoncé and carry hot sauce in their bags, ever-ready to season bland, spiceless dishes.
11. Lightsaber chopsticks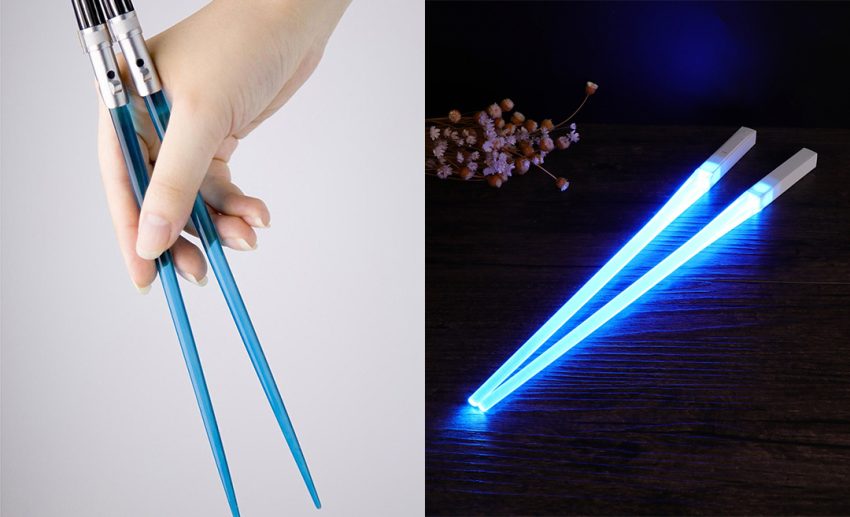 Light up your meals and eat like a Jedi Knight with these lightsaber chopsticks. This portable cutlery comes with built-in LED light and is compact and almost weightless. It'll easily fit in your pocket for you to carry them anywhere if you want to use them when eating out or, you know, fight off any Sith lords you encounter during dinner.
12. B&B Labs SOS Discovery Trio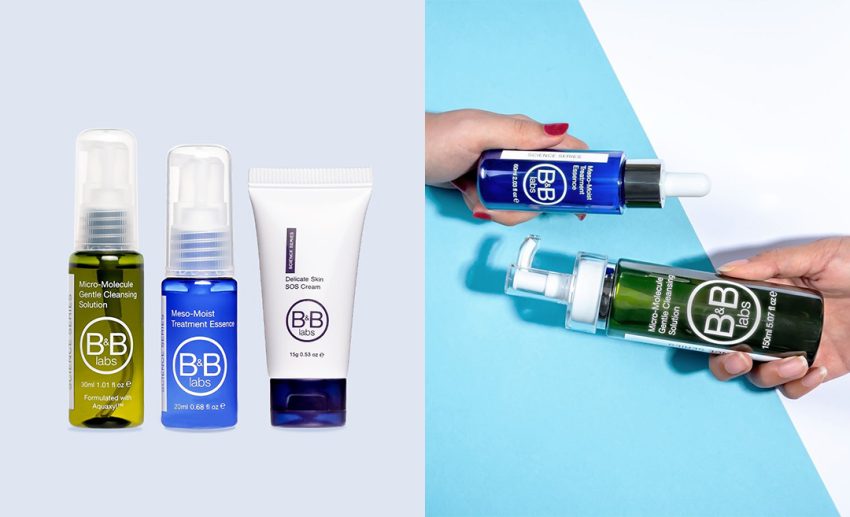 Know someone who practically brings their whole bathroom with them on holidays? Introduce them to the SOS Discovery Trio from B&B Labs. The set, which comes with a gentle cleanser, hydrating and moisturising skin essence, and cream, is the perfect skincare kit for a short vacation.
Zafigo Perk: Use the code Zafigo10 and enjoy 10% off your order when you spend above RM100 on their website. Note that this offer cannot be stacked with another offer and may not always be applicable with items already on offer.
13. Housework dice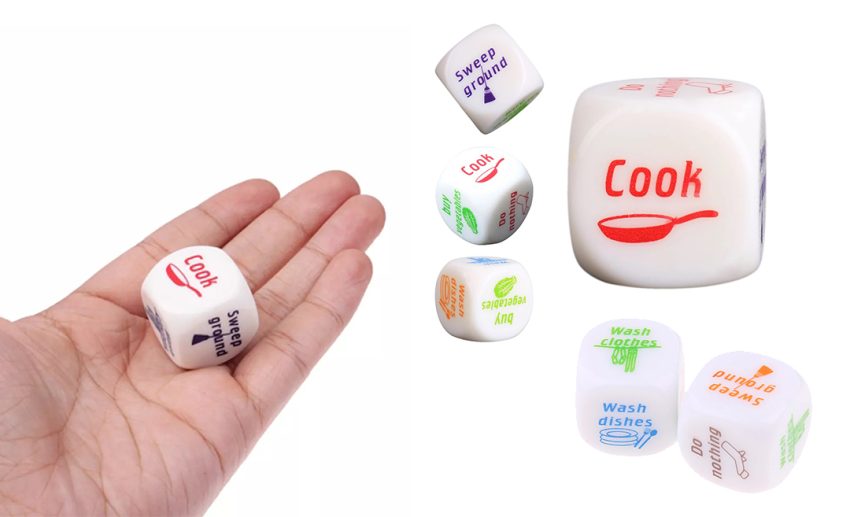 Cleaning the house doesn't have to be a chore. Make it a fun family affair with this housework decider dice. It'll also help mum catch a break from doing everything herself.
14. Wine bottle cooling stick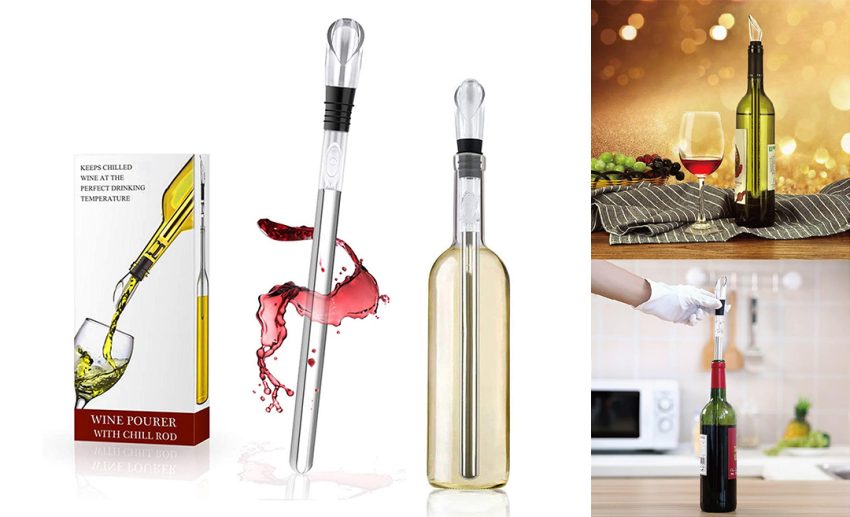 Are you popping bottles on the go? This chiller stick cools bottles from the inside and maintains the drinking temperature of your wine for up to one hour. It also comes with an aerator and pourer — an ideal present for the oenophile or wino in your circle.
15. La Bumba transparent tote
Whether they're heading to the beach or out grocery shopping, let them do it in style with this clear round tote from La Bumba. It's lightweight, water-resistant and easy to clean, and will give anyone that pop of colour to their outfit.
Zafigo Perk: Enjoy 10% off your order when using the code Zafigo10 at checkout on their website today. The promo can be used storewide except for items in The Do Good Project category, which aims to raise funds for the less fortunate. Promo code are not applicable to sale items.
16. Ariella Gold Mermaid Dangling Earrings
Work, play, or both? These gold statement earrings are suitable for all occasions, no matter the time of day, because there is no such thing as too much bling.
17. Yue Scented candles
Transport your loved ones to their favourite travel destinations without having to leave their homes with a scented candle from this Travel Series. Made from premium scented soy wax, these candles from Yue Candles are great pick-me-ups for any room in the house.
18. Lips Carpenter Lipstick with customised casing
We love the simple yet elegant designs on Lips Carpenter's gorgeous lipsticks that come with personalised cases, and your friend will love it too. Their lipsticks are made with natural and moisturising ingredients and come in a variety of colours. And the best part about these casings is that they're refillable!