Japanese izakayas are known for their informal dining experience, where you spend your evenings sharing a meal with friends, sipping on an ochoko (small circular cup) of sake, and washing all your workday worries away with a cold bottle of beer. Lucky for us, Malaysia has a good selection of izakayas all over the country, so we can enjoy a little piece of Japan right here in our own backyard.
Every dining experience at a local izakaya offers education in food, culture, people, and places – both Malaysian and Japanese. One thing we can all agree on is that food unites us. If Japanese izakayas haven't been on your radar we recommend you head to one near you. It is a great way to celebrate the end of the week with friends and an even better way to celebrate a tradition and cuisine that brings people together.
Ryoshi Izakaya, Subang Jaya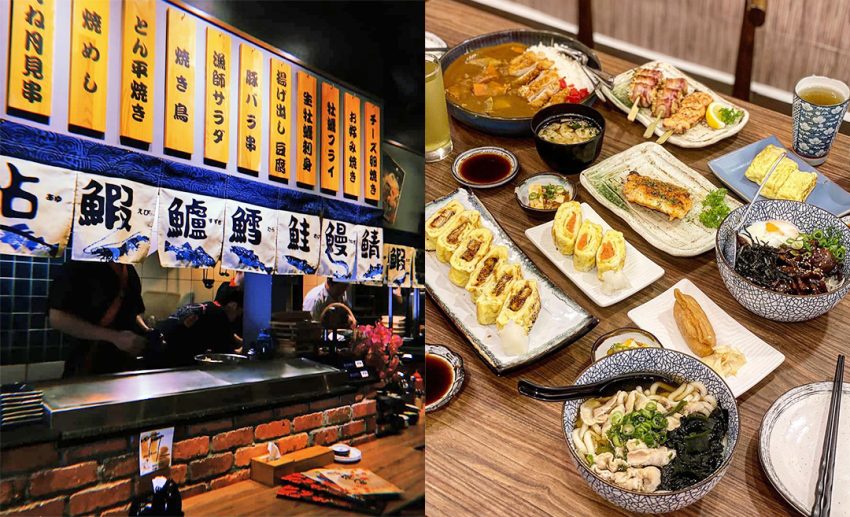 Situated in SS15, Roshi Izakaya is a warm and inviting space that serves up delicious Japanese cuisine at a reasonable price. Upon arrival, expect to be greeted with a warm hand towel, as you would receive in a traditional izakaya, to clean your hands. Enjoy a variety of dishes from sashimi (bite-sized raw fish served with soy sauce and wasabi) to yakitori (grilled chicken) to be shared or plates to be eaten on your own. It's worth a visit if you find yourself in town.
Tansen Izakaya, Petaling Jaya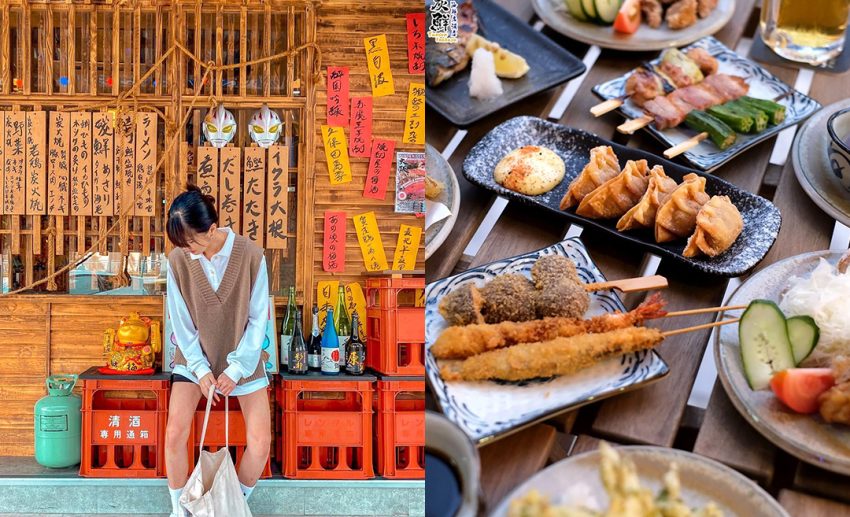 If you're looking for an authentic Japanese izakaya dining experience, head to Tansen Izakaya — a quiet little nook that'll have you feeling like you're dining in Japan. Have a glass of Sapporo Beer as you indulge in one of their 25 yakitori skewer choices. Do also try their Tansen Prawn & Clams served over hot charcoal in a clay pot. If that isn't to your liking, go for something on their kushikatsu (deep-fried skewered meat) menu; the choices are endless!
Yakitori Syokudo Yae, Petaling Jaya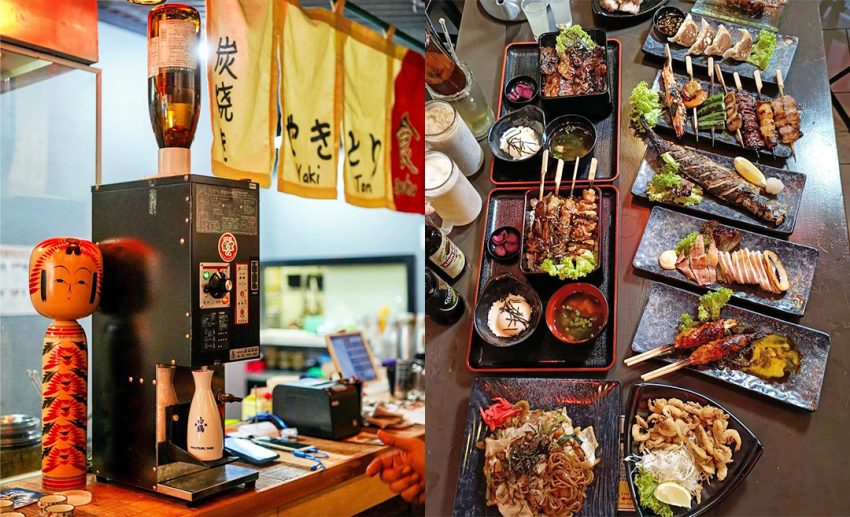 This spot is named after Japan-born Sasaki Yaeko San, who decided to open a Japanese restaurant after living in Malaysia for over a decade. You'll find kushiyaki, which is grilled skewers of various meats, seafood, and vegetable options in this delightfully simple izakaya.
Butaya Izakaya, Kuala Lumpur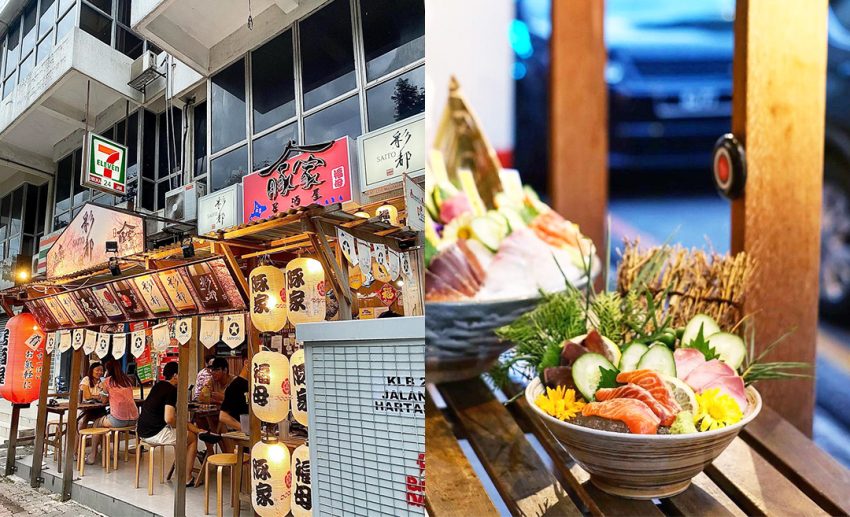 A popular choice amongst local foodies, Butaya Izakaya has an extensive menu, ranging from kushiyaki to hearty Japanese meals. It's served with an array of alcoholic beverages. You'll need to make a reservation for a table at this gastronomic hotspot.
Susanoo, Kuala Lumpur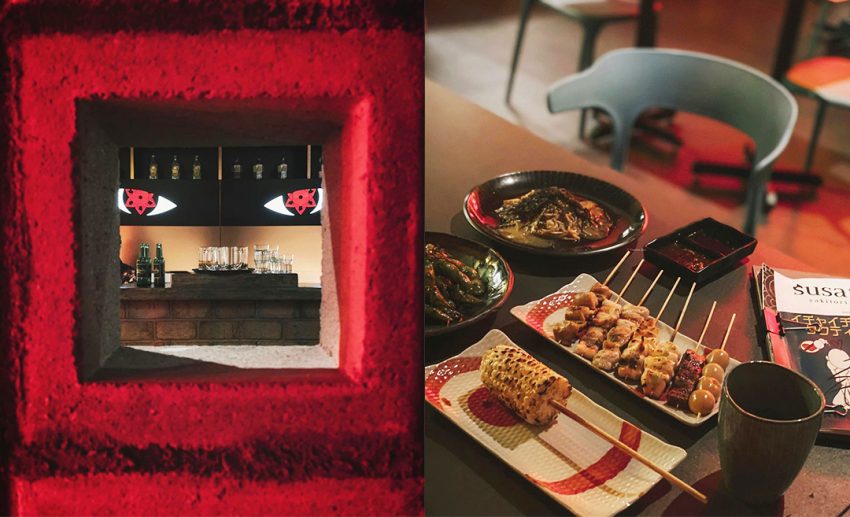 Equal parts alluring and thrilling is this anime-themed Japanese barbecue restaurant. Serving up yakitori grilled over burning hot charcoal, glazed in tare (Japanese sauce) next to a couple of icy cold beers, a meal at Susanoo will have you talking about it for days to come.
Kingu Kongu, Kuala Lumpur
A relatively new addition to the food scene in Kuala Lumpur (KL), this Japanese fusion restaurant was started by five friends who had a dream of owning a business together. Being a Muslim-friendly establishment, you're not going to find a selection of booze here. Still, it is a choice contender for what their menu offers. By making a reservation, you could book yourself a date with their Beef Tataki (thin slices of rare beef), Volcano Maki (sushi and raw vegetables), or a delicious plate of Umami Fries. Sounds like a date you wouldn't want to miss!
Shokudō Niban, Penang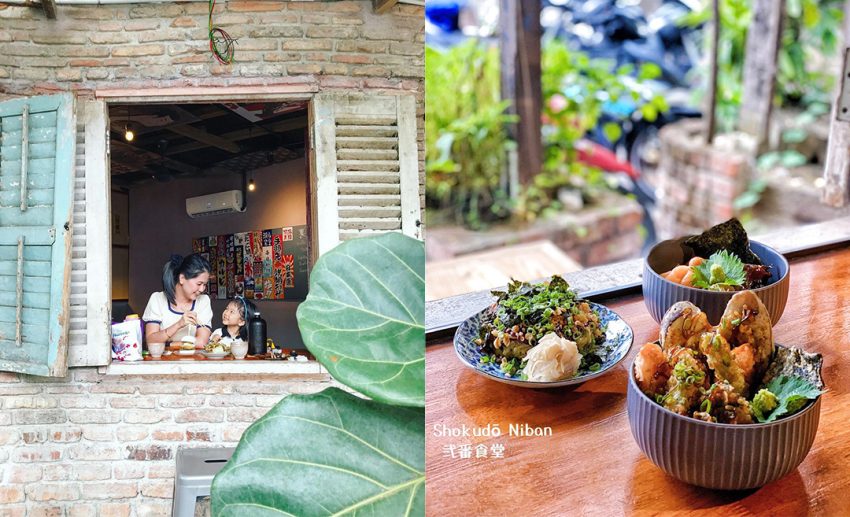 Find this beautifully built izakaya located in George Town. Known as the Japanese Tapas Bar/Canteen, the menu is filled with bite-sized tidbits and small rice bowls for a quick pick-me-up. The menu offers a new take on classic Japanese dishes. It serves fresh ideas on a plate, such as the Chicken Karaage Pau Burger and the Tempura Unagi Chahan Burger. Definitely worth going for seconds!
Tan Izakaya, Johor Bahru
All the way in the southern tip of Peninsular Malaysia is Tan Izakaya, a restaurant that's been painted like a dream. The menu offers Japanese dishes with a Southeast Asian twist, making it as inventive as it is beautiful.
With elegantly plated dishes such as the Tuna Tataki (gently seared tuna) and Eggplant served with Pickled Tuna in Miso XO Sauce, this is an izakaya experience like no other. And if that isn't enough to convince you, their Gula Melaka & Salted Coconut Tofu Dango (sweet glutinous balls) will leave you smiling with glee.
SORU, Sibu, Sarawak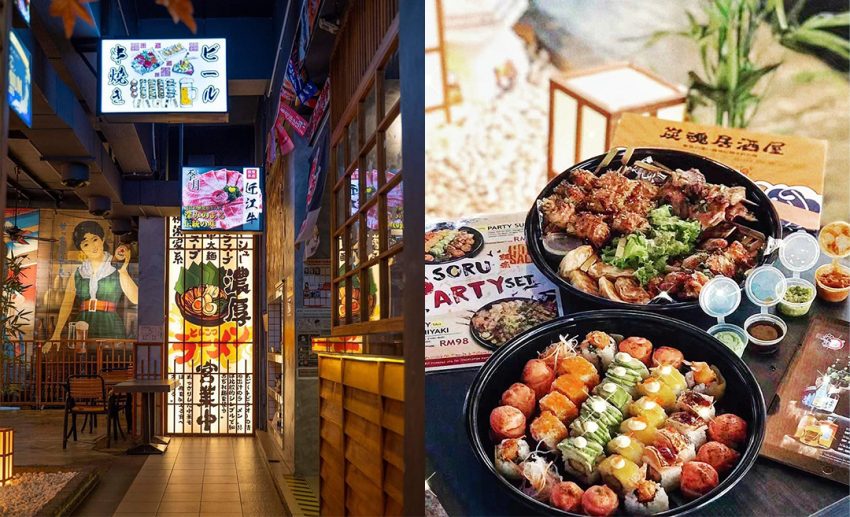 Share a glass of wine as you graze on various Japanese dishes at SORU, an izakaya based in Sibu, Sarawak. Fried oysters, barbecue skewers, and soft shell prawns are only a few choices that fill their sizeable menu. A solid option for dining with large groups of people.