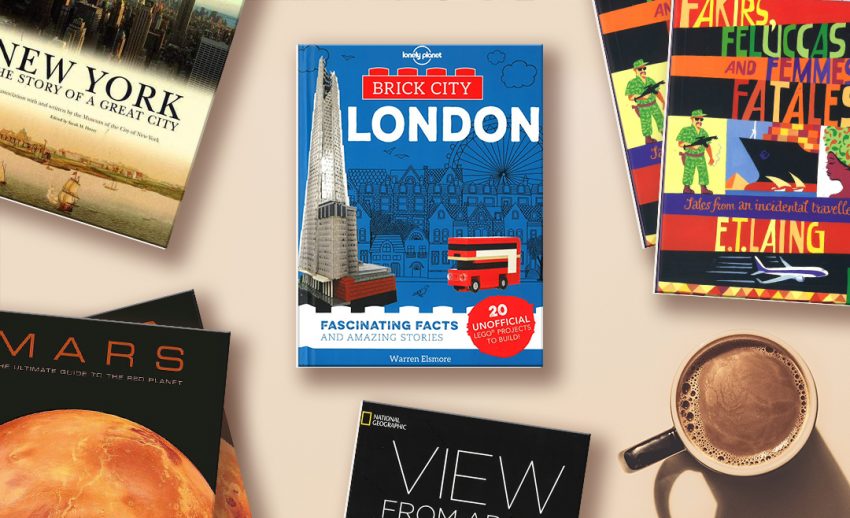 Subscribe to our new 

Telegram

 channel for the latest updates.
While some parts of the country have opened up, a lot of Malaysia is still in lockdown mode (we're starting to sound like a broken record). Memories of travel seem like a lifetime ago. An earmark from a ripped page of a past chapter that we so long to relive again. 
While watching Netflix shows might be an entertaining distraction, nothing inspires one's imagination more than through a flipping good book! Reading is enriching on a whole different plane, and we're here to prove it with handpicked books that we at team Zafigo personally love and recommend. 
But wait, there's more! To celebrate the magic of reading, we've partnered with  BookXcess, Malaysia's largest online bookstore, to give you an exclusive 10% off with promo code ZAFIGO10*. The best part? It's a stackable code and applicable store-wide, which means more savings for you. But hurry, the code expires on 6 September 2021. *T&C apply.
Wild Planet by Natural History Museum
Tengku Zai, Editor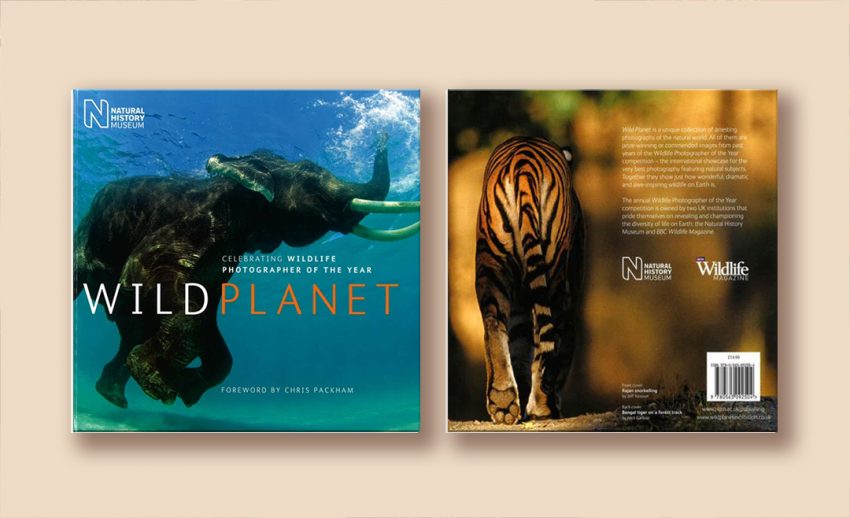 London's Natural History Museum was my favourite one to visit during my stint there. Especially because it was literally at my flat's doorstep. This coffee table book, replete with hundreds of stunning images of animals in the wild, takes me back to that special place. Pulled together by the Natural History Museum, perusing through Wild Planet's imagery (amazingly shot by photographers as young as 12) transports me all over the world in an instant. It's that same rush I used to get wandering through the museum's grand halls — just thinking, being, discovering, and learning. This book does just that and more. It also happens to be one of my toddler's favourite books.
Fakirs, Feluccas And Femmes Fatales: Tales From An Incidental Traveller By ET Laing Maggie de Souza, Head of Events
I love reading stories about adventure and Fakirs, Feluccas And Femme Fatales: Tales From An Incidental Traveller by ET Laing was a very interesting discovery, especially since I'm limited to armchair travelling right now. It's funny, yet beautifully written, and touches on Laing's, a writer and consultant who's been travelling for work regularly since the 70s, own experiences through natural disasters, military coups, and even a near-death ordeal. This quote by a reviewer aptly sums up Laing's storytelling style, "Reading this book was like having my favourite uncle over for dinner who would regale us with tales of his youthful misadventures; richly recounted with wit, hints of danger, and colourful characters throughout."
Lonely Planet Brick City: London by Warren Elsmore
Xin Lee, Head of Design
If you have kids or are a kid at heart, what better way to learn about or explore a city than by building it with Lego? Bringing a city to life with building bricks is a fun and exciting way to teach kids about famous landmarks and a city's stories. In Lonely Plant Brick City: London, you can learn how to build 20 different London landmarks including the Houses of Parliament, Tower of London,and Covent Garden. You'll also learn how to make 20 other quick and fun things like the iconic underground train, red bus, and fish & chips. 
New York: The Story Of A Great City by John Thorn
Tercia Goh, Head of Brand Strategy
I'll never forget the first time I landed in New York. I was pumped with adrenaline and Empire State high expectations, and guess what? It exceeded 10 fold! My eye bags were particularly pronounced this trip, not just due to jet lag, but due to the excitement of finally being in the city I've dreamt of visiting all my life. It was the first time I missed a place before I even left, and I've been pining to return ever since. 
Thankfully, I can reminisce and travel through NYC-based books! As a visual person, I love books that feature graphics, illustrations, and photography, which is why I love the book New York: The Story Of A Great City. It's written in collaboration with the Museum of the City of New York, and filled with visual facsimile documents, architectural plans, diary extracts, maps, newspaper clippings, and broadway posters chronicling the rich history of the vibrant city! Not only will this book bring you into the depths of the great metropolis, but it'll also bring you back in time to the early days that shaped it into becoming one of the best cities in the world. 
Mexico From The Source by Lonely Planet Food
Rathika Sheila, Content Marketing Manager
I've never been to Mexico, but there's something about the culture that I'm completely drawn to. I'd be happy to eat tacos and mole, and drink mezcal for the rest of my life. I plan on celebrating my 30th in Mexico City, but until we can get this virus under control and vaccine levels up, I'm going to sit with recipe books to attempt making it on my own. My pick is Mexico From The Source — a cookbook that details recipes by renowned chefs from across the country. I may burn and butcher some of them myself, but I'm so keen to explore the different flavours the country has to offer until I can try it for myself. Fingers crossed. 
View From Above by Terry Virts
Nur Soleha Mohd Halmee, Intern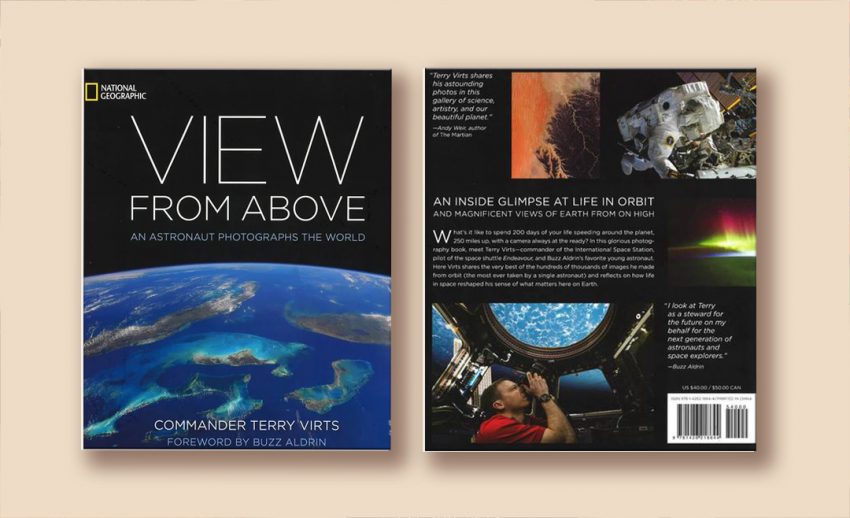 The title of this book caught the attention of my inner geek, and I was thrilled to view the world through the lens of an astronaut. Ever since I started learning how to walk, I dreamt of becoming one. Unfortunately, my career path took a huge turn, and since I could never be able to afford a seat worth up to millions of dollars on Blue Origin, SpaceX, or Virgin Galactic spaceflights, View From Above will have to do! 
A visual trip below RM50 will save me all the funds and propel my imagination to space without physically going there. That's how incredible the photography is in this book — a rare glimpse through the eyes of an actual space explorer. Prepare to be enraptured by views that are literally out of this world!
Mars: A New View Of The Red Planet by Giles Sparrow
Theresa T, Marketing & Development Lead
People who know me well would know that I'm a geek for anything outer space! Space exploration has always been something that interests me for as long as I can remember. It's been announced that the first human landings on Mars are projected to happen by 2033, and NASA has started to train a group of young graduates in preparation to send them on this trip. If it was open to the public and available for application in my earlier years (I'll be in my mid-40s by 2033), I would totally sign up! 
It's a huge step for mankind and space exploration, even though most of us won't be able to physically explore the red planet, we'll still have this visually stunning book to enable our minds to wander all over planet Mars! For now, I guess I'll settle with perusing through the-ages of Mars: A New View Of The Red Planet. 
That rounds up the list! Don't forget to check out our BRB Bookcast if you're interested in discovering more books to add to your bookshelf.