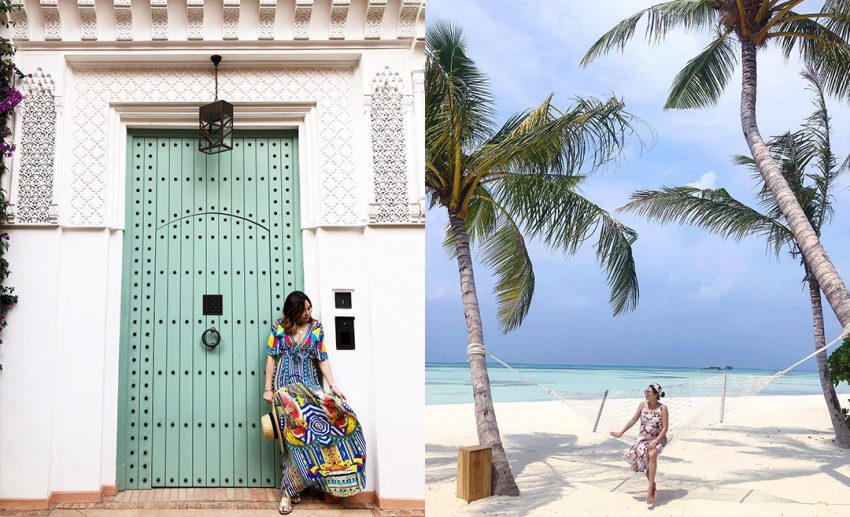 Subscribe to our new 

Telegram

 channel for the latest updates.
As the founder of one of the most successful and internationally-renowned Malaysian jewellery brands, Jenn Low is no stranger to the jet-set life. After all, her brand is called Wanderlust + Co – that thirst for travel, discovery, and exploration of the beauty of our world is explicitly expressed in the brand's name. It's also a brand so successful, that it's even often imitated, but never duplicated. 
Naturally, we'll stick with supporting locally-owned, sustainably- and consciously-produced originals. While we all usually have the pleasure of perusing through Jenn's wander-ful finished products online, there's a lot of thought and consideration that goes into each of its designs. Here are the things and places that inspire them and also her own thirst for wanderlust:
1. Where is the local destination of dreams?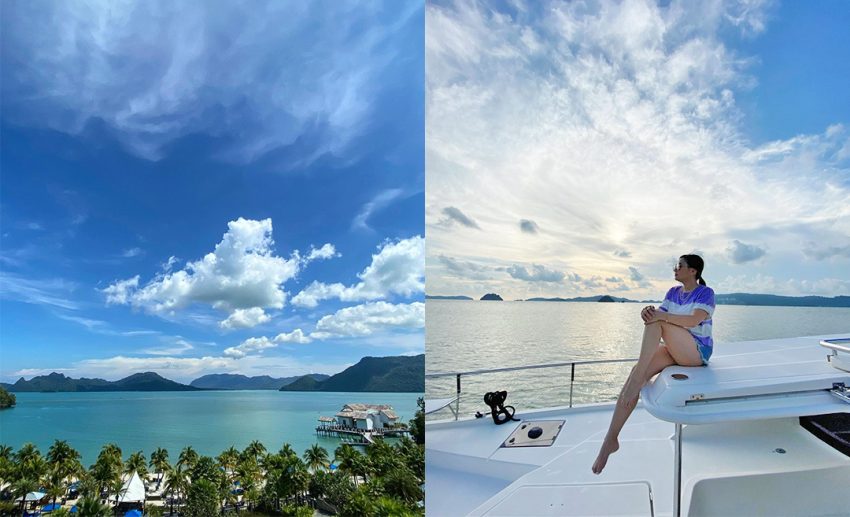 Langkawi, as it's the perfect blend of tropical – featuring both beaches and rainforests! There are plenty of beautiful resorts to choose from too, for all budgets and travel needs (be it for a couple or family vacation), as well as a good mix of fun activities for all ages. Plus, Malaysians love to eat, and there's plenty of good food on the island, especially local food and fresh seafood. 
2. Your brand is as its name suggests – inspired by wanderlust! Can you share some travel inspirations?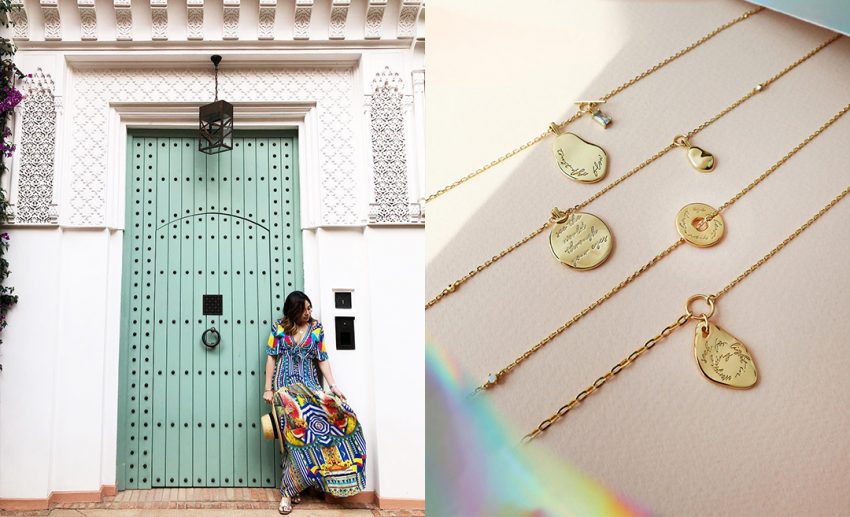 Top of my mind is definitely my adventures in Morocco and the Maldives. Both trips really inspired me tremendously. I was in the Maldives for my babymoon and that inspired our Daylight Collection, which features silhouettes of beach pebbles and textures from sea waves, along with grounding mantras etched on the jewellery pieces. Morocco was so bright and colourful and inspired our collection, Reverie, which features garden motifs and coloured gemstones. 
3. Was there a defining holiday that inspired you to establish Wanderlust + Co?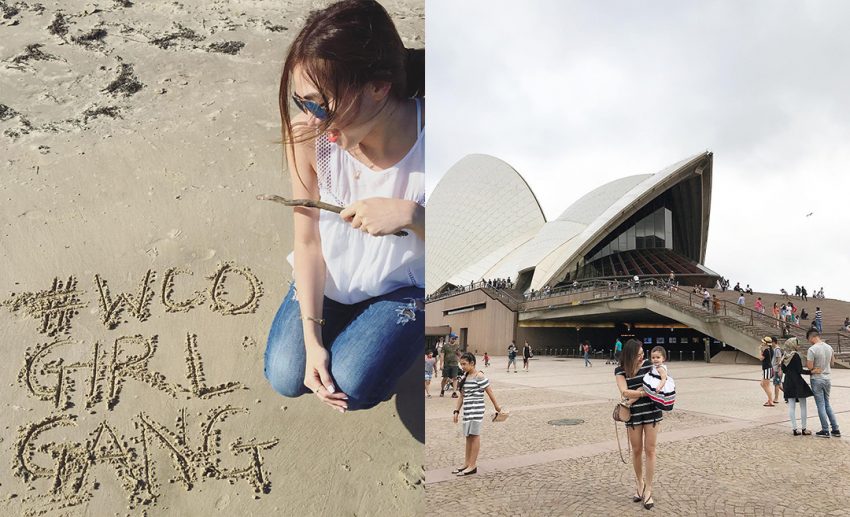 I was working and living in Australia when I first parked the domain name and finalised the idea and concept for Wanderlust + Co. I was very much inspired by the creative energy and entrepreneurial spirit in Australia at that time, and we usually try to visit at least twice a year for the kids to see their family. I really enjoy that time back in Sydney and Melbourne, as it really reinspires me and gives me fresh ideas for the brand. 
4. City or beach?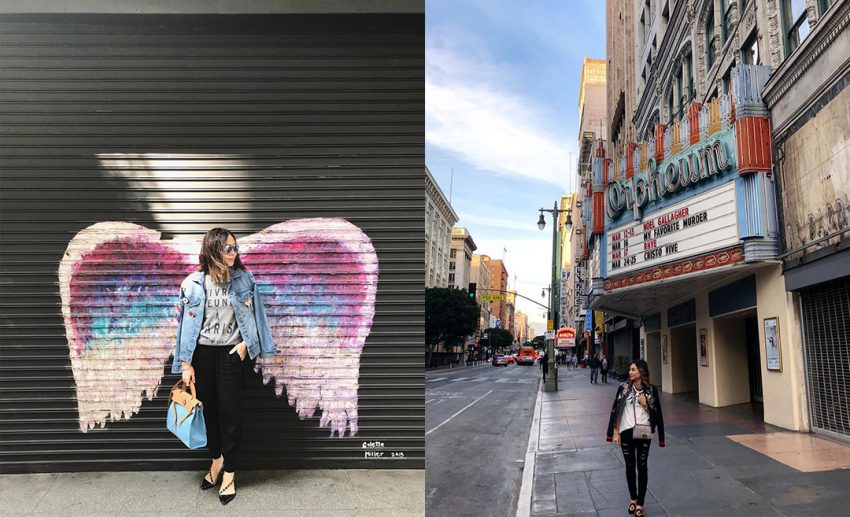 This is a tough one as I love both! I love Los Angeles, California for that reason – it's both city (if you head downtown) and beach (if you head to Venice Beach or Malibu). There are lots of vintage and art deco elements in its street art and architecture as well. 
5. Favourite country in the world to holiday at.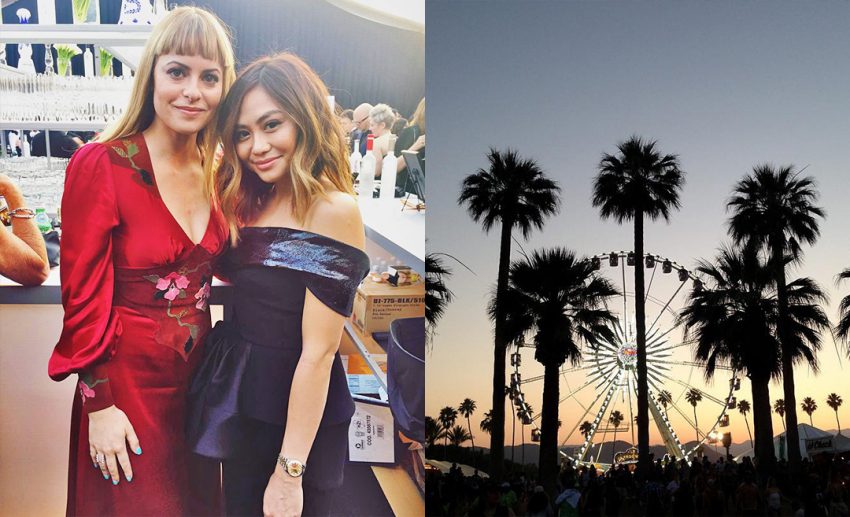 The USA! Her landscape and abundance of different cultures, places to see, and people to meet is just astounding. There are amazing cities, events, and festivals, and the list goes on, but I especially love meeting new people as there's so much to learn and get exposed to when it comes to fashion, technology, sustainability, and so on. 
6. Where do you love going on your shopping trips?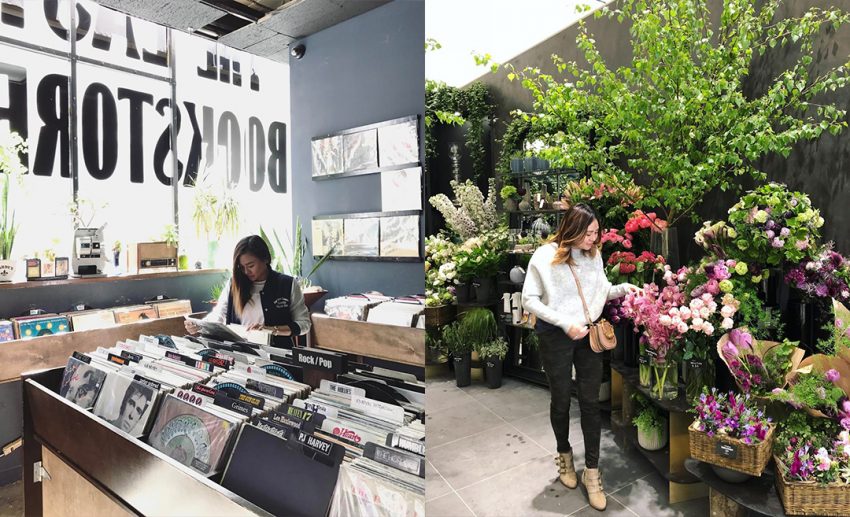 Honestly, I love shopping everywhere! From iconic department stores in each country (a great way to get a snapshot exposure to the favourite brands and products of locals) to the local markets and hole-in-the-wall haunts. I also love going to food and flower markets, to get a better feel for where locals shop. We can learn a lot from a city based on what the locals love! 
7. Which three cities are your favourite?

 
London, Los Angeles, and Sydney/Melbourne (please don't make me choose as I have family in both cities!). All three are iconic to me as they're such distinctive, individualistic cities. The people in these cities also inspire me with their ideas, art, and take on popular culture. 
8. When it comes to nature, where do you draw jewellery inspiration from?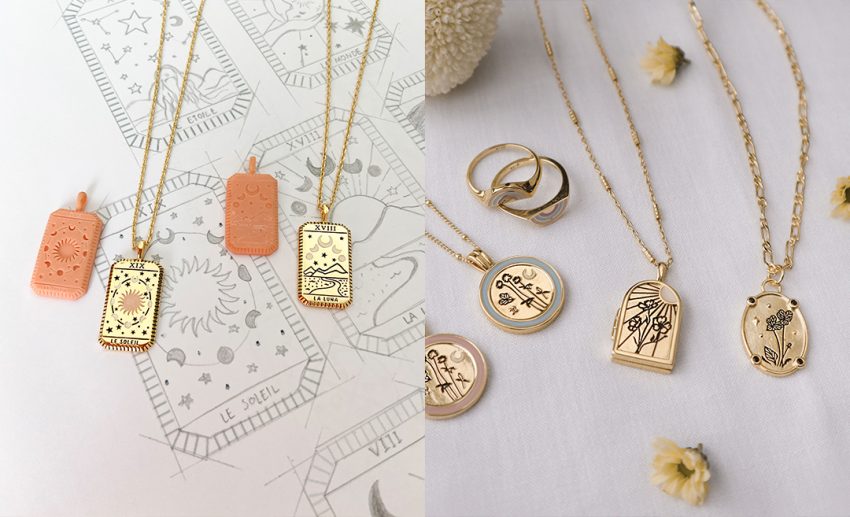 I've always been inspired by mantras, the universe, and celestial themes when designing Wanderlust + Co pieces. Throughout the collections, you'll find silhouettes of the sun, moon, and stars reimagined in hand-drawn and enamel detailing. 
Our newest collection, Meadow, draws inspiration from the language and symbolism of summer blooms with mini motifs such as daffodils, marigolds, hibiscus, and peonies. Meanwhile, our bestselling Tarot series is inspired by the mystic of the cosmos, and are original designs made with love. You'll also find contrasting day and night enamel detailing on the Presence Necklace and Presence Ring from our Golden Collection. Finally, the Hummingbird Necklace from our Chasing Clouds Collection features a bird pendant silhouette against an octagonal art deco silhouette with etches. 
9. Where do you think is the most underrated shopping destination?

 
Well, at duty-free, of course! For everyone's last-minute gifting needs, and that cousin or aunt that we almost forgot about.