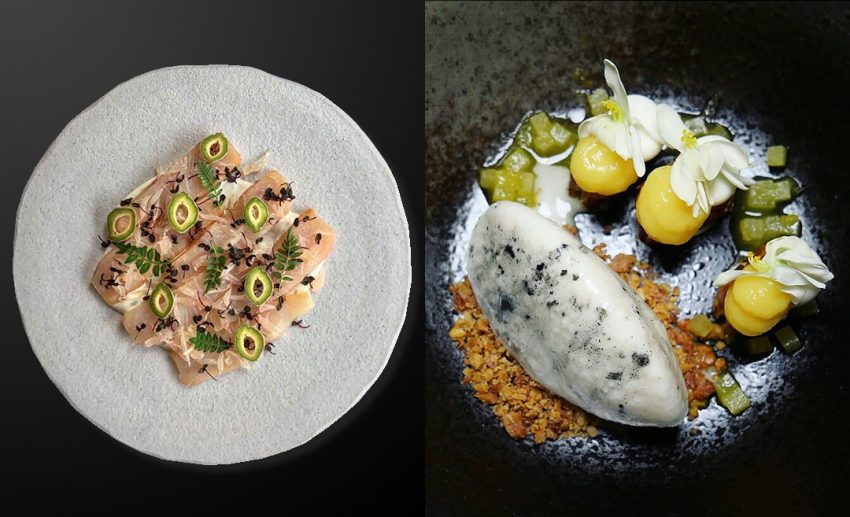 Subscribe to our new 

Telegram

 channel for the latest updates.
With MCO 2.0 regulations finally easing up, we can all finally eat out again! And we certainly hope it stays that way. For now, you may find that your favourite matcha-serving eateries, myriad cuisine restaurants, and bakeries about town are all brimming with patrons eager to dine out again (or at least waiting for their chance at nabbing a spot out of the 50% allowed occupancy). 
If you're dying to dine out again, but also prefer to keep to the side of caution, there's another way to indulge your palate while keeping away from a crowd – secret dining. An exciting concept for true foodies and those in-the-know, how (most) secret dining works is that you make your reservation, and just a few days before your meal takes place, you'll be told where it's happening. Basically, they pop up anywhere and everywhere.
It's special, it's always unique, and best of all, it's an exclusive experience. Suffice to say, this list is a short one, as underground dining is a niche and you won't find many of these around. Here are three for you to consider:
Super Secret Social (SSS)
View this post on Instagram
With a fine dining menu that features ingredients sourced only via ethical supply chains, SSS doesn't only break the norm when it comes to secret locations. What SSS have done to great effect is pair fine dining with a laidback and relaxing atmosphere. It's the perfect marriage of East and West – with the menu's Malaysian inspirations being beautifully prepared with French and Italian techniques. 
As with any good meal, you can expect an excellent wine pairing, should you wish to indulge, and a tasty welcome drink inspired by local flavours – tuak (Sarawakian rice wine) and vodka infused with asam boi (pickled plum). But the star of the evening is the food, hands down. Of their thoroughly innovative menu, highlights include a Chicken Skin Mille-Feuille of oven-baked, crispy chicken skin delicately layered with sambal cream and coriander cress and Grandma Lily's Pot Roast, a dedication to SSS's co-founder's grandmother that stars a carrot, gooseberry, and basil compote alongside its meat and beetroot done three ways.  
Since this experience is so intimate, expect to see the chefs come and go from your tableside throughout your six-course meal. They do so seamlessly, of course, enabling you to learn about the food you're enjoying but carefully enough not to intrude in your own party's conversations. 
---
Deadset Arvo
View this post on Instagram
This pop-up dining experience is sure to keep you on your toes. We recommend turning your post notifications on if you'd like to book a spot with Deadset Arvo. This much sought-after dinner only comes along every now and then – and they've never been in the same location twice. The brainchild of Dutch fine dining chef Joeri Timmermans, it's not just Deadset Arvo's location that remains a secret. The menu does too! 
But, come what may, you can bet your bottom dollar that your meal will be worth every penny (of that RM550 per person you spend). How do we know this for sure? Well, just look at what he and his team have put forth thus far! Take for example the Scottish cod lovingly enveloped in a mentaiko (Pollock roe) emulsion, kombu (kelp) butter, and a leaf of laver to tie it all together. Every dish is flavoured with the same secret ingredients – fun, spontaneity, and impulsiveness. 

---
Soon Heng Social Club
View this post on Instagram
Of the three underground dining options that make up this list, the Soon Heng Social Club is the only one with a permanent location. Even then, it's touted as one of the city's best-kept secrets. From the outside, you'll see that Soon Heng is the culinary equivalent of a speakeasy, with its inconspicuous shop front and unlikely location. Most still don't know where it is, and its exact location is only revealed to diners just days before your reservation. 
With a name that translates to 'smooth and auspicious', this 'secret restaurant' boasts an old school feel as the dining space is decked out in antiquities and paraphernalia from decades past. Even its shopfront signage is a genuine vintage piece. But what keeps a person coming back isn't a restaurant's interiors, as beautiful as they may be. It's the food and service. 
When it comes to the food itself, you'll find that it's hearty, nostalgic, and oh-so-comforting… but with a modern edge. Soon Heng's dishes are inspired by Penang's finest hawker eats, and you'll find the same discerning attention to detail injected into Soon Heng's fare as you would any top class restaurant. They don't cut corners (if something's meant to be cooked for eight hours, it'll be cooked for eight hours) when it comes to creating their menu, but do note that their three-course menu changes monthly. There's no chance you'll be jaded when dining underground. 

Follow Zafigo on Instagram, Facebook, and Twitter. Sign up to our bi-weekly newsletter and get your dose of travel tales, tips, updates, and inspiration to fuel your next adventure! 
41229, 39583, 41217