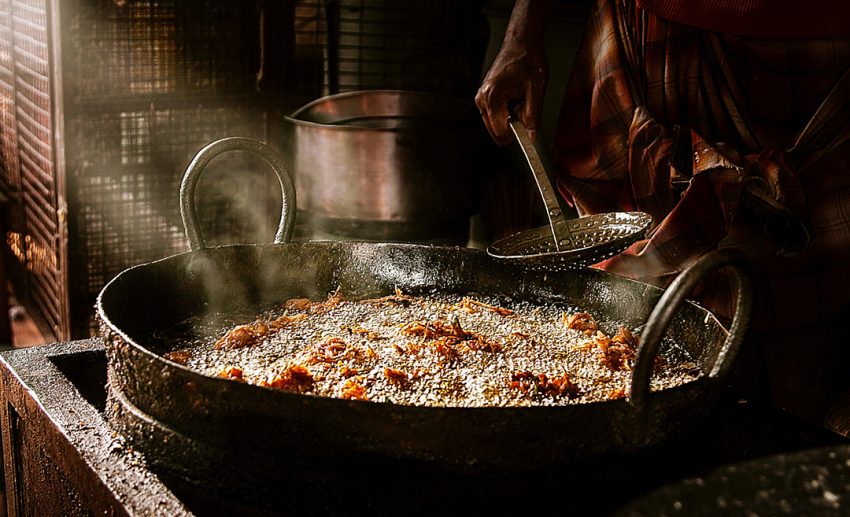 Subscribe to our new 

Telegram

 channel for the latest updates.
If you've caught yourself wondering when you'll be able to have banana leaf again, fret not, you can still get your Indian food fix online! From briyani (mixed rice dish) to gulab jamun (syrup-soaked milk sweet), all the restaurants below are available for delivery.
Do note that menu items may not all be available for delivery. Of course, delivery also depends on where you're located, in which case, these restaurants provide their own delivery service. Or you could always opt to do take-away. So stay safe, stay home, and have the food brought to you.
---
Bala's Banana Leaf for curry in a hurry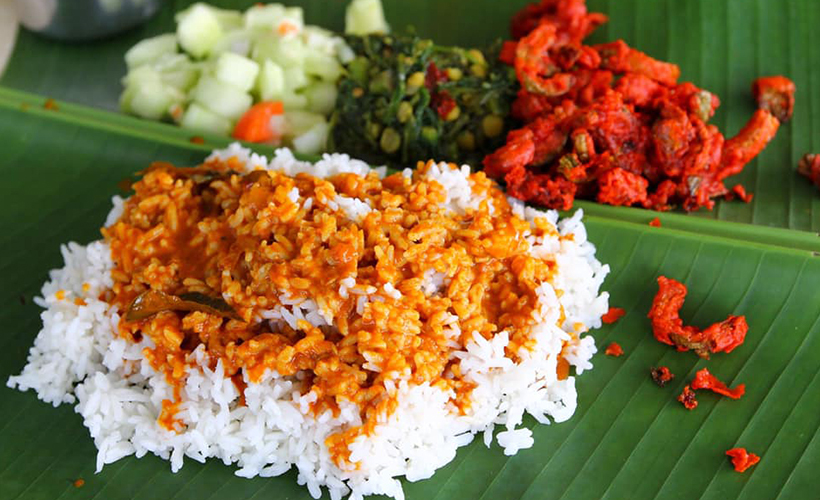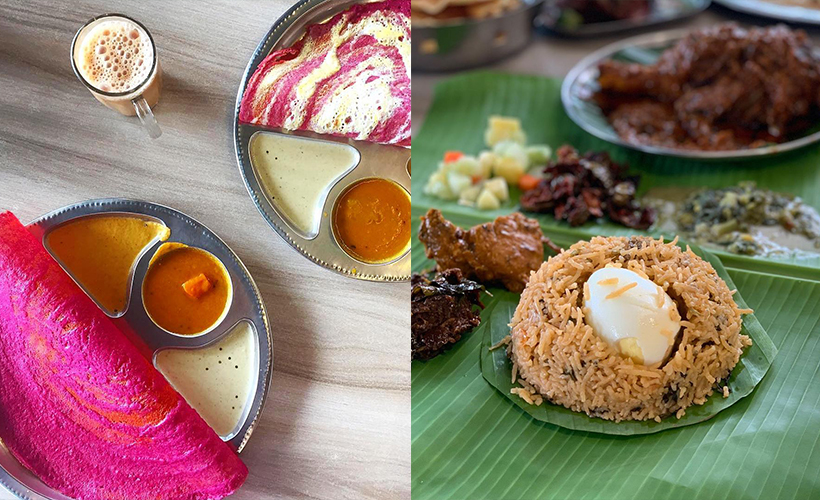 The magic of the food at Bala's comes from the recipes they use – they're steeped in years of family tradition and heritage. While this particular restaurant has only been around or decades, this family-run business has tirelessly created their dishes from scratch, using only the nest ingredients fit for their own family. Known particularly for their banana leaf, it's the curry concoctions here that shine through. Other noteworthy dishes include their mutton briyani (the owner's wife's special). 
Passage Thru India for traditional favourites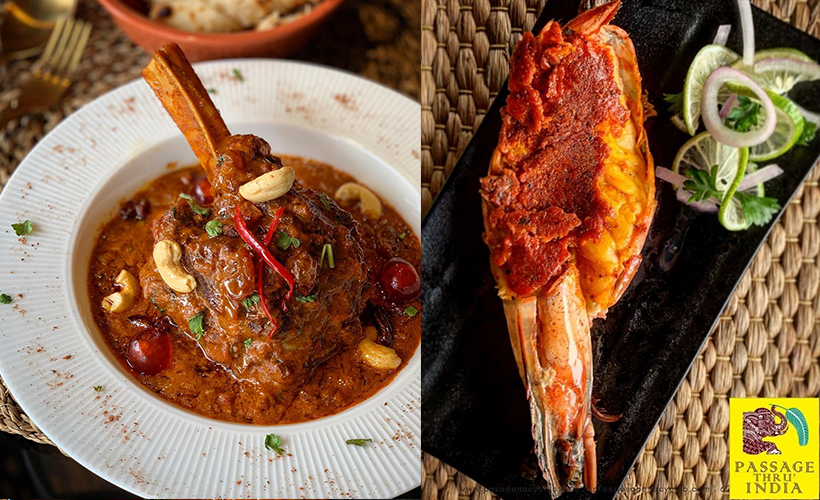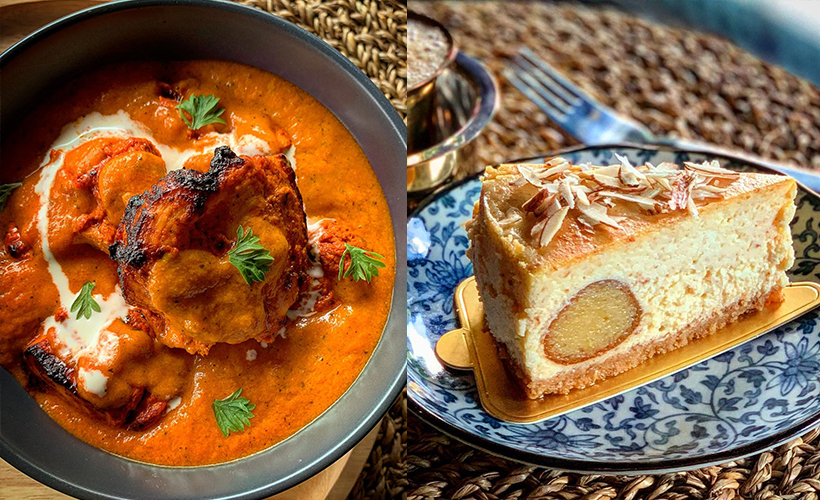 Whether it's palak paneer (spinach with cottage cheese), chicken tandoori, myriad kinds of naan, butter chicken, or their Andhra fish curry, Passage Thru India is a gastronomical institution that will take you on a literal food trip through the Indian subcontinent via their menu offerings. Strategically located throughout prime locations in Kuala Lumpur, pick up some grub on your way home or just order in (they offer contactless delivery options). 
Briyani Brothers & Co for rice on demand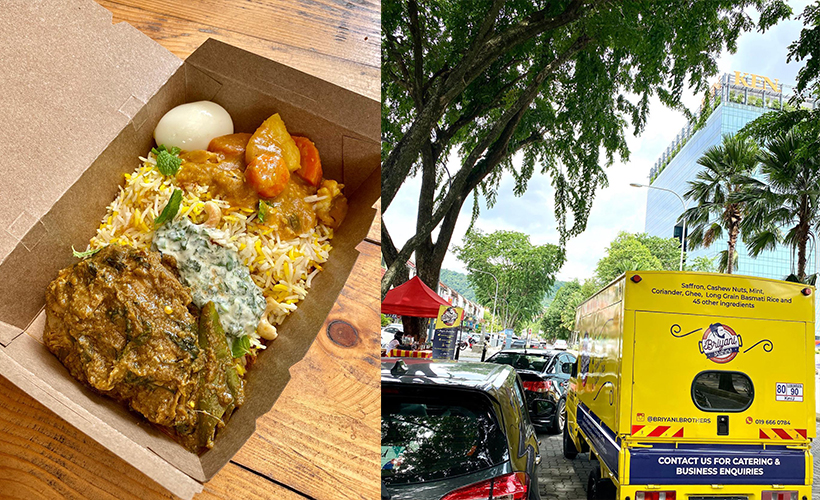 The name says it all – Briyani Brothers & Co specialise in creating delectable, spicy, flavourful briyanis. Patrons have the option to indulge in their choice of mutton korma, prawn sambal, chicken masala fried chicken, or ayam masak merah (chicken in dry chili gravy). All biryani dishes are accompanied by their slow-cooked handmade biryani, dalcha (lentil curry), mint raita (yoghurt dip), and a boiled egg. 
Going beyond briyani, the good folks at Briyani Brothers & Co have also come up with a selection of nasi lemak that's also worth tucking into. Besides via FoodPanda, you can hit up one of their bros by filling up this WhatsApp form to place an order. 
Saravanaa Bhavan for healthy and hearty options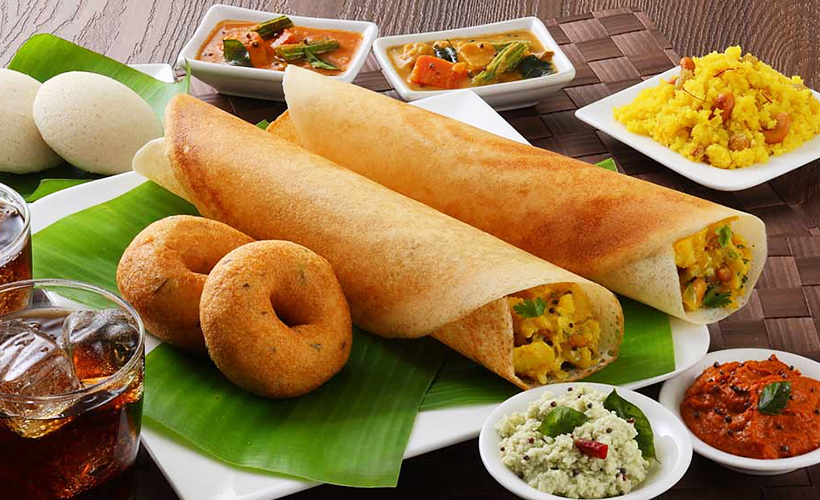 Who needs meat when you have Saravanaa Bhavan? From mushroom rogan josh and mushroom pepper masala to gobi Manchurian (cauliflower), trust us when we say that you won't miss having meaty protein. Whatever you choose to order at this South Indian vegetarian establishment, you can bet that it'll be a flavour bomb bite after delicious bite. Another cause for celebration is their bread – especially their thosai – that comes in dozens of varities. 
Meat The Porkers for Indian fare with a twist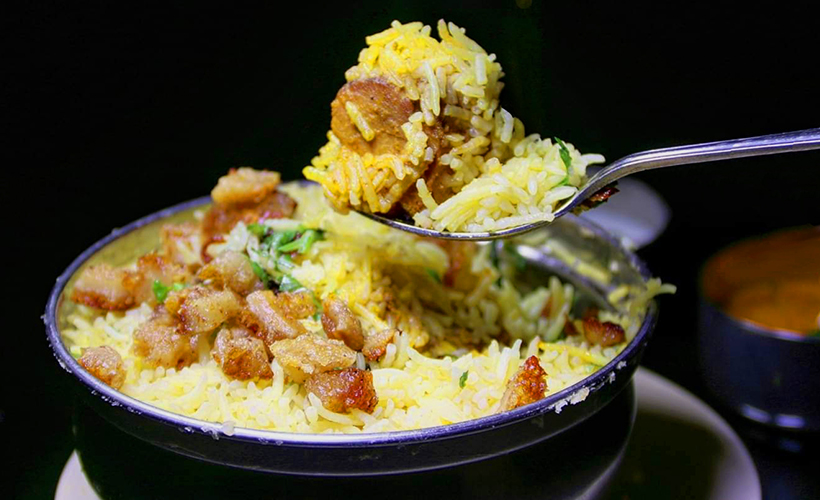 Pork isn't a meat that's commonly used in Indian food that's been heavily influenced by Persian cuisine. But if you're looking to break away from tradition, then Meat The Porkers is the way to go. Fusion at its smartest, the owner aptly describes his food as "Porky Indian cuisine." 
Expect to find bacon-wrapped chicken tikka, tandoori pork ribs, siew yoke briyani (roasted pork belly with briyani), bacon and cheese naan, and even pork 65 masala tacos! Essentially, Meat The porkers is all about fusing the cooking techniques of various cuisines while highlighting Indian spices, rubs, and recipes. 
Bombay Palace for satisfying a sweet tooth
Another institution worth mentioning, Bombay Palace has satisfied hungry customers in Kuala Lumpur for decades with its fine dining traditional North Indian fare. Of course, you most definitely can't go wrong when ordering one of their mains (they too boast some mean biryani, fluffy bread, and tasty curries), but their sweet endings are a real treat too. We particularly love the gulab jamun that isn't sickeningly sweet and subtly highlights just the right amount of spice and the pistachio kulfi (traditional Indian ice cream) that cools the palate after a spicy meal. 
Harina Treats for munching away
Serious hankering for those yummy, crunchy Deepavali snacks you find at open houses? Well, take your pick from one of Harina Treats' wide array, and you'll have that craving sorted in a jiffy. What we particularly love is that they've got numerous iterations of the traditional murukku (crunchy fried snack) we all know and love. From savoury butter murukku and spicy murukku to achi murukku (also known as kuih ros). They've also got ghee balls and a crunchy snack mixture that beats a trail mix any day.
Follow Zafigo on Instagram, Facebook, and Twitter. Sign up to our bi-weekly newsletter and get your dose of travel tales, tips, updates, and inspiration to fuel your next adventure! 
[zf_post_boxes widget_hide_desc="true" num_post="3″ post_id="39081, 36743, 38895″]