The capsule wardrobe is all about making the most of what we have and getting rid of what is unnecessary. It makes our life simpler and we end up spending our money much more wisely too – something encouraged in Islam. So fellow hijabis, these are all the reasons to adopt the capsule wardrobe, especially if you travel a lot. Having a compact wardrobe makes packing super easy and has proven to be very useful to me on trips to Europe and Asia.
Here are my top five tips for building a capsule travel wardrobe. Do remember that these tips are designed, keeping in mind a holiday period of two to three weeks. If you're planning to travel for more or less than this time period, then you can adjust your wardrobe accordingly.
1. Check and categorise
Check the weather of the place you're travelling to, then spread out every item you have in your wardrobe on your bed, and weed out clothes that are unsuitable. You can also categorise outfits based on activities you have planned. Ask yourself: Do you plan to spend lots of time relaxing at the beach? Or is your trip meant to be a shopping spree?
2. Don't leave out the essentials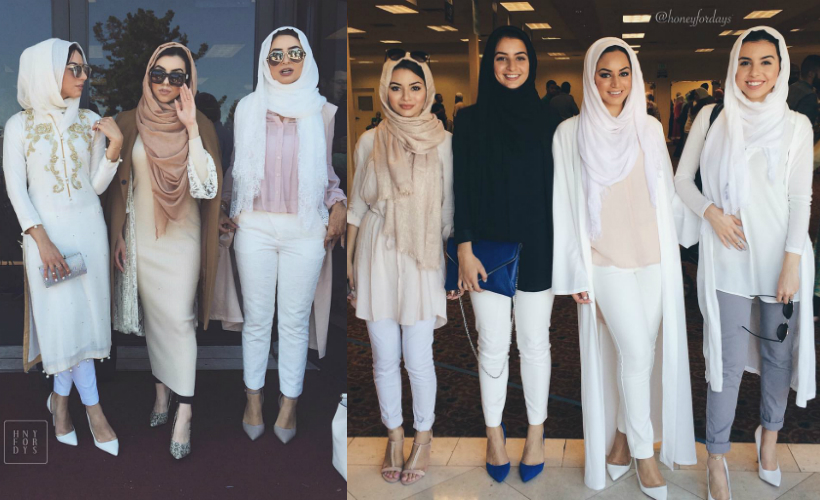 Depending on your personal style, you can choose to take four to five of the basic essentials such as skirts, jeans, pants, blouses, tunics, sweaters, coats, and blazers. But you shouldn't have more than two of any of them with you when travelling. Choose the ones you love the most and leave the others at home. For versatility, it's best to stick with neutral colours so you can easily swap them around to pair with different outfits. This doesn't mean that your capsule wardrobe has to be a dull one; choose the colors that look best on you and make you feel good.
3. Layer, layer, layer
It's important to have some layering essentials in your capsule wardrobe as you can give your travel outfits a whole new look by switching up the add-ons. Go for classic colours and well-fitting blazers, scarves, sweaters or cardigans, as they can give a polished look to the simplest outfits. You can also use layering to turn any sleeveless or short-length apparel into a modest attire. Like by wearing a turtleneck under a sleeveless dress.
4. Choose your shoes wisely
If you're going to walk a lot on your trip, you will definitely need more sneakers and booties as compared to heels. My suggestion is to bring one pair of sneakers, one pair of boots and one pair of either heels or flat shoes. That gives you a total of three different shoes, which is all you need for every activity and adventure! More importantly, make sure the shoes you bring are pairs you are already used to wearing. It's never a good idea to travel with new shoes that need breaking into.
5. Pick up hijabs and abayas
Like the essentials, the same rule of limiting how many you bring applies to hijabs and abayas. In this case, keep to a maximum of three that you love. You could go for two solid-coloured ones in neutral or bold tones and one printed style. Pick the ones that look best with your skin tone and are the right size for the styles that you usually wear. You can also pick colours that match your chosen shoes or vice versa.
If you wear abayas on the regular, you won't need to pack as many pieces of clothing but bring more abayas or jubbahs instead. Go for one nice black piece, two or three formal ones, and some in basic colours like brown, grey and blue.
Make it a habit to go through your capsule wardrobe at least once every season and get rid of items that no longer suit your style or needs. When the time comes for you to hit the road, there will be less work and stress over what to pack and what to leave out, leaving you with more time for important things, like researching your travel destination.