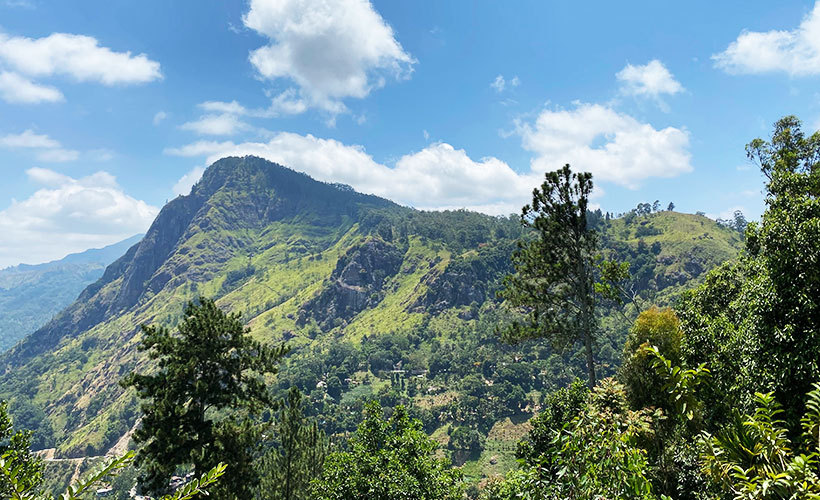 The Malaysian government has allowed for domestic travel to begin again starting 10 June 2020. We urge you to maintain social distancing, upkeep your personal hygiene, and adhere to all SOPs imposed to prevent the spread of COVID-19. If you're still not sure about travelling during this time, we hope you keep Zafigo as a source of inspiration for your future travels.
For all you constant travellers, just staying at home, not being able to travel at all because of the COVID-19 pandemic can be depressing. But, chin up! As the pandemic is under better control, airports are slowly opening up in the coming months. So, what better time to start planning your next romantic getaway with your significant other than now? Sri Lanka may be known for their safaris, but let's explore other reasons why you should head to this South Asian island for an amorous escapade.
Picturesque train rides
The blue train in Sri Lanka is famous for having one of the world's most scenic routes. It's also an inexpensive way to travel around Sri Lanka. Although, yes, it will lengthen your journey time, it's worth hopping aboard at least once during your trip just so you can enjoy the stunning scenery.
Personally, I was a tad sceptical about how beautiful a train ride can be at first, but you need to see it to believe it. From Kandy to Ella, the view boasted tall hora trees that tower as high as 60 metres, numerous tea plantations, majestic mountains in the distance, and lush verdant forests. When taking the train from Galle to Colombo, you'll be rewarded different views of pristine beaches and blue waves lapping up to you right next to the tracks. You'll notice that many people love taking pictures while sitting and hanging off the doors. Be careful though, as the train goes through multiple tunnels.
We got our tickets from Visit Sri Lanka Tours. It's a convenient way to book your train tickets in advance. On the website, you can choose which time and train you'd like to take and pay for it. If the tickets are unavailable, they'll email you with suggested alternate timings and classes. Their refunds are fast and easy if you choose not to go with their suggested slots. You're advised to book your tickets early because they get sold out pretty quickly. Comfort-wise, I didn't notice much difference between the second and third class. It's just that for second class, you'll be guaranteed a seat. First-class, however, is air-conditioned.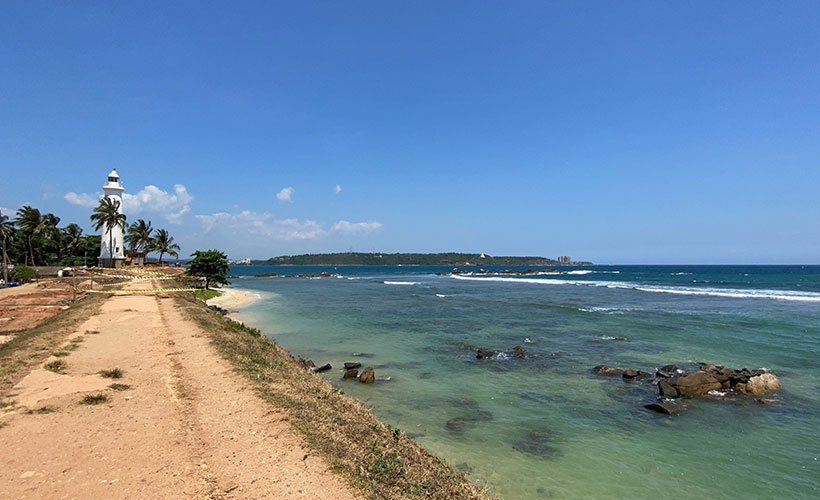 Old World charm
Galle city is situated along the southwest coast of Sri Lanka. Famed and loved for its Old World charm, be sure to visit the fort when you're there. Wandering around within Galle Fort, it felt as though we were cruising along a heritage street with a modern twist. As we walked up the ramparts, we were awed by the gorgeous azure ocean water. It's definitely a sight to remember. I even exclaimed loudly when we walked up to the top of the rampart as I didn't expect such a stunning ocean view. If you're into jewellery, Galle Fort is a good place to buy gems and semi-precious stones, as they are known to be affordable here.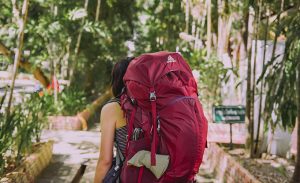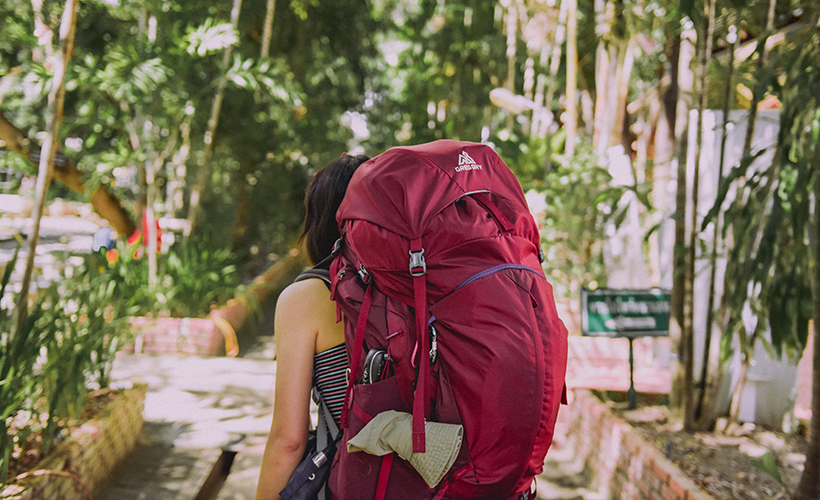 Keen to head to Sri Lanka but not really looking for a romantic escape? Well, we reckon it's one of the best places to backpack in! Especially if you're a first-timer: 8 Days In Sri Lanka: 8 Tips For A First-Time Female Backpacker
Frolicking about in Ella
For adventure- and outdoor-loving couples, consider hiking up Ella Rock in Ella. The eight-kilometre hike isn't very strenuous, although long. Start early if possible, as it can get really hot in the afternoons. Even though the hike isn't that difficult, do wear proper shoes because it gets quite steep towards the end of the hike. Of course, bring some snacks, insect repellent, and plenty of water.
While in town, be sure to also visit the famous Nine Arches Bridge. Also known as Bridge in the Sky, this colonial-era railway construction only got famous a few years ago even though it was built in 1921. Oh, and of course, pop by the tea plantation just under the bridge to unwind for a bit. You'll get a nice cup of tea and history while here.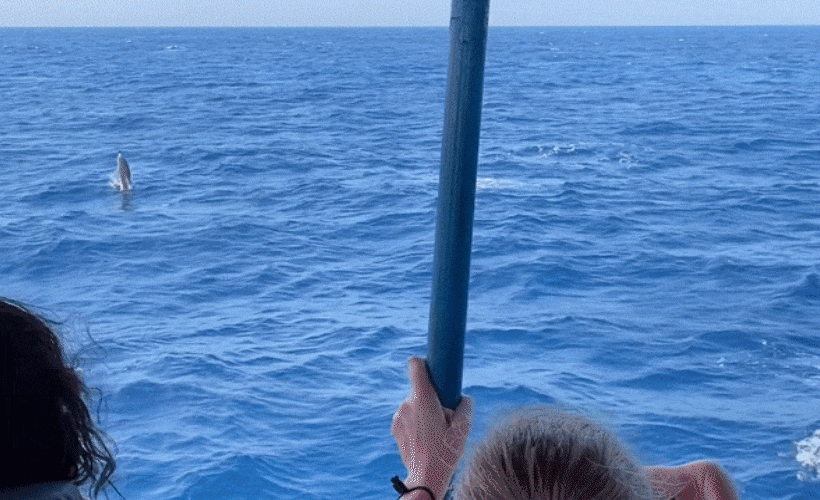 Whale- and dolphin-watching in Mirissa
The small coastal town of Mirissa is most famous for its beaches. One of them is even called a secret beach, but it's not so secret anymore. Besides prancing along Mirissa's pristine shoreline, we recommend that you partake in another well-known activity here – whale- or dolphin-watching.
When we went, we paid LKR6500 (approximately USD35) per person. It's possible to find cheaper alternatives if you're willing to shop around. A word of warning, though – as with all nature-related things, whether or not you see any whales or dolphins really depends on your luck. We were lucky enough to see two whales and a pod of dolphins, while my friend was fortunate to be the only one who spotted a sea turtle right next to our boat.
Great food
Trying the local food is one of the truest ways of experiencing the culture of the country you're in. On our way from Ella to Mirrisa via our PickMe ride (a taxi-hailing app), we chanced upon a cute moving bread truck. We immediately asked our driver if he could stop the truck so that we can get some bread. They have a myriad selection, and we were spoilt for choice. After taking a few minutes to choose, we ended up getting four types of bread. The best part was that it was dirt cheap at only LKR100 rupees (approximately USD0.55) for all of them.
In the big cities, however, opt for the seafood – you're on an island, after all. In Colombo, we were able to treat ourselves to a sumptuous meal at Ministry of Crab. Considering themselves the story of Sri Lanka on a plate, a meal here is possibly one of the most intimate ways to learn about the nation's food history and culture. What more could you want on a romantic holiday, right?
*All photos courtesy of of the author.
[zf_post_boxes widget_hide_desc="true" num_post="3″ post_id="23537, 28993, 30640″]
Get all the latest travel stories from Zafigo. Follow us on Facebook, Twitter, and Instagram.