Nothing can match the experience of a solo female traveller out in the wild, face to-face with the wilderness. It is indeed a life-changing moment when one spots a grizzly bear down the mountainside or watches the migration of the wildebeest in Africa. Incredible wildlife experiences such as these will undoubtedly leave you wanting more.
While going on a wildlife holiday as a solo female traveler allows one the chance to connect with nature in peace and quietude, it also spells the need to make well-informed decisions. Browse www.wildfoottravel.com to get some ideas about what locations to pick, how to explore diverse ecosystems, and where to spot exotic wildlife in its natural habitats for complete empowerment and personal growth.
Think of it as your chance to connect to your inner self wile engaging with the natural world. Go ahead and create lasting memories, travelling on your own in an isolated environment and discovering the natural beauty and fragility of our beautiful world. Here's how solo female adventurers can plan and enjoy some awe-inspiring wildlife holiday experiences.
Wonderful wildlife experiences around the Galapagos Islands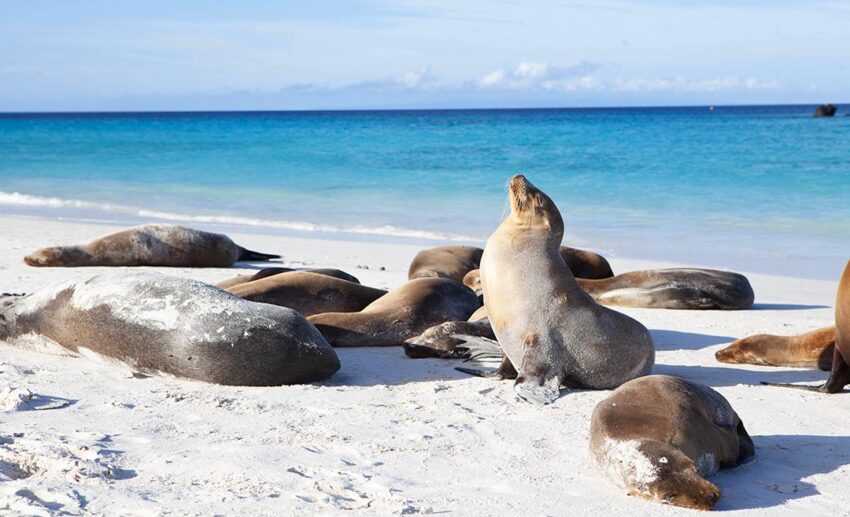 Ecuador and the Galapagos Islands are just perfect for solo adventures if they love being in a nature paradise. The vividly pink flamingos are a great favourite of visitors to the islands. Take advantage of the world-class snorkelling and diving destination, spend quality time with the local marine life, and get the chance to see the amazing hammerhead sharks. Other interesting wildlife includes blue-footed boobies, giant tortoises, penguins, turtles, and lots more.
Trekking through Ugandan and Rwandan forests in search of mountain gorillas
Bwindi Impenetrable National Park and Rwanda's Volcanoes National Park are the sites where one can connect with our closest relatives in the animal kingdom. As experts carry out these hiking trips, they are perfectly safe for solo female travellers who wish to take the chance to observe these gentle giants up close. It is indeed an emotionally deep experience as you observe their expressive eyes and social interactions.
A fascinating trip to Costa Rica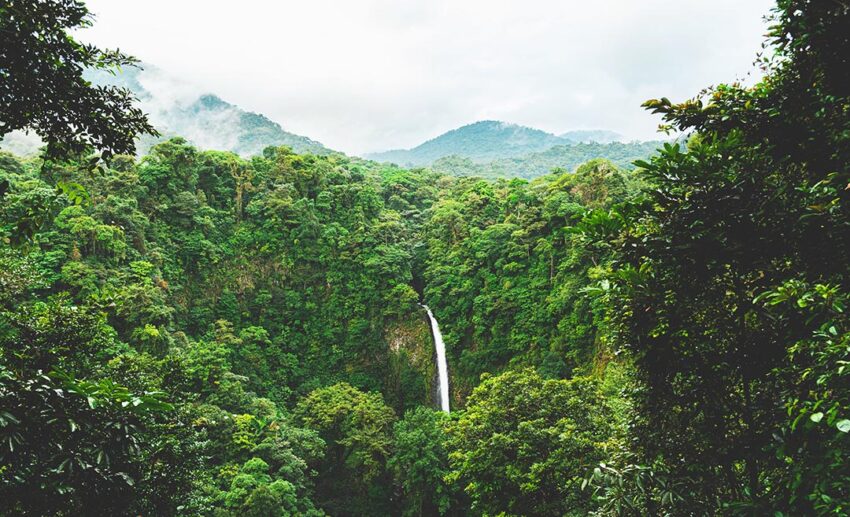 Very few spots offer a memorable wildlife experience, and Costa Rica should definitely be on the list. As a solo female traveller here, you can take a boat ride along the Palo Verde River and visit the National Park, which is teeming with exotic vegetation and animal species. You will be amazed to see the huge range of mammals, reptiles, and birds that abound in Costa Rica.
In Cahuita National Park, you can spot brightly-coloured birds, monkeys, and nesting sea turtles. Take guided boat tours on those freshwater channels to enjoy the magnificent wildlife.
Kayaking tour on Damas Island, Costa Rica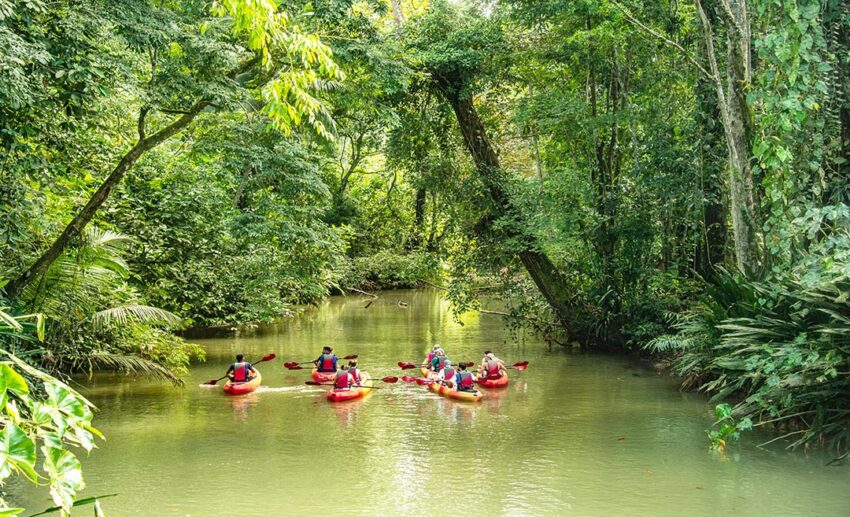 Since you're already here, get ready to explore the mangrove ecosystem around Damas Island in Costa Rica and kayak under the green forest canopy. Under the expert guidance of a professional guide, try to spot the white-faced monkeys, local anteaters, reptiles, and more. In addition, you can spot plenty of fascinating bird species, such as kingfishers, frigates, and ospreys. You will be impressed by the biodiversity of the island.
Uncover the volcanic riches of the Tilarán and Guanacaste Mountain ranges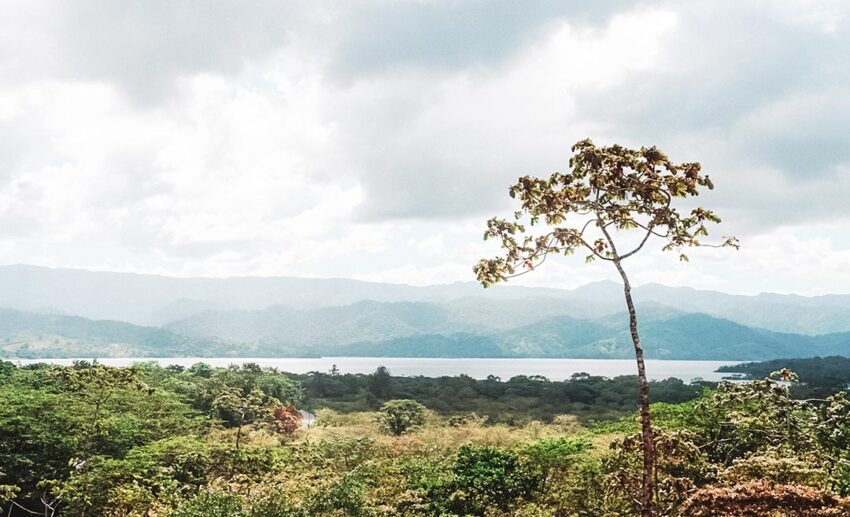 Visit Arenal Volcano National Park, located within Tilarán and Guanacaste Mountain ranges in Costa Rica, which features the still active Arenal volcano. Visit and you'll be blown away by the geological and biological complexity of the region.
Take a boat ride across Lake Arenal and walk on the hanging bridges to cross different layers of the rainforest canopy. As a solo female traveller, do consider hiring a professional guide to educate you about the diverse flora and fauna in the region and make the most of your visit.
Witnessing the Great Migration in Tanzania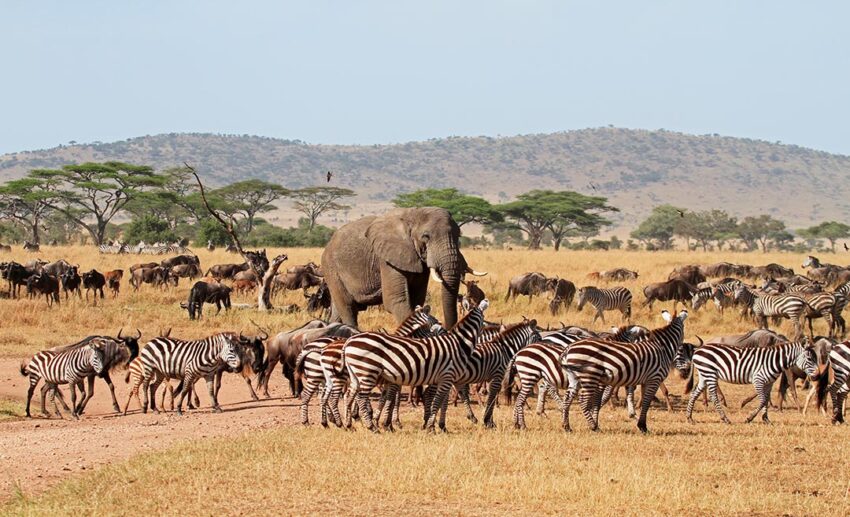 As a wildlife enthusiast, you cannot miss out on the fascinating event of the Great Migration in Serengeti, Tanzania. Solo female travellers can witness this awe-inducing event and enjoy the raw natural beauty of the Serengeti landscape. This is your chance to witness the Big 5 in action and understand a bit about how the animal world operates. During the Great Migration, hundreds and thousands of animals move across the vast plains in search of green pastures and water.
Swim with whale sharks in Australia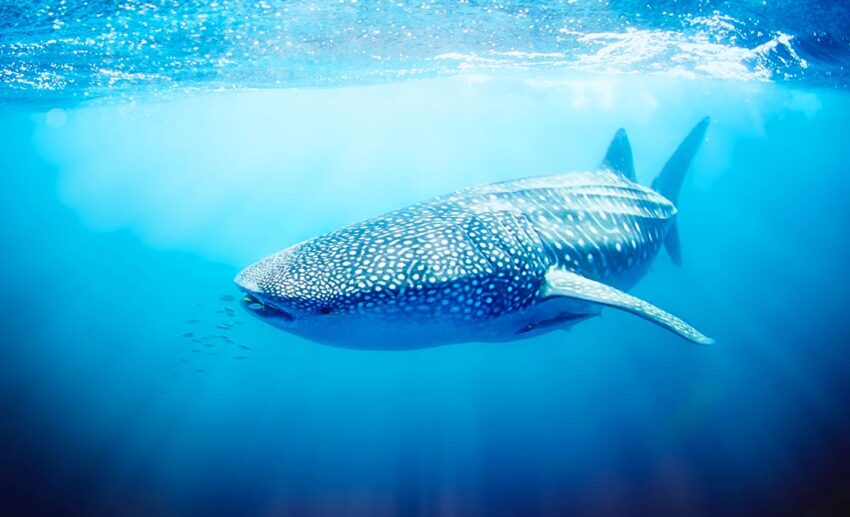 This is a once-in-a-lifetime experience. Engage with the magnificent marine creatures, such as whale sharks off the coast, through the waters of Ningaloo Reef. Learn to appreciate the biodiversity of the ocean and the efforts of marine conservation. There are very few wildlife spots that allow you to experience nature while simultaneously educating you to respect and protect biodiversity.
Take a polar journey to Antarctica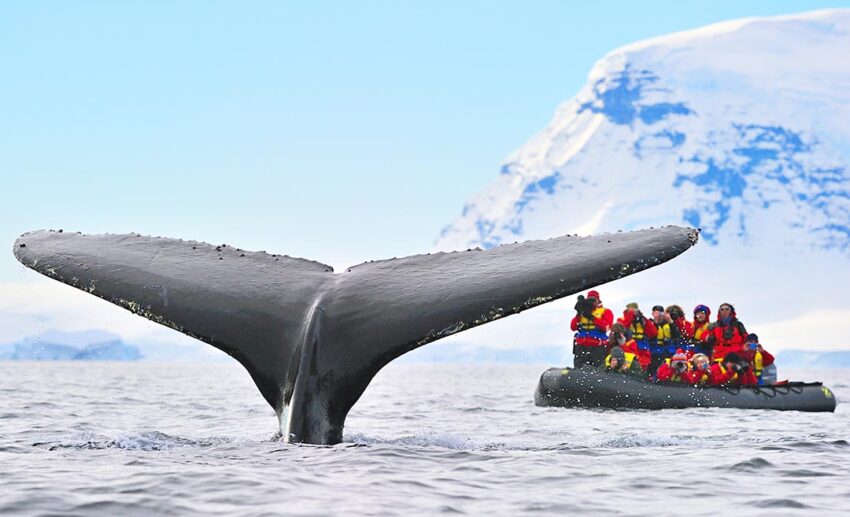 If you love polar regions and the frozen frontiers, then take a special trip to Antarctica. The pristine landscapes and the icy wilderness of the polar expedition will keep you enthralled for days. Get ready to encounter unique wildlife like penguins, whales, and seals that you won't find anywhere else.
Despite the sense of isolation and the icy wilds, you'll feel both humbled and empowered by the sheer scale and majesty of it all. As a female travelling alone, you can discover new strength within you as you navigate this challenging terrain.
Observe man's closest relative in Borneo, Malaysia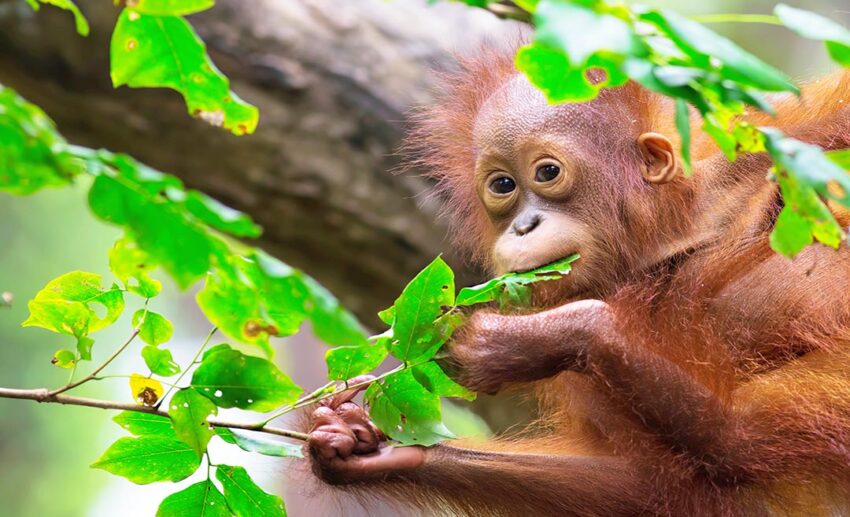 Home of the endangered orangutan, it is only in Borneo where you will find the species still existing. Walk through the tropical lowland forests to visit the Sepilok Orangutan Rehabilitation Centre in Sabah.
There is a lot more to see in the area, such as pygmy elephants, silver leaf monkeys, sun bears, and hundreds of different species of birds. Malaysia is one of the world's most biodiverse regions with some of the world's oldest rainforests. A trip here is a must for any adventurer!
Enjoy a tiger safari in India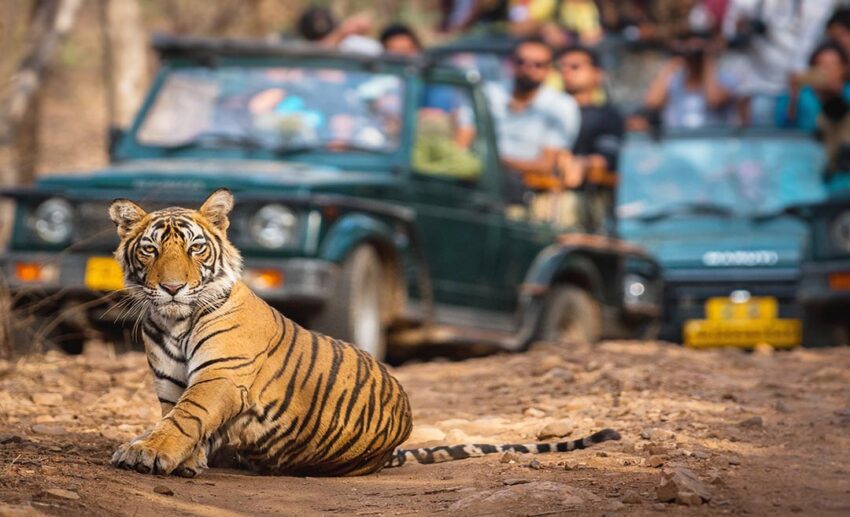 Visit the Ranthambore National Park, well known as a natural habitat for wild tigers in India. The mix of excitement and admiration to see the the world's largest cats in their natural habitat creates an unforgettable experience. One feels deep awe and respect for these animals and come away with a fire to protect them and their habitat. A visit here will disconnect you from the rest of the world and foster a sense of wonder.
For the grizzles in Western Canada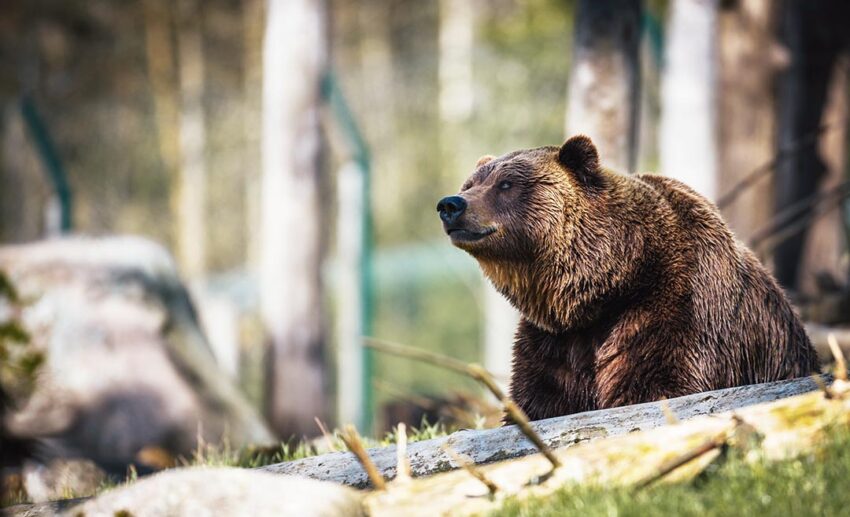 Banff National Park in Western Canada is the best spot to see grizzly bears. As the area boasts of an impressive bear population, it becomes easier to spot one here. All you need to do is stay alert and watch out for grizzlies wandering across the scree-covered landscape. Sometimes, you can catch them napping in the sun or splashing in the lake waters. Just maintain your distance and enjoy the simply breathtaking sights of these beasts in their natural habitat.