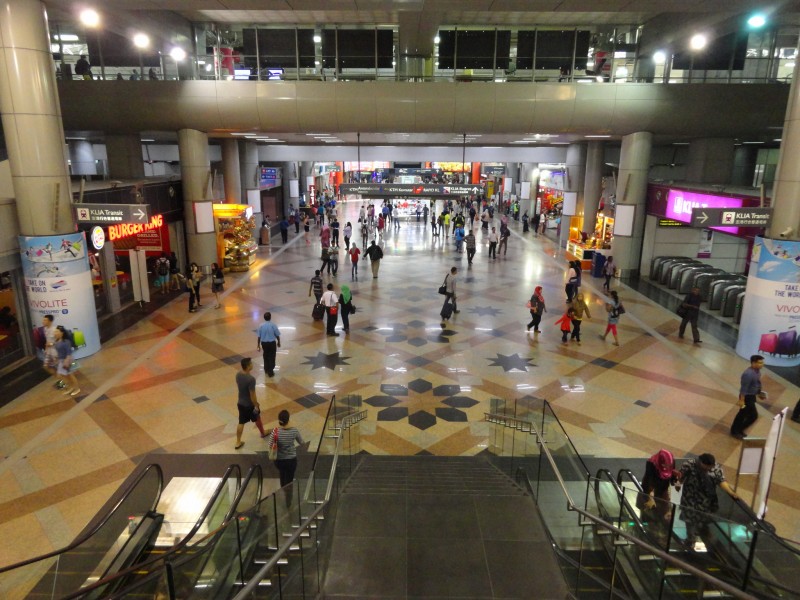 Acentral location for various modes of transit, KL Sentral has undergone a transformation of sorts in the last few years. The busy hub now attracts travellers and locals alike, is attached to a shiny mall and has undergone other little changes that make commuting even easier in Kuala Lumpur.
If you've just arrived in Kuala Lumpur from the airport (KLIA or KLIA2), KL Sentral can prove to be more than just a quick pit-stop before heading elsewhere. Here's a few short tips about what to do when you get there:
Getting there
From KLIA and KLIA2 airport, it's just a matter of taking the Express Rail Link (ERL). Take the KLIA Express to take a non-stop train to KL Sentral from the airport; the KLIA Transit costs about the same but will take multiple stops along the way so if you'd like a more leisurely route, you could take this instead. There is also free Wi-Fi on the train all the way from the airport to KL Sentral.
You can optionally get a KL Travel Pass which is a pre-loaded smart payment card you can use to travel on the ERL, all trains and RapidKL buses in Kuala Lumpur. The only setback for now is it can't be used on KTM Komuter trains (the sub-urban rail link), which you will need to take if you plan on visiting the Batu Caves.
There are also charter buses from the likes of AirAsia (Skybus) and other operators that will take you from KLIA to KL Sentral. Take them if you want to save money but you'll lose out on speed and comfort.
You can check out the train schedules here and see the fares here.
You could also choose to take taxis from the airport, be mindful to only book them from the counters. Ignore the many taxi touts who will try and persuade you to book with them instead. They often overcharge and there is no guarantee of your safety or the reliability of their cabs – there have been incidences in the past where unwary travellers were driven off somewhere by robbers posing as illegal taxi drivers, robbed of their luggage and left stranded. The incidences may have been in the past, but in short, never trust the touts, even if they claim their fares are much cheaper.
Do note that if you're travelling alone the ERL could be the better option, but if you're travelling in a group of 3 or more, it may make more sense (and it's likely cheaper) to take a taxi straight to your hotel.
While Kuala Lumpur is a relatively safe city, snatch thefts are a common occurrence in the area surrounding KL Sentral. Within the KL Sentral compound itself, it is fairly secure with stationed policemen as well as security guards and plenty of breathing room to walk. Still be mindful of pickpockets especially on the train. Inappropriate touching or molest cases are rare within KL Sentral itself but still be aware.
Things you can do in KL Sentral
1. Have a meal
You have a variety of food options at KL Sentral. Just step out from the train station and into the public area and you have your pick of stalls, cafes and restaurants. For fast food options there's the cheap and quick KFC and McDonald's. There is a food court as well as various local cafés that serve everything from local fare to noodles and pasta. For more upper-tier dining options, walk out to Sooka Sentral or dine at the Hilton Kuala Lumpur and Le Meridien hotels that are literally a 2-minute walk from the station.
Food is arguably the favourite pastime for Malaysians, and the mix of cultures have resulted in a number of must-try dishes. Discover what and where to eat while in Kuala Lumpur.
2. Procure a prepaid number
Maxis, DiGi and Celcom are the primary telco operators (U-Mobile is fast gaining traction too, especially in the cities) and have various competitive prepaid, non-contract plans for tourists and travellers with calls & data options. Rates can differ quite a bit so survey your options thoroughly – just ask them for their Traveller SIM Card plans. We can't recommend enough getting a local number with mobile internet for your smartphone while in Kuala Lumpur  – not only will you be able to use existing apps on your phone like Google Maps, Trip Advisor, Facebook, Foursquare, Whatsapp, tether your computer to get online and more, you'll want to download mobile apps that have become indispensable even for the locals, like the taxi-booking app MyTeksi and Uber. A local number will allow the drivers to call you to verify your location, and vice versa, which is especially useful during rush-hours and after those late-night party sessions.
Getting and staying connected in Kuala Lumpur can be easier than you think. Check out Kuala Lumpur: The quick and dirty guide to getting and staying connected.
Get a quick introduction on MyTeksi before taking one like a local –  Book like a pro – 15 tips for a better MyTeksi experience.
3. Go shopping
Newly opened mall Nu Sentral is a fairly upmarket mall that has everything from high street brands, a department store, pharmacies and various eateries. For a list of the mall's outlets, check out Nu Sentral's website.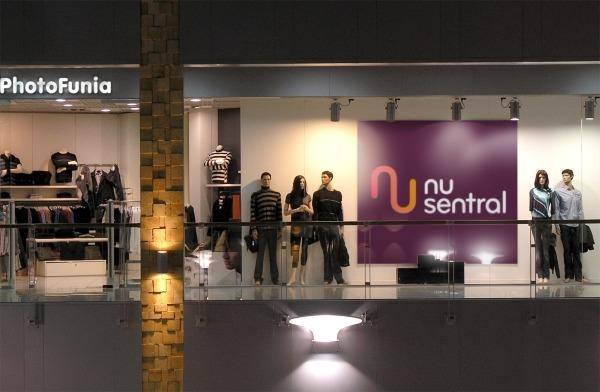 Get more out of your shopping while in Kuala Lumpur with these tips on Where to Shop in Kuala Lumpur.
4. Explore Brickfields
KL Sentral is right next to Brickfields, one of the most colourful districts in the city, where Malaysia's local Indian community lives, eats and sells wares. Take the bridge over to the KL Sentral monorail, step out and let it assault your senses; you'll see plenty of Indian shopkeepers selling everything from food to clothes and trinkets.
Read more about Brickfields from someone who has lived there for 27 years: My KL: Brickfields.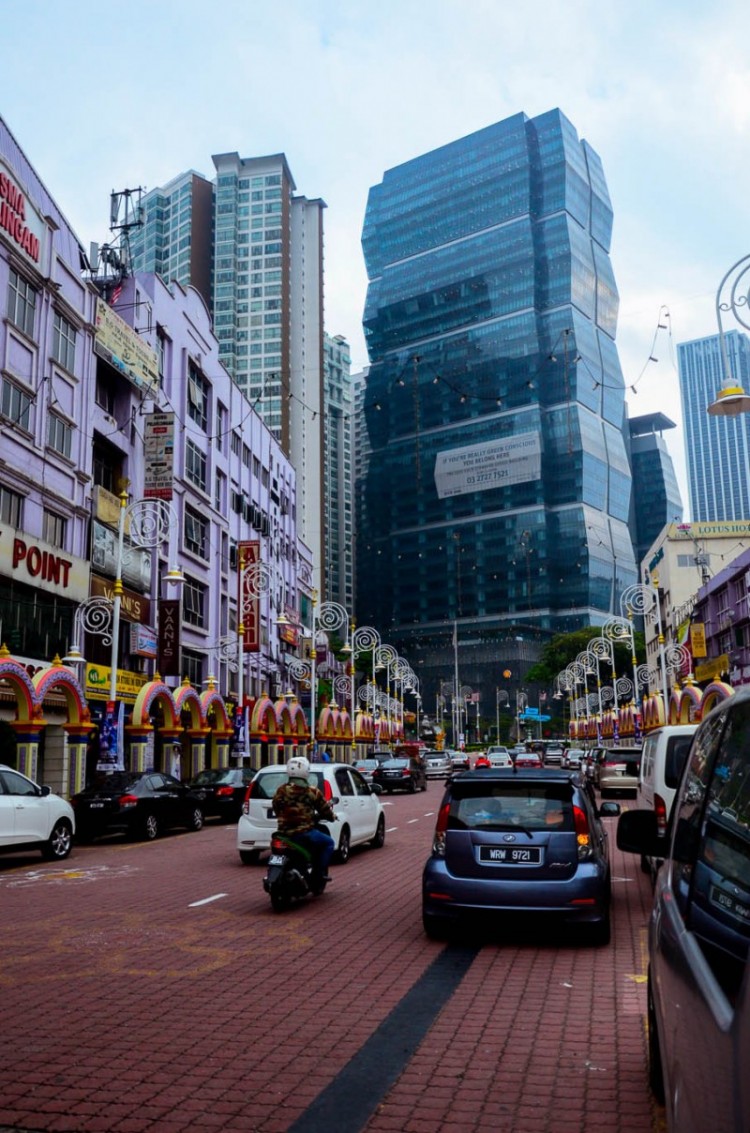 5. Have a nice stay
Just a quick walk across from KL Sentral are two high-end hotels, namely Hilton Kuala Lumpur and Le Meridien. Expect the same level of comfort and convenience you would find from their sister hotels around the world, but book ahead for the best rates. You might be best served visiting their local websites to check for website-exclusive promotions that might not be available from sites such as Agoda. Aloft Kuala Lumpur Sentral is another option if you're looking for something a little more budget, funkier and yet family-friendly.
For an overview of areas and places to stay while in Kuala Lumpur, see places to stay in Kuala Lumpur.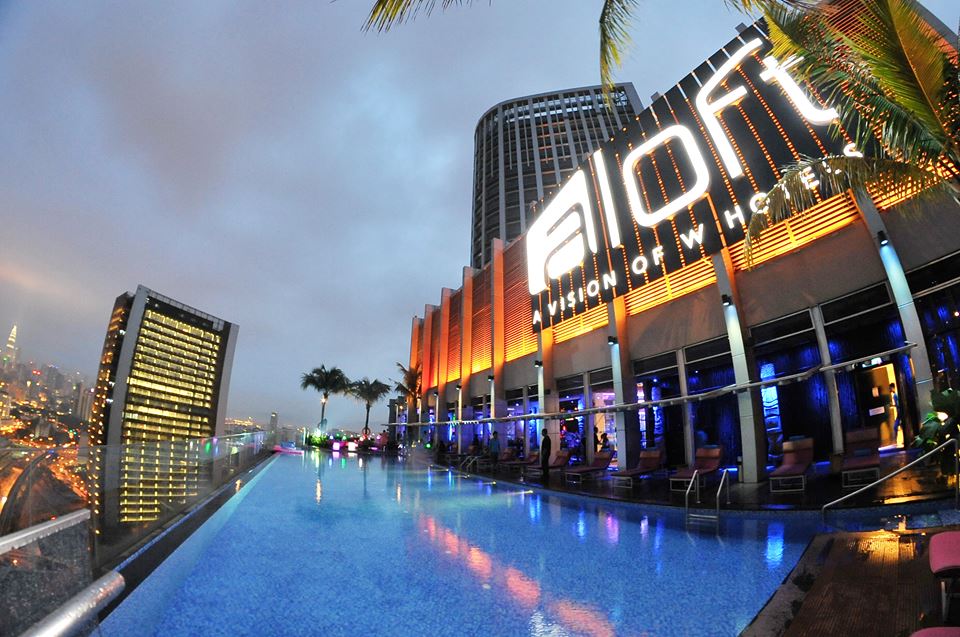 6. Schedule a little pampering
Nu Sentral and Sooka Sentral both offer options for haircuts, manicures, massages as well as a spa. The Alammi Spa (Tel: 603-2785 1815) at Sooka Sentral offers traditional treatments and massages for you to try.
Giving yourself a treat after a long journey can be the best thing ever. Explore other spa options in Kuala Lumpur: Spas: Rest, relax and rejuvenate in KL.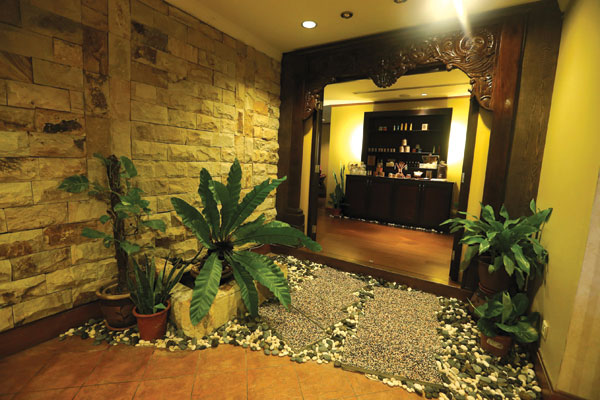 7. Watch a movie
Nu Sentral has an in-house Cineplex (GSC – Golden Screen Cinemas) with a good selection of the latest films. Prices range from RM7-RM12 for non-3D films. Malaysia has one of the lowest movie ticket prices in the region, and often new movies premier at the same dates or ahead of US and European releases. For film listings and to purchase your tickets online you can go to GSC's website. Or better still, download GSC's apps on Google Play and the App Store – you book, pay on your phone, arrive at the cinema, grab your popcorn and scan in.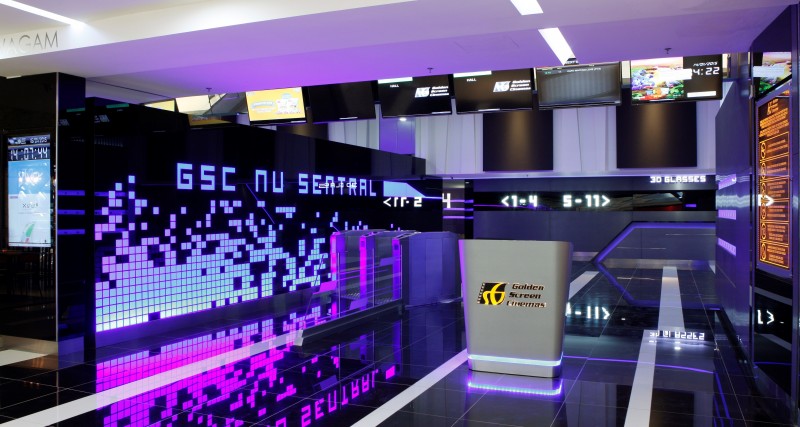 8. Take a trip
KL Sentral is a good place to buy plane, train and bus tickets to various destinations. Both Malaysia Airlines (MAS) and AirAsia have support and ticketing centres there as well as Keretapi Tanah Melayu (KTM) the country's rail provider for overnight sleeper trips to Singapore as well as Thailand.
For tips on getting around safely, check out 10 easy ways to stay safe on public transportation.
If you like trains, you can find some good tips from Finding peace of mind on long train journeys.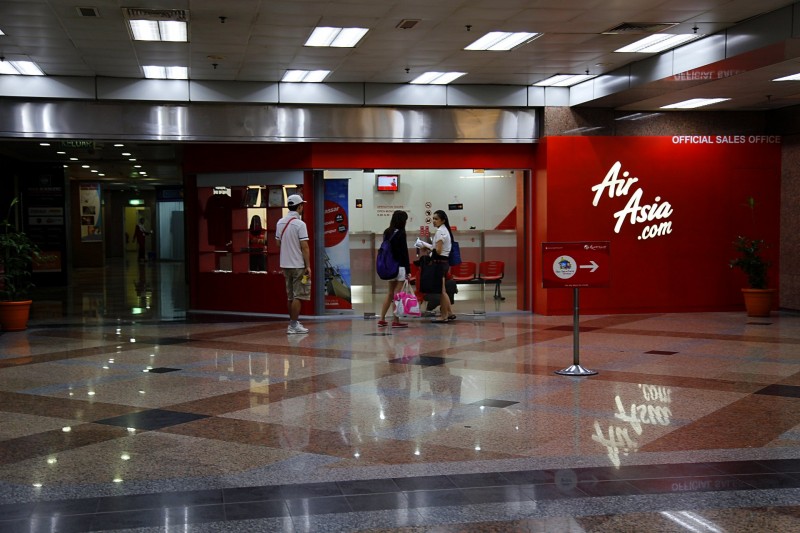 You can also connect to other rail lines like the Monorail, Kelana Jaya and Sri Petaling lines from KL Sentral. For the full list of stations, refer to the picture below or view it on KL Sentral's website.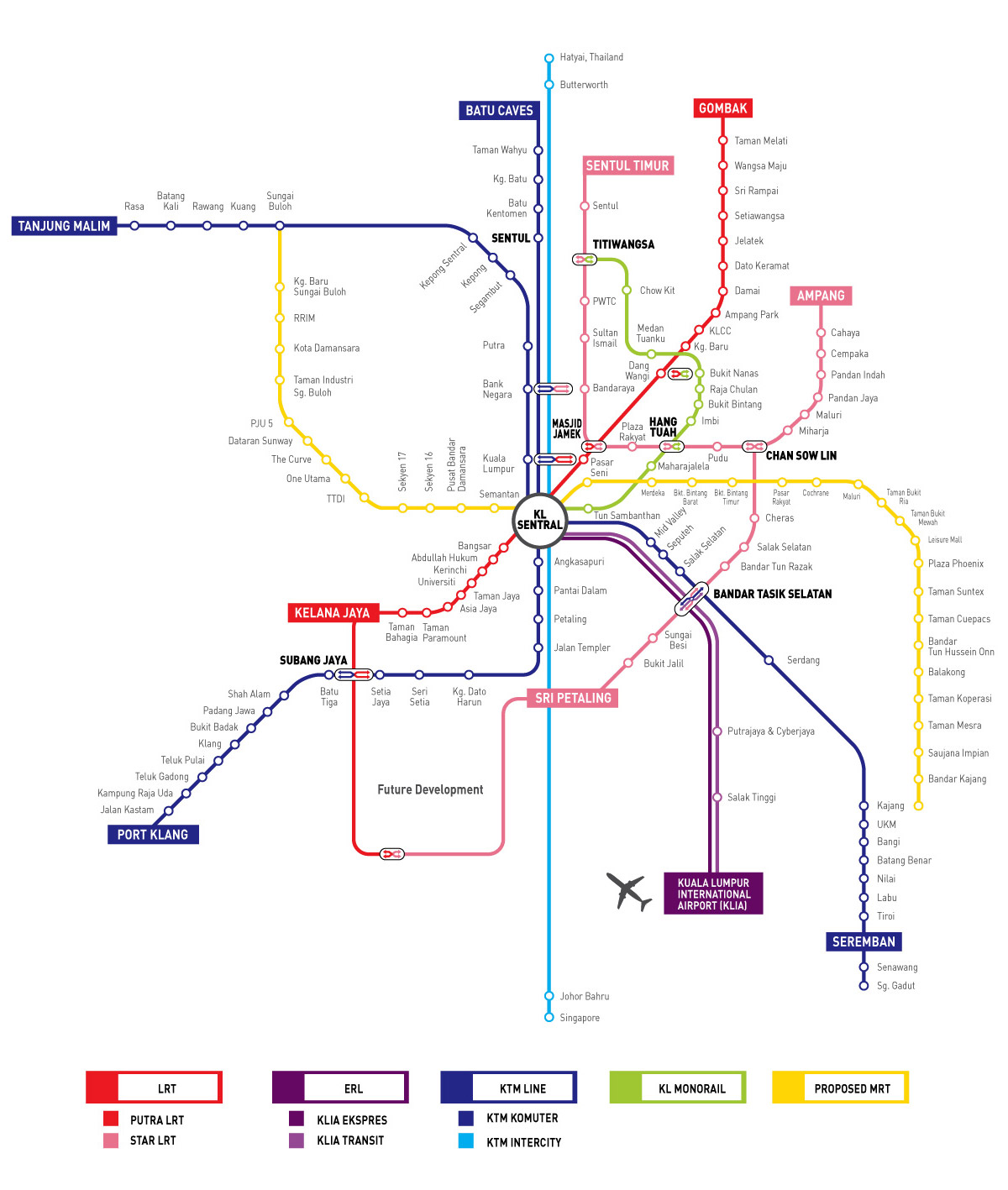 So you see, KL Sentral is definitely worth a stop if you're visiting Kuala Lumpur. For many travellers it could well be a great place to begin and end their journey with its excellent location and many conveniences.
For more ideas, check out things to do and where to go while in Kuala Lumpur.
Selamat Datang (welcome) ke (to) Kuala Lumpur!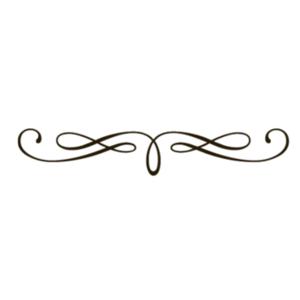 More from Zafigo:
Get all the latest travel updates from Zafigo. Follow us on Facebook, Twitter, and Instagram.