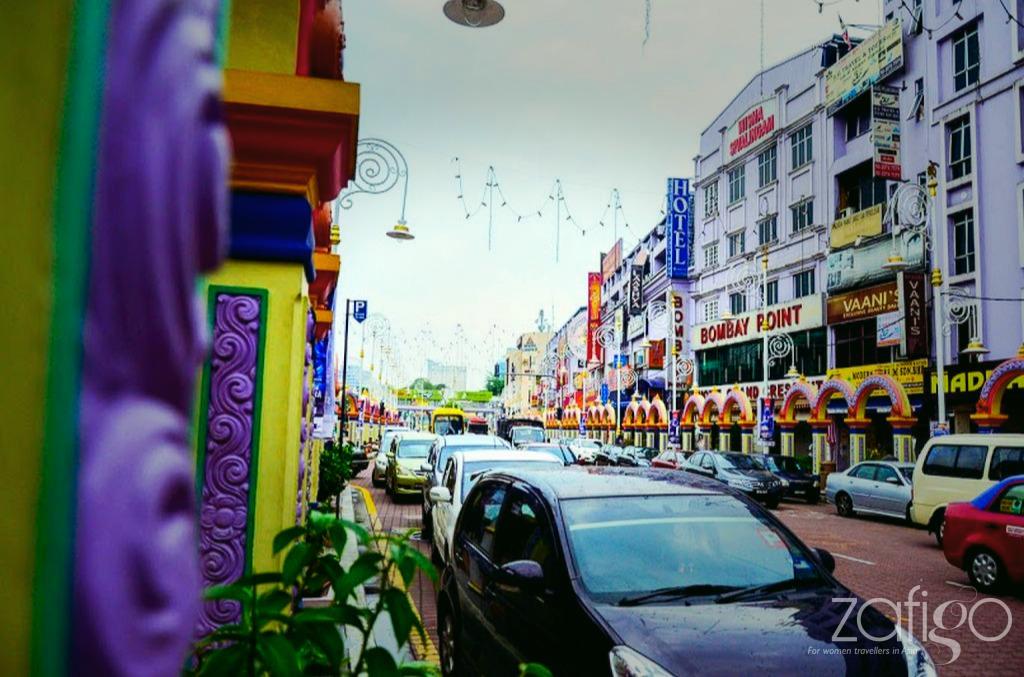 Please don't refer to Brickfields as "Little India" as we who were born and raised in Brickfields find this touristy description simplistic and garish.
True, when you enter Brickfields there is an overwhelming presence of shops selling all things Indian. Yes, you can get a good bargain if you are shopping for sarees, Punjabi suits and baggy batik house coats, and let's not forget a wide range of Indian spices and condiments.
But for me, Brickfields is not just an Indian area; it is a Malaysian experience of community, culture and heritage.
I lived in Brickfields for 27 years. I was born at No 1 Jalan Thamby Abdullah in a row of ten houses made up of Hindu Ceylonese Tamil families where we were the only Christian Ceylonese Tamil family. This meant that my mother had to work extra hard during Christmas as we distributed a tray of at least 8 plates of various sweetmeats covered in crochet lace covers to every Hindu neighbour within walking distance from our home. Whereas when it came to Deepavali, Hindu neighbours only needed to send to the one Christian Josiah family. I didn't mind, as we received numerous trays of murukku (savoury crunchy twists made from rice and urad dal flour), coconut candy, jelly and ghee balls. I didn't mind it too as it was my job to carry our tray to my neighbours on Christmas Eve and some aunties rewarded me 5 cents when they returned the tray with one of the plates filled with some sugar, a traditional way of saying thank you. Till this day we remain in touch with our neighbours from Jalan Thamby Abdullah, attending weddings, birthdays and sadly funerals.
From Jalan Thamby Abdullah, my family then moved to a flat on Jalan Thambypillai behind the Lido cinema (now Public Bank) and moved again to the Red flats on Jalan Berhala behind the Toddy shop, and although we frequented the Lido cinema almost every Saturday to catch a Tamil or Hindi movie, I was forbidden to even look at the toddy shop where only men were allowed to enter and imbibe. I am led to understand that a toddy a day has its health benefits much like a glass of red wine!
Brickfields is not just an Indian area; it is a Malaysian experience of community, culture and heritage.
Having lived in 3 areas of Brickfields, I reckon there isn't even one street in Brickfields where I have not walked on that holds a memory.
I took my first yoga class at age 14 at the Vivekananda Ashram for free! The Ashram built in 1904 still stands serene amidst bustling shops and traffic. The building is made more poetic as it has a statue of Swami Vivekananda, a spiritual teacher and leader. Across the Ashram when I look at KL Sentral, I don't see the shiny buildings but the mind's eyes remembers a row of railway quarters with jasmine trees and curry leaf plants in almost every house. Brickfields was the depot for the Malayan Railway and surrounding the depot were quarters for railway employees. The only remaining quarters built in 1915 are the 100 quarters across KL Sentral and I fervently hope it will be conserved. Both the Ashram on Jalan Tun Sambanthan and the 100 quarters on Jalan Ah Thong within walking distance and worth a visit for heritage photography.
My mother's Friday walks in quiet meditation in the Buddhist Maha Vihara temple on Jalan Berhala grounds taught me that it is okay to embrace the serenity of a temple even though you worship in church every Sunday. Built in 1894, a visit to the temple is encouraged for its calming influence. If you do visit the Buddhist temple on, pop around to the Temple of Fine Arts where you can catch students learning bharata natyam (south Indian classical dance), shop for jewellery, outfits and artwork and treat yourself to delicious vegetarian meal for a minimum donation of RM10!
Incidentally, God will be pleased with Brickfields, there are four Hindu Temples, one Buddhist temple, five churches, one Chinese temple and a surau. Four of these places of worship are over a 100 years old, the Buddhist Maha Vihara was built in 1894, the Methodist Tamil church in 1897, the Kandaswamy Kovil Hindu temple was built in 1902 and the Holy Rosary Church in 1903.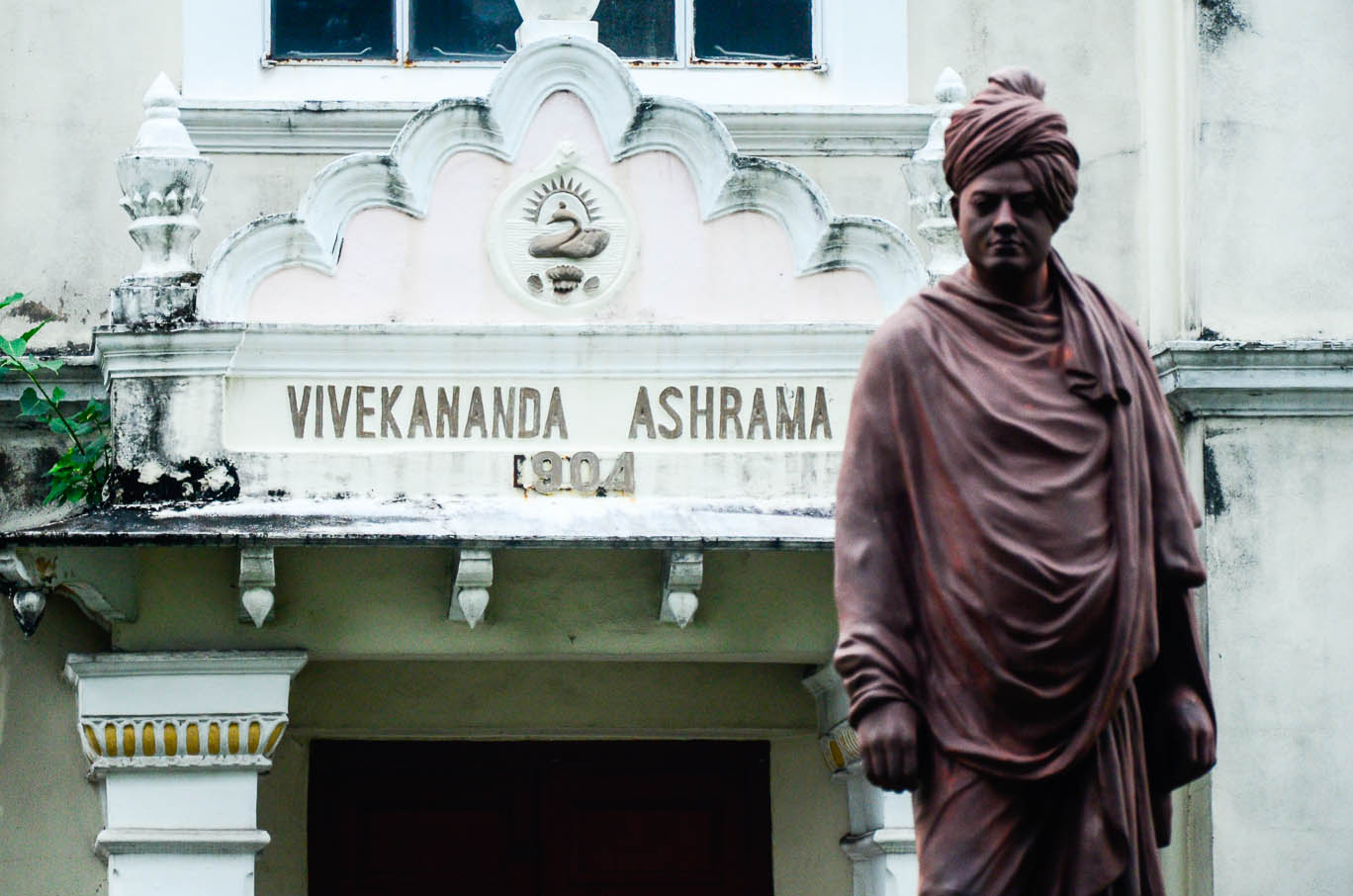 Whether you visit the Three Teachings Chinese Temple along Jalan Thambillay, or the St. Mary's Orthodox Syrian Cathedral in Jalan Tun Sambanthan Satu or the Kandaswamy Kovil Hindu temple located along Jalan Scott you will be drawn to the numerous restaurants and stalls surrounding these places of worship. From thosay to clay pot biryani to chappatis, you are spoilt for choice.
You cannot not get to Brickfields as almost all trains pass through KL Sentral, the main transportation hub. Just walk across via the air conditioned sky bridge, glide down the escalator and walk. You have to walk, do not drive as it is a traffic nightmare, but walk the length and breadth of Brickfields and imbibe.