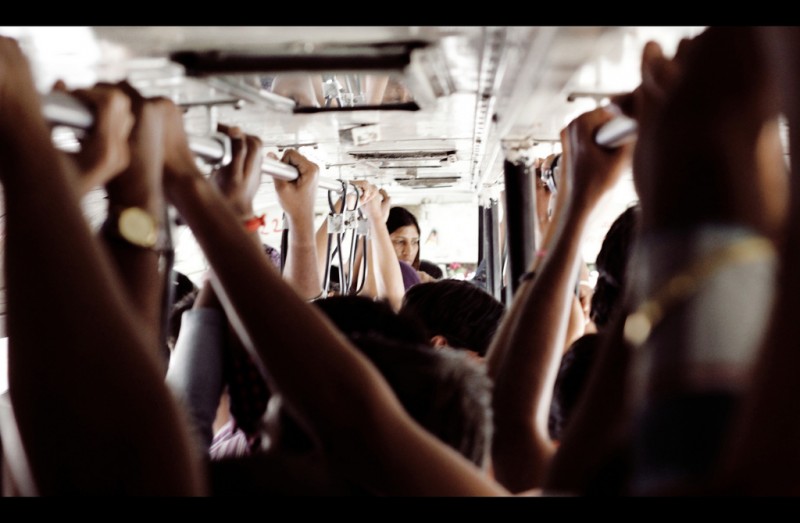 As a cash-strapped backpacker, public transportation has its lure on me. It's cheap, local, and gets me where I need to be. I love the idea of doing as the Romans do, but after being sexually harassed by a taxi driver in Jordan, leaned on by a guy on a bus in Egypt, and peeped by a man on an LRT in my very own city of KL, I've learned that public transportation really comes with its warnings. Here are some practical tips that I use to stay safe:
1. Always sit or stand next to a lady
I was once on a night bus from Luxor to Egypt, sitting between the window and a young man. Throughout the bus ride, the man's sleepy head kept falling onto my shoulders no matter how many times I nudged him away. He was in such a deep sleep that he kept leaning against me. Though it was unintentional, I felt very uncomfortable. Anytime you feel uneasy with the passenger next to you, don't be shy to change your seat.
We've all heard of cases of groping on crowded public transportation. Avoid this by sitting next to a fellow female. If the bus is full, stand close to women. If the unfortunate happens, try making eye contact with them and they might be able to help.
2. Make sure your bags are in front of you
Always keep your luggage close to you and make sure they are always in view. Backpacks are especially vulnerable to pickpockets as they can easily slash your bag without you even noticing. If you are standing, hold the bag in front of you. When seating, put it on your lap or between your legs.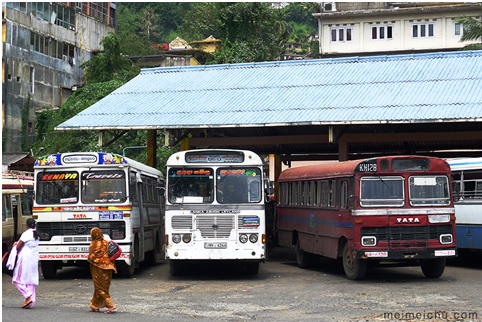 3. Always carry your bags with you when you get off for a break
One common mistake people often make is leaving their luggage unattended when they get off for a pee break. If you are travelling with friends, have one person onboard to watch the bags. A Scandinavian backpacker once told me a story of his friends getting robbed on a bus in Brazil. The couple got off the bus to stretch their legs and was standing by the door, making sure no one leaves with their bags. When they returned to their seats, their luggage had disappeared. As it turns out, thieves had removed their bags through the bus windows.
4. Don't be the only passenger on the bus
Sometimes crowd can be a good thing. Remember the 2012 Delhi gang rape case? The victim was the only girl on the private bus at night when she was gang raped by the driver and five other men onboard. The male friend she was travelling with was beaten up. This may be an extreme example, but there are lessons to heed from. If you find that you are left alone on the bus with the driver, get off and catch the next bus.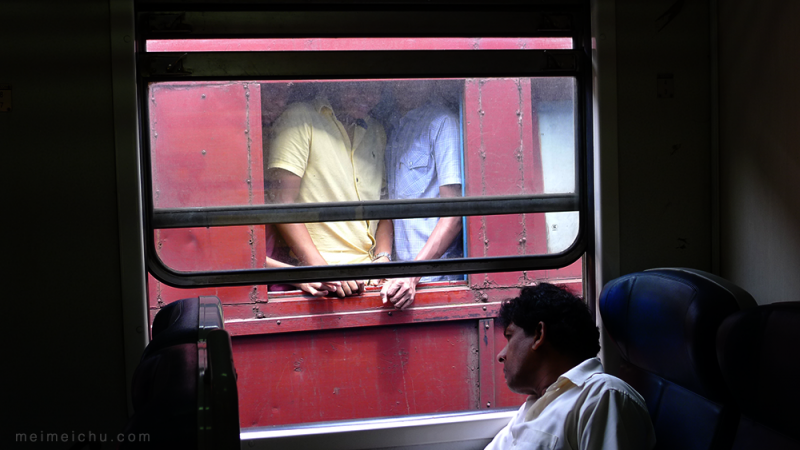 5. Avoid riding alone late at night
Sleeper buses and trains have their charms, but you often end up at a godforsaken bus stop at an awkward time like 4am where little to no taxis are available. I myself have waited for morning to come at many dark bus stops, but this is not something I would do when I travel alone. Opt for a day bus unless you can arrange for a friend or hotel pickup service to fetch you.
6. Don't fall asleep
Falling asleep in a public space with your belongings in plain view puts you in a vulnerable position. If you must, hug your bags like the bolster you left at home.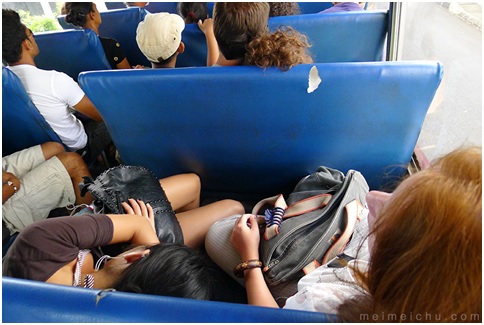 7. Pay attention to the road
No one expects foreigners to know the direction to their destination, which makes it so easy them to be taken for a ride. Taxi drivers in China are known to do this to hike up the cab fare. Pay attention to the road and look for road signs pointing to your destination. Take note of landmarks. Have a map, or better yet make use of apps like Google Maps to make sure you are going in the right direction.
8. Take the back seat in taxis or rickshaws
I learnt this the hard way when I sat in the co-drivers' seat on a taxi in Jordan. Halfway through the ride the driver started touching my thigh. His hand kept finding its way to my leg even though I pushed it away again and again. When I shouted at him "No", he showed me a porn video playing on his phone. I wanted to jump out of the moving car, but my side of the car was next to the edge of a cliff.
I have never sat at the front seat ever since. Sitting at the back puts you at a safe distance from the driver. If you need to escape, you will also have two doors to get out from instead of one.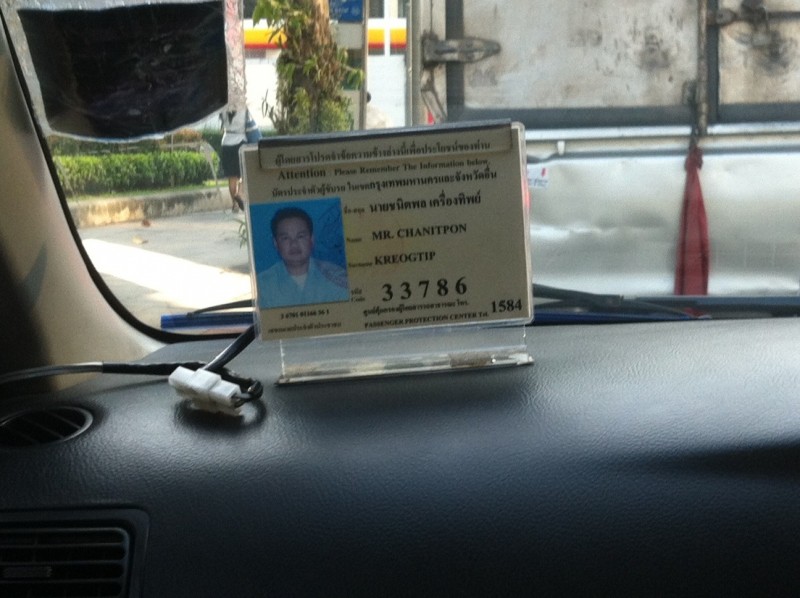 9. Take note of the car number plate and driver's permit
I looked for help after the incident with the taxi driver in Jordan, but I couldn't answer the first question people asked me: "What is the car number plate?" The second question stumped me even further: "Did he have a taxi driver's permit?"
These are the two most important things to take note of when getting on tuk tuks and taxis. The driver's permit should always be in plain view. If it's missing, it could be an illegal ride service. Let the driver know that you are aware of his details on the permit by initiating a friendly conversation about it. You can start by addressing him by his name and asking "How long have you been a taxi driver?"
10. Most importantly, trust your instincts
Anytime you don't feel safe, get off.
Have some tips of your own? Share it in the comment section below.
Get all the latest travel stories from Zafigo. Follow us on Facebook, Twitter, and Instagram.