Saying Puerto Rico is a top Caribbean destination is an understatement. Its stunning palm-fringed beaches cater to all tastes, whether you seek tranquil shores or thrilling surf spots. The island boasts the sole tropical rainforest in the US Forest System and the enchanting Bioluminescent Bay, a delightful surprise for nature enthusiasts.
San Juan, steeped in culture, showcases colonial architecture and ancient forts. Puerto Rico's unique blend of Spanish Caribbean culture and American influences is evident, particularly in San Juan, with familiar chain restaurants and mainland comforts.
Beyond the city, charming towns, serene villages, idyllic islands, mysterious caves, and a rugged, mountainous interior are waiting to be uncovered.
Old San Juan (Viejo San Juan)
With over five centuries of heritage, Old San Juan is an unmistakable treasure in Puerto Rico. Stroll the cobblestone lanes to embrace its unique architecture and vibrant streets. The historic district is dotted with charming local boutiques and lively eateries.
Complimentary Garita Carts provide easy access to landmarks like El Morro, Castillo San Cristóbal, Cuartel de Ballajá, and La Fortaleza. Guided tours delve into the history of these 500-year-old structures, local gastronomy, and even the birthplace of the renowned piña colada.
El Yunque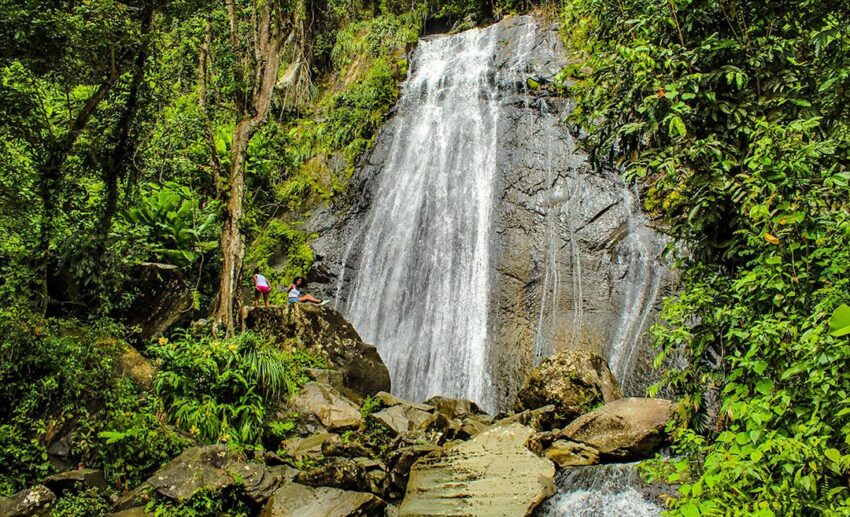 El Yunque National Forest, also known as El Yunque, is the sole tropical rainforest within the U.S. National Forest System. Positioned about 30 miles east of San Juan, it beckons both nature enthusiasts and casual travellers.
The region's generous rainfall, up to 200 inches annually at higher elevations, mandates layered clothing and a waterproof camera to capture its beauty. In the evenings, the melodic serenade of Puerto Rico's coquí tree frogs fills the air.
Hurricane Maria recovery efforts are ongoing, with some trails like La Mina still closed. However, Angelito Trail (easy), El Toro Trail (difficult), and La Coca Trail (extremely challenging) are open for hikers. Camping options are currently limited, with plans for future reopening. Visitors should check the U.S. National Forest Service's alerts and notices website for trail and road status.
You can book an El Yunque Rainforest tour for USD155 to explore this fantastic place. Zipline tours provide breathtaking views. While entering the 28,000-acre forest is free, reservations are now required for the main recreation areas. The visitor centre, El Portal, has reopened, charging USD8 for adults and free for children under 15. You can find more information on El Yunque's official website.
Camuy Caves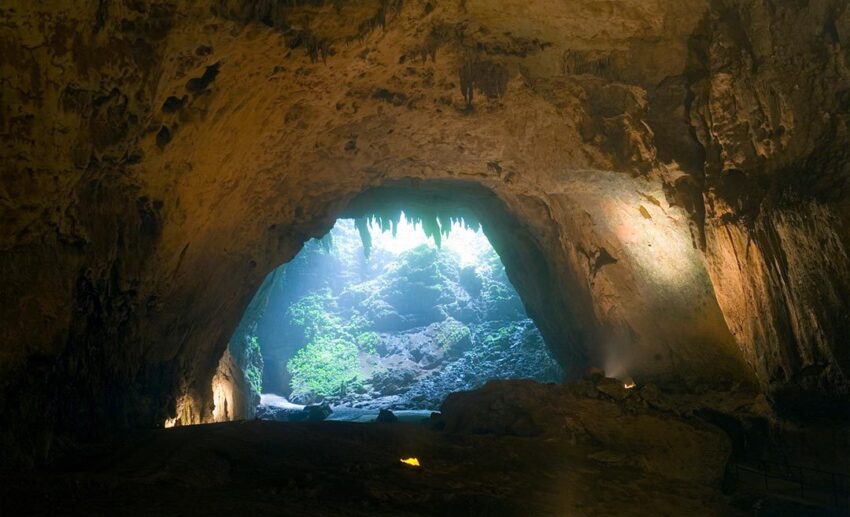 This remarkable 268-acre park showcases vast subterranean caverns shaped by the Camuy River over a million years ago. Only 7 miles of the extensive limestone caves have been fully explored among the largest underground formations in the Western Hemisphere. Well-maintained trails descend 200 feet into cathedral-like caverns.
The park boasts one of the world's largest cave networks, with 16 entrances and 11 kilometres of passages explored––guided tours reveal stalactites, stalagmites, and bats. Amenities include picnic areas, walking trails, food facilities, an exhibition hall, and a souvenir shop. It is located southwest of San Juan and is open Wednesday to Sunday.
Cabo Rojo Lighthouse
The Cabo Rojo Lighthouse, perched atop 200-foot limestone cliffs on Route 301, boasts breathtaking 360-degree views of the Caribbean Sea. Known locally as El Faro, this historic Spanish-built beacon, erected in 1882, guided ships through the Mona Passage into the Atlantic Ocean. It was automated in 1967 and is now open to the public, free of charge, from Thursday to Tuesday.
El Morro (El Castillo San Felipe del Morro)
El Morro, part of the San Juan National Historic Site, is a historic fortress in Puerto Rico, with construction beginning in 1539. Originally built for defence, it has withstood wars and battles, becoming a top tourist attraction. Offering stunning sights of the Atlantic Ocean, it features tunnels, barracks, and exhibitions. Park rangers provide insights, and iconic watchtowers offer great photo opportunities.
Wear comfortable shoes, as the vast fortress can take up to three hours to explore. El Morro is a must-visit for history enthusiasts and casual tourists alike. Guided tours are available. Its counterpart, Fort San Cristóbal, is another notable site in the area. The San Juan National Historic Site is open daily with a USD10 admission fee for visitors 16 and older. Children under 15 enter for free. For more information, check the National Park Service website.
Sun Bay (Vieques)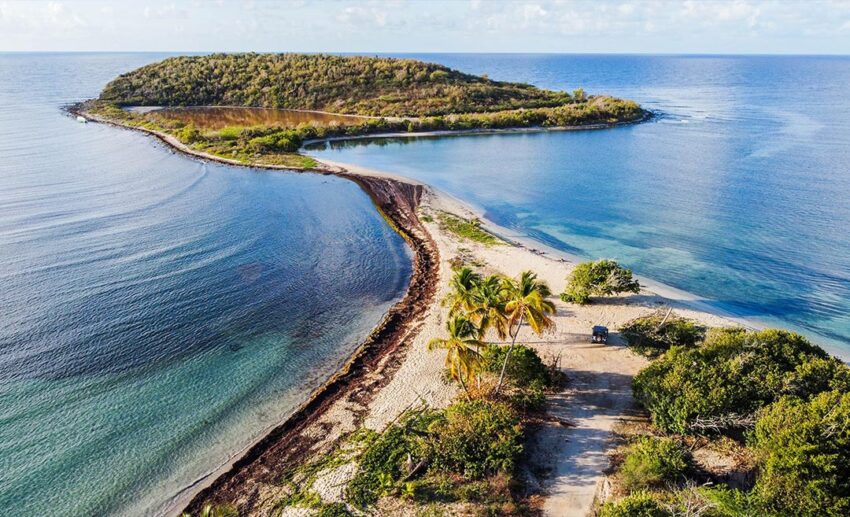 Mosquito Bay draws the crowd at night, while Vieques Island's daytime visitors favour Sun Bay's tranquil charm and pale sands. Sun Bay is the sole public beach on the island, offering essential amenities like lifeguards, restrooms, and food stalls on its two-mile stretch. Esperanza, with its eateries and bars, is conveniently close by. Unlike bustling San Juan beaches, Sun Bay offers seclusion and ample space, occasionally visited by wild horses.
Families love it for its calm waters, but it's not a snorkeler's paradise due to limited marine life. Sun Bay is open around the clock, with facilities operating seasonally and a USD4 parking fee.
Culebra Island (Isla Culebra)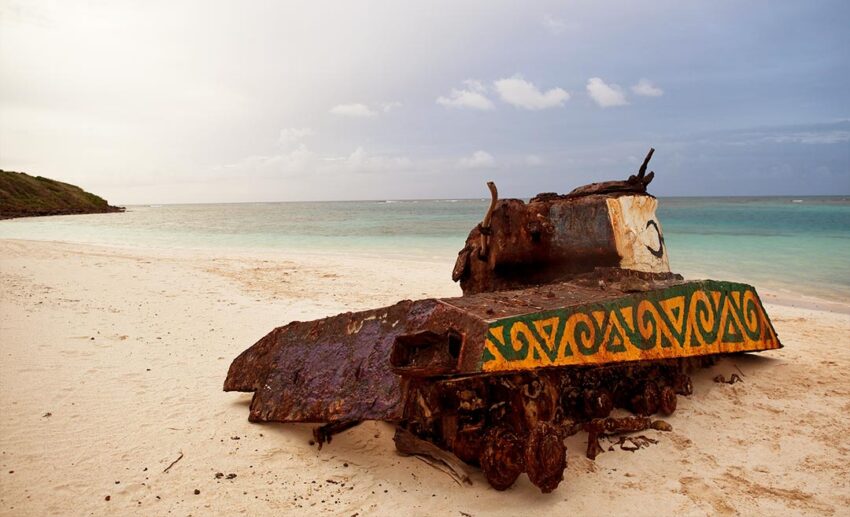 Culebra, often linked with Vieques, boasts unique charm. This serene island, 17 miles east of Puerto Rico, welcomes eco-tourism with expat-operated businesses. It hosts 23 offshore islands and exceptional coral reefs, spanning miles by three miles. Playa Flamenco, a horseshoe-shaped gem, is the top beach.
Crystal-clear waters invite swimmers and divers, while palm-lined, white sands complete the picture. The Isla de Culebra National Wildlife Refuge encompasses the entire coast and over 20 offshore cays, constituting more than a third of Culebra's preserved natural beauty, including Cayo Luis Peña with its rugged terrain and hiking trails.
Isla Verde
Isla Verde is an ideal destination for all-inclusive vacationers seeking a convenient beach getaway near a major airport. This suburb of San Juan offers calm waters, white-sand beaches, and resorts, though it lacks Puerto Rican culture. Travellers can explore Old San Juan's historic streets or visit El Yunque National Rainforest for a quick break from the beach.
Santurce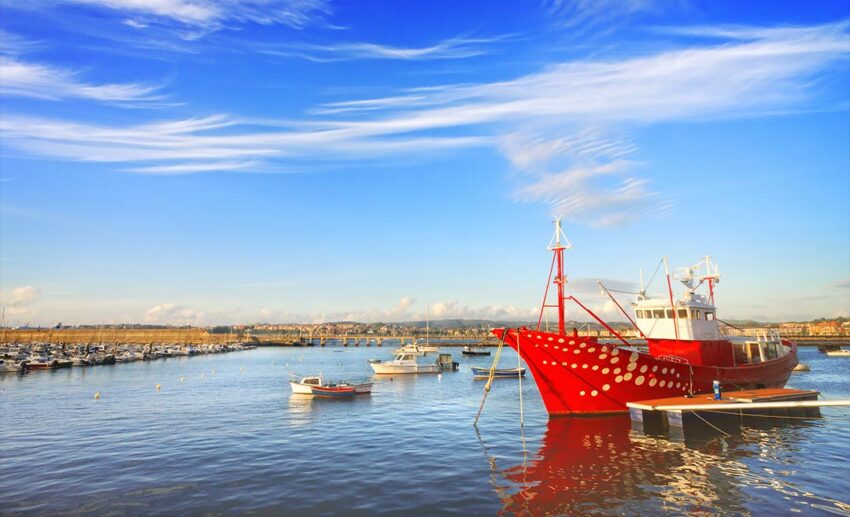 Santurce, near Condado and Old San Juan, thrives as an arts and culture haven with galleries, murals, and local shops. Dining options range from upscale restaurants to food parks like Lote 23. La Placita de Santurce offers tradition, live music, and local cuisine. By day, farmers sell fresh produce, while weekend nights bring block-style celebrations.
La Parguera
La Parguera in Lajas, a 2.5-hour journey from San Juan, boasts a charming village on Puerto Rico's southwest side. Explore local cuisine and enjoy authentic Puerto Rican cocktails along the picturesque Malecón waterfront.
Adventure seekers can snorkel in the bioluminescent bay, scuba dive, hike, bike, or go birdwatching. Charter a boat to explore tiny mangrove islands like Caracoles, Mata la Gata, or Cayo Enrique, and you might spot dolphins or manatees during your stay.