Keep cool in the Caribbean. Picture this: You're basking in the sun on a pristine beach, cocktail in hand, with the company of your best gal pals. Whether organising a bachelorette party or a girlfriend's getaway, Barbados offers the perfect setting for bonding with your friends.
It's time to take the holiday out of the group chat because a group holiday to Barbados will be about relaxing on the beach, exploring historical sites, partying at night, and indulging in mouth-watering Bajan delicacies.
If you need more convincing, here are some reasons Barbados is perfect for the ultimate girls' trip.
1. Cruise in luxury
Cruising is fun, especially if you share the experience with your favourite people. On board a luxury catamaran cruise in Barbados, you and your friends can take advantage of the opportunity to admire the stunning views from the sea, play in the waters, and indulge in refreshing cocktails!
Aside from exploring pristine beaches, you can snorkel with marine life on your catamaran cruise as it takes you to incredible snorkelling spots with shipwrecks and shallow reefs. Barbados is home to diverse marine life, from moray eels to stingrays, octopuses, seahorses, and more.
Compared to vast ocean liners, where you must adhere to strict schedules, a catamaran cruise offers a sense of freedom, allowing you and your friends to enjoy a more private and luxurious way to explore the stunning waters of Barbados.
2. Barbados has a lot of beaches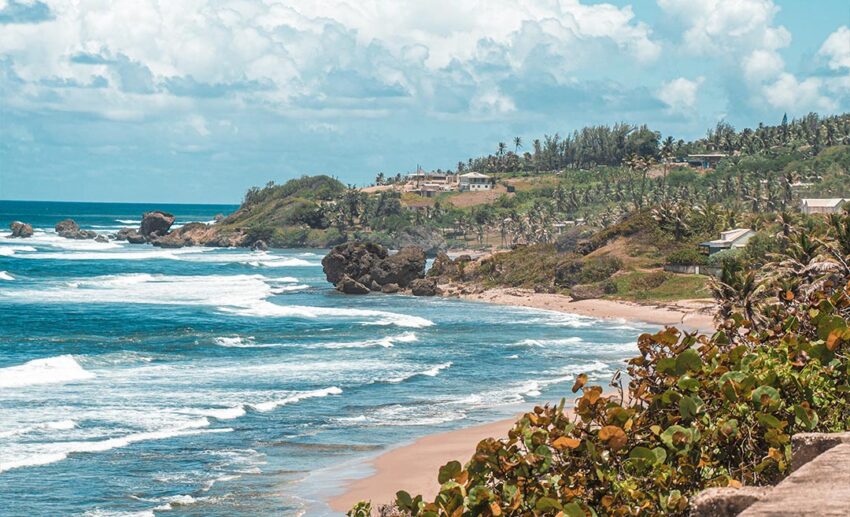 The stunning beaches are the biggest draw of Barbados. It's famous for its powdery white sand beaches with turquoise blue waters, so you can expect to spend most of your days lounging at the beach.
While Carlisle Beach in Bridgetown is the most popular, you'll find quieter options on the northwest coast. Gibbs Beach offers the perfect spot for relaxation. It has lush pine trees along its coast, offering a respite from the sun with plenty of shady areas to relax and bond over cocktails.
On the island's west coast, you'll find the idyllic Paynes Bay, boasting a large expanse of sand, offering plenty of spaces to work on your tan. Its calm waters make it a perfect spot for swimming and kayaking.
3. There are plenty of amazing places to stay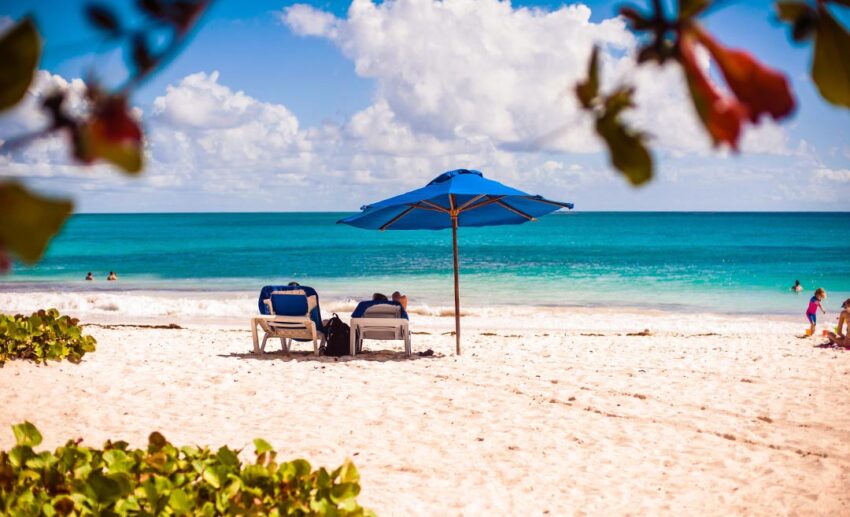 Barbados has plenty of excellent places for your friends to stay, including luxury villas with excellent accommodation facilities, luxurious amenities, and plenty of space to accommodate everyone in the group.
Some villas provide a full complement of staff to cater to your whim, allowing for an even more relaxing holiday, so you won't have to worry about laundry and housekeeping. You can also book a place with a chef to prepare tasty meals for everyone.
Our favourite picks are the villas with direct access to the beach and include amenities like an infinity pool with a bar, tropical gardens, and a patio with BBQ facilities, where you can bond with friends after a day at the beach. Talk about boujie!
4. Getting there is all part of the experience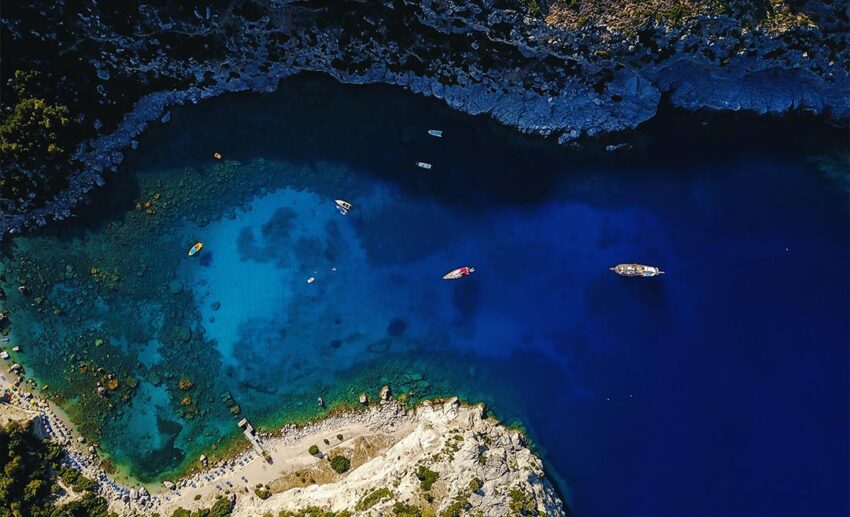 Regardless of where you are, getting to Barbados isn't too hard. And it's totally worth the trek! The island is one of the Caribbean's most popular tourist destinations, so even if you come from far away destinations like Malaysia, there are many ways to get here.
Of course, it'll require a few legs and at least one a long-haul flight, but the long journey from Malaysia to Barbados means you and your friends can bond and have fun (mis)adventures. In addition, there are options for an extended layover, allowing you to see other places along the way.
5. Bajan cuisine is special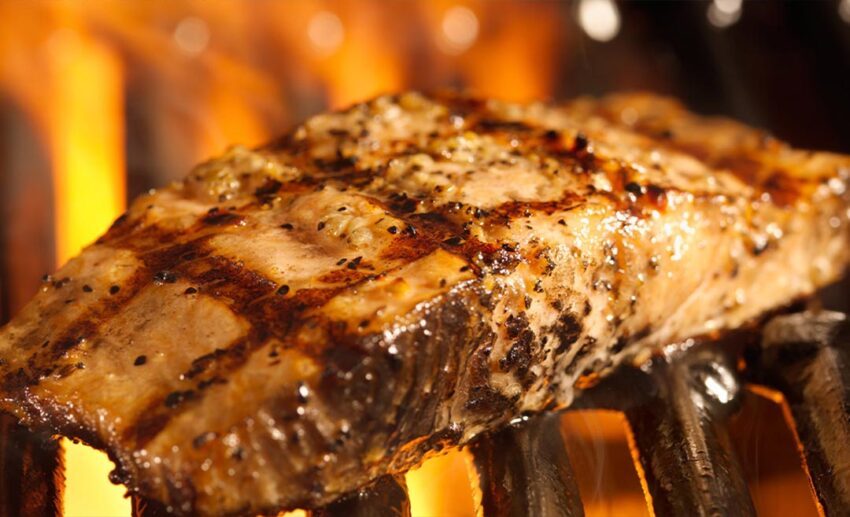 On your holiday to the Caribbean Island, you'll find many excellent restaurants to indulge in mouth-watering Bajan cuisine, including freshly-caught local seafood and fish, sweet plantains, home-grown organic meats, and delightful curries.
Although numerous restaurants in Barbados cater to international tastes, many eateries specialise in local Barbadian and Caribbean foods. And while you can indulge in delicious food with your friends on any day in Barbados, the dining scene is livelier on the weekends.
One of the things you should not miss is the fish fry at Oistins Bay Gardens. Every Friday night, people gather around the legendary market to feast on fish, from mahi-mahi to tuna and flying fish.
6. Barbados has a great night scene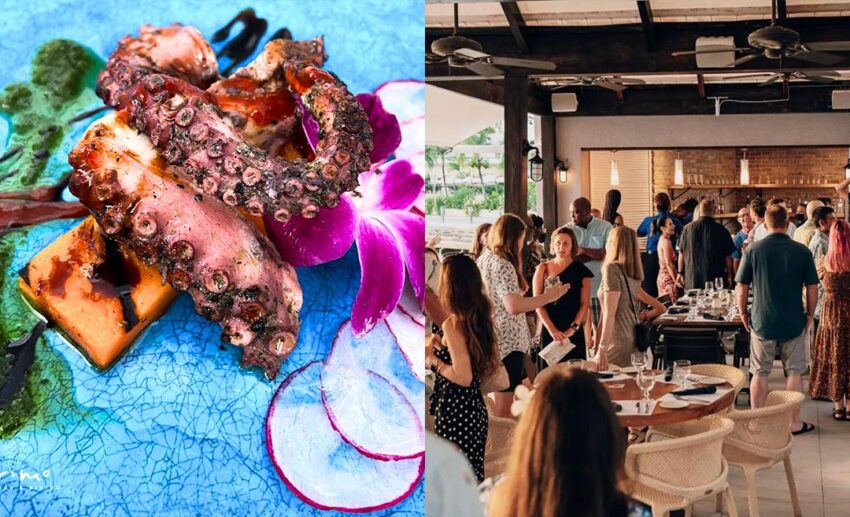 Barbados has numerous entertainment options at night, and that's another reason to choose the island for a holiday with your women friends. Bars and nightclubs come alive at night, luring party animals to socialise and party with like-minded visitors.
Aside from the sophisticated clubs, you will find disco houses, cosy pubs and beach bars, offering the perfect setting to bond with friends over delicious drinks. And if you're lucky, you might even rub shoulders with Hollywood celebrities!
One of the best areas to enjoy Barbados' nightlife is the St Lawrence Gap on the island's south coast. It's a one-kilometre stretch of road running parallel to Dover Beach and home to the island's most famous bars and clubs. The liveliest area is along the western section, where you'll find restaurants and street stalls selling local food.
7. Immerse in the culture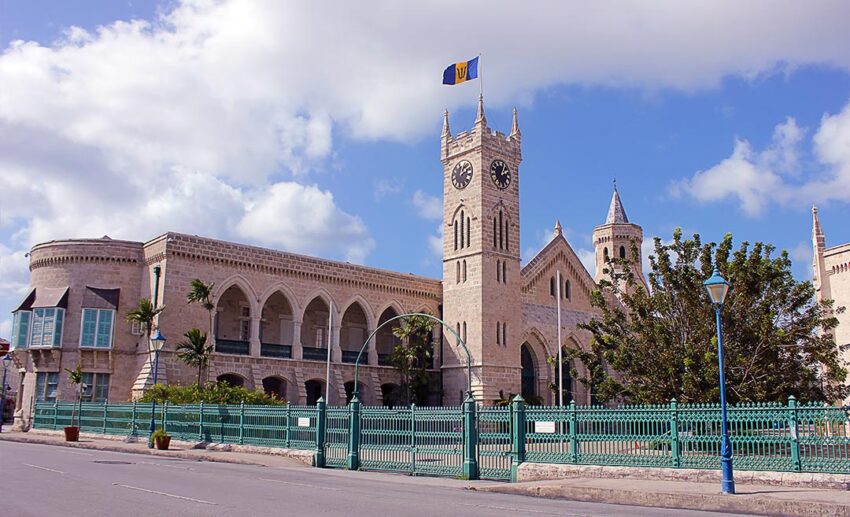 While you'll likely spend most of your time at the beach and partying with friends, do also take the time to enjoy sightseeing when in Barbados. Given the island's rich heritage and history, you will find many fascinating places to explore, including well-preserved historic buildings like the Parliament Buildings in Bridgetown.
Visit the UNESCO-listed Garrison Historic Area here to learn more about the island's history at the Barbados Museum & Historical Society. Explore the Sunbury Plantation Great House, an estate from the 17th century showcasing antique furnishings with a beautifully landscaped garden. There really is plenty to do on this sunny isle!