Travelling is a privilege for most. And thankfully, it's one of those that's fairly easy to work towards. It's okay if you don't have the money for it all right now. There's no limit on when you can visit your dream locations, even if it's 10 years down the line — just be sure to turn those dreams into a reality!
So, naturally, it's perfectly normal to have a bevy of places around the world you'd like to travel to. But if you had to work towards visiting a few, or just want to build a travel bucket list of your own, be sure to add these five stunning locations. Here is a list of countries you should visit, not if, but when you have the budget.
Pro tip: Search for videos for all these places to get a better idea of them. Just make sure to have a steady connection like Spectrum and utilise unlimited data on travel videos. Reach out to this Spectrum Phone Number for more details.
Blue Lagoon, Iceland
The Blue Lagoon remains one of Iceland's most popular attractions, regardless of whether visitors take part in the Golden Circle tour or visit during a layover. There are many health benefits associated with the milky blue waters of the Blue Lagoon, including the ability to relax tired bones and several benefits for the skin.
It's hard to beat a natural spa when it comes to relaxation. Located in Girdavik, Iceland, a remote city where nature and man combine, the mineral-rich mud and 100-degree enriched water at Blue Lagoon make it one of the world's most popular hot springs. So take a dip in a beautiful lake surrounded by rolling hills and occasionally even the Northern Lights, it's sure to be one of the most relaxing and rejuvenating experiences in the world.
Pamukkale, Denizli, Turkiye
Pamukkale is known for its gleaming white mineral terraces and is one of the country's most famous sites along with hot air balloon rides in Cappadocia. In Turkish, Pamukkale translates to 'cotton castle', and tourists will understand why when they visit here.
No one knows how Pamukkale was created, but it has many white pools tucked onto the hillside. You can explore the place from 6am to midnight, so you have plenty of time. But besides the thermal pools, the city is also historically rich, drawing in some 2 million tourists per year, so give the city a chance.
Colosseum, Rome, Italy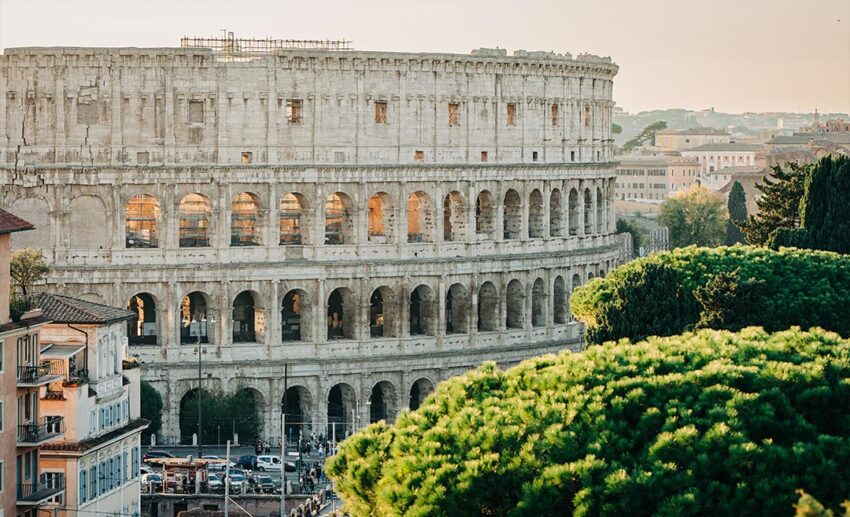 A trip to Rome wouldn't be complete without visiting the Colosseum! In terms of architecture and engineering, the Colosseum is one of the most important sights in the Eternal City. This was a massive Roman stadium where 50,000 people watched gladiatorial fights below.
Originally used to keep animals and prepare for gladiator fights, the underground of the Colosseum remains open to the public. As a result of an earthquake in 1349, the south section of the Colosseum collapsed.
Even after thousands of years and damage, the building is well preserved and it's possible to go inside and experience the feeling of old gladiator battles. Though it has a tragic and horrific history, the place is definitely worth a visit. This is a jewel of ancient Rome.
Navagio Bay, Zakynthos, Greece
While there may be heaps of islands worth hopping around in Greece, on Greek postcards, you'll usually find images of Navagio Bay on the north coast of Zakynthos. Also known as Shipwreck Beach or Smugglers Cove, just metres from the shore lies a half-buried wreck in pearly white sand. Known as the world's most photographed shipwreck, its massive bulkhead draws adventurers in droves.
In addition to having a rusty wreck resting on its shores, Navagio Bay is one of the world's most beautiful beaches. You'll have to come by boat if you want to visit there, but it's well worth the trip. Whether you want to dive into the blue waters or just relax on the white sand beach, this is the place to be in the summer.
Taman Negara, Pahang, Malaysia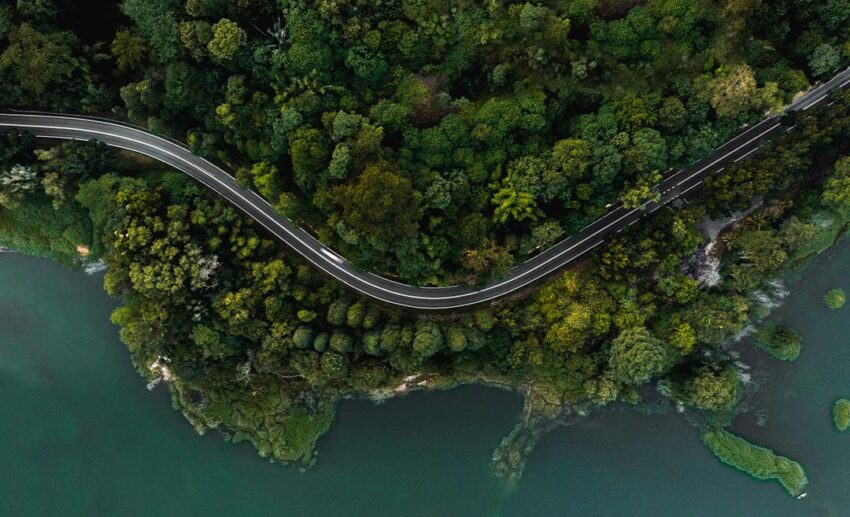 Did you know that our very own Malaysia is one of the most biodiverse places on the planet? So, we definitely couldn't leave Taman Negara off our list! Our national park, situated in the large state of Pahang, needs to be visited at least once — so do add it to your travel bucket list!
Known as the world's oldest rainforest, Taman Negara offers dense foliage and hidden waterfalls. Malaysia's warm-hearted locals extend genuine hospitality, embracing visitors with open arms and sharing their rich traditions and customs. You can stay, camp, study the nature, trek, and much more!
Do you already have a travel bucket list of your own? Please let us know in the comments below. We would love to hear from you!