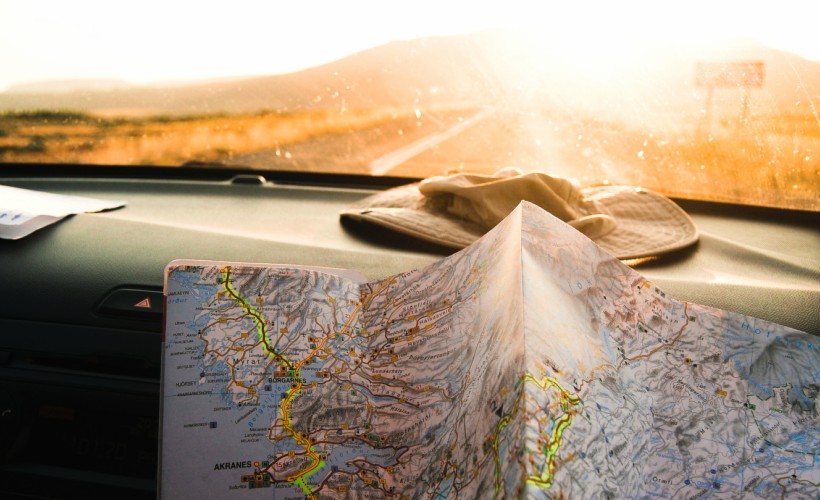 The end of the year's the time we get nostalgic while scrolling through our social media feeds, reminiscing the wonderful memories we've made over the year. It's hard no to, with a deluge of everyone's #BestNine grids constantly popping up. This, for us, is also the best time to get a head start in planning your 2018 travel adventures. Or gaining a little inspiration at least.
But if you've spent all your travelling budget on the latest iPhone X or splurged on holiday season shopping, it's only natural to think travel planning might break the bank. Dear traveller, fret not. We've got you covered! Piping hot with fresh destinations, Forbes recently revealed its best budget travel destinations for 2018 and we are loving it!
We've combed through the list and put forward destinations you simply cannot miss if budget travel is on your mind, or if you are just looking for an exotic escapade. Here's what these destinations offer along with affordable flight tickets, loads of accommodation options and plenty of delicious street food that'll make both you and your wallet smile.
X'ian, China
Once an important terminal on the Silk Road, the ancient Chinese city of X'ian offers a refreshing change from the crowded streets of Beijing and Shanghai. Not only does the city offer some unique architectural sites, such as the Great Mosque and the Big Goose Pagoda, X'ian is home to one of China's most talked about archaeological wonders – the Army of the Terracotta Warriors. Comprising of thousands of life-size statues of soldiers, this army stands guard over the soul of Qin Shi Huang, the first emperor of unified China.
Other fun and relaxed things to do here include a bike ride along the fortified X'ian city walls, hiking your way up to the sacred Taoist peak of Hua Shan or just finding a new favourite nook in the Muslim Quarter to observe the dynamic cultural facets of this unique city.
Amritsar, India
The slightly dusty city of Amritsar has many attractions and sights for the curious traveller. Starting off with the Golden Temple, considered the holiest gurudwara of the Sikh religion, is a serene sanctuary with a gold-gilded roof that houses one of the largest communal dining rooms that feeds nearly 10,000 people daily. At no cost too! Other popular attractions include the Wagah border, where you can witness a mesmerising military parade along the India-Pakistan limit and the Jallianwala Baug that played a monumental role in India's road to independence.
While there is a lot of history to explore in Amritsar, don't forget to fill your bags with some gorgeous cotton fabrics and try some spicy parathas (flatbread) that's both delicious and easy on the pocket.
Koh Lanta, Thailand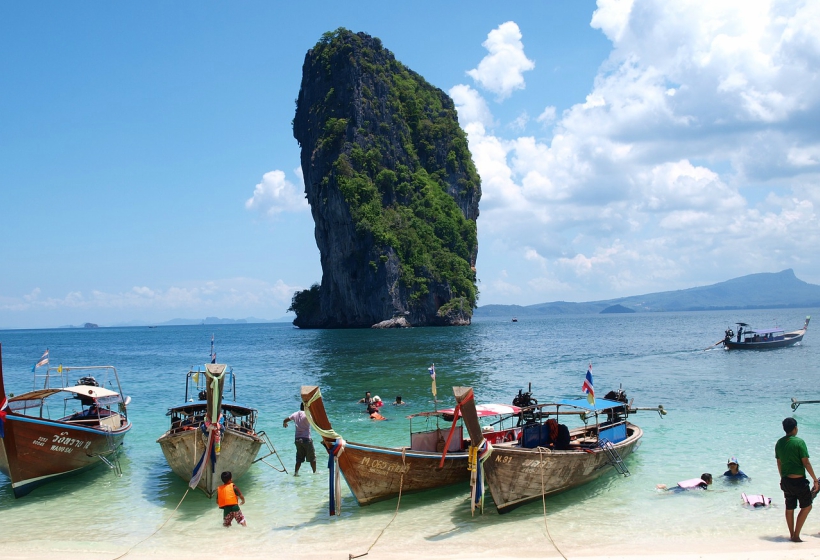 If your idea of an ideal holiday is long walks on pristine white beaches, lazy swims in lagoons of crystalline blue water and exploring a thriving underwater ecosystem, look no further than Koh Lanta. Also known as Koh Lanta Yai, it offers visitors a quieter island holiday, away from the happening parties of its neighbouring Koh Phi Phi islands.
Along with miles of uninterrupted beach and pink corals that make Koh Lanta a popular diving destination in Thailand, this island district is also home to a unique community of sea-gypsies or Chao-Le who live a semi-nomadic lifestyle with much dependency on the sea and shore. A look into their culture is quite worth a trip to this island paradise.
Koh Dach (Silk Island), Cambodia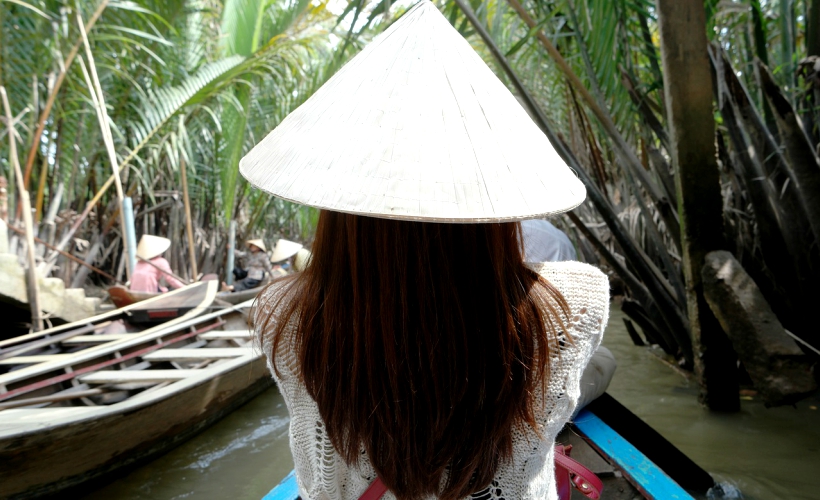 If you happen to be travelling around Cambodia's busy capital city and are looking for an escape from the crowd but are hesitant to shell out more bucks than necessary, Koh Dach is the place to be. Known as Cambodia's Silk Island, Koh Dach is located along the Mekong river, just under an hour away from Phnom Penh and houses a large community of silk weavers. From harvesting crops that support the growth of silkworms to the final weaving process, you can gain insights into the entire process of making ornate silk fabrics in this tiny island province along with witnessing a slice of real Cambodian culture.
Of course, you need a boat ride to get there. So catching a gorgeous sunset on the Mekong river is just an added bonus to your trip to Koh Dach.
Gaziantep, Turkey
This is one for the food lovers! A city that's part of the UNESCO Creative Gastronomy Network, you can expect much more than kebabs in Gaziantep. A walk through the city's lanes will take you to over a hundred cafes and patisseries serving up a great combination of local cheeses, freshly baked bread, exotic jams, crisp salads and the most appetising meze platters. If this is not enough to satisfy your food cravings, Gaziantep is also the pistachio capital of Turkey and produces the world's best pistachio baklava. Are you salivating yet?
Museums, including the famous Zeugma Mosaic Museum, bazaars and scenic stone houses add further appeal to Gaziantep's vibrant city culture.
Morocco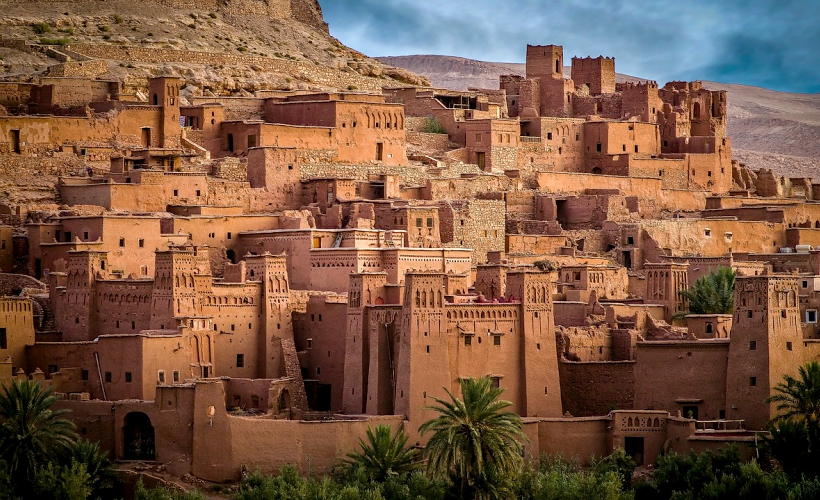 If you are looking to spice up your Instagram account in 2018, we cannot think of a better destination than Morocco. Traversing the Sahara on camelback, exploring rugged coastlines and hidden alleys, experiencing rejuvenating traditional hammams (public baths) and taking in the unforgettable smell of tajines wafting from food stalls are commonplace in everyday Moroccan life. If you are looking for more than just a culture trip, make a note to visit Fez Medina, the only urban city that comes with a no car policy, and the colourful lanes of Marrakech to hunt for those beautiful mosaic Moroccan lamps.
Influenced heavily by languages, traditions and cuisines of Africa, the Middle East and Europe, Morocco represents the perfect amalgamation of East meets West, one that can be observed easily from cafes while you sip on a cup of mint tea.
For more exciting budget destinations to add to your 2018 travel list, click here.