Some of us enjoy nothing more than relaxing by the resort pool while on vacation. Others seek out the most thrilling, action-packed adventures, from bungee jumping to shooting raging rapids on remote rivers, kayaking through craggy limestone caves, or mountain biking along picturesque rice terraces.
Here are some exhilarating, adrenaline-charged action adventures to seek out on your next holiday in Asia.
ATV bush-bashing just outside Kuala Lumpur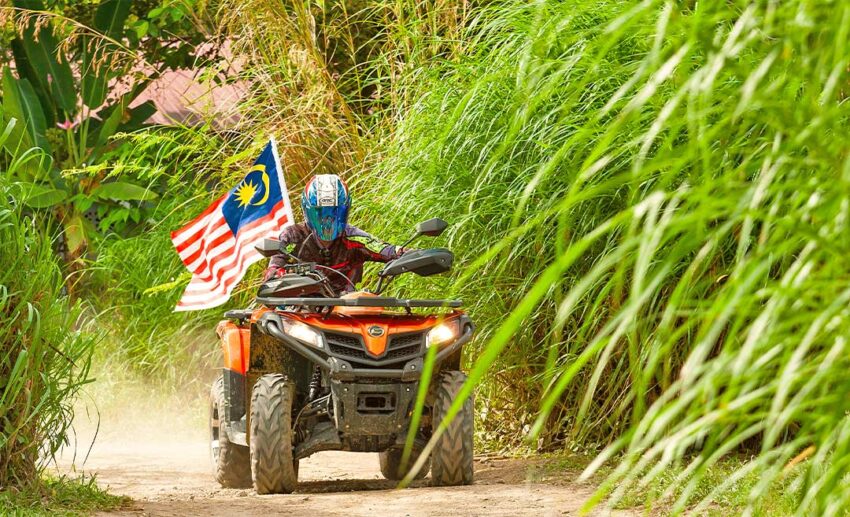 All-terrain vehicles, or quad bikes, offer a thrilling adventure in various parts of Malaysia, such as Gopeng and Tioman Island (at Kampong Paya), but you don't have to travel far to enjoy a bit of bush bashing. Outside Kuala Lumpur, the forest trails around Janda Baik are home to pulsating forest trail adventures.
Black Pearl Adventure operates several action-packed ATV rides along forest trails from its Benus River base in the centre of Janda Baik village. Cool off in the river after the ride of your life.
Monsoon madness in Kuantan
For those who appreciate a little monsoon madness, wind and kite surfing along Balok Beach north of Kuantan are thrilling new adventures. However, this isn't for the faint-hearted, and it's essential to learn the basics before taking the plunge, as monsoon winds must be respected.
Oxbold Extreme Sports Malaysia offers beginner lessons on managing and manoeuvring the parachute-like kite and harness. They also offer standup paddleboarding, windsurfing, and surfing classes.
For non-sporting visitors, the Beserah to Balok coastal strip has a few fishing villages and some resorts with direct access to admire the colourful spectacle of kite and windsurfers enjoying the thrill of the monsoon madness.
Riding the waves in Malaysia and Bali
While Malaysia has many beaches, surfing is only possible in a few locations. While there isn't a surfing culture in the country, anyone wanting to learn to ride the white caps should head to Juara on Tioman Island's eastern coast.
This sandy horseshoe bay is ideal for perfect rideable waves, especially during the monsoon when offshore south-westerlies form waves of a metre or two. The Beach Shack provides the best facilities for surfers, including instructors, boards for hire, rustic accommodation, a restaurant, and a chill-out vibe.
Bali is another great place to learn to surf, with Bali Surf School offering multi-day packages, including lessons and accommodation along the popular Kuta Beach. Indonesia has other remote surfing destinations like Nias, Sumbawa, and Mentawai Islands.
Climbing the Iron Road in Pahang and Sabah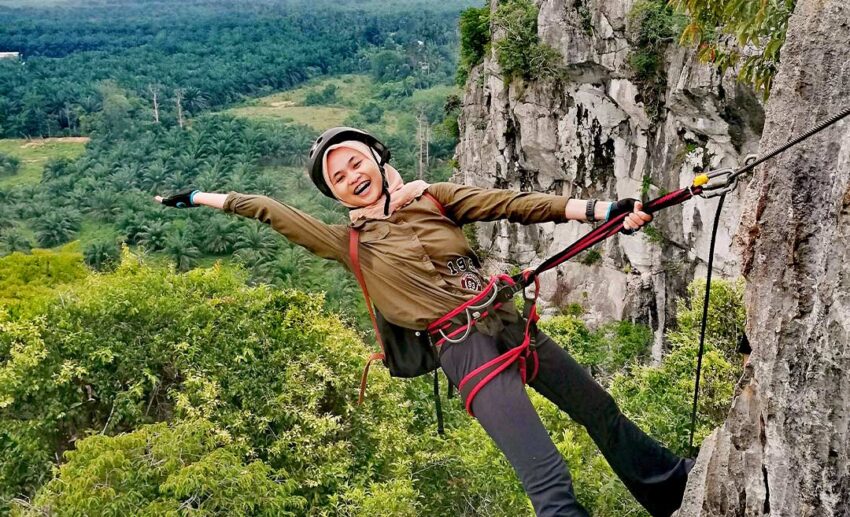 Via ferrata is an Italian expression that means 'iron road' and refers to a series of iron steps ascending a steep cliff face. Via Ferrata Paya Gunung, Pahang is operated by a team of enthusiastic, professional adventurers keen to share their joy of climbing with small groups of like-minded thrill seekers.
Training and equipment are provided for this invigorating adventure, which usually incorporates abseiling and rappelling from the top back to the bottom. A few climbing routes lead to the summit of this limestone outcrop just outside Jerantut, and from here, climbers can admire views over the agricultural landscape.
Climber safety is guaranteed by being strapped on, just in case someone misses their footing. This is Peninsular Malaysia's only via ferrata, but there is another on Mount Kinabalu for those heading to Sabah. This extends from 3,200 m to 3,776 m and is one of the world's highest (at 4,985 m above sea level, the via ferrata on Mount Kenya is the world's highest).
Jacuzzi at sunset in Langkawi
While lazing about in a jacuzzi doesn't sound like an adventure, a cruise with Crystal Yachts in Langkawi includes the opportunity to enjoy a natural sea jacuzzi. During the cruise, a rope net is hung over the side. Guests are invited to jump in for a natural seawater massage as the boat heads off into the sunset.
It all sounds relatively easy, but it's difficult to hold on while holding your beverage of choice, let alone trying to sip it while moving, literally at a rate of knots. A six-hour day cruise (10am to 4pm) and a three-hour sunset cruise (5pm to 8pm) are offered with meals and beverages to accompany the jacuzzi. This is perfect for those who enjoy 'soft' adventure.
Get on your bike anywhere in Asia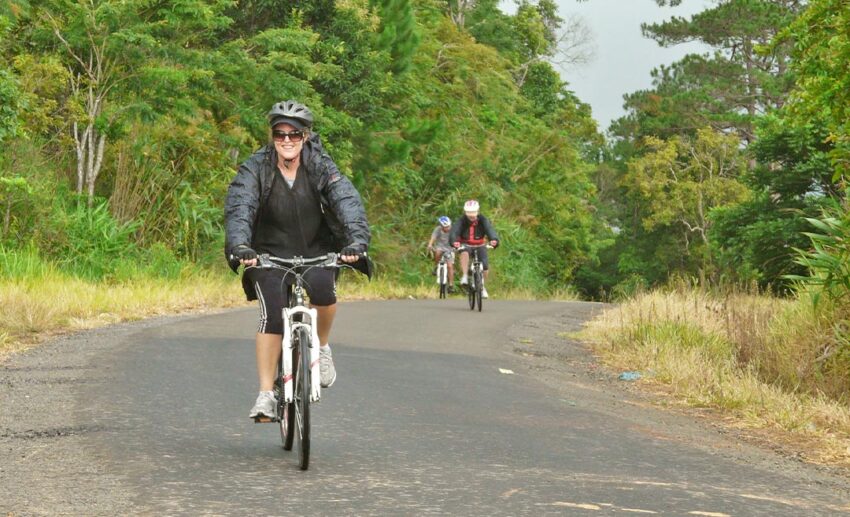 Cycling tours through Asia are familiar –– international adventure companies like World Expeditions and Intrepid Travel operate cycling trips in various parts of the world. These follow a multi-day adventure with some cycling, mini-busing, and adventures in countries like Vietnam, Cambodia, and Sri Lanka.
Other adventure operators are city- or town-specific, with Phat Tire conducting adventures from their Dalat and Hoi An bases in Vietnam. Adventurers can join organised day excursions or work with the company to develop a customised itinerary for small-group touring. For example, they operate a downhill day trip from Dalat in the highlands to Mui Ne on the coast.
Rock climbing in Krabi, Thailand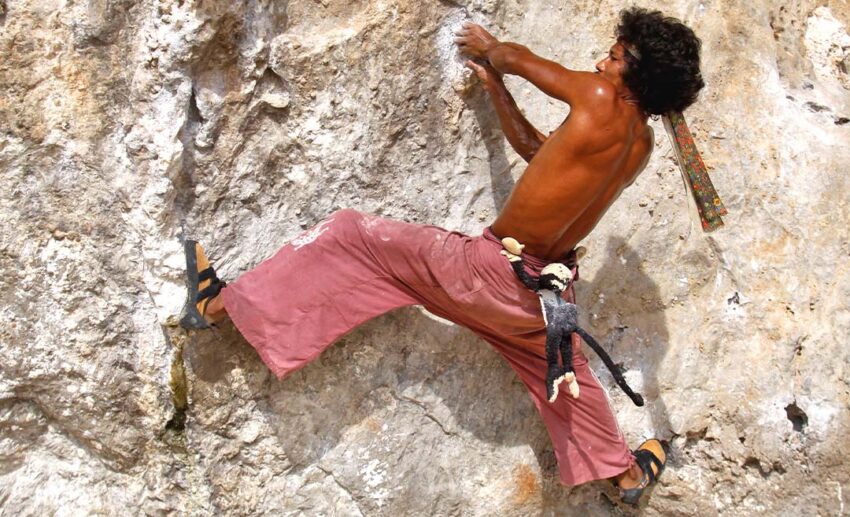 Limestone rock is found in many parts of Asia, and it results in what is known as karst topography. Steep clips, rocky crags, rounded mountains, caves, and sharp pinnacles are common with the hills surrounding places like Ipoh, typical of limestone formations.
In coastal Thailand, Krabi has become the region's epicentre for rock climbers, from beginners to the experienced. Krabi Rock Climbing has several established 'courses' up the Railay Beach cliff face. Professional trainers conduct classes, and all equipment is provided.
Standup paddleboarding in Port Dickson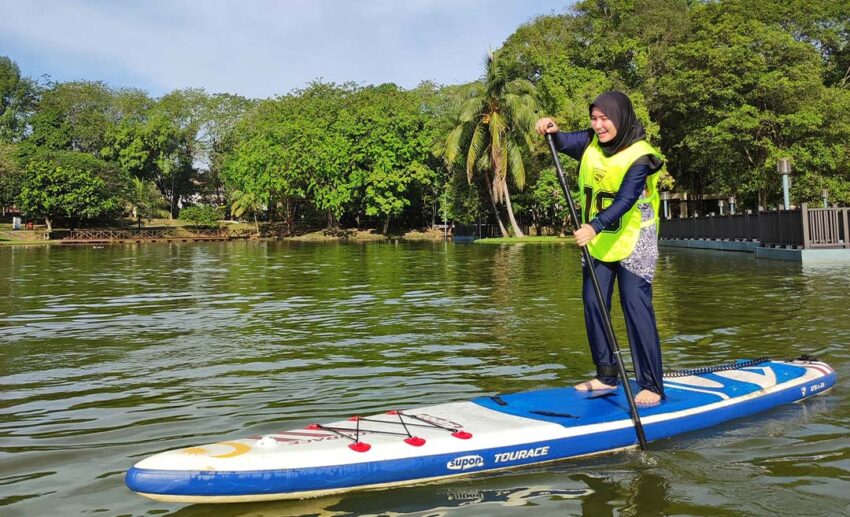 Standup paddleboarding is making its presence felt on Asia's lakes and coastlines. Supon Water Sports conducts classes or excursions on most weekends in and around Kuala Lumpur at Lake Widiri, just one hour north of Kuala Lumpur or Port Dickson.
They teach those new to the sport or lead groups practising their newfound skills. This fun activity is as safe as it is affordable, and boards and life jackets can be rented for those without equipment.
Going down into the deep throughout Southeast Asia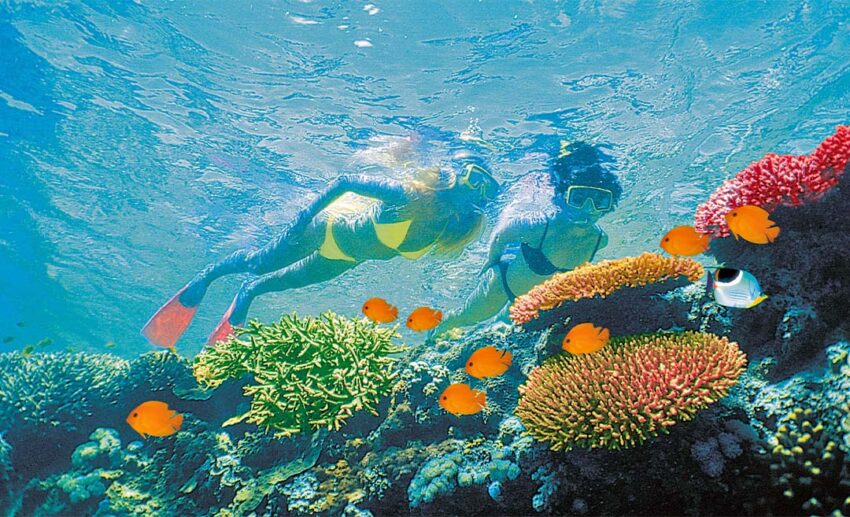 Asia has numerous leading dive sites, and learning to dive is cheaper here than in most other parts of the world. For example, Ban's Diving Resort on Thailand's Koh Tao accredits more PADI divers than anywhere else in the world. Diving with whale sharks is the main attraction in other places, like Derawan in Kalimantan, to the south of Tawau.
In Malaysia, Tioman Island is the place to dive, snorkel, or just relax in one of just a few villages around the island. Most have dive operators that teach novice divers or conduct dives to numerous sites for experienced divers.
Go Deeper Tioman, north of Kampung Tekek, operates a dive centre with unique but comfortable accommodations in concrete tube rooms. Beginners can snorkel or take an introductory dive, while experienced divers can participate in a variety of dives.
White water rafting down Asia's rivers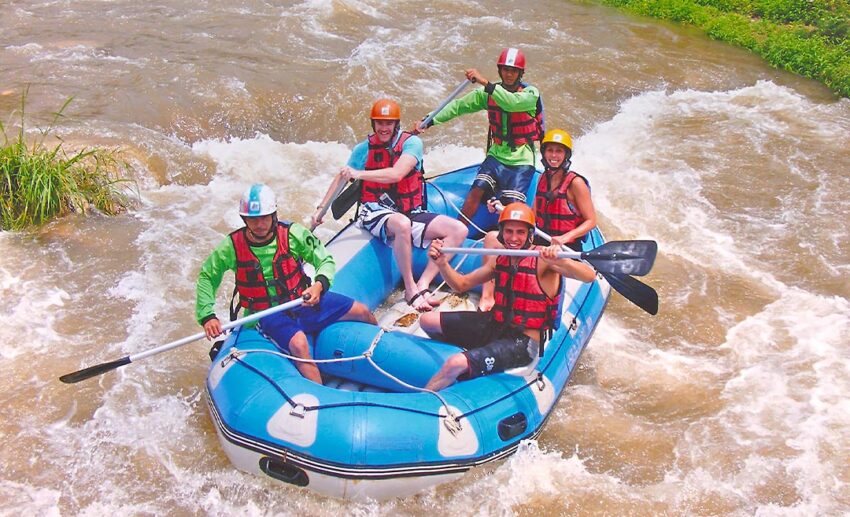 It doesn't come much hotter than whitewater rafting down some of the region's wild rivers. Head to Bali, Thailand, Nepal, or Sabah's Padas River for all the action. The river is hot by name and hot by nature, and while the colour looks more like teh tarik, don't worry too much as you won't be drinking it unless the raft capsizes.
Depending on the water level, rafting is like riding a rollercoaster. Travel with Amazing Borneo Tours, where journeying to the river departure point is half the fun as rafters have to catch the rickety railway from Beaufort to Tenom and alight in the middle of the jungle. After rafting, adventurers rejoin the train on its return journey.
*Images courtesy of author unless specified otherwise.