Whether you're a seasoned traveller or a newbie explorer, we can all agree that travelling light can significantly enhance the joy of the journey; and alleviate the stress! But why not take it a step further and make your travel eco-friendly too? It's time to pack your bags with some excellent sustainable and lightweight travel companions that not only reduce your carbon footprint, but also make your trip smoother and more enjoyable. Let's dive in!
Easy eco-chic travel with Tumi
When it comes to travel bags that seamlessly blend style, functionality, and durability, Tumi is a name that stands out. Among their impressive lineup, the Tegra-Lite collection has become a symbol of luxury travel gear that goes beyond the ordinary.
These suitcases are composed of Tegris, a polypropylene thermoplastic composite material that is both extremely durable and surprisingly lightweight. NFL protective armour and NASCAR race vehicle parts both employ Tegra. This implies that even if they are handled roughly or experience unexpected bumps while travelling, your possessions will be safe. The best part? It's composed of recycled materials!
Recycle old garments into #OOTD 'fits with _/\/\/\ake O
GINLEE Studio's newest design-led circular initiative, _/\/\/\ake O, aims to inspire customers to minimise waste through the upcycling of unwanted fabrics into one-of-a-kind new goods. So, the next time you're in Singapore and eager to turn old t-shirts into a Tee Bag for daily use can get products from Tee-tO-Bag. The bag handles are 3D-printed, making them simpler to put together and take apart to assure circularity.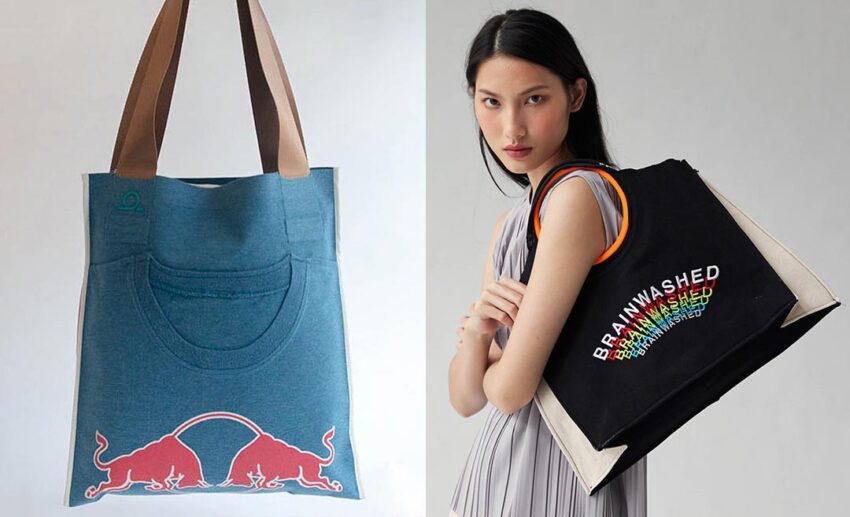 They go by the cute names Onetee and twOtee, and come in two sizes and forms. The experience costs SGD88 (roughly RM305) and SGD128 (roughly RM443) respectively. Customers may provide their own clean t-shirts, but all other supplies and instructions will be given.
Sustainable fashionable travel with Batik Boutique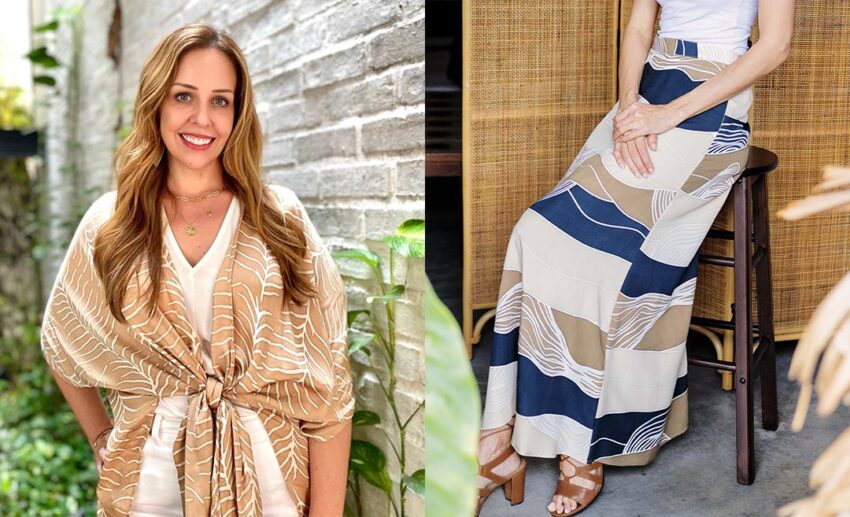 Infusing traditional Malaysian batik techniques with a modern twist, Batik Boutique is at the forefront of environmentally conscious sustainable fashion. The dresses, tops, skirts, slacks, bags, and scarves in the women's collection were all painstakingly made utilising traditional batik techniques and low-impact colours. The range of unique and unusual prints is offered in vivid or pastel hues, making them stylish for your next tropical escape.
"Our vision at Batik Boutique is to be Malaysia's foremost destination for sustainable fashion, providing eco-friendly and trendy apparel for both men and women," said Amy Blair, Founder and CEO of Batik Boutique. "We are proud to combine traditional craftsmanship with contemporary designs, making a positive impact, both environmentally and economically by breaking the poverty cycle, while providing unique fashion choices."
Do good for your skin and some furry friends with Sigi Skin
Sigi Skin, a vegan superfood-infused skincare brand, has released a limited edition packaging of their Idyllic Fields Daytime Moisturiser in Malaysia. A joyful design created with brand founder Xenia Wong's beloved childhood pet, Dino, in mind, Sigi Skin will contribute 5% of the sales of Idyllic Fields to the neighbourhood non-profit animal shelter through a partnership with PAWS Malaysia.
Idyllic Fields is a superb waterless midday moisturiser created especially to address common skin issues. This extraordinary combination provides efficient results for a variety of skin issues, including dryness, irritation, and weakened skin barrier functions. It aims to restore the microbiota on the skin and offers immediate hydration since it has a high concentration of oatmeal extracts in its formulation.