Are you ready for an adventure of a lifetime, filled with stunning locations, world-class hospitality, and top-of-the-line audio experiences? If the answer is a resounding yes, then you're in for a treat as two renowned brands, Jabra and Club Med, have recently joined forces to offer an exciting opportunity that promises to make your next vacation an unforgettable one.
Introducing the 'Jom CUTI! Lucky Draw', a collaboration that combines the best of travel and technology for a truly extraordinary experience. This unique promotion offers participants the chance to win an all-inclusive Club Med holiday for two, complete with Jabra's cutting-edge audio products to enhance their travel experience.
The 'Jom CUTI! Lucky Draw'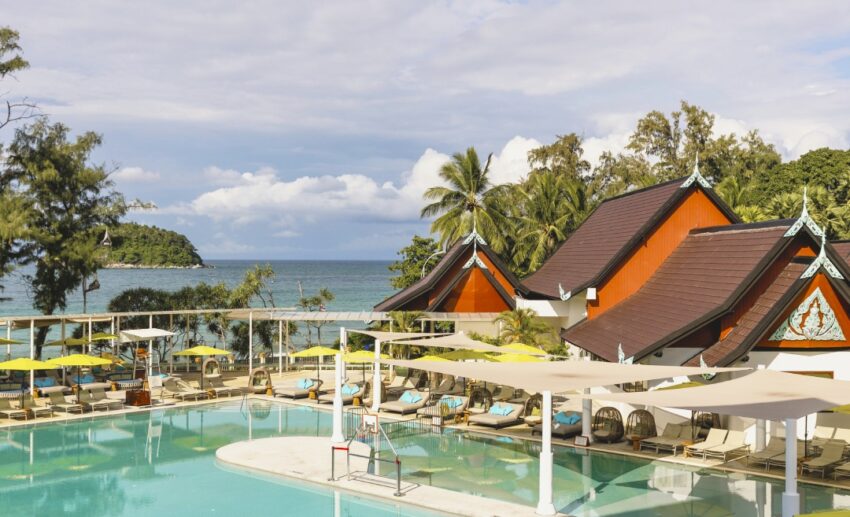 The ultimate prize, which is worth up to RM5,600, consists of a 4-day, 3-night stay for two individuals. The grand prize winner will get the opportunity to relax in the Superior Room at Club Med Phuket in Thailand. This will be an amazing way to visit the breathtaking island of Phuket, which is renowned for its vibrant culture, gorgeous beaches, and kind people.
The second prize is a 3-day, 2-night stay for two adults in a Superior Room at Club Med Cherating in Malaysia for one lucky winner. Worth RM3,000, winners may expect to relax and rejuvenate on the tranquil beaches of the South China Sea.
The third prize in the contest is an Apple Watch SE, which is worth up to RM1,199 per unit. With its cutting-edge features and health-tracking abilities, the Apple Watch SE blends in perfectly with daily life to improve productivity and general well-being.
Not to mention, ten fortunate winners will get a chance to win consolation prizes; winners will receive a useful Touch 'n Go RM88 Reload Pin.
How to join
Participants can select and buy any of the following models from the Jabra Elite Series: Elite 4 (RM529); Elite 5 (RM699); Elite 7 Active (RM899); Elite 7 Pro (RM999); Elite 8 Active (RM1,049); Elite 10 (RM1,299)
After making a purchase, participants scan the provided QR code and fill in necessary details, and attach the purchase receipt upon submission. This expedited procedure guarantees contest participation, putting competitors closer to the possibility of being one of the fortunate winners.
This contest, which runs for two months from 1 November to 31 December 2023, offers a lovely reward for all contestants in 2024. It is important to remember that players have a higher possibility of winning priceless prizes and amazing trips the more of these incredible earphones they obtain.
Stay informed about the contest updates by connecting with Jabra on Instagram, Facebook, and TikTok.
Terms & conditions:
Travel by 31 December 2024; no further extension applies.
Voucher is not valid during high occupancy dates as per Club Med's calendar.
Voucher excludes land transfers, ferries, flights, and spa/boutique purchases.
Club Med only accepts bookings made 30 days before departure.
Room confirmation is subject to availability at Club Med's discretion, blackout dates may apply.
Voucher is non-transferable, non-refundable, not for sale, cannot be exchanged for cash and cannot be used with other promotions or discounts.
This voucher and the winner's identification must be presented for verification when claiming your prize.
Amendment or cancellation is subject to Club Med's standard terms and conditions.
Club Med's regular Terms and Conditions apply. For a full list of terms and conditions, please refer to their website.
So, if you've been dreaming of a vacation that combines the best of travel and technology, make sure to participate in this exciting lucky draw. Who knows? You could be the next lucky winner to escape to a Club Med paradise while enjoying the finest audio experiences with Jabra.