I love Phuket. Like, really love Phuket. So much so that when Malaysia's and Thailand's borders reopened and Thailand's Travel Pass got scrapped, I went twice in the same month.
While, yes, most other people will choose Bali as their favourite island spot close(ish) to Malaysia, for me, Phuket comes up tops. Besides being much closer — it's only a 1.5-hour plane ride away — there's just so much to love about it. Here are just six of those many, many, many reasons.
1. Curries
Be it Japanese, Indian, Sri Lankan, or Thai, if there's one thing I do love eating, it's a good curry. And in Thailand, I'm super partial to their yellow curries (also called panaeng curry). Another curry I'm particularly in love with is Thailand's Kaeng Pu Bai Cha Phlu (crab noodles) that come pre-peeled in a heaping serving within a hot, mildly spicy, coconut-y broth imbued with turmeric. My two recommendations on the island for this dish are Mom Tri's in Kata and Raya Restaurant (of Michelin acclaim) in Phuket town.
2. Culture
Literally night and day. On the one hand, Phuket has a plethora of cultural sights and sounds to take in — such as temples and monuments. But come nightfall, if you head into the underbelly of Bangla Road, you'll be entering a whole different world. Hedonistic, to say the least, working your way down the street is quite the experience.
3. Coastline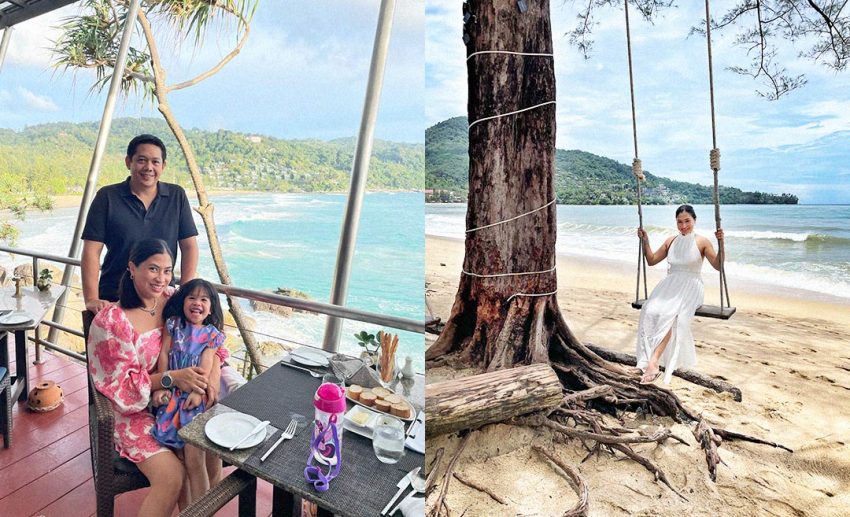 What's an island escape without hitting the beach? Well, Phuket has an abundance of them! My personal favourite beach in Phuket for swimming in and whiling the hours away in the sun is Kamala. But other beaches like Karon and Surin are lovely. The private stretch that Mom Tri's overlooks is quite a beautiful sight to behold too.
4. Cocktails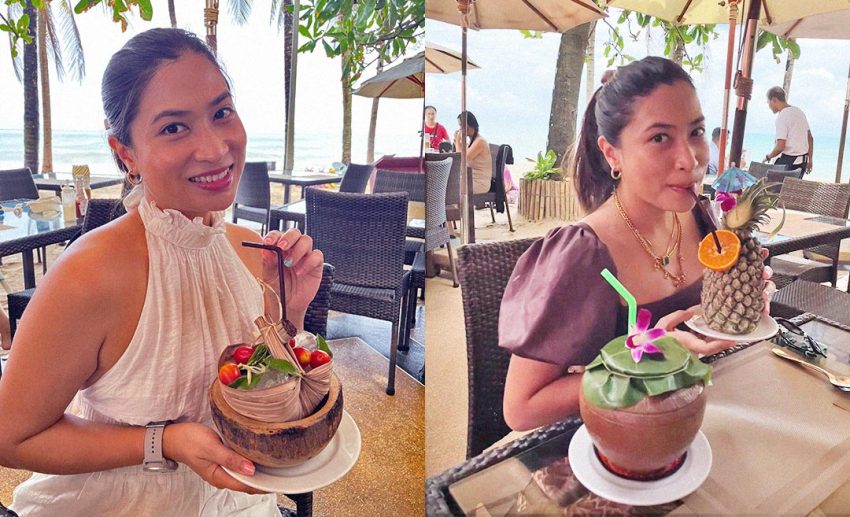 Another day, another drink. Cocktails and boozy drinks, in general, are reasonably priced in Phuket — even if you're at a high-end bar or restaurant. The locals also get incredibly creative with their cocktails, serving up the likes of this tom kha beverage that features a flavour profile similar to that of the delicious, creamy and herby soup.
5. Cuddles
Nothing beats quality time with your favourite human beings. Whether with your kids, family, or friends, hanging out by the pool or the beach is the perfect opportunity for cuddles.
6. Cool things to do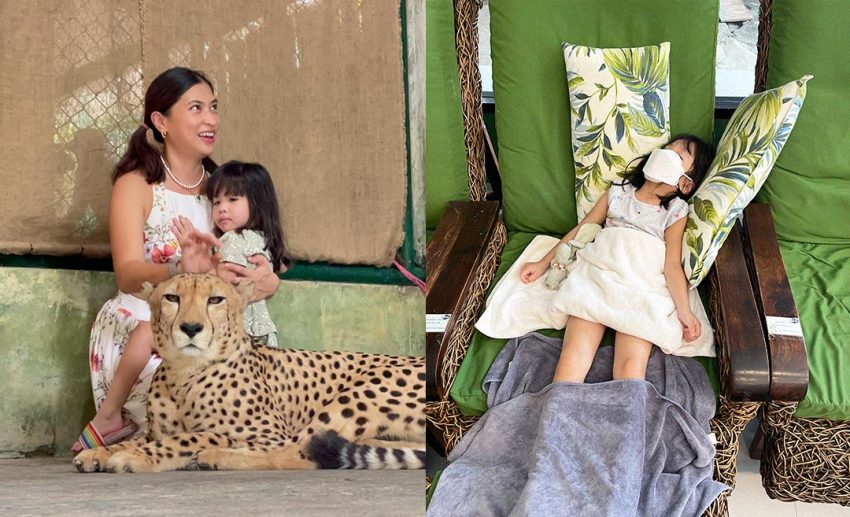 I reckon that Phuket's biggest sell is that it has something for everyone. Even more so than Bali. No, really. Think about it, while both islands may have something in store for the adventurer, the digital nomad, the family travellers, the group vacationers, and the solo wanderers, only Phuket has something for those looking to be extra naughty. Think Bangla Road; if it suits you, all those cannabis dispensaries are mushrooming like wildfire.
But anyway, there are just heaps of cool things to do on the island — from cruelty-free animal experiences to indulgent activities such as getting a massage (and passing out like my little one) every day. There's also heaps of shopping to be done (and it's more wallet-friendly than Bali). The island is just a total win.
*All images by Tengku Zai.