We're halfway through May, but there are still plenty of exciting events to look forward to this month. From sports to music, culture to food, there's something for everyone to enjoy. So, grab your calendar, and start filling it up with these!
Desaru Coast's Gourmet Series
The popular Desaru Coast restaurant is bringing back its Gourmet Series — A Malaysian Journey dinner series. Three of Malaysia's best chefs, all of whom were featured in the inaugural MICHELIN Guide Kuala Lumpur and Penang, will headline this year's Desaru Coast Gourmet Series.
Chef Johnson Wong of gn Penang and Communal Table by gn, both of which received Bib Gourmands this year, will kick off Series I. Chef Wong will be at Sea.Fire.Salt. Anantara Desaru Coast Resort & Villas from 26 to 28 May, presenting two intimate dinner seatings on 26 and 27 May, as well as a brunch offering on 28 May.
Guests of Desaru Coast can partake in this gastronomic adventure by selecting from two distinct package options, each costing RM450 nett per person for either a dinner or brunch session, with wine pairings costing an additional RM200. Click here to learn more.
Airline discounts galore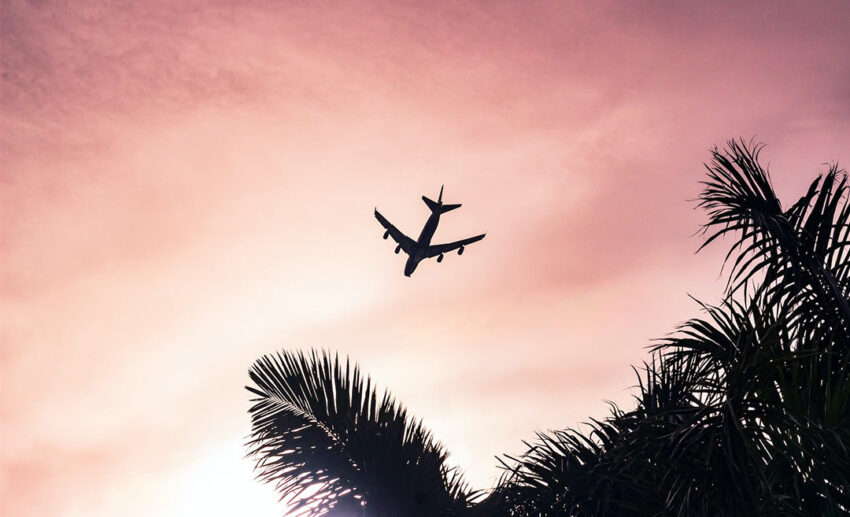 Malaysia Aviation Group (MAG) airlines — Malaysia Airlines, Firefly, and MASwings — are offering discounts of up to 40% on domestic and selected international destinations from now to 28 May 2023 for immediate travel up until 30 November 2023. Malaysia Airlines' Economy Lite fares start at RM99 all-in one-way within Peninsular Malaysia, RM119 to Sarawak, and RM179 to Sabah. Meanwhile, Business Class fares start at RM429 all-in for travel within Peninsular Malaysia, RM799 for travel to Sarawak, and RM899 for travel to Sabah.
A W Kuala Lumpur X W Bangkok Crossover
The last weekend of May will prove to be an exciting one for W Kuala Lumpur as team members from W Bangkok drop by for more than just a visit. They're taking over for the weekend! Get a taste of Bangkok with these nights of fun and hedonism.
26th May 2023 from 8 PM to 11PM
The Bar at House on Sathorn at Woobar
Pakorn Jatinai (Golf), Head Mixologist of The Bar on House of Sathorn, will collaborate with W Kuala Lumpur's Liquid Manager Avai Manogaran to showcase his signature drinks at Woobar. Each Signature Cocktail costs RM40, while six will cost RM200.
The Social Table: Paii x Flock
Bangkok native and seasoned Executive Chef Joe Weeraket is dedicated to creating memorable meals for visitors from all over the world and locals alike. With the help of Flock's Sous Chef Suhaimi Md Tasir, he will create a one-of-a-kind menu for this year's 'The Social Table'.
27th May 2023 from 12.30PM to 3.30PM
Beats by the Pool takeover feat Bangkok Invaders & local supports
Joining forces with the legendary Bangkok Invaders and other local acts, be prepared to turn up the heat at WET Deck's newest and hottest music extravaganza. Expect a lively and energising environment with a selection of DJs and musicians.
Entrance fee is RM288 per person, inclusive of mocktails, soft drinks, and selected juices. Meanwhile, those who imbibe can expect to for out RM456 per person, inclusive of cocktails, house pouring wine, and beer.
Shangri-La Kuala Lumpur's Dragon Boat Festival rice dumplings
In honour of the upcoming Dragon Boat Festival (happening from now to 22 June 2023), Shangri-La Kuala Lumpur is offering a special selection of delicious rice dumplings. Carefully prepared by the Shang Palace culinary expert, lead by Chef Terence Foong, these dumplings offer a fresh take on traditional sweet and savoury rice dumplings.
The special and indulgent rice dumpling come in six flavours, making it a great treat for a family or solitary indulgence. Choose from Pad Kra Pao Mou Flavoured Dumpling, Yunnan Mushroom Dumpling, Sweetened Purple Rice with Vanilla Custard Dumpling, White Lotus and Truffle Honey Dumpling, Fujian Dumpling and XO Sauce, Foie Gras, and Roasted Chicken Dumpling.
Place an order here. Save 10% on your first buy at Shangri-La Boutique with coupon code "SLC10DBF."
A Moomazing culinary fest
Prepare to embark on a culinary journey as NMooMoo, a local food delivery service, celebrates its second birthday in style with the Moomazing Food Festival. The festival will take place at Carpark B at Stadium Bukit Jalil from 26 to 28 May 2023 between 12pm to 10pm on Friday, and 10am to 10pm on Saturday and Sunday.
Festival tickets can be purchased on-site on the day of the festival, as well as in advance through the NMooMoo app. For RM10 per ticket, which includes free admission for people over 55 and for children under 12 years old, attendees receive food vouchers that may be redeemed throughout the event.