Chinese New Year (CNY) celebrations are still ongoing as people continue with their reunion feasts and gatherings. The feasting and festivities clearly aren't over yet, so enjoy more seasonal food and drink while you still can — you'll most definitely regret not getting your fill later!
In addition to the usual time-honoured traditions of certain foods and treats associated with luck enjoyed during this festive season, here are some CNY-inspired meals and drinks you must try as you enter this hoppin' good year of the rabbit.
Shaken, not stirred
To welcome the new year with a bang, Zus Coffee has introduced a brand-new line of ice-shaken, bubbling beverages. The two new Iced Shaken trademark cocktails are made to be the series' flagship drinks, and they are sure to please caffeine fans.
Iced Shaken Double Espresso
Inspired by the Italian shakerato, which consists of an espresso shot, ice, and sugar syrup shaken in a cocktail shaker, the iced shaken series is a novel approach to making a variety of different beverages. Fresh espresso beans, Vanilla Syrup, and Caramel Syrup, are hand-shaken to perfection make this a delectable espresso cooler with added milk on top.
Shaken Orange Osmanthus Espresso
The Shaken Orange Osmanthus Espresso is a refreshing iced espresso drink with the sweet and zesty flavours of fresh oranges and floral notes of osmanthus. This signature drink is a delicious and festive way to spend the Lunar New Year if you prefer a tangy edge.
See you at CU
Chef Dato' Fazley has created a variety of delectable meals exclusive to CU Mart by masterfully combining our favourite Malaysian delicacies with carefully selected, flavourful elements from South Korea and China. There are five exciting items to try in this festive menu, so take your pick from whatever tickles your fancy.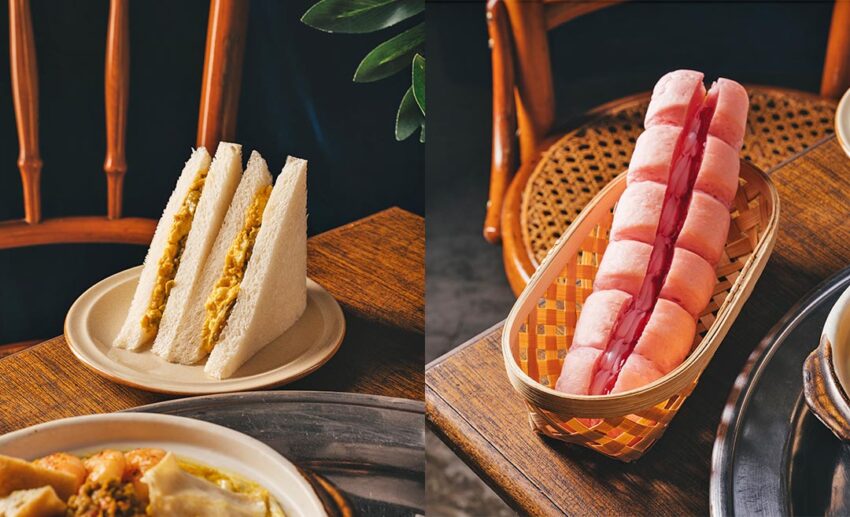 Pulled Beef Lemak Cili Api Egg Mayo Sandwich
Enjoy tender beef cooked in a wonderful mixture of coconut cream, turmeric, and other spices called masak lemak, topped with a cili api egg for extra flavour. Think of it as a spicy twist to the classic egg mayo sarnie.
Bandung Strawberry Bun
This bandung-imbued bun, baked with Japanese flour, is stuffed to the brim with aromatic cream flavoured with the rosy milkiness that is bandung with sweet strawberry jam.
Laksa Negeri Sembilan
A personal favourite of Chef Dato Fazley, these noodles are served in a thick, creamy, and spicy gravy topped with all the usual ingredients. It's a classic that can't be ignored!
Orange Sambal Nasi Lemak Fish Gimbap
A dish with symbolic meaning: the orange stands for luck, the rice for riches, and the sambal as the glue that holds us all together.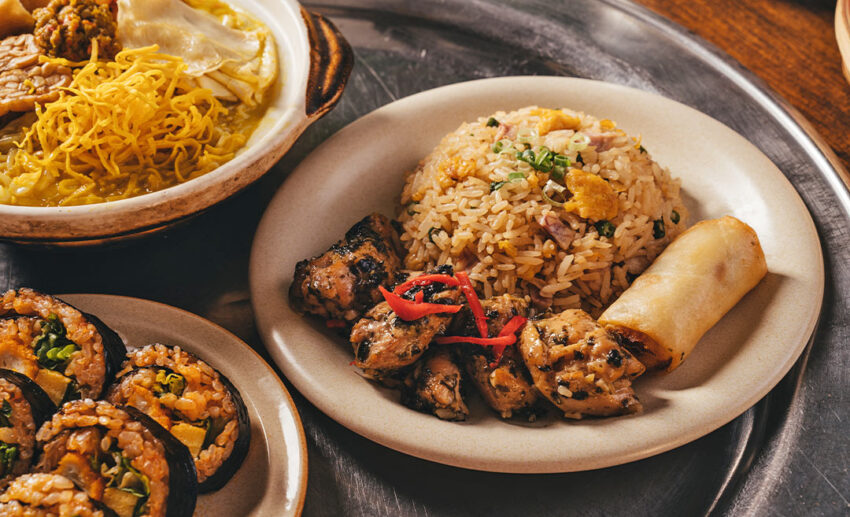 Prosperous Yuan Yang Fried Rice with Sautéed Seaweed Chicken
This Chinese-Malaysian fusion meal is served with seaweed chicken and features a fried spring roll that combines flavours from both cultures.