For those of us who celebrate Chinese New Year (CNY), we've probably heard of the usual pantangs and practices that pop up during this season, because there are loads! Though some of these practices have slowly lost their prominence, plenty others remain as strong as they're believed to bring or hinder ong (prosperity) for the new year.
If you're clueless about what to wear, what to bring as door gifts when visiting, and what to talk (or not talk) about, this list of superstitions below will come in handy!
1. Sweep away the old to welcome the new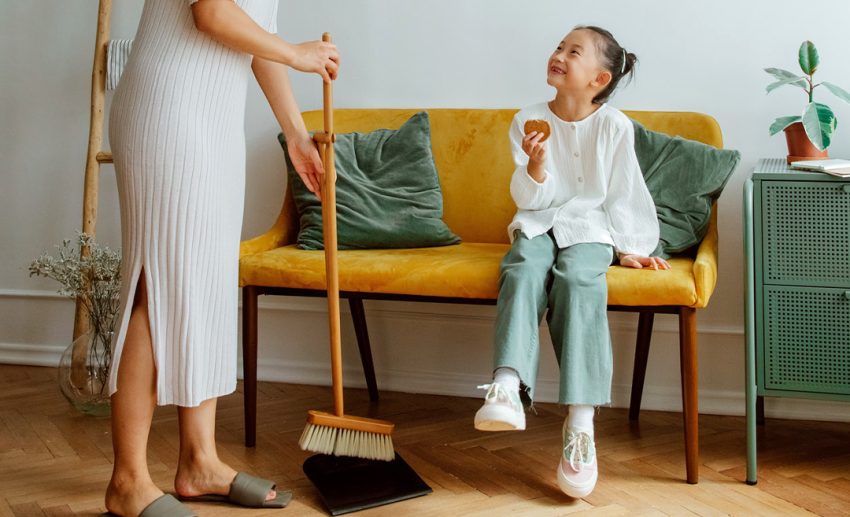 Spring cleaning is usually done before CNY. Ideally, everything should be spick and span by the eve to welcome prosperity for the year ahead. It is believed that Chai Shen Ye, the God of Wealth, comes to visit and people set off firecrackers to welcome him. By sweeping, you will be dusting away the good luck and fortune that has been bestowed on you. Remember to steer clear of touching the broom or vacuum for the first five days!
2. Hairy situation
There is a reason why hair salons and barbershops are booked out before the CNY season. Everyone wants to look their best and be ready for two days of no hair-washing. Hair is 'fa' or 'fatt' in Mandarin, which sounds like 'fa' or 'fatt cai', which translates as 'become wealthy'. Washing or cutting your hair on the first two days of CNY is believed to wash or cut away from your wealth and prosperity.
3. The odd and the terrible evens
Four — the number that the Chinese are notorious for being super pantang about, and it usually includes numbers 14, 40, 44, and so on. The number four sounds like 'death' in Mandarin and is avoided for obvious reasons. Odd numbers are also considered bad luck.
These ominous even and odd numbers are thus avoided when giving out ang paos (red envelopes filled with money) for CNY. Even better if your number begins or ends with eight, as this lucky number also sounds like 'fa' or 'fatt'.
3A. Ditch the monochrome
When dressing up, avoid outfits that are entirely black and white, as traditionally, these colours are associated with mourning. Stick to bright colours; red especially brings good luck. Modern cheongsam designs now incorporate black and white, which are widely accepted, as long as they have bright colours or patterns incorporated into the overall design.
5. The tongue is sharper than the knife and scissors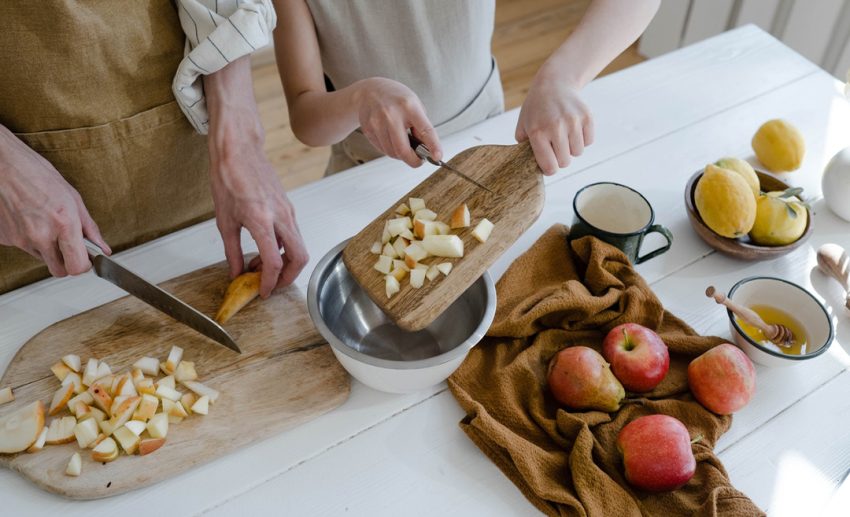 The scissors are said to mimic people's sharp tongues or lips when they argue. Using scissors during CNY signifies quarrels in the new year. Traditionally, scissors are avoided for the first month of CNY, but in the modern-day, they are put away for the first day or two. Knives are also kept away on the first day of CNY to prevent accidents from happening and cutting away good luck.
6. Auspicious fruits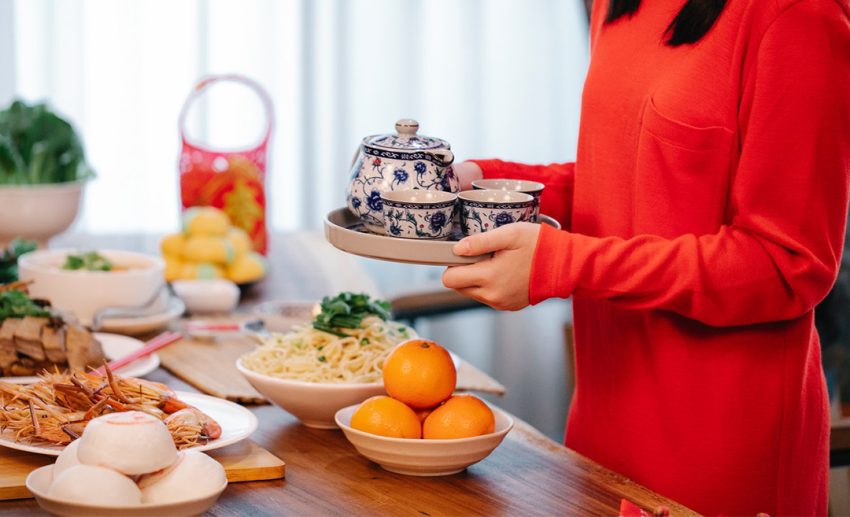 Pineapple sounds like 'ong lai', which means 'prosperity come'. Pineapple tarts are seen as auspicious gifts for family and friends, which is why it's such a popular treat during CNY! In Cantonese, the word for orange is 'kam', which sounds a lot like 'gold'. Giving out oranges in pairs is believed to bring good luck and prosperity to you. Some homes place oranges in a basket around the living room or kitchen to ring in wealth.
7. Open house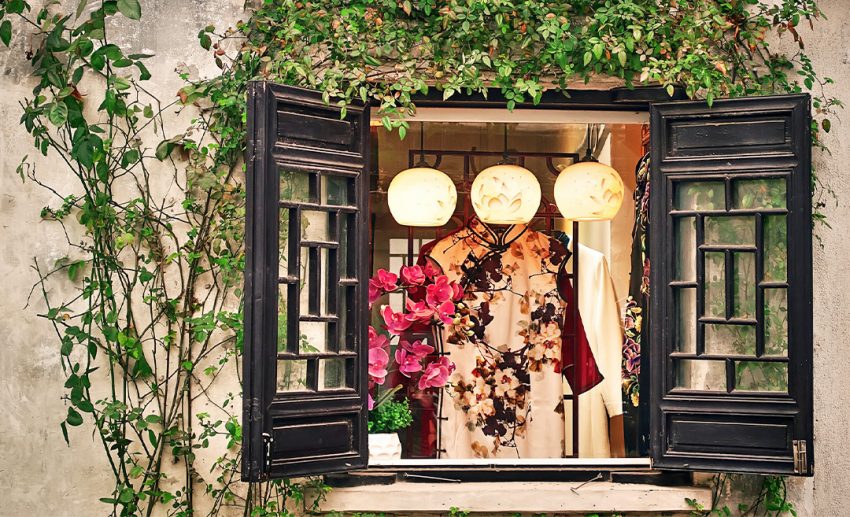 We know what you're thinking, but this is not THAT kind of open house! Before the clock strikes midnight on CNY eve and on the first day of CNY, doors and windows are opened to welcome luck and prosperity. It is a symbol of airing out the old and making space for new positive energy to enter the home. It is, literally, an open house.
8. Keep it PG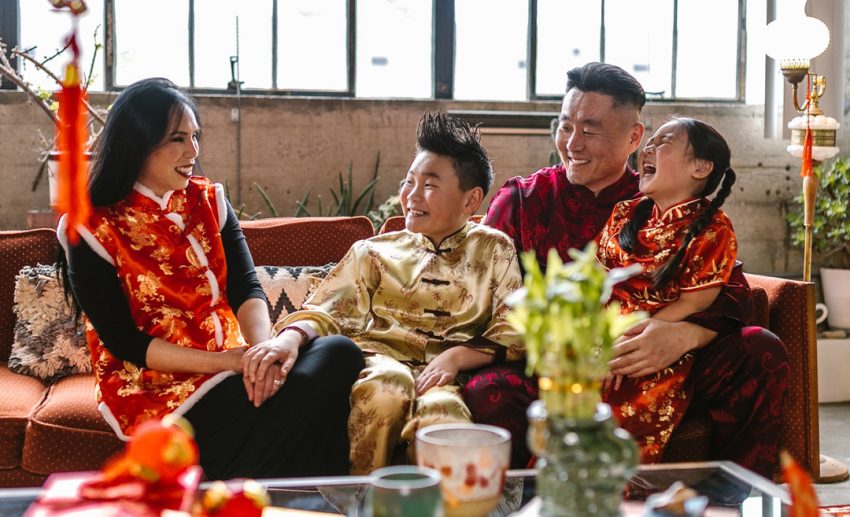 No swearing, talking about ghosts, death, or violence. Talking about these topics will bring negativity and bad luck to you in the new year. It is believed that how you start the year is how it will be for the year ahead. On the flip side, saying nice and kind things will bring joy and luck to you.
No matter how you celebrate it, team Zafigo wishes you a very happy ad prosperous Chinese New Year! Gong Xi Fa Cai!