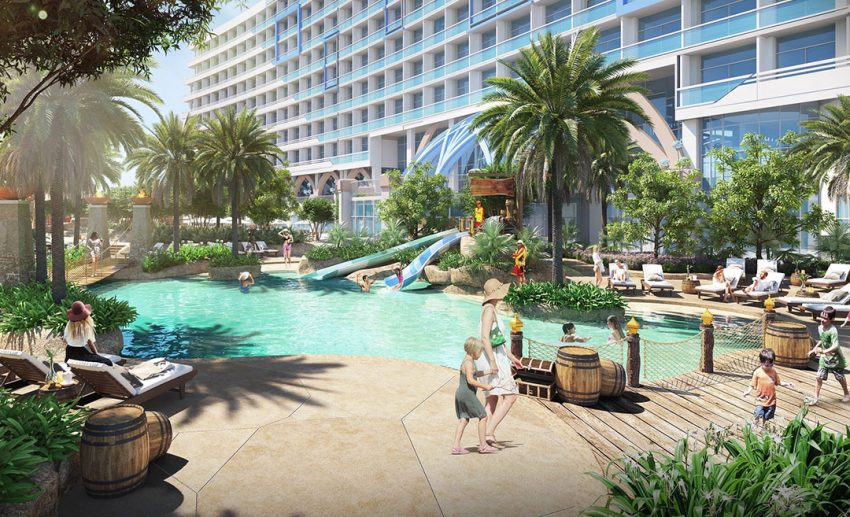 Subscribe to our new

Telegram

channel for the latest updates.



Forget having Dubai as a layover. 2021 has been a tough year for travel, so why not make the most of a long journey west-ward (if you're taking one) into an extended holiday and just stay in this amazing city for a few days? Especially now that Centara Hotels & Resorts, Thailand's leading hotel operator, has added Centara Mirage Beach Resort Dubai to its global collection of world-class resorts.
A fantastic new family-friendly destination inspired by mythical Thai and Arabian adventures, the property offers activity-packed stays for all ages. It is also a joint venture with world-leading master developer Nakheel, creator of the award-winning Palm Jumeirah and the new Deira Islands waterfront city.
What to expect
As with the rest of Dubai, happiness of the entire family, especially the children, is at the centre of the experience at Centara Mirage. With a magnificent water park, various kids' clubs, a colourful candy-themed children's spa, and the specialised Mirage Family Lounge — a club lounge experience for the whole family — parents can rest confident that their children will have an unforgettable vacation.
Rooms here are ideal for families, with bunk beds that can accommodate up to two children and versatile bedding options. The new Centara Mirage boasts having 607 rooms and suites, ranging from Superior, Family, and Mirage Rooms to Junior and Two-Bedroom Suites with 32 to 95 square metres of bright, contemporary space and panoramic city or sea views.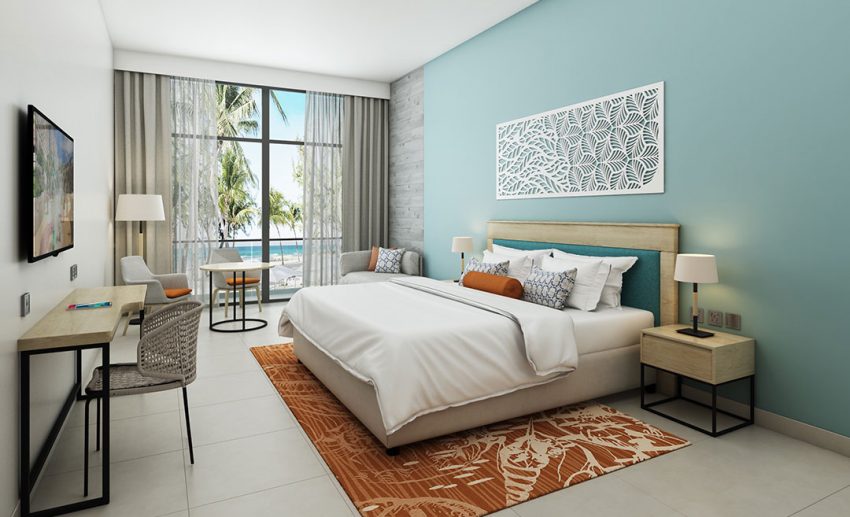 Centara Mirage Beach Resort Dubai has designed an introductory deal with rates starting at AED499 (approximately RM565) per night, including daily breakfast, to commemorate its opening. When ordering from the kids' menu, up to two children can stay and eat for free.
Location, location, location
This lavish new resort is just 30 minutes from Dubai International Airport and minutes away from the newly-opened Souk Al Marfa seafront souk and marketplace, nestled in a prime waterfront setting on the Deira Islands, overlooking the Arabian Gulf.
Deira Island is a new coastal city in Dubai's Deira district that is developing it into a world-class tourism, retail, and entertainment destination. Deira Islands, located in Dubai's oldest and most traditional commerce area, have added 40 kilometres to the city's coastline, including 21 kilometres of beachfront.
[zf_post_boxes widget_hide_desc="true" num_post="3″ post_id="23911, 45238, 12146″]
Follow Zafigo on Instagram, Facebook, and Twitter. Sign up for our bi-weekly newsletter and get your dose of travel tales, tips, updates, and inspiration to fuel your next adventure!