If you're privileged to travel often and stay in beautiful hotels, it's only natural that you'd absorb everything around you and want to apply it to your own home. After all, for most of us, we find ourselves spending more time at home than we do at nice hotels.
Have you ever taken a moment to appreciate how amazing it feels to travel in such comfortable and posh accommodations? You can use that same inspiration to recreate a cosy and stylish atmosphere in your personal space. Here are a few simple ways to elevate your home without breaking the bank.
1. Create an entryway moment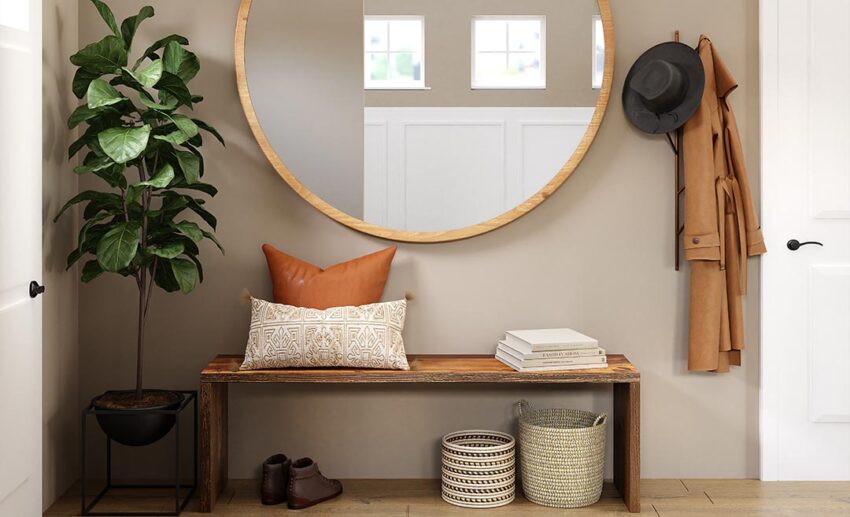 With luxury hotels, the wow factor has to start the moment you walk through the doors. Emulate the essence of a grand foyer by drawing attention to an entryway — adding a console table, decadently decorated with a mirror, vase, lamp, or other suitable objects to give the space character.
Depending on your home, you can make this grander or scale it to size, but the general idea is to create an entry that makes an impact as soon as you walk into it. Think of it as a first impression. Adding some foliage to this space also makes your home look fresh, like you've just picked some flora from your garden. Placing a long rug at the entrance leading into the living space can make it feel warm and inviting.
2. No clutter in sight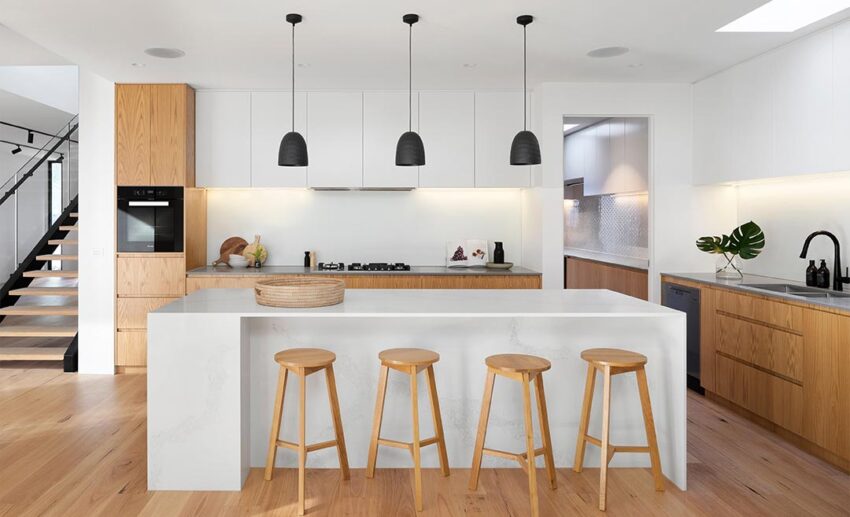 We love a hotel stay for many reasons, but one, in particular, is the absence of clutter. That can be challenging to replicate at home, but spend a weekend decluttering the house, keeping only what you need. Stash things away neatly in cupboards and drawers.
Avoid using beds, chairs, or tables as dumping sites, and instead, fold away your linens and clothes. Stationary and random objects can go into Muji storage units tucked away in drawers or under shelves for a more presentable look.
3. Give it a signature scent
Our favourite places always have a distinct scent; smell can take you back to places and memories you haven't visited in years. Create that same experience for you and those who visit your home by choosing a signature scent to fill the house.
Dot your home with one or two scents that reflect the atmosphere you want to walk into. Room and linen sprays are also great ways to give your home a signature scent.
Lilin+Co make the most stunningly scented soy-based candles that are aesthetically pleasing and affordable. Alternatively, they have newly released a range of reed diffusers.
4. Use colour and texture
We all love crisp, clean white sheets, and almost every snazzy hotel you stay at has them. Sheets are cleaned more frequently at a hotel than at home, so it's only a matter of time before your white sheets and pillows are stained.
Here's how you combat this: Add warmth to your bedding by layering soft coloured linens over your white sheet. A printed pillowcase, gently contrasting quilt, or textured throw can elevate the bed from everyday hotel to luxury villa stay almost instantly. In fact, top-end hotels take the time to custom-select colour palettes for each room, giving each one a unique look.
Similarly, when it comes to living spaces, mixing and matching throw pillows, table runners, or ottoman footstools can make it appear as if you've had an interior designer come in and curate the room for you.
5. Let natural light in
A room with a view screams luxury vacation, so give your home that same appeal by opening the glass doors, pulling back the drapes, and cleaning the windows more often. It's a simple trick to make your home feel more spacious and inviting.
Move furniture and shelves away from natural light sources and switch up dark curtains for soft-coloured drapes so the light can gently bleed in when you wake up in the morning.
6. Pretty toiletries in the bath
Adding toiletries in the bathroom is a great and inexpensive way to elevate your standard home bath. Yes, a lovely Aesop hand cream or Jo Malone lotion is a nice touch, but even doing something as simple as pouring inexpensive hand soap into a nice glass bottle can give your bathroom a more luxe feel.
Include a bath tray to your tub to lay out your personal skin favourites. A beautiful stool, some candles, and a wooden towel stand to hold your robe aid in making the space feel more spa-like.
7. Give some love to the bedside table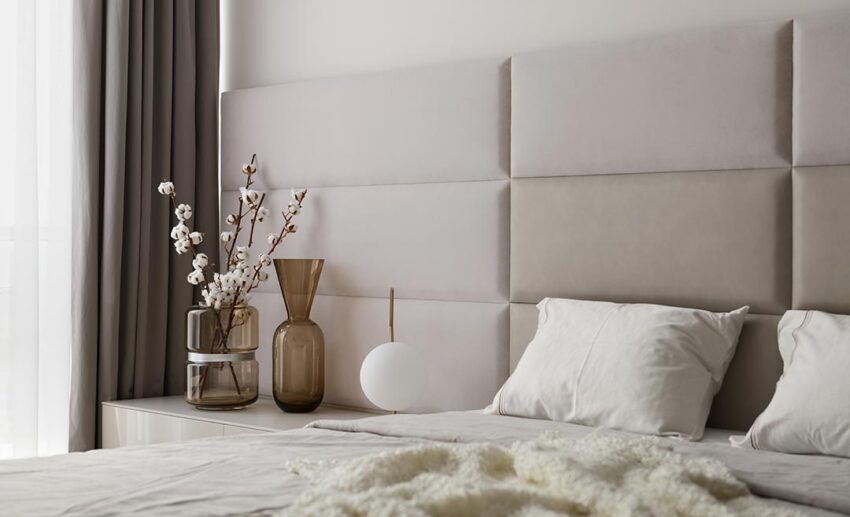 An often neglected furniture piece at home is the bedside table. Most of us throw our phones, chargers, a bottle of water, a watch, a book, and other nighttime assortments on it and call it a day. Instead, keep the space clear of clutter.
Add a night lamp and a dish to hold your candles, water, and plant if you like; keep no more than two books you'd like to read before bedtime on the table. Any other accessories can be stored in the bedside table drawer or underneath it in a rattan storage unit.
Pro tip: To create a cosy atmosphere in your room before bedtime and ensure a good night's sleep, consider adding a smart switch or dimmer to your lamp. You can set it on a timer to turn off automatically when you're ready to call it a night.
8. Display your 'thingamabobs'
Start a habit of seeking unique pieces from your travels that mean something to you, then add them to your home. Hang up a painting you got on that trip to India 10 years ago; frame a handwoven tapestry you bought in Chile that's been sitting in a cupboard ever since; and finally, print photos off your phone and frame them up.
Find room for postcards from long-distance friends to sit on your shelves––allow everything in your home to have a personal story. The more personal a piece, the more richness it adds to your home, in turn, making it feel like a luxury abode.