Are you looking for something to help spur your travels? Do you want to learn more about the issues women face when travelling, listen to the experiences of like-minded female travellers and share your own travel stories?
A first for Zafigo, we are organising a power-packed panelled discussion on women and travel. The panel will feature our Founder, Datin Paduka Marina Mahathir as moderator.
Women today are travelling more, travelling further and often travelling alone, both for work and for leisure. Many are relishing this freedom, made more accessible by cheaper airfares and opportunities to visit other countries. Yet travel in itself is getting more hazardous for both men and women. For women especially, travel sometimes lead them to countries where the notion of women working outside the home, let alone travelling solo, can be an exotic one.
The dangers are many but at the same time women are seeking and finding new adventures in their travels and sharing their insights with other travellers through blogs, books, and websites like Zafigo.
It is for this very reason that Zafigo has partnered up with George Town Festival to bring together some of the most adventurous female travellers to share their stories and insights, discuss the issues they face as women and muse on the development of women travellers.
Through Zafigo Talk: Intimate Conversations With Women On Travel & Culture, we aspire to help women gain the confidence and know-how they need to travel further, safer, and better.
"I am so thrilled to be part of George Town Festival, and to introduce a new aspect – gender and travel – to the festival." – Marina Mahathir
The talk, which will be held at The Canteen (Upstairs @ Vic's), China House, will be a casual sit-down Q&A session. Marina will be speaking to other ardent women travellers such as Zafigo Partner Blogger Anita Ahmad of Travel & Be, and fellow Sister's In Islam (SIS) co-Founder Zainah Anwar. Tea and cakes will be served thanks to our generous friends at China House.
The four panelists include:
1. Anita Ahmad; a travel blogger with a penchant for dangerous places, she once survived a bombing in Iraq. 
2. Zainah Anwar; leading feminist activist who has just travelled to Afghanistan. 
3. Sasibai Kimis; founder of EarthHeir.com, Eisenhower Fellow Wharton "40 Under 40" 2015 who will talk about her travels to Africa.
4, Priscilla Patrick; Presenter, Producer and Head of Traffic Information at STAR Radio Group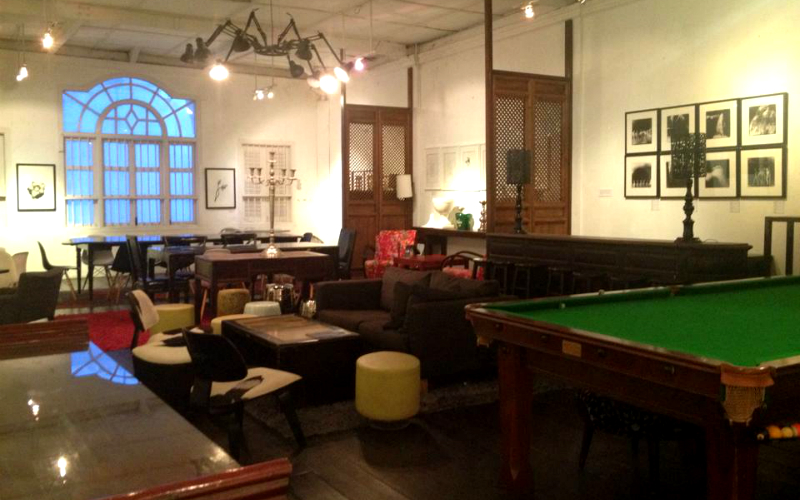 Event details:
Date: 20th August 2016 (Saturday)
Time: 9.30AM – 12 Noon
Venue: China House Penang, The Canteen (Upstairs at Vic's) | 183, Lebuh Victoria, 10300 George Town, Penang.
GPS Location: 5.4139516,100.3371068
Admission is free. Registration essential as seats are limited, RSVP here now. 
The talk starts at 10AM, but tea and cakes will be served before the event starts from 9.30AM. So come early!
For more info, find us on Facebook or email info@zafigo.com. We will see you in Penang!


Read Next:
Get all the latest travel stories from Zafigo. Follow us on Facebook and Twitter.