Have you heard? George Town in Penang, Malaysia is making a name for itself as a hip and artsy enclave that is just an hour's flight away from Kuala Lumpur. It's coolest cultural draw right now is the George Town Festival.
Running from 29 July till 28 August this year, the George Town Festival has something for everybody. There are theatre shows touching on faith, love and family, photography exhibitions, music from various historical eras (the cool kind of history!), and a host of talks and workshops designed to unleash the creative side in you.
In its sixth year, the festival's shows and theatres will take place in various locations across George Town. The notable Music from the Era of Captain Francis Light will take place at Suffolk House; Pearl of the Eastern & Oriental at E&O Hotel; and Chekara at the Penang Municipal Town Hall. What better way to discover the city?
[responsive-video identifier="vkhUZMt66-8″]
While festivals are fun and exciting, they are also known to draw all sorts of people. That is one reason why many women shy away from going there alone. Don't worry if you can't find a travel buddy this time, ladies. We have eight tips that will make your George Town Festival adventure fun, safe, and comfortable.
1. Pack light
We, women, are known to overpack (cue hair straighteners and pretty shoes that are not designed for comfort), but packing light helps us to better manage our belongings. Some of the events can get quite crowded, carrying a small backpack of your essentials will suffice. Women are often easy targets for pickpockets as well, so you'll want to come across as a seasoned traveller and not make rookie mistakes like carrying your entire house with you.
2. Dress for the weather & air-cond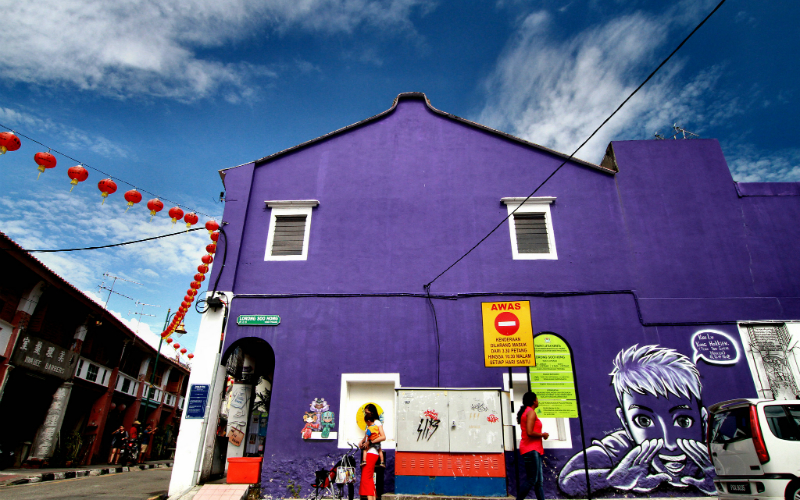 Penang is hot. Yes, we know that the whole of Malaysia is hot, but being so close to the sea, Penang can get exceptionally hot. Dress in light and breezy clothing. At the same time, bring along a light shawl for galleries, concerts, and other air-conditioned venues. As some of you might know, it's a Malaysian custom to make indoor venues as cold as Antarctic.
3. Arrive in the day
Plan for your flights to arrive during the day. If your flight is scheduled to land late at night, consider spending more money on a guesthouse that provides airport shuttle services. It would be a safer option than having to navigate the buses and streets with your luggage. If you need a taxi, make sure you pay for it at the airport and don't go with taxi drivers who won't use the meter. Alternatively, book your flight and hotel together on Expedia.com.my. It's cheaper and more convenient.
4. Prepare for late nights
The festival event runs at different times throughout the day, but some do end quite late at night. Make sure you plan your ride home ahead for those late nights. Use Grab to book a taxi or rideshare services Uber and GrabCar to get back safely.
Tip: Erna was in Penang when Uber first launched on the island. Read about her first-hand experience Uber-ing around the island: 

Adventures with Uber in Penang 
5. Eat everything!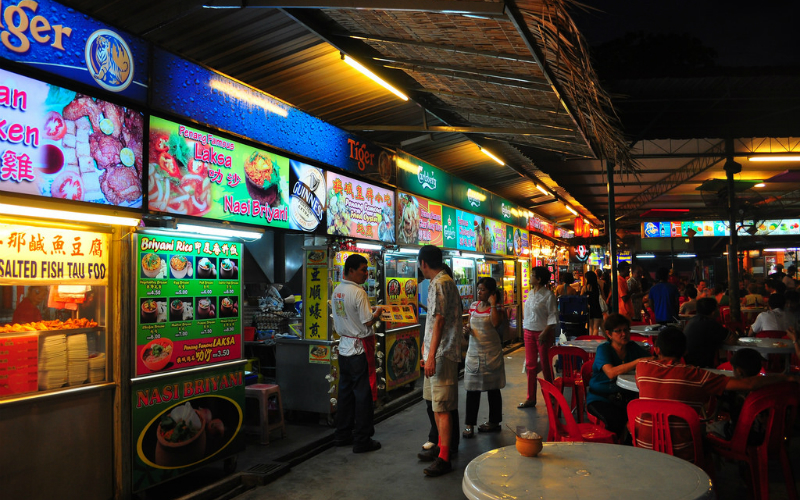 Food is the one thing you truly do not have to worry about. Penang's hawker fare is nothing to sniff at: ice-cold cendol (try the one on Penang Road), smoky-salty char kway teow studded with prawns the size of your thumb, crispy-gooey oh chien (also known as oyster omelet) that coat your tongue with the taste of the sea. None of these will burn a hole in your wallet. Penang is not the best place to think about eating clean; it's the place of culinary indulgence, even for vegetarians.
6. Check in regularly
Before you fly off, give a friend of family a copy of your flight details, accommodation, and itinerary. Information of your travel insurance, credit cards, and bank account number could be helpful too. Especially if you're travelling solo, this will give you and your family a peace of mind. On top of that, plan how you'll check in with them and how often, whether it's through daily emails, texts, social media updates, or regular Skype chats.
An extra tip: WiFi in Penang is pretty good and easily available at cafes. The Wi-Fi availability to customers is not always clearly stated in cafes but 99% of them won't mind giving you the password if you ask nicely.
7. Have a backup plan
What would you do if your purse is stolen, your credit cards are maxed out, or you need to go to the hospital? Here's how to be prepared for worst care scenarios:
For documents, keep front-and-back copies of your credit cards and passports saved on to cloud storages like Google Docs or Dropbox
Save hard copies of emergency phone numbers, including your bank and credit card hotline
Carry a backup cash stash
Know where the nearest police stations and hospitals are in the area
8. Make new friends
One of the best things about travelling is meeting new and exciting people, and what better way to do that than at a festival filled with like-minded people? By all means, go forth and grab drinks together, but be careful not to be overly trusting from the get go. Remember the rule of thumb: if they seem to be too good to be true, they probably are.
The George Town Festival aside, Penang itself is gorgeous. It's a sweltering, lush state that captures the essence of what makes Malaysia unique – a melting pot of culture which proudly displays its mixed roots in everything from food to art. It's also one of the most tourist-friendly states in Malaysia, which means you won't have to worry much about language differences or a lack of amenities.
With that in mind, you can start looking up cheap accommodation and flights packages to Penang like these: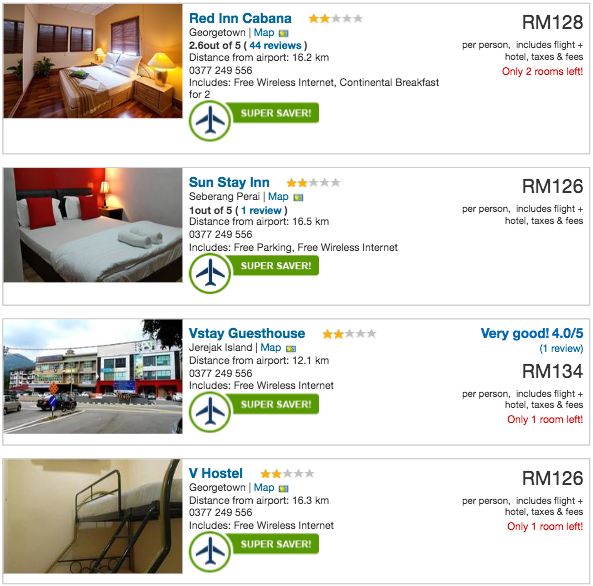 If you're on a budget, check out any one of the guesthouses on Love Lane. For those who want to sleep in style, you won't regret checking into fancy classic digs like Seven Terraces Hotel or the Blue Mansion.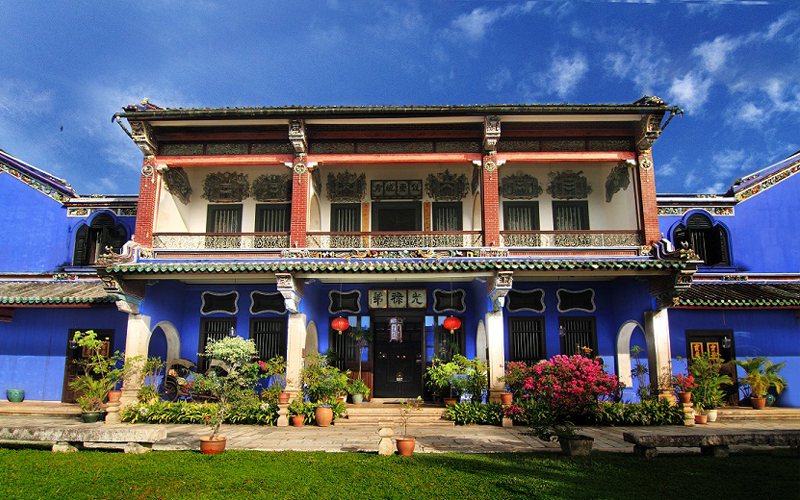 Read next: