There are far too many reasons to visit Penang, and not enough reasons not to make an effort to stay even for just a night or two in the island state.
Why visit Penang?
One of the biggest draws to the state, especially for locals, is Penang's food. It boasts some of the best examples of local cuisine with the added bonus of very good prices, that are (generally) 30-40 percent cheaper than Kuala Lumpur's. It is not uncommon for visitors to have their Penang itinerary consist entirely of either eating or finding new places to eat.
If you desire more than filling your stomach, Penang offers quaint architecture as well as sandy beaches. While development and tourism efforts have sadly not left the state's original heritage buildings and landmarks unspoiled, it's all the more reason to visit the state before it loses the unique character that makes the state unique in the country.
Popular Attractions
It would probably take a whole book to detail all the myriad of options you have when visiting Penang, but it's safe to say that it has something for everyone.
For the homey, small-town feel, there is Georgetown where you can explore its shophouses, hawker stalls and eateries or catch a trishaw ride. Its heritage streets are worth discovering, where you will find refurbished shop houses now housing trendy boutique hotels and cozy cafés.
15 minutes away from Georgetown, you can enjoy Batu Ferringhi beach or stop by Teluk Bahang for the Penang Botanic Gardens, Penang Batik Factory or stop by the Penang Butterfly Farm. You could also camp out at the Penang National Park (make a reservation first, though), which is the world's smallest national park.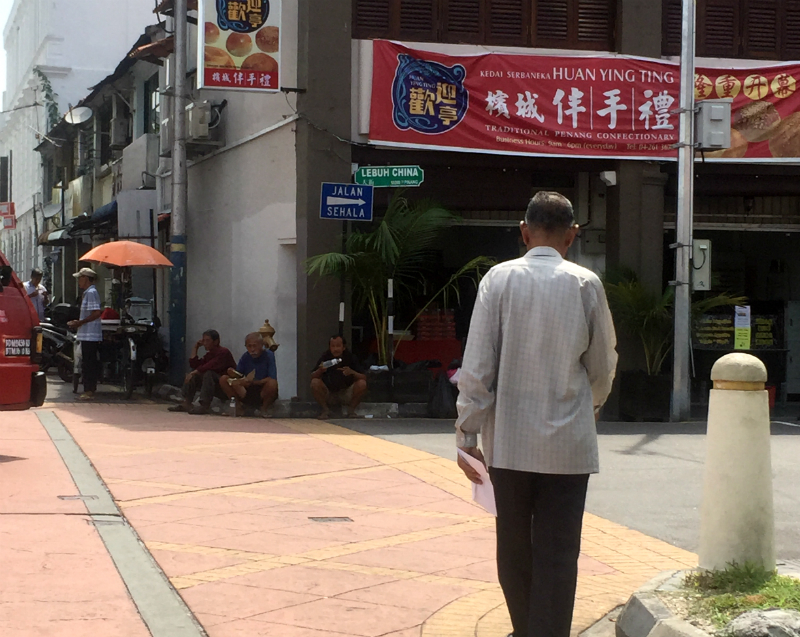 Batu Feringghi is also a good spot for those wanting the kind of nightlife that includes live music and great views of the beach. There's also a Hard Rock Café if it strikes your fancy, but you could instead enjoy the view at Bora Bora by Sunset, another beachside eatery with a local touch.
Beaches not your thing? Penang hosts some pretty decent nightclubs, with QEII at the Tanjung City Marina offering both a place to club and a nice restaurant for you to get some grub before hitting the dance floor. Its owners also manage the Soho Free House, a local pub that is perhaps the most well-known in the state, helped partly but its slogan: "Happy Hour, Every Hour, Everyday Now!".
If you're more into history, visit Fort Cornwallis, the largest standing fort in Malaysia that was once part of the state's defence against invaders. Or stop by one of the island's many temples, with the most famous being the Kek Lok Si temple, the country's largest Buddhist temple that houses a seven-storey pagoda and an impressively large statue of the Goddess of Mercy, Kuan Yin.
Getting There
Getting to Penang from Kuala Lumpur is easy. You could choose to drive there via the North-South Expressway though the journey is 350km, but you could take it as a chance for a leisurely road trip. There are plenty of rest stops as well as the opportunity to stop by Ipoh in the state of Perak on the way.
Discover the quaint delight that is Ipoh.
Taking a bus is also an option, where you could choose a cheaper express bus or plump for a fancier coach service. You can survey your options at www.easybook.com, which lists down all the buses plying a route to Penang.
Flying to Penang is surprisingly affordable, with budget airlines Malindo Air, AirAsia and Firefly all offering reasonable prices. As the flight from Kuala Lumpur to Penang is barely an hour-long, if you can book the cheapest flight possible, you'll save yourself money and time.
The national railway company KTM has a train service from Kuala Lumpur to Butterworth as well as one from Alor Setar in neighbouring state Kedah, for those interested in taking a more scenic route. Check the schedules at here for current schedules and to buy tickets.
A new electric train service (ETS) has also just started, which will take you from KL to Butterworth in 4-5 hours. It's best to enquire about schedules and tickets at the KTM counter located in KL Sentral, as at the date of writing, the website for the service is only available in Malay.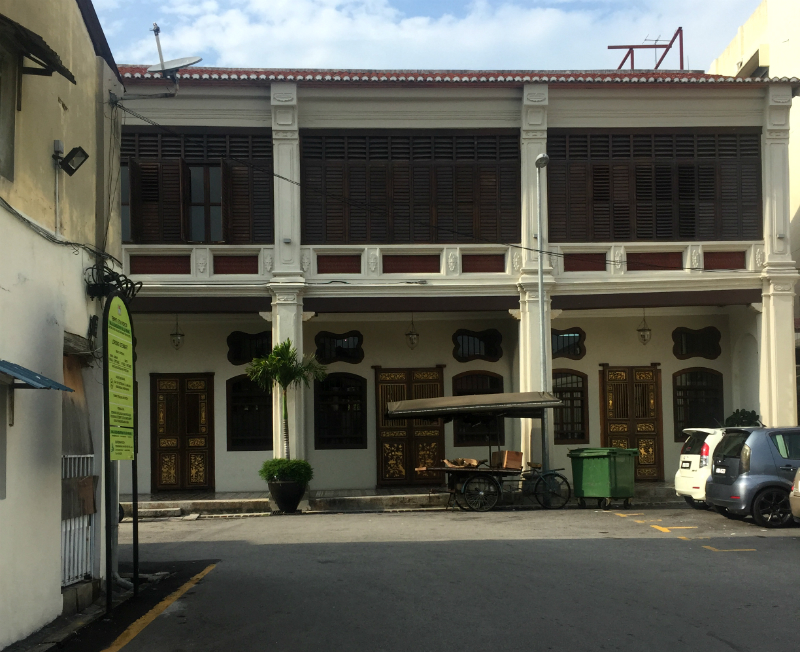 Where to Stay
If you want a good central location that is fairly affordable and walking distance to good attractions, your best bet is to stay in Georgetown where quaint boutique hotels and hostels are easy to find, with most accepting online bookings.
There's Ren I Tang in Little India, a delightful former medicine hall converted into a boutique B&B, Ryokan Muntri on Muntri Street, a stylish and yet very affordable boutique hostel. You could also look into staying at one of the guest houses on Love Lane or Muntri street, where you can stay in restored, quaint old houses though prices will differ so do compare prices online before committing.
More cash to burn? You could either book a stay at the Shangri-La Rasa Sayang Resort and Spa, soak in the colonial atmosphere at the Eastern and Oriental Hotel or relax at the more secluded, but just as exclusive Lone Pine Hotel.
One thing's for sure, with Penang, once you've been, it'll take very little persuading for you to return again.
---
If you find yourself heading to Penang before the end of August 2015, be sure to check out the George Town Festival – an arts, culture and heritage festival that runs for a month, every year on the island.
For more information, read here: George Town Festival 2015, Penang

Read more from Erna.
More from Zafigo:
An overland adventure from Singapore to Myanmar 
Finding peace of mind on long train journeys
Get all the latest travel updates from Zafigo. Follow us on Facebook, Twitter, and Instagram.