Once a year, Penang Island transforms into a hub of arts and culture when George Town Festival paints the city with its electrifying energy. Now in its seventh year, George Town Festival is held in honour of the city's UNESCO World Heritage Status. The festival has evolved to become a month-long extravaganza celebrating not only George Town, but also local and international talents in the arts, culture and performing arts scene.
For the regular Malaysians, the George Town Festival serves a chance to experience and learn about theatre, dance, art, photography, history, culture and more. This year's George Town Festival is held throughout the month of August. The festival line-up is impressive, from traditional Chinese Operas, art installations, and interesting talks to concerts, farmers market, street festivals, experimental theatre.
Though some shows, especially international acts with high production costs are ticketed, 80% of the events are completely free to attend. This is because the organisers' goal is to make art and culture accessible to everyone. We've counted at least 65 FREE events that are happening within the span of a month. Here are our top picks:
Arts & Design
1. Strandbeest
[responsive-video identifier="PuxtdylbwVs"]
Imagine PVC skeletons the size of trucks ambling gracefully across a beach and you might just be able to imagine a Strandbeest. Having racked up more than 3.7 million views on his TED talk, Dutch artist Theo Jansen has enthralled people from all over the world with these life-like creations and will be bringing them to Southeast Asia for the first time. Largely made of stiff plastic tubes, these Strandbeests are devoid of motors or technological aids and they "come to life" through the force of the wind. They have travelled across the globe to countries such as Japan, France, Taiwan, Australia and Spain as well as the Art Basel in Miami Beach.
Date: 29 Jul – 28 Aug 2016 | Time: 10AM-6PM | Location: Multiple locations
2. Another World In The Dark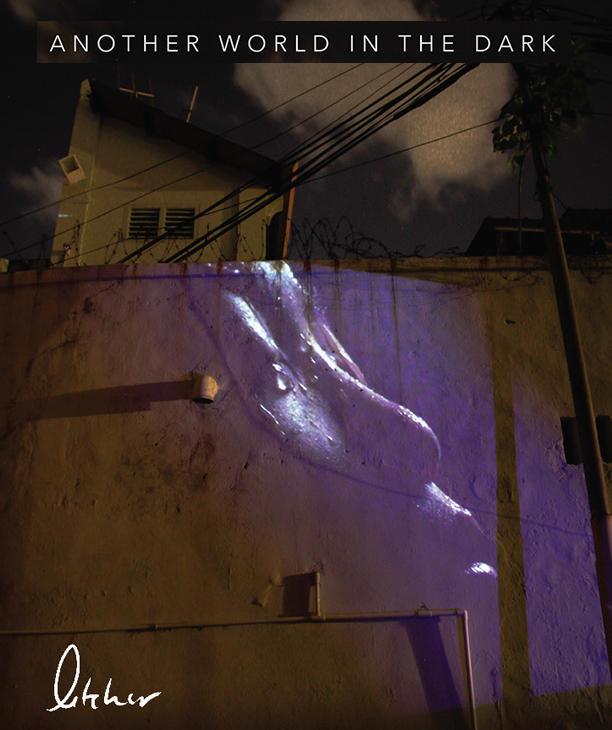 Another World in the Dark is an art installation that attempts to illuminate the night streets of Penang and hidden questions buried in our curious minds. British artist Gabriel Pitcher uses videos to create an eerie, surreal world evoking the contemplation of the nature of time, existence and nature itself.
There will be two installations during the festival:
At Penang Chinese Town Hall (Outdoor) – from 8:00PM – 11:00PM
At Lot 63, beside Hin Bus Depot (Indoor) – from 12:00PM – 8:00PM
Date: 29 Jul – 28 Aug 2016 | Time & Location as above
Culture & Heritage
3. Kata-Kata 2100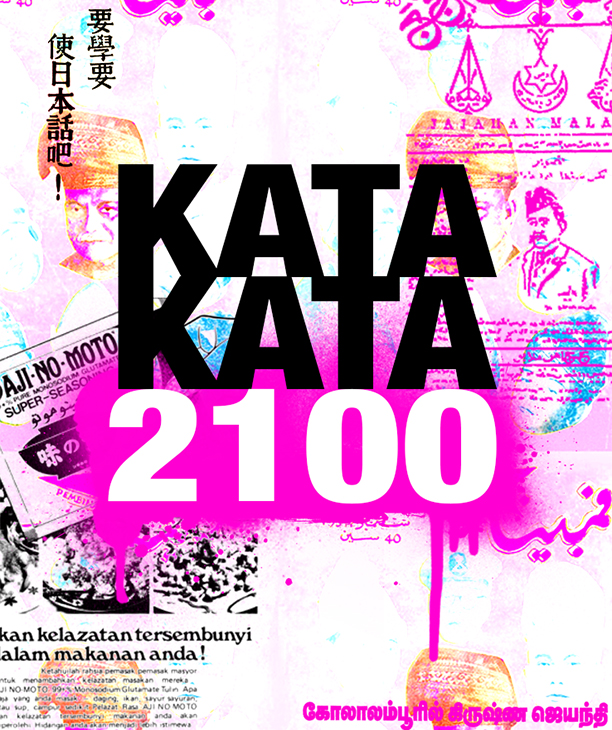 Kata-kata 2100 is an interactive art project by creative studio "Something Meaningful" that explores the evolution of the Malay language. Using visuals and facts, the artist seeks to inform viewers about the myriad cultural influences, both native and foreign, on the language and provoke discussion on its future. Something Meaningful is the brainchild of Gianluca Menini, a service and product designer from Italy and Sarah Ahmad, a Malaysian visual and service designer.
Date: 29 July – 28 August 2016 | Time: 11AM – 9:30PM | Location: Wakao Cafe
4. An Evenings of Lights At Khoo Kongsi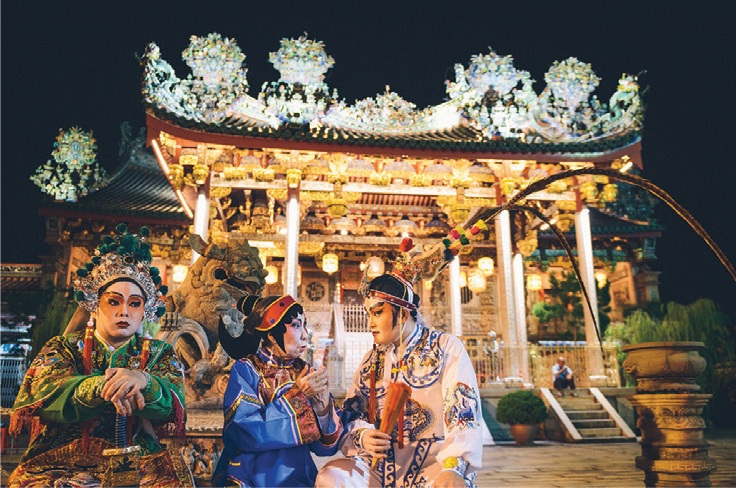 Come and witness Khoo Kongsi's spectacular display of lights under the sparkling twilight. There will also be food and craft stalls at the courtyard to add to the excitement. Registration required, contact: +604 263 1166 or info@penangglobaltourism.com.
Date: 30 Jul 2016, 27 Aug 2016 | Time: 6:30 PM – 10:00 PM | Location: Khoo Kongsi
5. George Town Night Trail

These guided night walking tours will introduce George Town's architectural and cultural wonders that are just as photogenic at night as in the day. Registration required, contact +604 263 1166 or info@penangglobaltourism.com.
Date: 29 Jul 2016, 26 Aug 2016 | Time: 7:30PM – 9:30PM | Location: Meeting Point is at the main entrance of Whiteaways Arcade
6. Francis Light Tour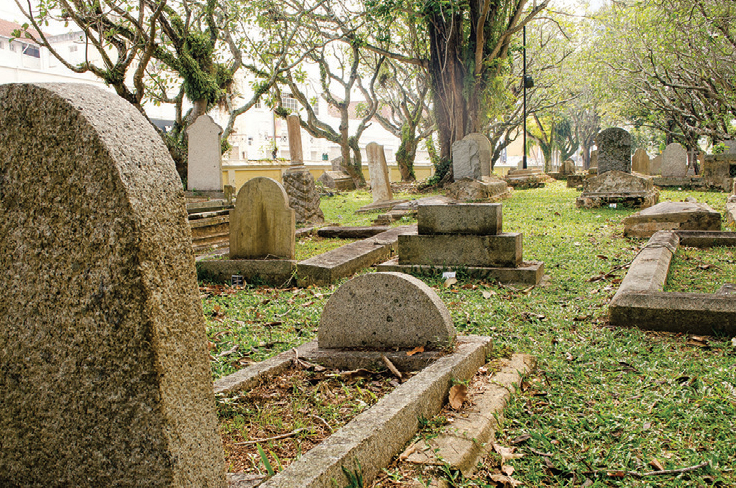 The Protestant Cemetery is the resting place of one of Penang's European pioneers and also a site of great significance. Uncover the history and stories in this 45-minute tour. Registration required, contact +604 264 2631 or info@pht.org.my.
Date: 31 Jul 2016, 28 Aug 2016 | Time: 2:00PM – 3:00 PM | Location: Info counter of Little Penang Street Market, Upper Penang Road
Performances
7. Potehi Journeys: Glove Puppet Theatre from Taiwan, Indonesia and Penang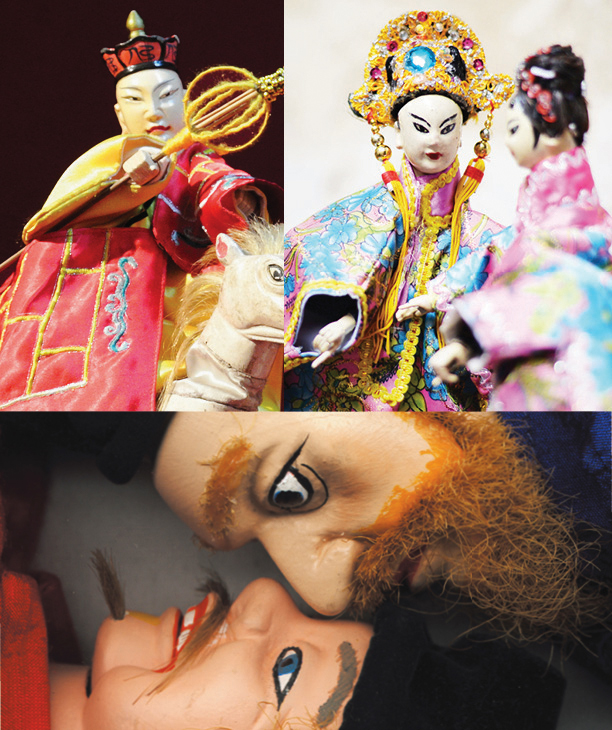 The traditional art of Potehi was earlier performed for gods in temples, but it is increasingly finding relevance with contemporary audiences. This August, the puppets are once again set to bring stories to life at Potehi Journeys. The Taiyuan Puppet Theatre Company, who has given more than 300 performances in major venues such as the London's Festival Hall, will present The Sea of Puppets and Marco Polo, combining traditional style glove puppet theatre with new stories.
Date: 19-20 Aug 2016 | Time: 7:45PM, 8:45PM, 9.:30PM | Location: Seh Tek Tong Cheah Kongsi | Contact: Tan Sooi Beng at sbtan2@gmail.com
8. Armenian Street's Got Talent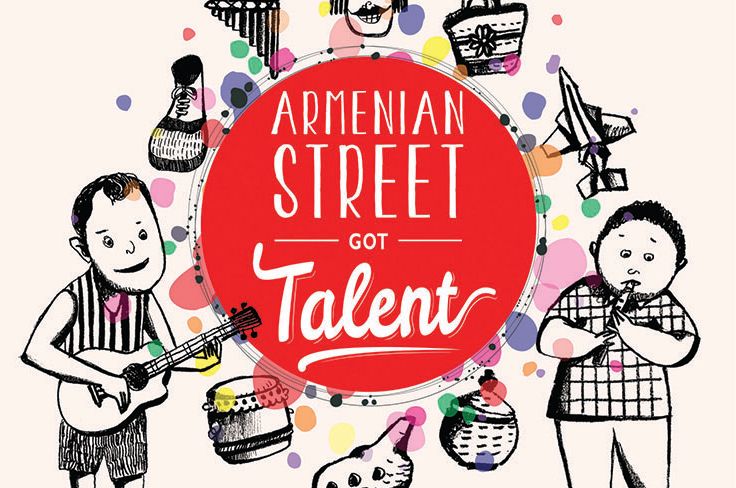 Armenian Street's Got Talent is a melting pot of culture and arts that provides a platform for street performers and skilled artisans to showcase their talents.
Date: Every Saturday | Time: 5:00PM – 9:00PM | Location: Armenian Street | Contact: +6016 419 8449
9. Beastly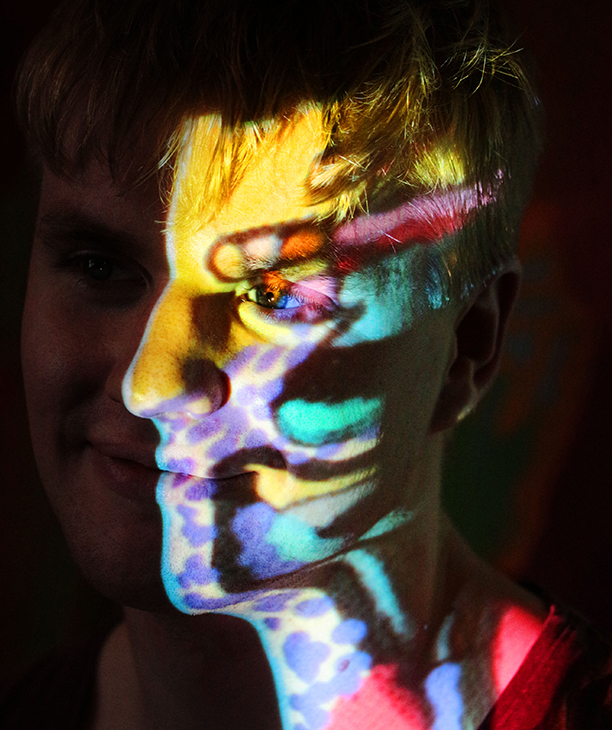 Get intimate with the beast within through the multisensory interactive street art project Beastly. Helmed by Tutti artistic director Pat Rix and Andres Busrianto, director of the annual Geneng Street Art Festival in Java, Beastly is an ambitious two-year international project that brings together artists and differently-abled performers from across Australia, Indonesia and Malaysia. The interactive installations created for Beastly will transport audiences through a portal to a secret wonderland of animalistic temples where they can discover and engage with their beasts within.
Date & Time: The performance will be from 29 – 31 July (5:00 – 8:30PM), whereas the exhibition will be from 1-28 August (10:00AM – 6:00PM) | Location: Wisma Yeap Chor Ee
Talks & Workshops
10. Zafigo Talk: Intimate Conversations With Women On Travel & Culture
Women today are travelling more, travelling further and often travelling alone, both for work and for leisure. Many are relishing this freedom, made more accessible by cheaper airfares and opportunities to visit other countries. Yet travel is getting more hazardous for both men and women. For women especially, travel sometimes leads them to countries where the notion of women working outside the home, let alone travelling solo, can be an exotic one. The dangers are many but at the same time women are seeking and finding new adventures in their travels and sharing their insights with other travellers through blogs, books and on Zafigo.
Moderated by Datin Paduka Marina Mahathir, this panel brings together some of these adventurous women to share their travel stories and to muse on the development of women travellers. Registration essential.
Date: 20 Aug 2016 | Time: 10AM – 12PM | Location: China House, Upstairs at Victoria | Contact: info@zafigo.com | Registration details | More info
11. The Lost Tribe of Chetti Melaka – Who Are We?
The Peranakan Indians in Singapore, also known as Chetti Melaka, trace their roots to South Indian traders who came to Malacca 500 years ago. They intermarried with local Chinese and Malays to produce a hybrid peranakan community that survived the Malacca Sultanate and 500 years of Portuguese, Dutch and British rule in Malacca. Today the community is small and lives in Kampong Chetty, Malacca. In the last century, some members of this community moved to Singapore. Even though it is historically the oldest Indian community in Singapore, it is the least known. Because it has a little Indian, a little Chinese and a little Malay ancestry, it faces a problem of community identity – who really are they in Singapore?
This lecture given by a leading member of the community will address this gap in identity. Entitled The Lost Tribe of Chetti Melaka – Who Are We? It traces the community's history, geography and culture, addresses the dilemma of diasporic identity and suggests solutions to preserve the community's legacy and heritage.
Date: 7 Aug 2016 | Time: 4PM – 6PM | Location: MBPP Town Hall | Contact: info@georgetownfestival.com | Register here
Food
12. George Town Coffee Festival 2016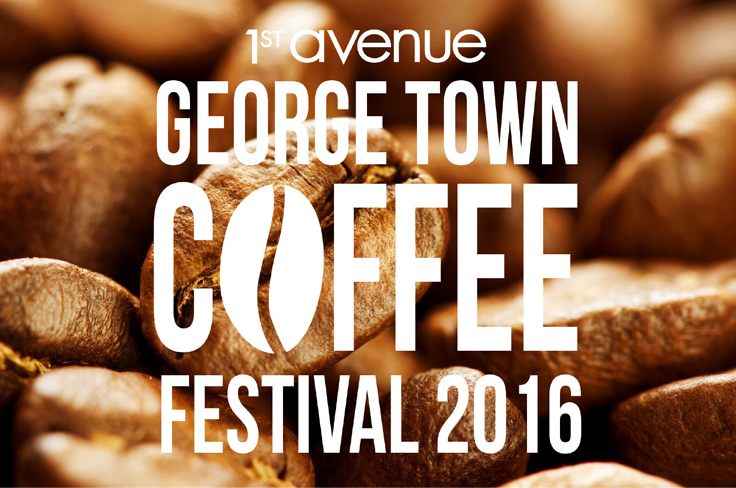 George Town's Coffee Festival is back for the second consecutive year! Experience Penang's café lifestyle and take your pick from a variety of booths offering the best coffee in town. Contact: info@1a.asiamalls.com.my
Date: 26 – 28 Aug 2016 | Time: 10:00AM – 10:00PM | Location: Main Atrium, 1st Avenue Mall
Photography
13. Same Same – The Portrait of Malaysia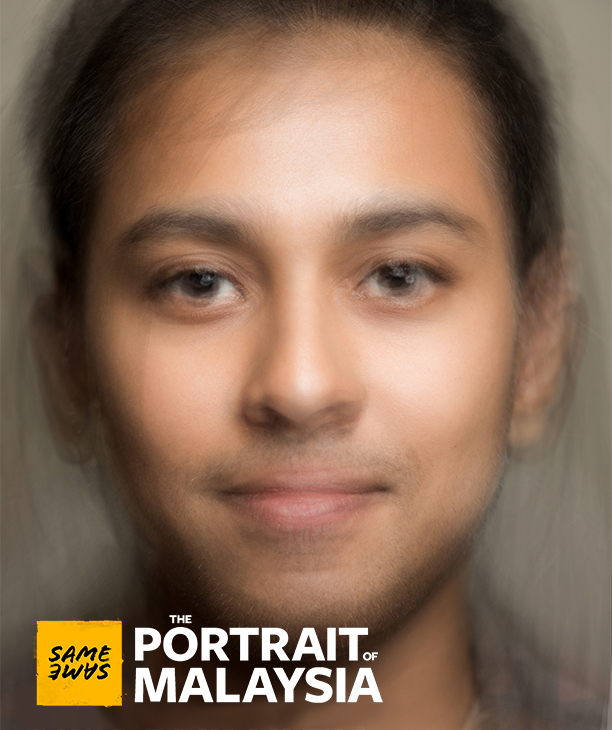 Step into this photobooth and get your picture taken, but don't be surprised if the image only slightly resembles you! Same Same is a photography project by Paulius Staniunas that captures images of different people and fuses them into one portrait, revealing a 'new face' that celebrates Malaysia's rich diversity.
Date: 29 Jul – 28 Aug 2016 | Time: 10PM – 10PM | Location: Multiple Locations | More info
14. Little Black Dress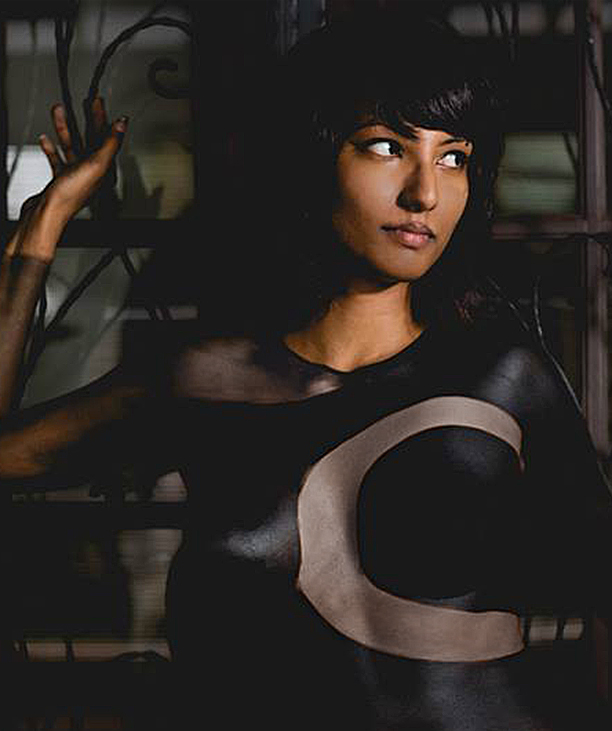 Little Black Dress is a photography showcase of models fully "clothed" in painted-on little black dresses. A collaboration between body painter Sammi Lim and photographer Shahril Saifol, this project seeks to subtly introduce Malaysians to body painting and remove prejudices against nudity in art. Sammi Lim has trained as a body painter in New York and exhibited twice in the city, whereas Shahril Saifol (also known as the man behind Light Show Photography) specialises in portraits, does photoshoots for various magazines and owns his own studio. The duo hopes this project will serve as a mind-bending trompe l'oeil (trick of the eye) that is both awe-inspiring and liberating.
Date: 29 Jul – 28 Aug 2016 | Time: 10PM – 5PM | Location: Chulia Court
15. Penang Then and Now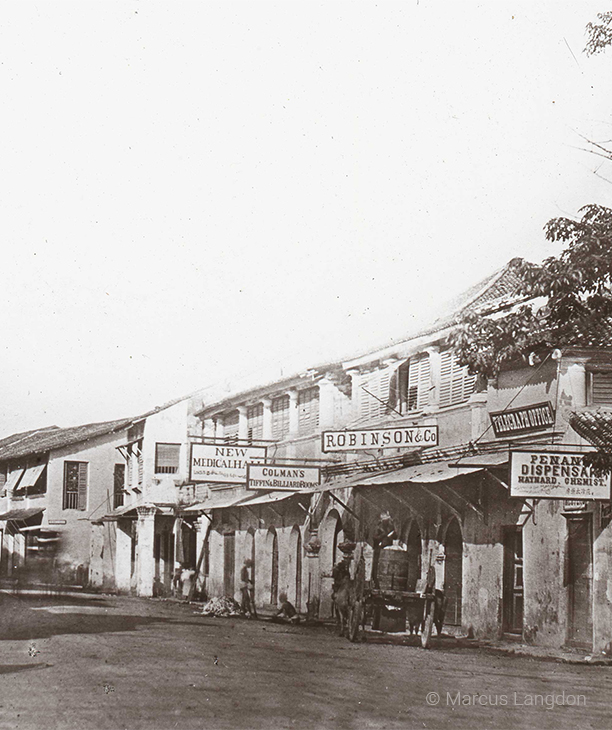 What did Beach Street look like 140 years ago? Penang Then and Now is an exhibition featuring photographs taken over a century ago of many of Penang's iconic locations, contrasting them with current day photographs of those same places. Vintage photographs of the Botanical Gardens, Penang Swimming Club, Fort Cornwallis and many more will be on display.
Date: 29 Jul – 28 Aug 2016 | Time: 8:30AM – 12AM | Location: Black Kettle
Movies
16. Red Door (IFLIX Film Screenings)
In collaboration with and by courtesy of IFLIX, we present a four-weekend film screening event. Under the following themes, movie lovers can enjoy the films in a cosy and casual environment. Movies include Hachiko, Mr Robot, The King's Speech, 12 Years A Slave, Talentime and more. These screenings are free, but registration is encouraged as spaces are limited. See the screening schedule here.
Date: 4 – 27 Aug 2016 | Time: 6:30PM – 11PM | Location: Downtown Art Heritage Cafe | Contact: info@georgetownfestival.com | Register here
These are just some of the free events in George Town Fest that have caught our eyes. On top of this, majority of the arts installations, photo exhibitions, marketplaces are free as well. To see the full festival line-up, visit the George Town Festival website.