Known as a bustling district for its culinary scene and shopping options, Bukit Bintang also offers a fiercely competitive shawarma scene. We all know of this meaty, pillowy Middle Eastern dish, but in case you don't, it consists of thinly-cut meat (chicken, beef, lamb, turkey, and sometimes even veal), pickles, and garlic sauce, all stacked in an inverted cone. Its defining feature, however, is how the meat is slowly spit-roasted or cooked on a massive rotating skewer.
So, with a plethora of options available, we were curious to see which reigns supreme. And yes, we were inspired by THAT shawarma battle. Our team braved the scorching hot sun to find out which is the best of the best in the streets of Bukit Bintang.
Al Amar Express, 8/10
Value for money: 4.5/5
Fiona Thong, Sales & Marketing Lead; Nora Faizul, Digital Marketer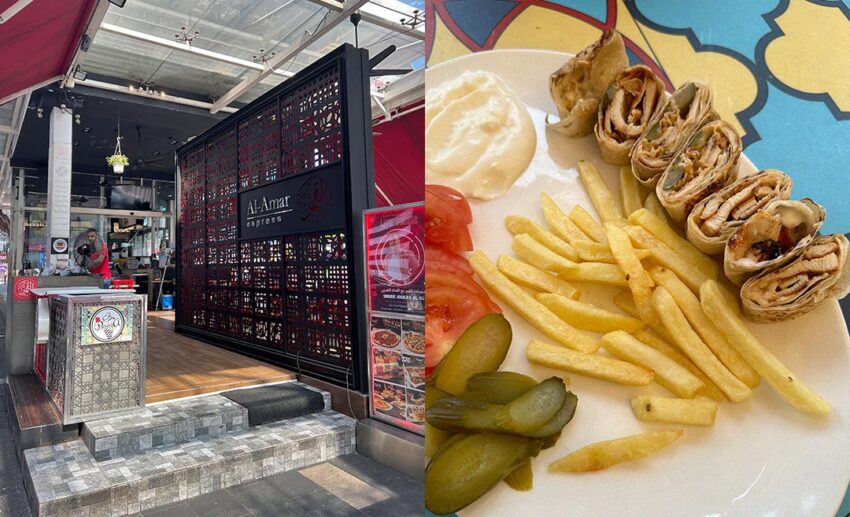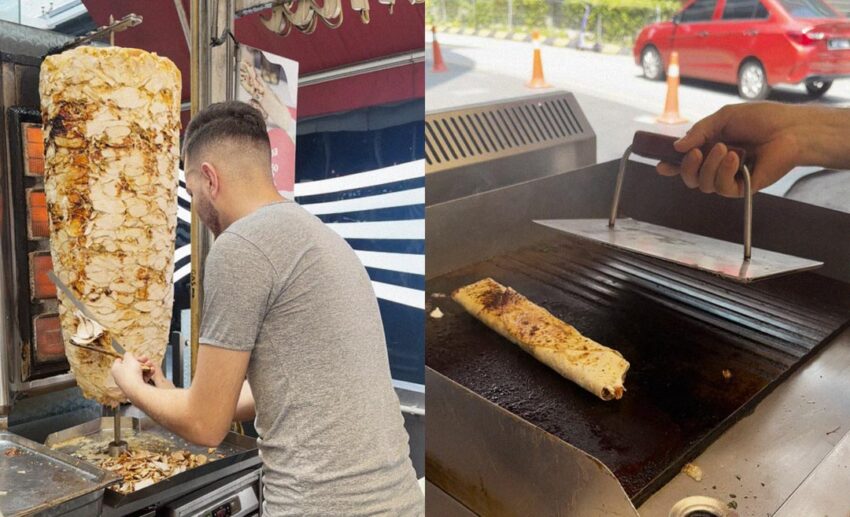 Tender, juicy, and very flavourful. The chicken shawarma (RM12) itself was tasty, but the sauce to dip in slightly lacked flavour. Despite that, the shawarma still packs a punch without the sauce. Those who aren't a fan of pickles will have to request for no pickles in their shawarma.
Address: Fahrenheit88, 179, Jalan Bukit Bintang, 55100 Kuala Lumpur, Federal Territory of Kuala Lumpur
Contact: +603 2110 3569
Go Tarbush, 10/10
Value for money: 4.5/5
Tengku Zai, Editor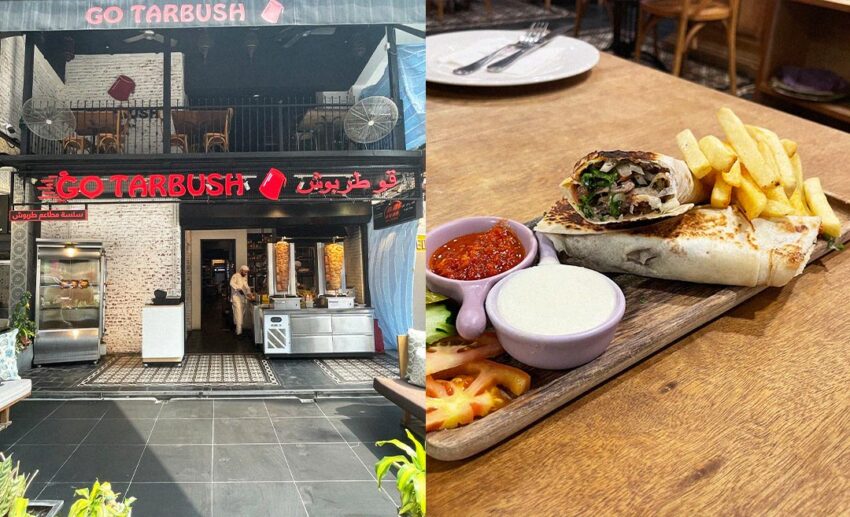 To put it simply, the lamb shawarma is fire — literally and figuratively! Juicy, tender, and cooked to perfection, every aspect of this shawarma compared to the others tried was far more considered. The bread was set ablaze after being dipped in the dripping fat and jus from the massive skewer by being plonked onto the cooking grill before flavourful slices of succulent lamb were layered on.
The sauces are treated as accoutrements, so how much you wish to slather on is up to you –– there's no complaining about your shawarma ever being too dry or not spicy enough.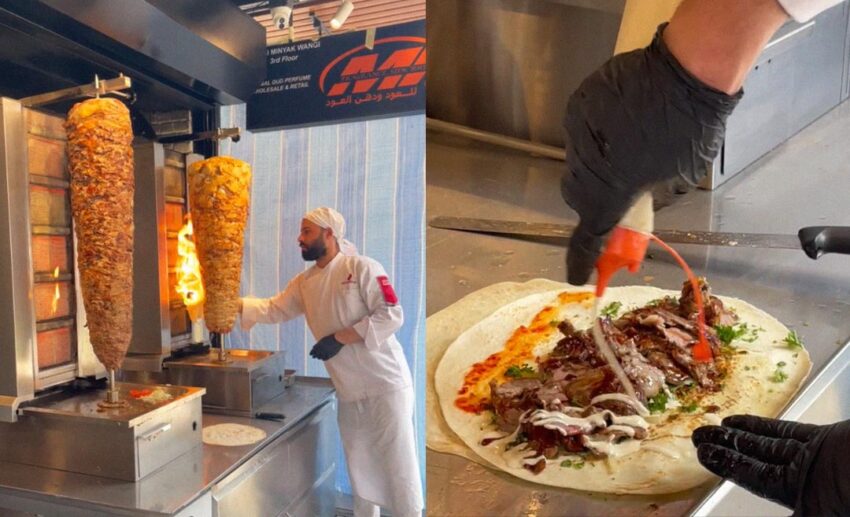 Inside the wrap, a medley of shredded veggies adds to the shawarma's textural crunch that's crispy on the outside and juicy inside. I suppose all I can fault with this shawarma is its price. It's much more expensive at RM25, but with the nicer ambience and fancier presentation, they can take all my money.
Address: 138, Jalan Bukit Bintang, Bukit Bintang, 55100 Kuala Lumpur
Contact: +603 2142 8558
Alhamra Restaurant, 7/10
Value for money: 4/5
Xin Xin Lee, Head of Design; Maggie De souza, Brand Experience Manager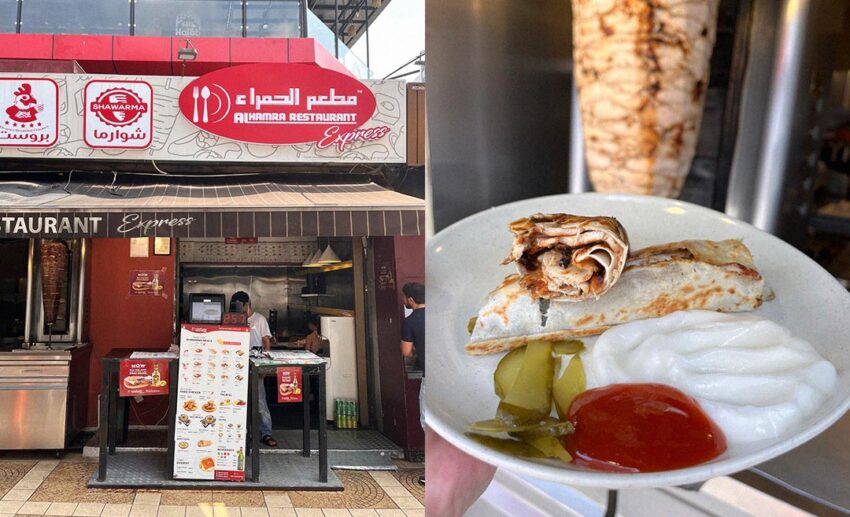 We tried two shawarmas here –– first, the mixed meat (RM18, chicken and beef), then the chicken (RM16). The mixed one unexpectedly came loaded with veggies (we were 50/50 on this), and the meat was pretty tasty. The beef, which Maggie found juicy and tender, definitely stood out more than the chicken.
For the chicken (no veggies included this time), while we did enjoy that the meat was packed with flavour, we did wish it was a little less dry. As for the sauce, we found it not as creamy and garlicky as we would have liked.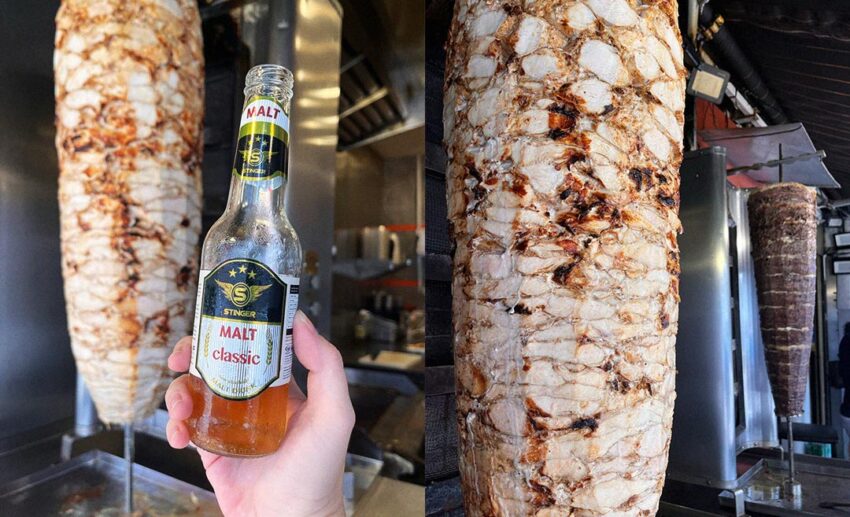 Store-wise, don't expect something too spacious. The shaded dine-in area only fits four tables, and with the kitchen right next door, the place did get a little stuffy. But after a nice cool malt drink and chat with the friendly staff later, we soon forgot about this little discomfort.
Address: 50C, Jalan Sultan Ismail, Bukit Bintang, 50200 Wilayah Persekutuan
Contact: +603 2110 5553
Restoran Shawarma Reto, 8/10
Value for money: 5/5
Teresa Rodrigues, Brand & Programming Executive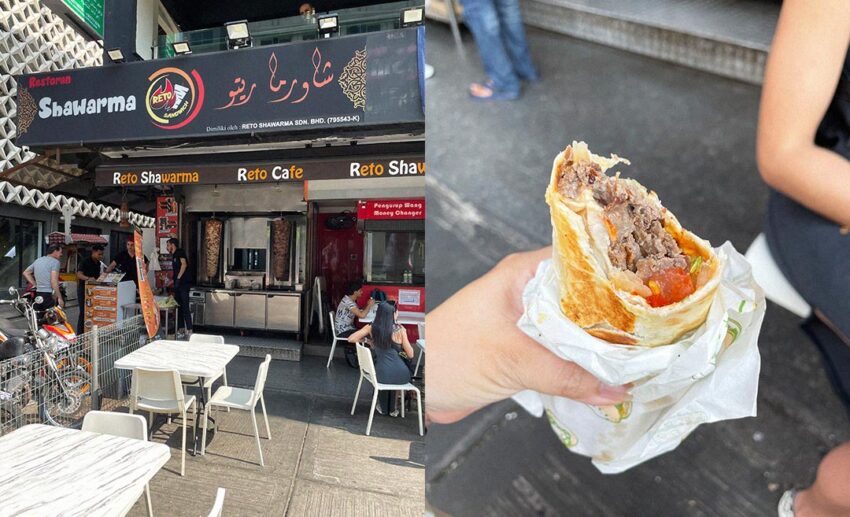 Stumbled upon this place by accident and I was pleasantly surprised by how juicy, tender, and well-wrapped the lamb shawarma was. The RM12.90 price point is a definite plus too! The tangy kick of the spicy sauce enhances the overall flavour of this wrapped goodness. Good value for money considering its portion, and the lamb doesn't taste gamey. A must-visit for yummy shawarma that leaves you fulfilled!
Address: 112 Jalan Bukit Bintang, 55100 Wilayah Persekutuan
Contact: +6011 2100 0325
Damascus, 11/10
Value for money: 5/5
Emma Mallaburn, Sub-Editor
These guys have been around for a long time and know exactly how great shawarma should taste. I'm a HUGE fan, and safe to say, never ever disappointed. My go-to has always been the chicken shawarma (RM12.90), not because it's better than their other meaty options, but because I generally prefer chicken.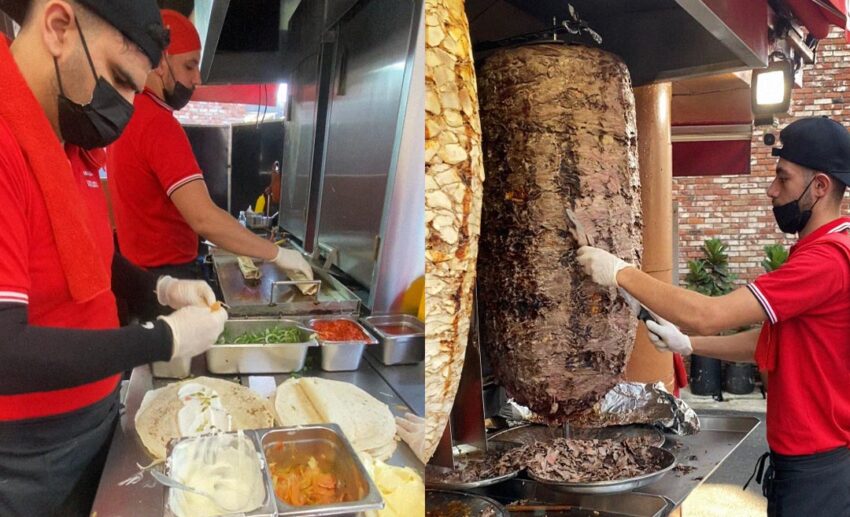 It's got the right amount of shredded chicken, sauce, and pickles, all perfectly wrapped by the toasty bread. You then, of course, dip in that incomparable garlic sauce. As if that's not enough, you can level up your shawarma by adding on some hummus –– your mouth will explode!
The eatery (near WOLO hotel) is simple and decent enough that you won't be uncomfortable while enjoying your meal. But with shawarmas as good as theirs, I wouldn't mind having to sit by the roadside to eat.
Address: 111, Jalan Sultan Ismail, Bukit Bintang, 50250 Kuala Lumpur, Kuala Lumpur
Contact: +6011 3717 2122
Halab Gate Shawarma, 8/10
Value for money: 4/5
River Huei, Content Executive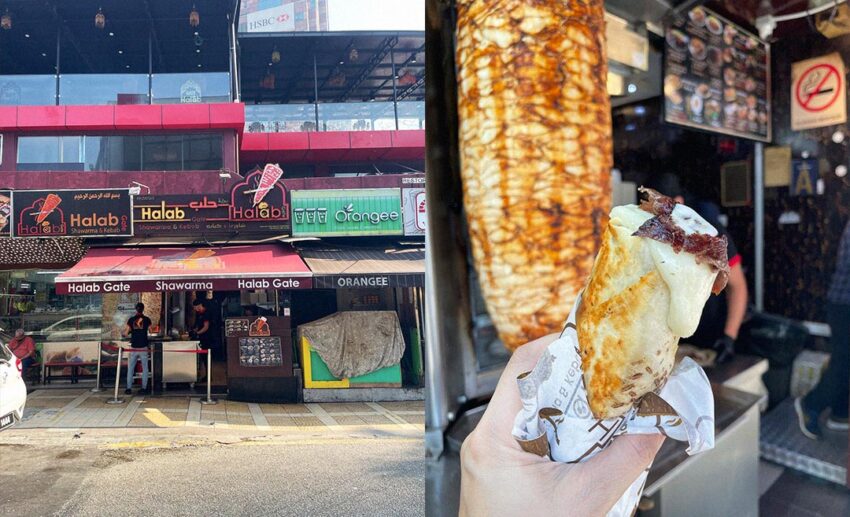 Halab Gate gets extra points for giving us a plate of juicy chicken slices fresh off the rotisserie before we even ordered anything. The chicken was so juicy and delicious; we couldn't stop ourselves from having slice after slice.
We then proceeded to order the beef shawarma with cheese (RM16), that comes with cheese melting and oozing out the top. It's filled with meat, onion, tomato, coriander, and of course, cheese. Paired with the tender beef slices, the shawarma tastes fresh and delivered our shawarma cravings.
Address: 51 Jalan Sultan Ismail, Bukit Bintang, 50250 Kuala Lumpur
Contact: +6011 2112 3757
It's pretty clear the shawarma spot that reigns supreme is none other than Damascus, and no surprises here. But we're not one to play favouritism, so we suggest you try every single one of these places… Assuming you love shawarma as much as we do!