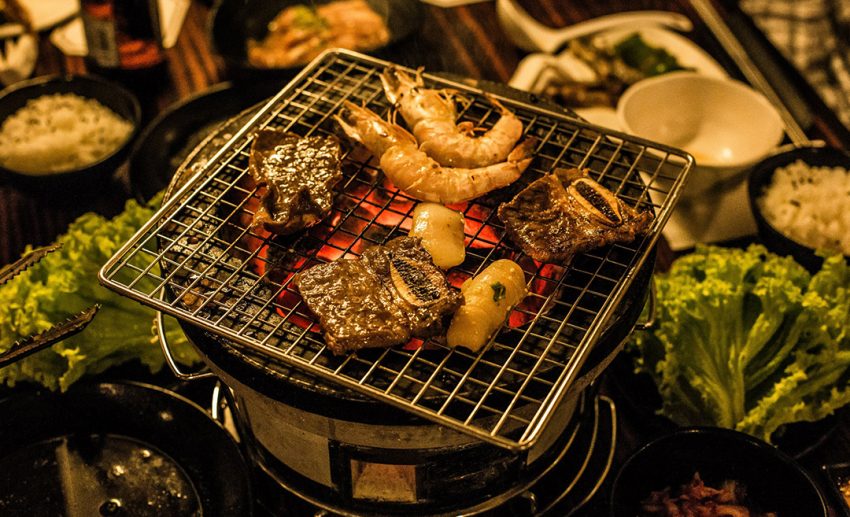 If you're a gourmand when it comes to meat (like all of us on #TeamZafigo), you take your steaks pretty seriously. Definitely not a list for vegans, vegetarians, or even good ol' pescatarians, we bring to you our picks of the seven best restaurants that any meat-atarian will be happy at. The best part? Nothing on this list is fine dining and everything comes for a relative steal. That said, please do remember to eat some greens once in a while to ensure a balanced diet.
Subscribe to our new 

Telegram

 channel for the latest updates.
Cheap and cheerful: Butcher Carey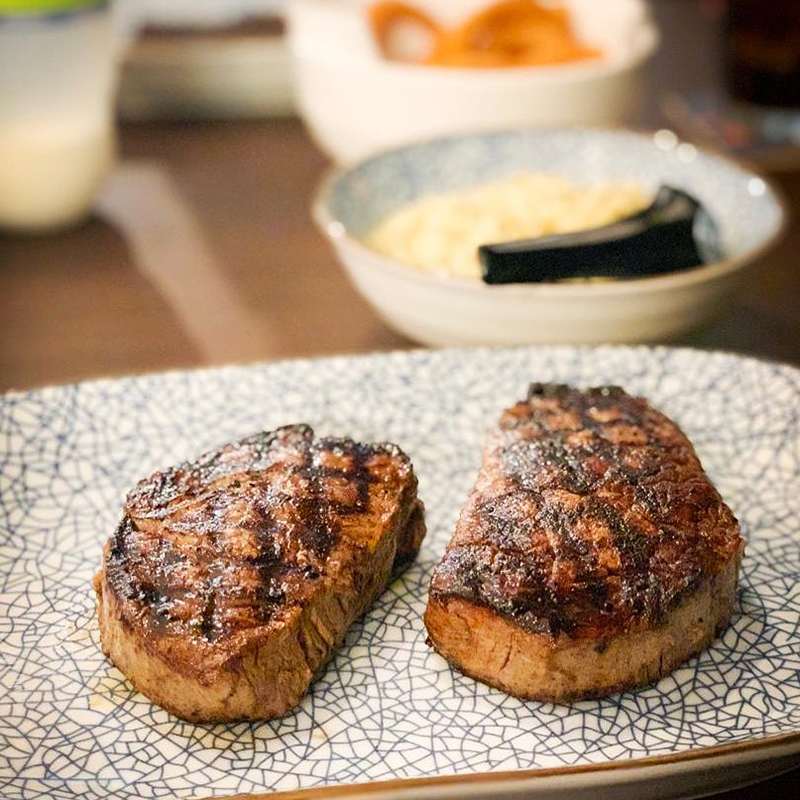 Would you believe us if we told you that you can get 300 grams of high-grade Australian Wagyu MB9 Picanha steaks for under RM200? Well, you certainly can at Butcher Carey! Doing away with all the unnecessary frills of a fine dining experience, the good people at Butcher Carey pare things back and focus on what's most important when dining at a steakhouse – the meat itself. 
Regularly flown in, we recommend patiently stalking their social media for choice cuts. For instance, they recently brought in only 20 kilogrammes of Japan A5 Wagyu Picanha and billed it at a paltry RM200 for 200 grams, RM300 for 300 grams, and RM500 for 500 grams. So believe us when we say the stalking will be worth it. Just note that when dining in, they don't accept cards, so be sure to bring enough cash. Don't stress though, as they also accommodate bank transfers.
Instagram | Facebook
Address: A-0-10 Plaza Damas 3, 106, Jalan Sri Hartamas 1, Sri Hartamas, 50480 Kuala Lumpur
Opening hours: Tuesday to Saturday at 11am to 2pm, and 5:30pm to 10pm. Sunday at 5:30 to 10pm (Closed on Mondays)
Variety is the spice of life: Butcher's Block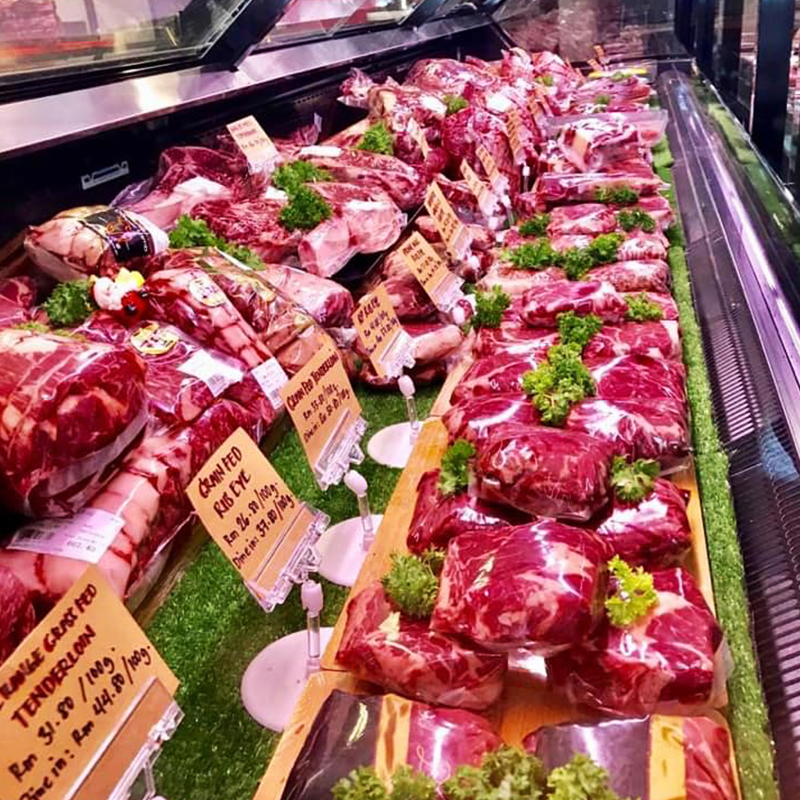 This restaurant's tagline is, "Our butchers cut meat, not corners." And they most certainly live up to it. Butcher's Block are all about offering meat any way you want it. Dining in? They'll fire up the charcoal grill for you. Want to enjoy your steak at home? They function as a butcher as well. Whatever it is, you can be assured you're getting good cuts for a good price, and always chilled, never frozen. They have a comprehensive selection of meat too – from dry-aged (which they do themselves), to Angus, to Wagyu. 
Besides the steaks, you can also select from an assortment of deli goods such as their house-made lamb and chicken sausages which you can either buy in packets or have as a sausage platter if dining in. It's a really popular starter, so much so that they can sell 60 kilograms of the stuff in a week! 
With regards to pricing, you can get your hands on a Grass-fed Black Angus Ribeye with two sides for RM39 per 100 grams if you dine in. The sausages on the other hand go for RM5.90 per 100 grams for the chicken and RM7.90 per 100 grams for the lamb. Overall, takeaway prices are lesser than dine-in.
Instagram | Facebook
Address: 124, Jalan Kasah, Medan Damansara, 50490 Kuala Lumpur
Opening hours: Open daily, from 10am to 10pm
Meat with a twist: Muito Bom! Brazilian BBQ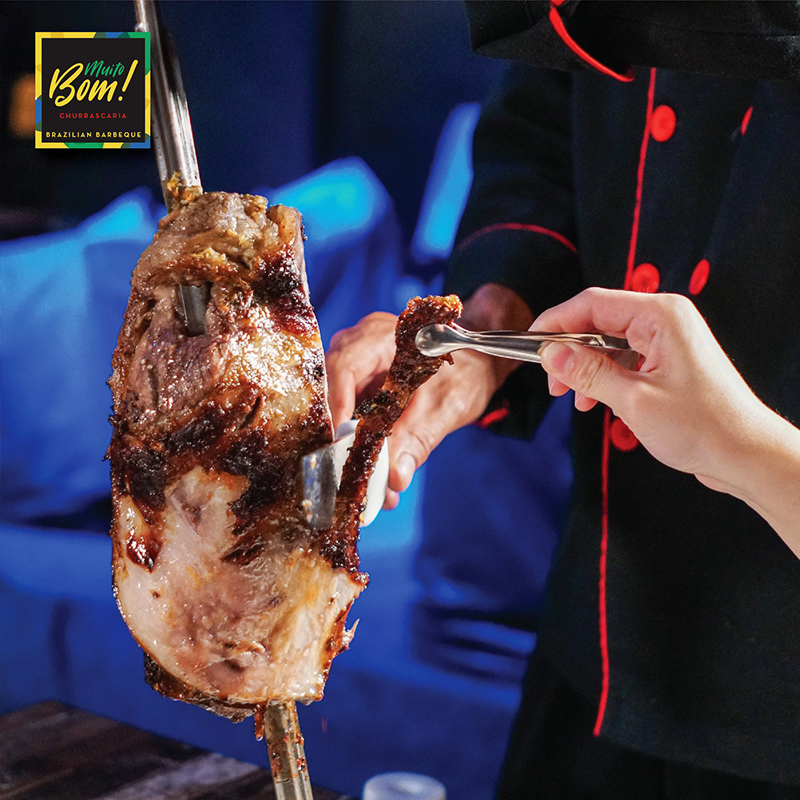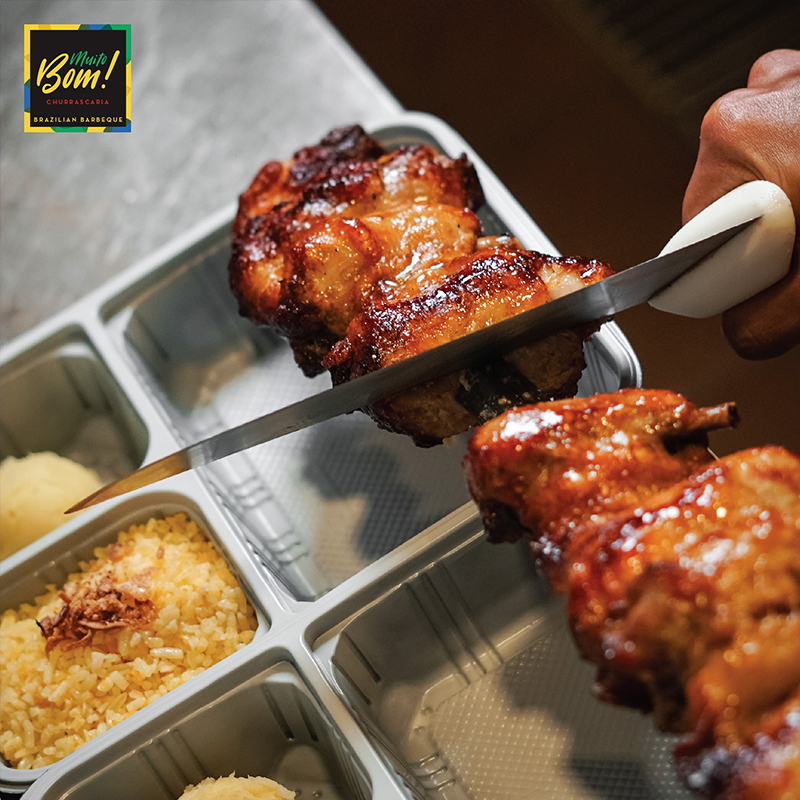 If you've never experienced a Brazilian style barbeque, make sure you pop your churrascaria cherry at Muito Bom! For starters, the style of cooking employed brings out the flavours of the meat and celebrates them with just the right amount of char and smokiness. Massive meat skewers are freshly prepared and grilled to perfection before being brought and sliced directly onto your plate at your table. 
But the best part is that the churrascaria is an all-you-can-eat experience! Imagine being on the receiving end of an endless supply of sirloin, garlic beef, chicken wings, lamb shoulder, turkey ham, seafood, glazed pineapples (to cleanse the palate), and many, many more. Muito Bom! also boasts an unlimited buffet line of soup, pasta, fried rice, feijoa, vegetables, fruits, and other delights. Sounds like quite the feast, right? Well, you can feast for yourself at only RM79 per person. 
Instagram | Facebook | Website
Address: Unit G-13, Nexus, Jalan Kerinchi, Bangsar South, 59200 Kuala Lumpur
Opening hours: Monday to Friday, from 12pm to 2pm, 6pm to 12am, Saturday and Sunday, from 6pm to 12am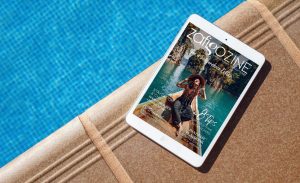 Download our second edition of ZafigoZine for FREE today!
In the #Independence Edition, we give you inspiration for domestic travel within Malaysia – whether you're
taking a road trip to a different state
 or
staycationing right where you are and more.
Burgers galore: B_G_R
What makes a good burger? It takes more than a fancy brioche or homemade sauce to truly make it sing (although they certainly do help). For a burger to be a real belter, the patty meat's got to be great. At B_G_R, they've got one strong choir on their menu. If you feel like this burger joint looks familiar, that's because it is. Bobo KL's dining room is now a purveyor of 'burgers for adults'. 
Now, being a sister restaurant to Bobo KL, you may think that a good bite here is pricey. But we can assure you that it isn't. Their priciest burger on the menu goes for a mere RM69, and what you get is a Wagyu Striploin Steak Burger – a decadent Kobe Cuisine Wagyu striploin patty topped with cheese, roasted peppers, lettuce, and their secret sauce. Pair it with a side of truffle fries topped with parmesan for RM12 and you're good to go. 
Instagram | Facebook | Website
Address: 65-1, Jalan Bangkung, Bangsar, 59100 Kuala Lumpur
Opening hours: Open daily. 12pm to 4pm, 6pm to 10:30pm
All the meat you can eat: Wagyu More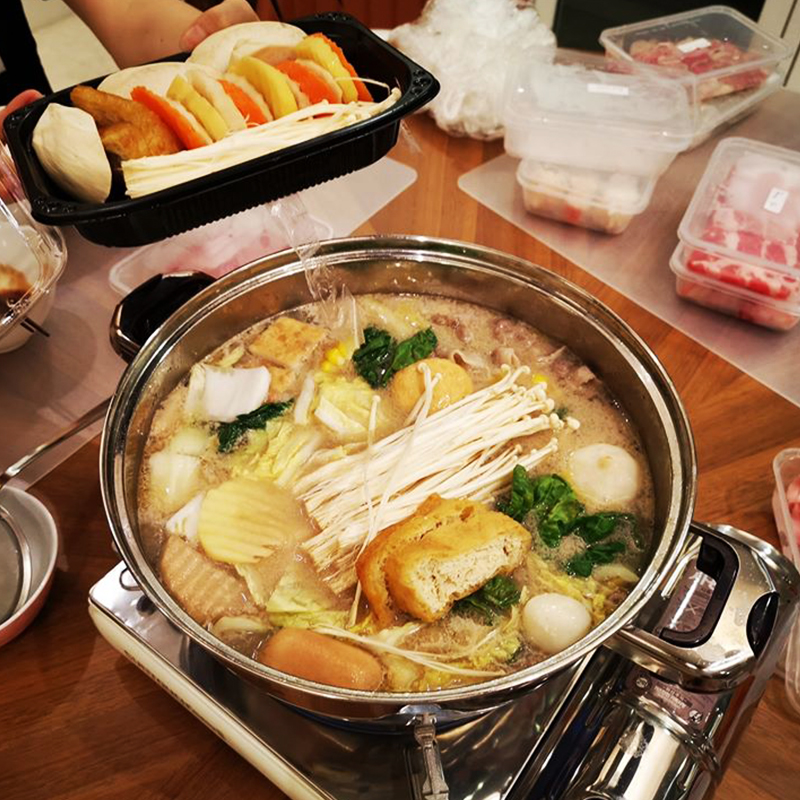 Love hotpot and love meat? Then this restaurant offers a match made in Wagyu heaven. Wagyu More is an all-you-can-eat Japanese shabu shabu (hotpot) restaurant that offers an assortment of fine cut meats, meatballs, seafood, and poultry along with other hotpot staples such as tofu, mushrooms, and leafy greens to be dunked into your soup of choice (there are 10 to choose from).
While you can opt for their regular meat cuts, there's the tantalising option to add on their more premium slices of Japanese A5 Wagyu Beef, Australian Wagyu Beef, and Black Angus Beef. If you eat pork, add Spanish Iberico Pork to your meal. Their standard all-you-can-eat experience is priced at RM36.80 onwards during lunch, and RM44.80 onwards during dinner per person. If you wish to add on some premium cuts, the price per plate of their premium meats is RM22.80 for the Spanish Iberico Pork, RM32.80 for the Australian Wagyu Beef, and RM88.80 for the Japanese A5 Wagyu Beef. You can, however, splurge a little more and indulge in one of three of their premium buffets that already includes these fine meats. 
Instagram | Facebook | Website
Address: Multiple locations
Opening hours: Open daily, from 11am to 4pm, 5pm to 10pm
King of the grill: Momotalo Yakiniku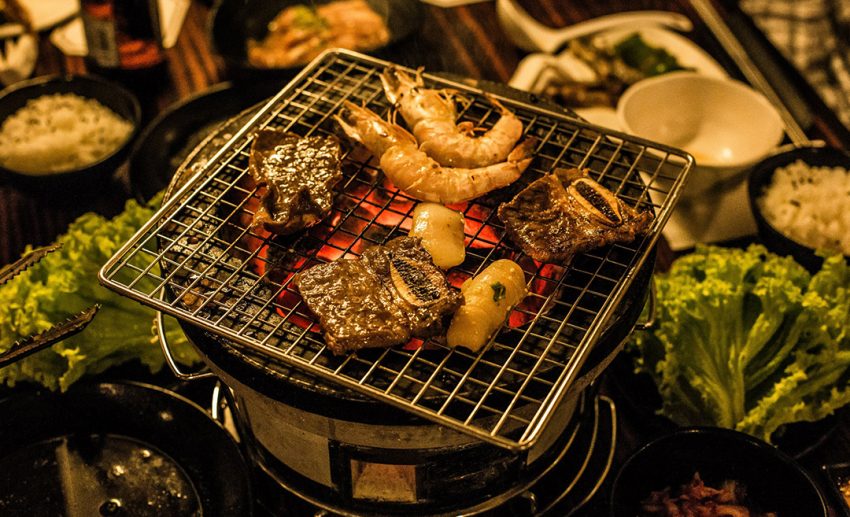 There are few dining experiences more fun than a Japanese barbeque. While there are a number of yakiniku (Japanese barbeque) joints in the Desa Sri Hartamas vicinity, Momotalo comes up tops for two reasons – it's pork-free and serves better quality meat than its pricier neighbours. From Supreme Ox Tongue (RM32) to Supreme Harami or Karubi Short Ribs (RM45) to Sirloin (RM32), Momotalo offers their diners everything! This includes a plate of thick-cut Superior Wagyu for only RM140. At Momotalo, the RM185 Kobe beef is considered your biggest splurge (and we're not complaining).
Besides the red meats, no yakiniku meal will be complete without some seafood. Cook up some Alaskan crab for RM55, or tuck into some oysters at RM28. If you want a tasty trio, just go straight for the Seafood Combination at RM39. The salmon here is served in a unique way too. Instead of just cuts of fish, what you'll get is a tray filled with sizeable cubes of salmon with some water and a large slab of butter. Pop that over the grill and you'll get a lovely, buttery steamed salmon dish that's a nice break from all the meat. The price? Just RM28.
Instagram | Facebook
Address: 20, Jalan 24/70a, Desa Sri Hartamas, 50480 Kuala Lumpur
Opening hours: Open daily, from 12:30pm to 2:30pm, 6pm to 11pm (only open for dinner on Mondays)
Meat for sharing: Grub by Ahong & Friends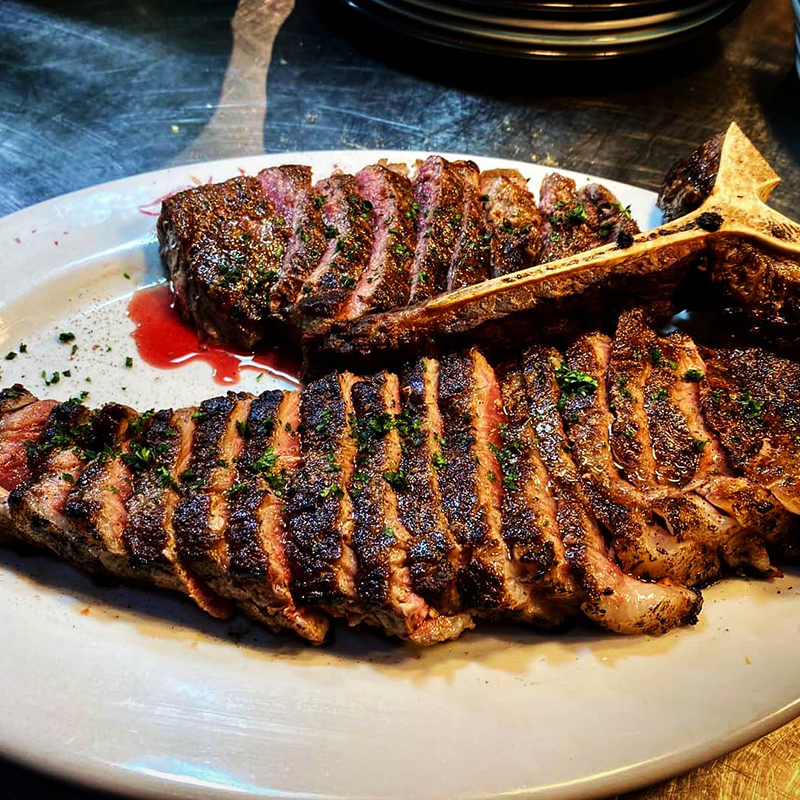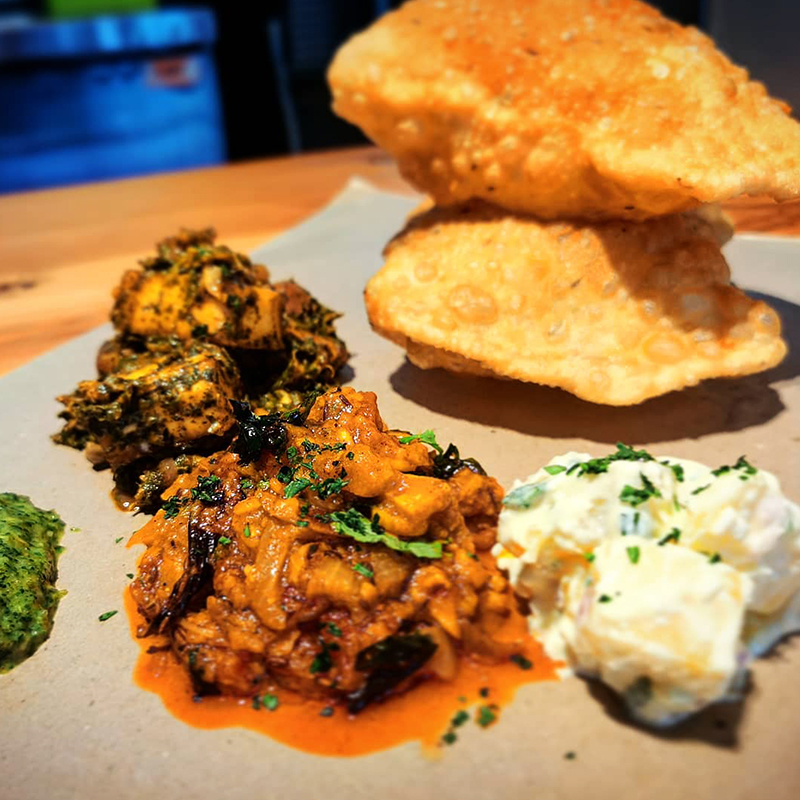 If rustic dining is more your thing, then you can bet you'll get a hearty meal at Grub that's equal parts delicious and wallet-friendly. For instance, tucking into a 1.5 kilogramme MB6 Wagyu Tomahawk will set you back RM450. Not bad considering it can feed up to three people, so we feel it's value for money. 
But if sharing isn't your thing, fret not, individual steaks are also on offer. Feast on 300 grams of Wagyu NY Strip for only RM85 or go for a leaner 300-gram cut of Grassfed Ribeye for just RM75. Other meaty-licious options include the Grilled Chicken Chop (RM23), Slow Smoked Duck (RM30), or Wagyu Meatball Spaghetti Marinara (RM27.50). Whatever you choose, we can promise you won't be disappointed.
Instagram | Facebook
Address: 608, Jalan 17/10, Seksyen 17, 46400 Petaling Jaya, Selangor.
Opening hours: Tuesday to Sundays, closed on Mondays. 11am to 3pm, 5pm to 10pm.
Follow Zafigo on Instagram, Facebook, and Twitter. Sign up to our bi-weekly newsletter and get your dose of travel tales, tips, updates, and inspiration to fuel your next adventure!