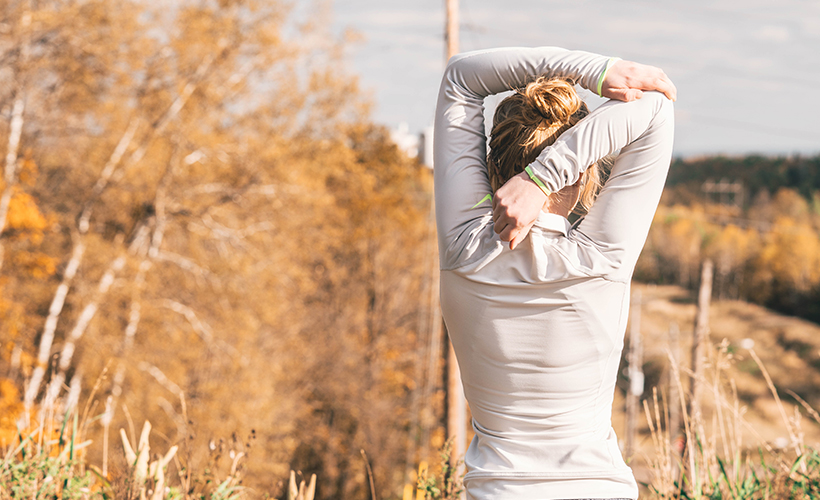 As an avid traveller, I know how important it is to stay fit on the road. I've run in 51 countries across the world and I've found myself in some very remote – and even dangerous – locations.
On one hand, as an advocate of peacefully ending sexual violence, I'm currently running 16 kilometres of beach in every country of the world. Running 16 kilometres of beach isn't for the faint-hearted and requires me to keep up my training; not an easy feat in unfamiliar cities or high-risk locations.
I've come up with some easy, go-to tips, tools and suggestions on how to use any travel destination as your playground for staying fit and healthy. Of course, your safety is critical in all of this. Knowing how to stay safe will give you confidence as you travel and enable you to enjoy your trip even more.
The perks of keeping fit on the go
Incorporating short workouts, stretching, or even meditation to your travels can help to improve your physical wellbeing. Exercise is also useful in overcoming jetlag and getting you energised for your journey. Keeping an eye out for your health can also prevent certain travel ailments and help you be prepared if they happen.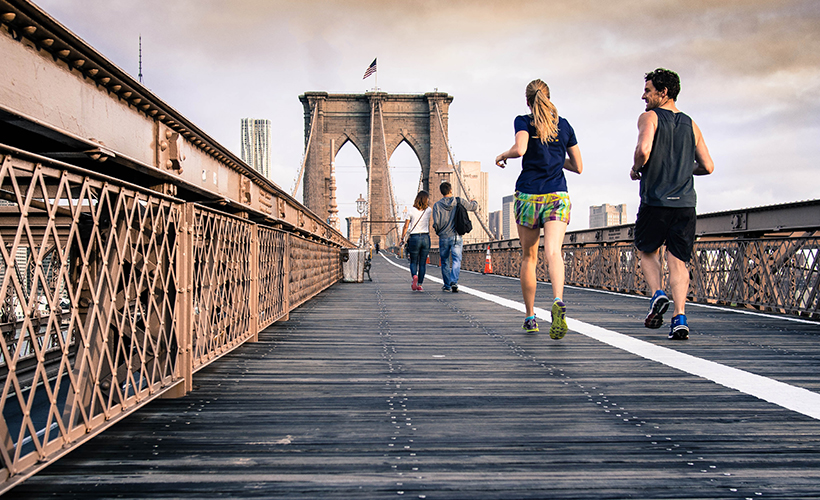 Getting started
First up, decide on what kind of fitness activity you'd like to incorporate into your travels – do you want to do a group workout or can it be part of your travel itinerary? For example, maybe you're visiting a city that has an amazing botanical garden, you can plan to walk one lap of it. This is such a great way of getting in those steps, increasing your heart rate, and getting an overview of the garden before you slow down to discover the flora.
If you want to do a separate fitness activity there are lots of great ideas out there. Here are my top seven go-to options while I'm travelling:
1. Head out for a walk or run – except for your sports shoes, you don't need any other special equipment to go for a walk or a run. Make it part of your visit or even look for a running group. Some hotels around the world are now offering regular running groups for locals and visitors, like the Downtown Camper in Stockholm.
2. Tabatas – this type of high-intensity interval training is a great way to stay in shape and can be done almost anywhere. You exercise for four minutes in intervals of 20 seconds on, 10 seconds rest. During ZafigoX 2019, the haze prevented us from going outdoors for my workshop and a series of Tabatas was a great alternative to workout in the confines of the hotel. Tabatas are based on your body weight and there are many standing movements to create a full-body workout so you don't have to worry about dirty floors or needing a matt. The added advantage of a Tabata is you scale it to your ability and fitness level.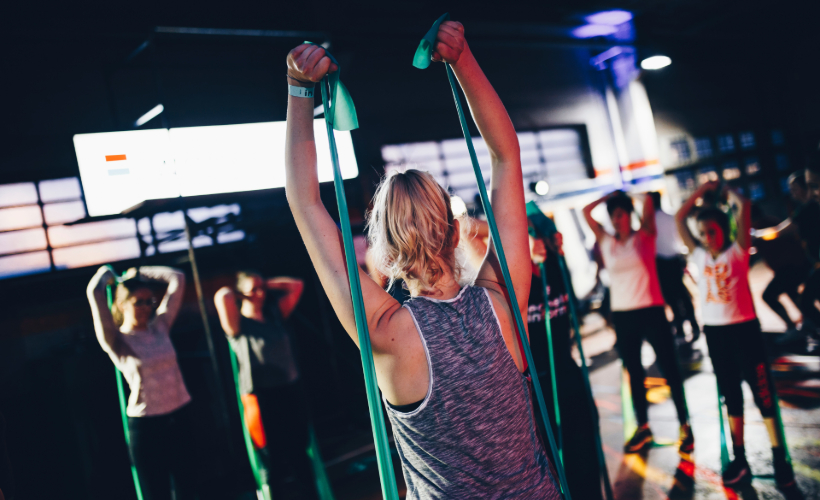 3. Gyms / Fitness classes – Groupon or similar apps can be a great way of buying a voucher to get a gym pass with access to fitness classes and weights. Your hotel may also have a fitness centre that you can use.
4. CrossFit – you can drop in to any box around the world but you will need to know how to CrossFit before going. CrossFit is all about community spirit and can be a wonderful way to make new friends if you are staying in one place for a couple of weeks or longer. If this interests you, check out your local home CrossFit box and do a fundamentals course before your trip.
5. Hiking – if you are surrounded by forests or mountains, this can be the perfect way to visit a new destination and exercise at the same time. Many tour operators offer hikes as part of travel packages, Airbnb experiences often have hiking tours available and the local tourist office will usually have hiking recommendations available. Hiking can be strenuous so be sure to ask about the difficulty level and time required. If you are solo travelling, definitely al-so ask if it is safe enough to do alone.
6. Water sports – travelling to a destination where there is an ocean, sea, rivers or lakes, will definitely have plenty of water sport activities available. Surfing, windsurfing, swimming, standup paddleboarding, kayaking and scuba-diving are fun activities to consider and can suit different budgets and fitness levels.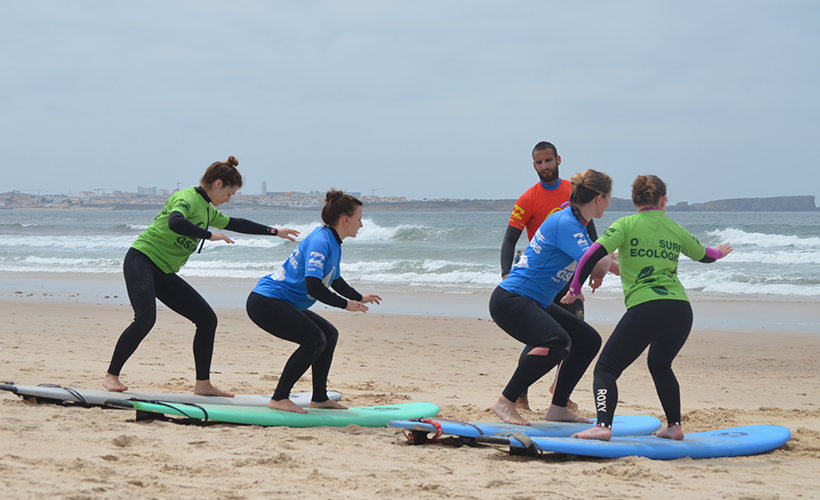 7. Meditation / Yoga – staying fit isn't always about working up a sweat or being out of breath. Taking time to stretch out with some yoga or spending a few days meditating in peaceful surrounds can do wonders for our wellbeing and travel experience. I love Yoga with Adriene, a YouTube channel with hundreds of videos to choose from. It's free and Adriene releases a new yoga or meditation video every week.
---
Yoga on an aeroplane? Zafigo Sub-Editor Tengku Zai, shows you how to keep those muscles stretched:
---
Making fitness the highlight of your travel programme?
Adventure holidays and sports travel packages are a great option if you enjoy exercise, a physical challenge or want to learn a new sport. Before I started running Footsteps To Inspire, I hosted 'learn to surf' holidays specifically for women. The week-long trip included five half-day surf sessions, yoga, massages, and lots of time to enjoy the beach. The women who came along had a great time and left feeling empowered because they had learnt to surf while having a fun, relaxing holiday. Unfortunately, my travel schedule doesn't leave me time to organise these trips at the moment, but you can definitely do a Google search to find similar options.
Another challenging option is competing in a sporting event as the focus of your trip. It can be lots of fun, qualify you for other races and a great way to see a new destination. Half marathons, triathlons, trail running events, and obstacles courses are usually open to anyone who wants to participate and you can sign up from any country. If you are looking for running races, World Marathons has the most comprehensive list out there. Spartan is the most well-known platform for obstacle courses, and check out Ironman if you are keen to really push yourself. Feel free to also join me for a Footsteps To Inspire beach run, there are still plenty of countries to go.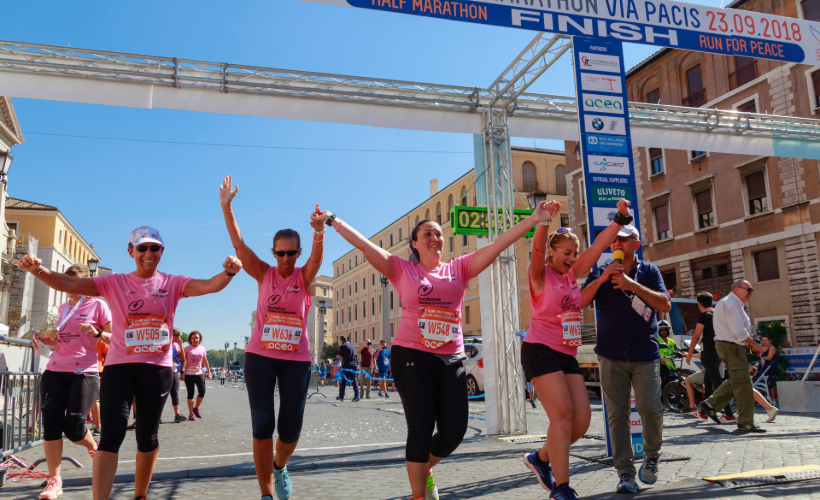 Where to workout
Now that you've decided to incorporate fitness into your travel, it's time to decide on where to actually workout. You'd be surprised by how creative you can get deciding on a workout location at your destination. Here are some ideas to get you started:
● Parks or botanical gardens
● Beaches
● Hotel gym
● CrossFit box, gyms, or fitness centres
● Your room, garden, or balcony at your accommodation
● Forests and nature reserves
● Sets of stairs
● A quiet area in the airport
● River tracks
● City bikes
● Local pools
● Organised groups
Staying safe
As a solo female traveller, staying safe is always at the back of my mind, especially when I'm doing a workout on the streets of a new destination. Being afraid to go outdoors or alone doesn't have to stop you from planning a workout, and if you follow some simple safety steps, you can definitely have fun wherever you are.
Even if don't intend on doing a workout, these safety steps can come in useful when planning your holiday or visiting a new destination: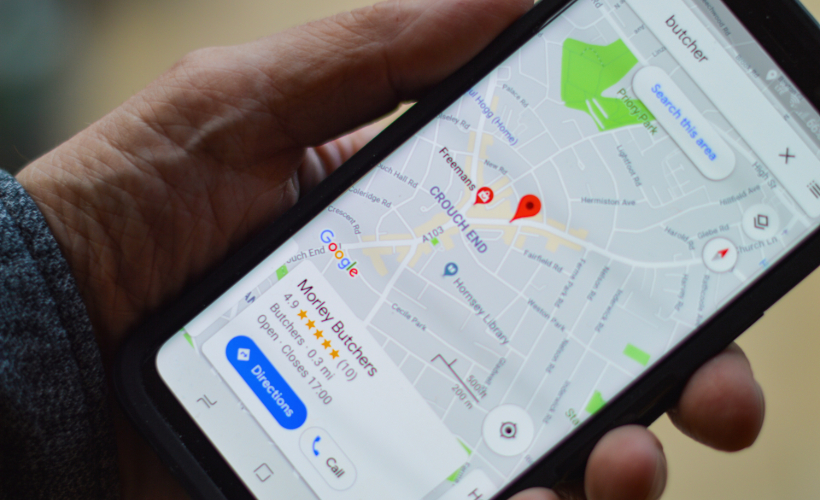 Plan your route and download offline maps to help you navigate even without data (Maps.me is great for offline maps and Google Maps is reliable for routes)
Choose the right time of day; it's better to have some daylight on your side. No matter where you are in the world, being out after dark on your own is riskier. This also includes be-fore sunrise in the morning.
Pick your location based on your surrounds and comfort level. Your hotel room or gym may feel safer than the park.
Take into consideration cultural aspects, clothing, and designated areas and what that means when exercising. If unsure, ask a local or staff at your accommodation or even Google it.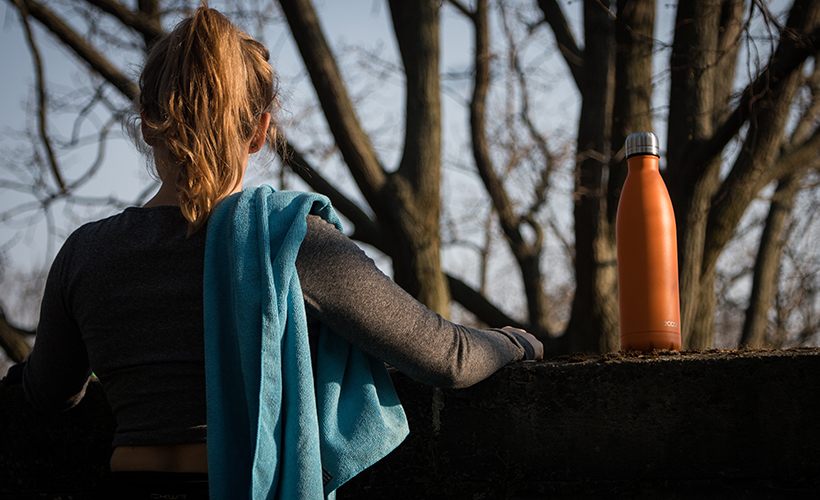 Tell someone where you're going and what time to expect you back, especially if you're solo. This can be someone where you're staying or a message to a trusted friend back home.
Bring along some ID and a small amount of cash. I like to keep a photocopy of my pass-port folded in the pocket of my workout clothes along with some local cash. I keep my phone and other items separate.
Carry personal items in a small backpack, waist pouch, or a lycra belt you can wear under your clothes. In some cities, it may be too risky to carry a backpack because of theft. I use a lycra belt with built-in pockets under my clothes instead. It's very discreet and even has space for my phone. I also use this when I feel like going hands-free. If the weather is cooler, a jacket with pockets is perfect for keeping personal items secure during a workout.
Speak to locals and ask for suggestions. Above all practice common sense.
---
Solo travel – it's an enticing lure away from the hustle and bustle of life, and a pathway to self-actualisation. However, not all life-changing experiences are positive ones.
---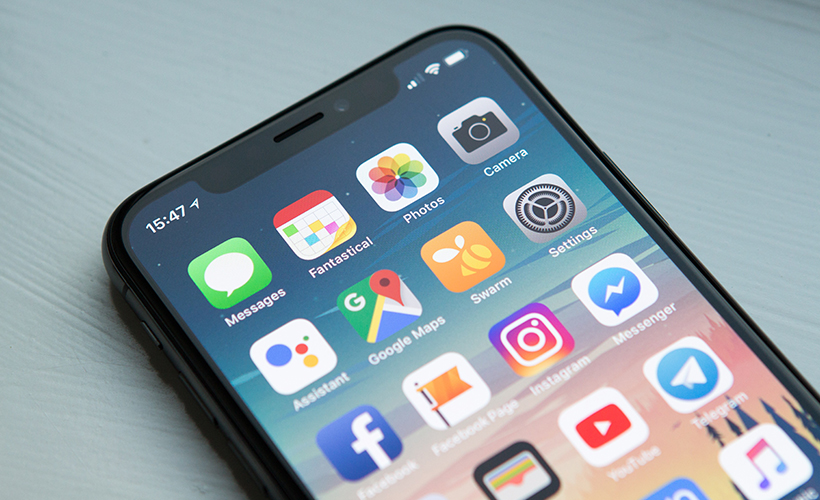 Useful apps and travel accessories
The Keep It Simple (KIS) theory is my motto for all things travel, and this includes staying fit and healthy. You don't need to pack a lot of equipment and smartphone apps make everything a whole lot easier. Download these apps, throw in a few accessories and you're ready for almost any workout:
● Google Maps and Maps.me – Ideal for route planning, finding your way and offline maps.
● Tabata Timer – Easy to use Tabata app that lets you program and time your workouts.
● Runtastic – My favourite fitness tracker. It's free, reliable and you can track a multitude of sports including running, walking, and cycling.
● Spotify – You can use any music streaming app, but this is the one I prefer. Spotify has a good selection of playlists and I find it easy to create my own. There is a free and paid option. Safety note on music: I don't listen to music when I'm out on the streets in a travel destination because I prefer to keep alert to the surrounding sounds, traffic, and people.
● Youtube – Useful app to find free workout videos and how-tos.
● Insight Timer – An app and global community with hundreds of guided meditations.
● Meetup – Perfect app to find local group activities. I've used it to go hiking, kayaking, and running with locals.
For accessories, my travel bag contains a yoga mat, skipping rope, tennis ball, and resistance bands.
Staying healthy
Finally, health and fitness complement one another and taking care of your body while you travel goes a long way to having a well-balanced experience. Getting enough sleep and healthy eating can sometimes be forgotten when we're enjoying ourselves on holiday. Remember the following: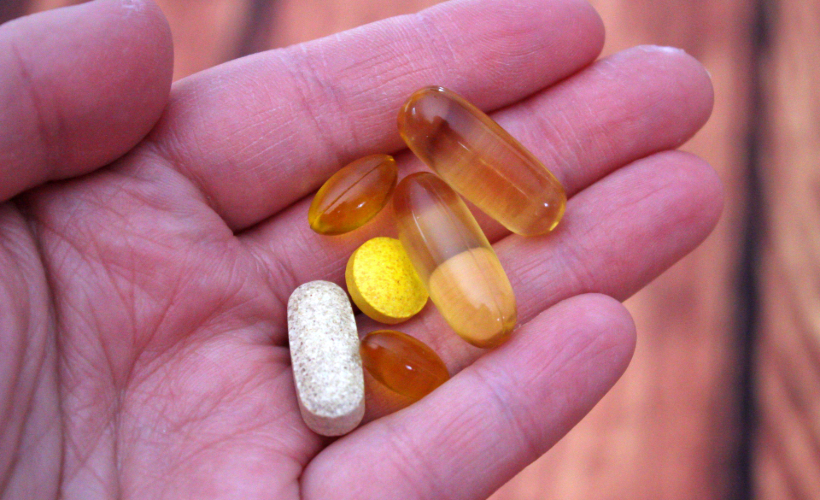 Supplement with a multivitamin, especially if you're going to be travelling for long periods or heading to destinations where fruit and vegetables are limited.
Boost your gut with a probiotic before travelling and then take some along on the journey. Probiotics strengthen our immune system and can help fend off nasty stomach irritations caused by food.
Pack a small first-aid kit stocked up with disinfectant, band-aids, paracetamol, antibiotics, anti-nausea /diarrhoea tablets, and malaria medication (if needed). I also keep some tea tree and lavender essential oil in my first-aid kit – they're great for small cuts or insect bites.
Now for a workout!
If you are looking for workout inspiration or ideas for your Tabata, head over to Darebee or Fitness Blender. You can also try out the Tabata I did with the participants at ZafigoX 2019.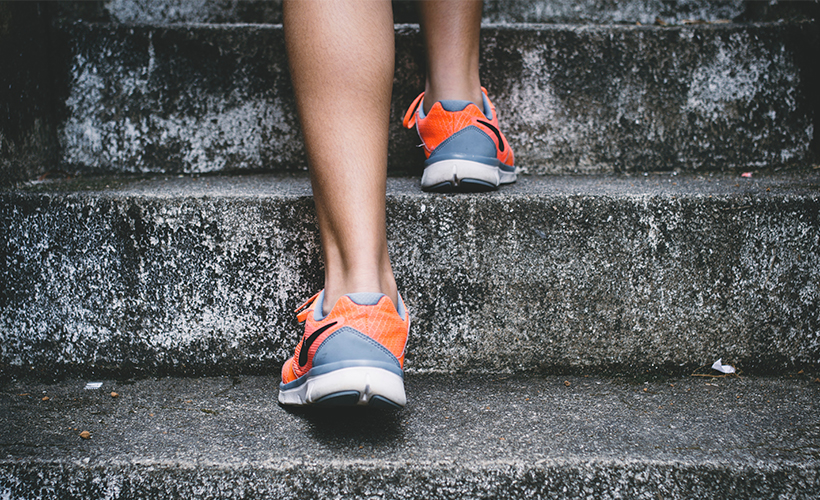 What is a Tabata
> As many repetitions as possible
> 20 seconds exercise + 10 seconds rest
> Repeat for 4 minutes
Your workout
3 x 4 minutes with a 30-second rest between each set
2 exercise movements per set
Alternate each exercise to complete 4 rounds of each exercise per 4 minutes
Set 1: Air squats / Air Ab Crunch
Rest 30 seconds
Set 2: Arm scissors / Forward deadlift and bent over row
Rest 30 seconds
Set 3: Goddess squat hold / Twist
Check out the playlist on my Youtube channel for videos demonstrating how to do each movement. Last but not least, have fun!
Get all the latest travel stories from Zafigo. Follow us on Facebook, Twitter, and Instagram.