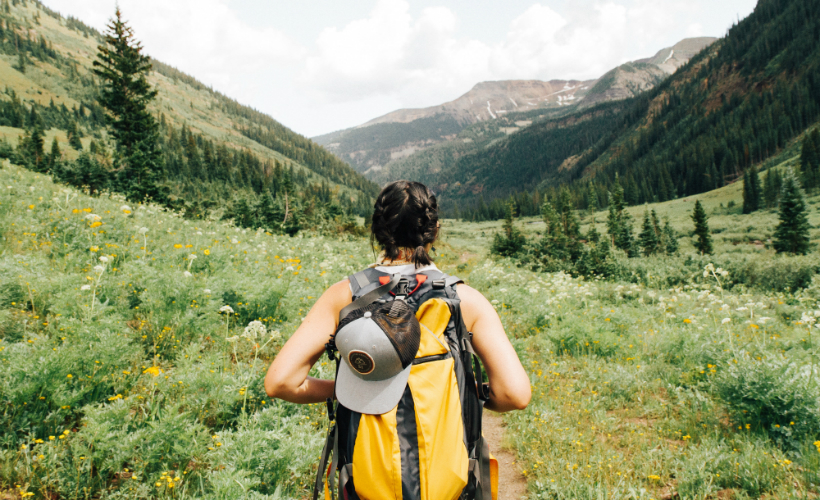 Hiking is ranks high among the favourite activities of adventure-loving travellers. This activity takes you away from the buzz of the city, where you can breathe in the freshest of air, listen to the chirping of the birds, and explore Mother Nature from up close. Naturally, being a physical activity, you'd want to enjoy hiking or trekking without hindrance.
Back pain is regarded as one of the most common concerns from which people suffer nowadays. Lower back pain is caused due to various factors and might turn into a chronic problem when not handled correctly from the very beginning. While for some the pain can be excruciating at times, some others may experience a constant numb or dull ache. Either way, hiking with back issues isn't easy.
If you find that you'd like to get into hiking but are hesitant due to pain issues, remember there are many hikers who suffer from back pain too. Just keep the following in mind:
Get a good sleeping pad
Waking up with a painful and sore back in the morning while on an overnight hike isn't anyone's idea of a good time. So get a good sleeping pad. It provides relief, even if only a little. Having an extra backpacking pillow is also recommended. If you sleep on your back or on your stomach, place the pillow under your knees; and if you sleep on your side, place the pillow between your legs. This will provide your spine with support while sleeping and minimise backaches.
Stretch without fail
Begin each hike with a stretch. It's recommended you do this as a warm up before any kind of physical activity or exercise to loosen the muscles and joints in the body. The structure of the spinal cord is extremely complex with a dense network of ligaments, tendons, bones, and muscles. Stretching helps in keeping the muscles and ligaments loose, so the stress on joints is minimised. Blood flow is also improved thus significantly easing pain and discomfort.
Carry the right backpack
Hikers should be careful about the backpack that they carry, especially with it being the main load and placing weight upon the area in pain. It's recommended that hikers minimise the weight on their back as much as possible. According to orthopaedic experts, it's suggested that a backpack's shape shouldn't be overarched. While walking, a backpack also shouldn't make you lean forward. While purchasing a backpack for hiking, also check the hip size, torso length, sternum and shoulder straps, and most importantly, its weight. Finally, don't pack unnecessary things.
Proper shoes and boots are must
Hiking in old, worn out shoes is a big no-no as it may contribute to or aggravate a backache significantly. Wear comfortable shoes or boots specially designed for hiking. There's a kinetic chain that runs through the body and it begins in the legs. These joints and the muscles work together and movement in one part of the body affects another. The shoes or boots that you wear for hiking should provide arch and foot support which in turn reduces the strain on other parts of the body, including the spine.
Carry anti-inflammatory medicine
It's always better to be safe than sorry. Therefore, carrying pain relievers and anti-inflammatory medicines while on a hike is highly recommended. Needless to say, a sprained ankle or muscle pull can hamper one's hiking programme, so while you're preparing for those possibilities in your first aid kit, throw in a topical treatment to alleviate a potential backache. Always be prepared!
Get all the latest travel stories from Zafigo. Follow us on Facebook, Twitter, and Instagram.