As Merdeka Day approaches, it's time to dust off those Jalur Gemilang flags, put on your favourite red, white, and blue ensemble, and get ready to rock the day! Whether you're planning a chilled day out or an all-out celebration, we've got the lowdown on what to do this Merdeka Day.
Where to go
Fireworks are, of course, one of the most sought-after Merdeka celebrations in Malaysia, and what better place to see this display than from one of Melaka's highest commercial points?
Visitors may take in the stunning cityscape at 1-Altitude Melaka's Wildseed Café, which will stay open until past midnight on the eve of 31 August. This makes it the ideal vantage point to observe 1-Altitude Melaka's very own spectacular fireworks display up close.
Additionally, guests will be in a fantastic location to see other fireworks displays throughout the city. That's not all. After the fireworks display, immerse yourself in Melaka's colourful culture. Jonker Street comes alive on weekends with local crafts, street cuisine, and interesting activities.
Wildseed Café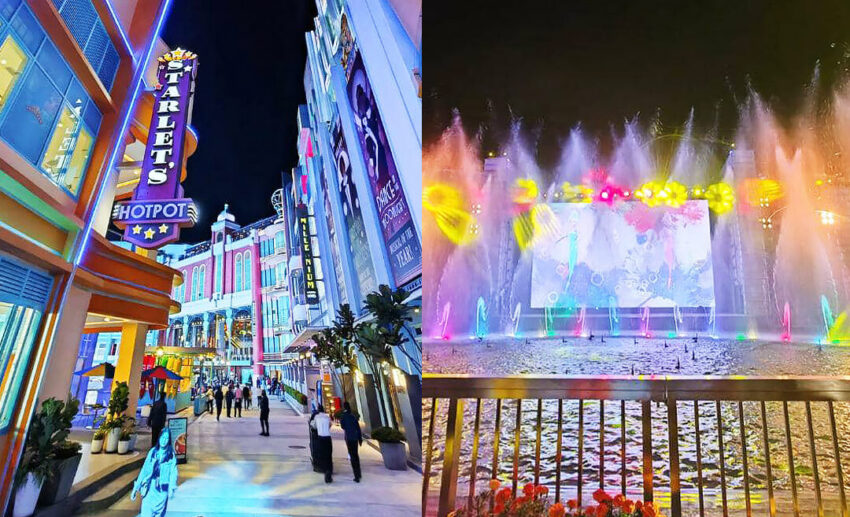 Celebrate on top of the world — literally! Resorts World Genting is celebrating Malaysia's 66th Independence Day by introducing a variety of entertaining events and delectable cuisine options under the hashtag #RWGMerdekaCaraKita.
Everyday until 3 September 2023, from 3pm to 11pm, make the most of the school break by taking your kids to the Open Car Park at Resorts World Awana (RWA) for an exciting Food Truck Fiesta under the stars. Experience a special outdoor dining experience in partnership with TAPAK Urban Street Dining. The best part? It will be free. Additionally, there will be live buskers and a campfire — how fun!
Alternatively, come to a MEOWsome exhibition with your cats and take advantage of the chance to meet other cat lovers and owners. Dress your cat in Merdeka-themed clothing for the cat fashion show that will take place on 31 August to heighten the excitement. The competition will start at 7pm after registration closes at 5pm. Kelab Meow United will provide the most patriotic cat the chance to take home some tempting goodies.
Resorts World Genting
Where to shop
Uniqlo is teaming up with Bingka to produce distinctive food and product stickers of each state that can be customised. This ultra-cute project was inspired by the lovely experience of travelling across Malaysia by train. Delightfully romanticised, it gives you the chance to thoroughly immerse yourself in the sights and noises that frequently go missed during excursions by automobile or aeroplane.
With its quirky graphics, the Uniqlo x Bingka KL sticker collection showcases the best of Malaysia. Create your own t-shirt or tote bag right here.
Uniqlo
Bingka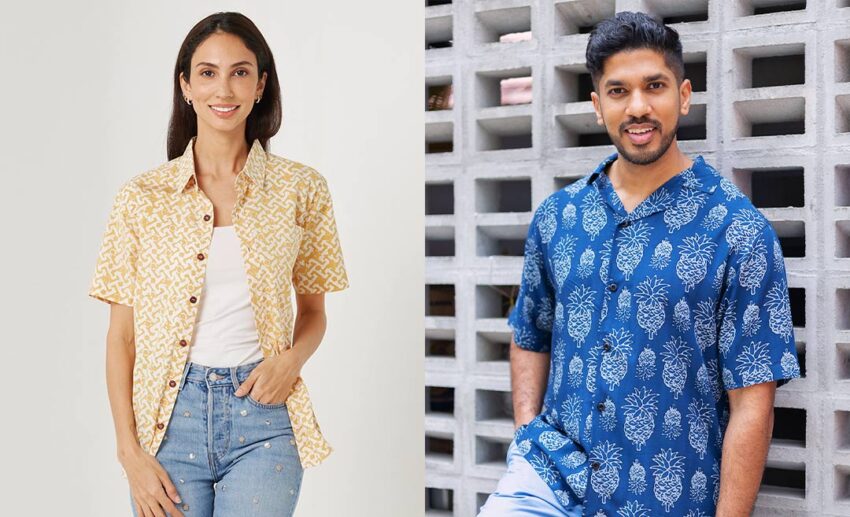 If you're looking for something more cultural in honour of Malaysia's rich cultural batik heritage and the spirit of freedom that unites Malaysians, Batik Boutique is happy to announce a festive celebration of Merdeka with a special assortment of batik products.
The collections feature a variety of goods, including beautiful batik clothing like sarongs, scarves, and kebaya, as well as home accents like table runners and pillowcases. You may browse and buy items from the Merdeka Collection online.
Batik Boutique
The annual Merdeka-Malaysia Day collaborative effort #Empatbelas by APOM honours the 14 states of Malaysia. The goal of the initiative is to help you show off your love for your state by expressing yourself creatively and having your drawings made into goods. By asking regular Malaysians to come up with imaginative pantuns (rhyme), APOM is motivated to work with #empatbelas2021 and #empatbelas2022.
This year, #empatbelas2023 will work with 14 sasterawans (writers), one from each state in Malaysia, who will write an empat kerat (four-line) pantun on their home region. The pantun will then be modified for merchandise designs by APOM. The chosen pantuns for the #empatbelas2023 must incorporate Manglish in order to demonstrate what makes the contestant proud of their home state.
This year, TM has joined forces with #Empatbelas2023 to promote local artists, which works in tandem with TM's Bulan Kebangsaan initiative, AIDENTITITM KITA. The campaign kicks out with Malaysia's first Bulan Kebangsaan Generative AI music video, which transforms the country's rich culture and tradition into enthralling digital art, sceneries using text prompts, and incorporates the talents of MK (K-Clique), Suki Low, and Balan Kash.
In preparation for Hari Kebangsaan, merchandise from the #empatbelas2023 is now on sale. The complete collection will be accessible online at and in all APOM stores.
APOM
What to see
Until 17 September, The Gardens Mall will commemorate Malaysia by showcasing two local artists, Eric Siow of MiniARTure Concepts and Lim Pui Wan of PicoWorm, in a miniature display at the South Palm on the Ground Floor. If you're missing your childhood, visit Ban Fong Provision Shop in Pui Wan. It features a rack full of biscuit tins and vintage gashapon vending machines. Another piece on exhibit is The Old Place, a vintage barbershop complete with mosaic floor tiles, a horse-racing calendar on the wall, and little Master Q comics for customers.
To commemorate the local artists and the exhibition, the mall is giving away merchandise to shoppers who spend RM450 (RM300 for AmBank credit cardholders or The Gardens Club members) or more in a single receipt at any of the mall's speciality businesses. Each shopper is only eligible for one redemption per day.
What to eat
In celebration of Malaysia's rich tapestry of flavours, cultures, and history, Shangri-La Kuala Lumpur welcomes visitors to go on a delectable trip with their Merdeka Promotion. Enjoy a symphony of genuine Penang hallmark dishes that two distinguished guest chefs, Chef Khor and Chef Zakry from Rasa Sayang Resort and Golden Sands Resort, have painstakingly curated.
As you enter Lemon Garden, you'll see a new and exciting addition: specialised stalls throughout the facility, each symbolising its own culinary adventure.
Whether diners are in the mood for tasty Italian pasta, authentic Malay rendang, exquisite Chinese dim sum, or traditional Western roasts, each part is a tribute to culinary quality and will be available for dinner right up till Malaysia Day on 16 September.
Visitors can reserve a dinner meal from Tuesday through Thursday for RM198, and a premium seafood supper from Friday through Sunday for RM258.
Editor's note: This article was originally published on 28 August 2023 but has since been updated to include more listings and activities.