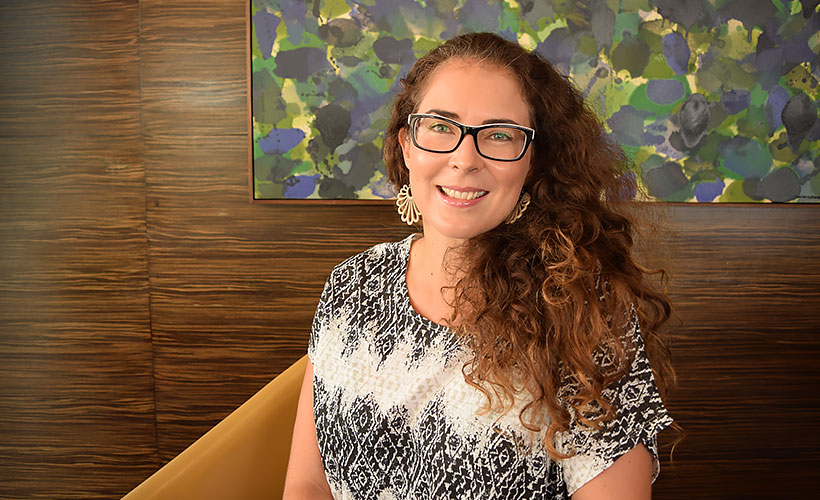 She was 21 and pursuing her dream to study Arts in the city of Paris, France. Full of life and enthusiasm, always awaiting her next adventure, Claire McFarlane had no idea that a single night could alter the course of her entire life. She was brutally attacked, strangled and raped on the streets on Paris and left to die. Ten years later, in 2009, her attacker was caught through DNA. What followed was a legal battle with the French Justice System that lasted for 16 years and cost her AUD50,000.
After battling the trauma and a foreign justice system, Claire decided to share her story in the hopes of making a positive impact for survivors of sexual violence. On 18 July 2016, she began her biggest adventure yet: To run 3,000km of beaches across 184 countries in support of rape survivors. The movement, initially called Project BRA (Beach Run for Awareness), started as a run in Cape Town, South Africa and was meant to raise awareness on sexual violence. It soon escalated to a full-blown project and Claire quit her full-time job to devote herself to it.
Renamed Footsteps to Inspire, Claire has since run in 12 countries including India, Thailand, Cambodia, and just last month, Malaysia, where she ran 16km along Penang's Batu Ferringhi beach. Claire also stopped by Kuala Lumpur, where she was hosted by the PARKROYAL Kuala Lumpur and where Zafigo met her for this interview.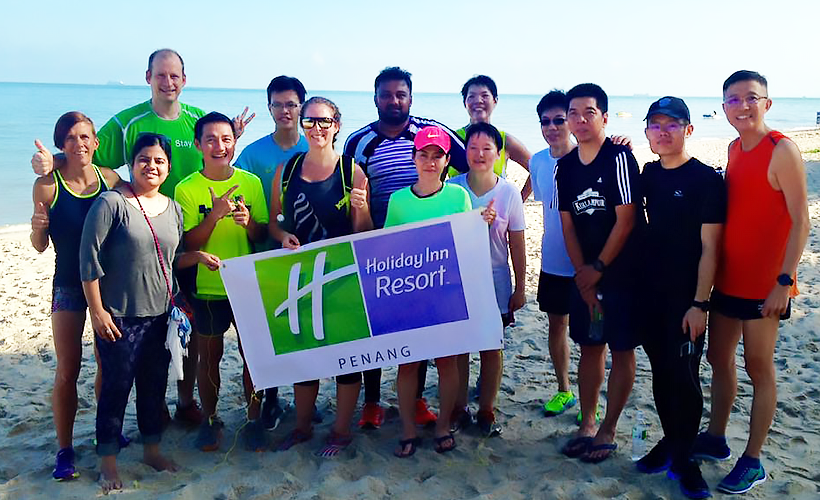 How has your life been after the incident?
Claire McFarlane: To be honest, like many victims, I spent 10 years of my life in denial. The incident stripped me of my self-respect. I became so busy that I didn't have to think about what happened to me. I worked all the time, partied hard, and fell into bad relationships. It was only when my attacker was caught and I was made to relive the ordeal over and over again during the legal battle in France did I realise that it was time to heal properly.
What would you say to other survivors of sexual violence?
CM: Talk. I would strongly urge anyone who has been through an act of sexual violence to talk to someone. Reach out to organisations who can guide you through your options and provide counselling or support. You have the choice. Not everyone is able to go through the reporting and criminal process. But this doesn't mean that you can't recover from what has happened. Please break your silence and give yourself the freedom to heal.
You started this project several years after the incident in Paris. Do you wish you had started it earlier?
CM: Personally, this is the best time to get started. My years of dealing with my own personal trauma, getting out of the negativity that shrouded my life, and the entire legal battle has left me with enough experience and strength to help other survivors.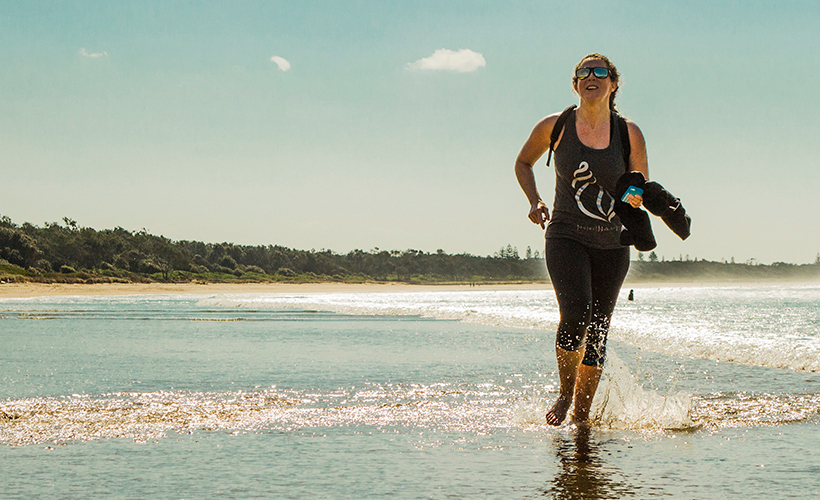 Why the name Footsteps to Inspire?
CM: When I first started running, I called it Project BRA. Since starting the run last July, the project has evolved and it became apparent that a name change was necessary: it's about creating a global, peaceful dialogue which includes all gender groups. Rape is not just a woman's issue.
Footsteps to Inspire is using sport and adventure to change how we talk about sexual violence around the world. By sharing my own story of survival, I want to inspire others to break their silence and to speak up for those without the freedom to call for help. We can all take a stand and make a difference, one footstep to inspire at a time.
One of your main aims is to break the silence on rape. Why do you think rape is such a taboo topic and what can we do to change the situation?
CM: Explaining rape or even sexual violence is very complex. There are many shades of sexual violence, from cat-calling through to rape. It is evident that culture influences how society views sexual assault and in many patriarchies, it is used as a form of oppression. In some places, it is a play over virginity. The myth that a woman is worthless once she is no longer a virgin makes her an easy target to abuse. Sadly, these women are often dishonoured by society and the mere struggle they have to face forces them to choose silence over action.
We, as a society, need to stop this 'blame and shame' game and accept the reality that sexual violence, whatever its form, is by no means the victim's fault. It can happen to anyone. Just acceptance of the issue will go miles in bringing about change.

What is your vision for Footsteps to Inspire, and how will it empower rape survivors?
CM: There is a big, long-term vision for Footsteps To Inspire but what is most important right now is to keep giving other survivors the courage to break their silence. I'm using beach running and adventure travel to tackle this difficult issue in a more positive, empowering way, and to set an example that it is possible to survive and thrive after a life trauma. I'm creating a movement of change and hope to encourage communities around the world to continue the legacy of Footsteps To Inspire by hosting an annual beach run for survivors of sexual violence.
How are you managing the project, raising funds, selecting countries, and putting together a schedule for travelling?
CM: Footsteps to Inspire is primarily a one-woman show! Of course, I have a lot of moral support from family, friends and followers, but most of the planning, travel arrangements, community engagement, connecting with survivors, and fundraising is just me.
So far, I have conducted beach runs (covering 16km each stretch) in 12 countries including South Africa, Cambodia, Thailand, Fiji, and India. This year I plan to run in another 43 countries; Malaysia is my first country for 2017, followed by Singapore and Philippines.
At the moment, this journey is funded by me. In some countries, I am lucky enough to have hosts who will sponsor my stay and the project makes small money from talks, collaborations with other services, and donations. In the future, I hope that Footsteps to Inspire becomes a donor-funded organisation and is able to financially support rape survivors. Of course, that will entail a lot of fundraising and awareness work. I have a lot of trust that everything will work out.
How was your run in Penang (on 25 February)? How do you think Footsteps to Inspire will be able to help victims of sexual violence in Malaysia?
CM: It was wonderful! We ran 16kms along Batu Ferringhi beach. I am really grateful to all the men, women, and children who participated in the run, and for the support of the team at Holiday Inn.
In every country I run, I engage with local authorities and NGOs that help survivors of sexual violence, to share stories and understand what the issues, complexities, difficulties, and hopes are for survivors in each country. In Penang, I met up with the Women Center for Change (WCC), an organisation that helps survivors get the right medical, legal, and psychological help. Together, we did a live talk on Facebook as our first initiative to spread awareness. I also visited the One Stop Crisis Centre (OSCC) at Hospital Kuala Lumpur.
Malaysia has good laws and facilities for victims of domestic and sexual violence. I am hoping to do more work with the OSCC and replicate such models elsewhere.
Zafigo's mission is to empower women through informed travel and to help make travel safer and more interesting for women. What are the most important things you keep in mind as a woman traveller?
CM: I have been travelling a lot these past years and some my best tips for solo women travellers would be:
Research well about the place you are going to and familiarise yourself on where you can go for help in an emergency
Be aware about the culture of the country you are visiting and respect their traditions
Make sure you get travel insurance, it really helps
Be conscious about your dressing style and belongings. Avoid attracting unnecessary attention; I tend to avoid wearing expensive jewellery or luxury brands
Try to pack light so you don't have to worry too much about your luggage
Make use of technology. Download local apps – for transport, maps, nearby help centres – onto your phone and keep your phone charged at all times
Do you think projects such as Footsteps to Inspire will help improve safety for solo women travellers?
CM: As harsh as it sounds, I was raped when I was travelling. I might have just started but one of my goals is to create a Sexual Violence Safety app which will provide information about legal rights, finding support, and breaking language barriers, which will be a great tool for travellers. I also hope that through Footsteps to Inspire, we are able to create more awareness about sexual violence, and the information I collect in the journey will help women to stay more alert and safer while on the road.
This year's International Women's Day carries the theme #BeBoldForChange. What is the one thing that you most like to see when it comes to women's standing in society?
CM: I would like to see women have the freedom to choose what is right for their bodies and their lives.
Lastly, we know you have travelled to 27 countries. What is your favourite destination to visit and what makes it so special?
CM: It's way too hard for me to choose. I love them all. Some highlights would be Bangkok. The city has the right mix of Eastern and Western philosophies, it's a great hub for South East Asia. Surfing in India was amazing and I'd go back for that. Next on my list would be my home country, South Africa. It is a beautiful country with many different landscapes and African cultures fused together. My aim is to spend six months of each year there.
Women have to look out for many things that men may not. This is especially so in Asia and the Middle East where social and cultural norms that affect women vary from one country to the next. Zafigo is dedicated to helping women navigate that maze by making travel safer, better, easier, and more interesting for women.
For the first time in Kuala Lumpur, we're bringing Zafigo to life with ZafigoX 2018, a three-day event that features speeches, workshops, and panel discussions with extraordinary women from all around the world. These women have broken boundaries, achieved goals, overcome hardship, shattered stereotypes, and set records — all by embracing their wanderlust.
Catch Claire at ZafigoX 2018 from 9-11 November at The Gardens Hotel Kuala Lumpur to hear her story. You can also attend her closed-door Women's Circle session to listen and exchange your experience of sexual violence with other survivors. Get your 3-day, all-access pass here.
Get all the latest travel stories from Zafigo. Follow us on Facebook, Twitter, and Instagram.