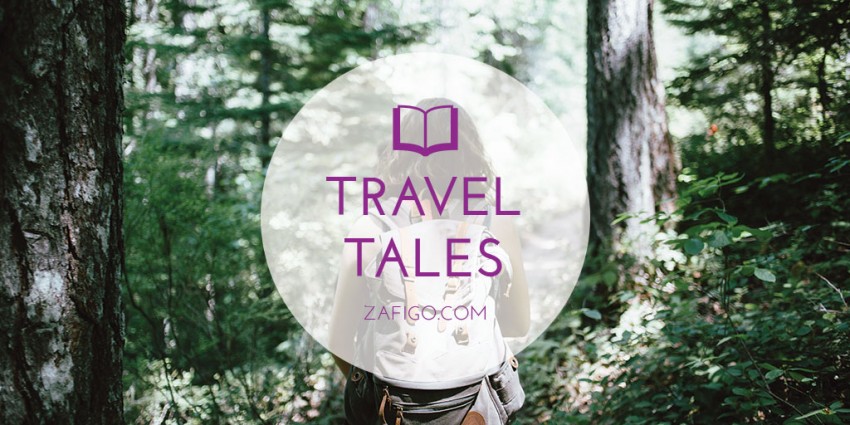 As a constant wanderer, I try to go to a different country every month. Also, I can't say no to a good deal on flights! I'm your classic budget traveller. If ever I need to decide between two places that have a good deal, the deciding points for me are: 1) Do I have friends there? Maybe I can stay with them. 2) Is there a volcano nearby?
The volcano obsession started on December 31, 2016. I venture off the coast of the North Island in New Zealand to visit an active, aquatic volcano known as White Island. It's the most incredible thing I've experienced and I get hooked. Any volcano, anywhere, I'll see you there.
When I'm not trying to get near a volcano, I love cities… the public transport, jumping on trains, buses, trams, and refusing to opt for luxury. It means I can travel more for my money and see a side to cities that's more similar to real life there.
One time, I had about 40 days between two productions of RiutBag, the company I founded that creates 'backwards backpacks' for safer urban travel. Rather than coming back to Europe and having jet lag four times, I chose to travel within Asia, in pretty much the same time zone.
I grabbed my RiutBag X25, unfolded it from compact to expanded mode, and it became my safe travel backpack for 40 days. It came on every flight with me: Xiamen, China to Hong Kong to Hanoi, Vietnam; and even when I travelled via train and bus from the north of Vietnam down to the South. The X25 with its chest and waist strap is an excellent travel companion. It's small enough to fix on every flight, carries my office, and everything I needed for 40 days. After Vietnam, I flew to Japan for a few days, and then back to China.
The trip was incredible. It taught me so much about the multifaceted country of Vietnam, its outrageous beauty and calm outside the cities, and also allowed me to visit the loudest cities I think I've ever experienced. It also taught me this: having a stuff bag or daypack is a great idea for day trips. However, the safest place for a RiutBag is on your back.
I was walking through Ho Chi Minh City, on my way to my final Airbnb flat. I had my juiciest valuables – passport, phone, wallet, spare cash – in my daypack, which I held in my hand, rather than having packed it away with all my other belongings in my RiutBag X25.
A guy on a motorbike rode past me, grabbed my daypack and rode off into Ho Chi Minh City with it.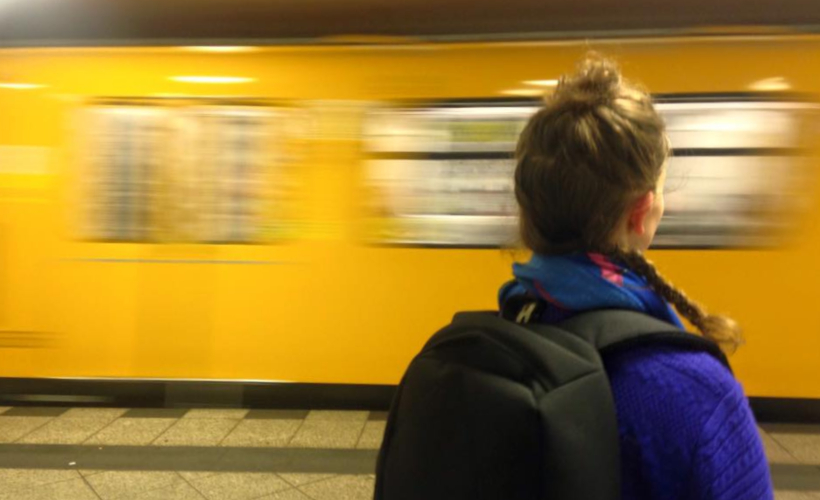 I missed my flights out of Vietnam, had to go to Japan to get a new visa for China, and – to add insult to injury – handled the fact that I, the designer of a safe backpack, was robbed. Needless to say, I didn't take it lightly.
However, what I can say is this – even if bad things happen while you're travelling, 99 per cent of the time, you'll be fine. You will get out, you will find a way, the authorities will help you. It won't be the way you planned things, won't be as quick or as easy as you want, but it'll work out. Though it may be stressful and, in most cases, expensive.
So now for the most valuable lesson I learned in Vietnam: learn to explore, stop planning ahead, let yourself enjoy every second, read up before you go, and most importantly, you are a guest in the countries you visit so travel with care and respect. Walking around a busy city with a small bag full of valuables in your hand is asking for trouble.
Yes, feel comfortable, feel at home in the countries you travel to, but be smart too. Pack your valuables away. Only you are responsible for them. In this case, I let them get away because I got complacent.
If you want your belongings to be safe, you have to make them safe. They go in your backpack, on your back, out of sight, and then they are out of mind. Safe travel is a combination of good travel behaviours and well-designed travel products.
---
 Read our last Travel Tale:
---
Here's your chance to get published on Zafigo! We want your most interesting Travel Tales, from memorable adventures to heartwarming encounters, scrumptious local food to surreal experiences, and everything in between.
They can be in any form and length –short stories, top tips, diary entries, even poems and videos. Zafigo is read by women travellers the world over, so your stories will be shared to all corners of the globe.
Email your stories to [email protected] with the subject line 'Travel Tales'. Include your profile photo and contact details. Published stories will receive a token sum.
Get all the latest travel stories from Zafigo. Follow us on Facebook, Twitter, and Instagram.