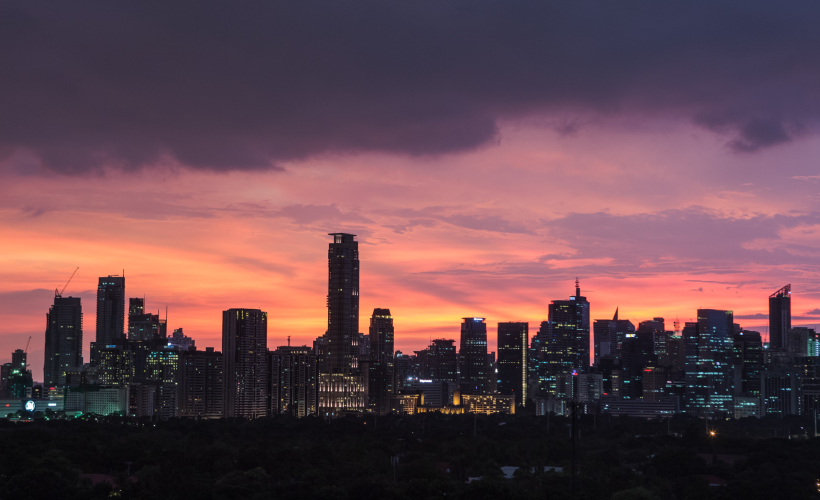 When it comes to the beauty of the Philippines, crystal-clear beaches, chocolate-coloured hills, and amazing green mountains are certain to come to mind. These patches of paradise are some of the most stunning sights in the world, making them the perfect snapshots for your Instagram feed. But what about the city? Beyond the country's natural wonders is a rich culture of heritage that mixes east and west. In Manila alone, there are several sites to see that are worthy to capture for your social media. They range from the classic and historic to the colourful and new.
When you're in Manila, make sure to check out these cool places that are totally Instagram-worthy!
Intramuros
You might have heard about Intramuros. This famous, walled city right smack in the middle of the nation's capital is one of the very few areas in the country that's still as Spanish as ever. Stepping into Intramuros is like taking a trip a few hundred years back in time, when the Philippines was still a colony of Spain. It's like a small patch of Europe in Southeast Asia, complete with stone streets, brick houses, and extravagant churches all keeping the Spanish-Filipino culture alive.
San Sebastian Church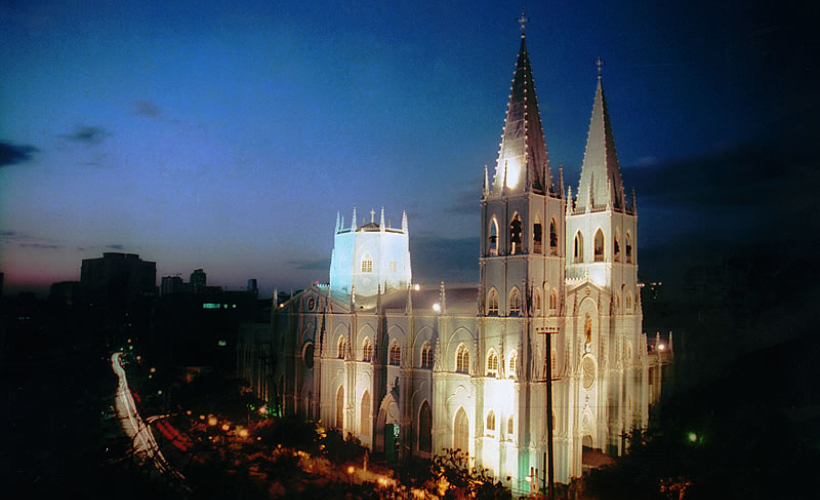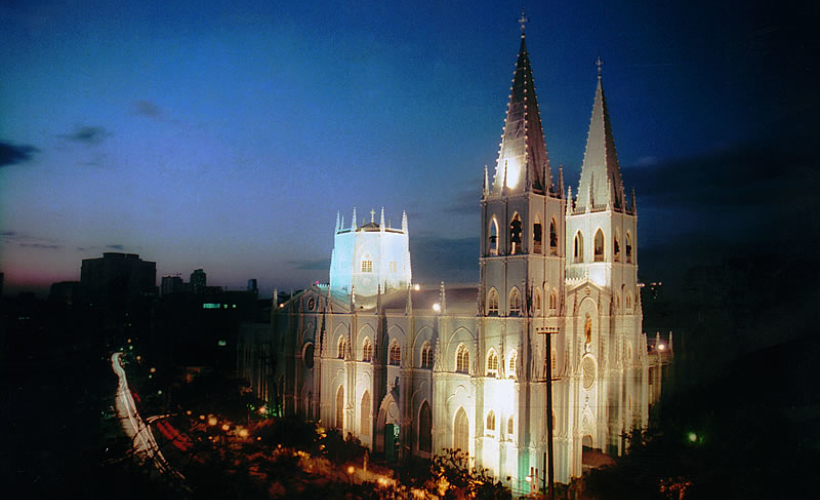 Although Intramuros boasts a bevy of elaborate Baroque-style churches, perhaps the most famous of the kind is in another town. In Quiapo stands the San Sebastian Church, a medieval-like structure amidst a heavily-urbanised and contemporary area. From the outside, it may seem too flamboyant with the tall towers painted in mint pastels, but once you go inside, it's a completely different view. Lit by electric chandeliers, the place still looks almost the same as it did in during the Spanish colonisation era. The steel foundation can be seen, which is no surprise as the engineer who built the building was Gustave Eiffel himself, the namesake of the Eiffel Tower. Although the church is darker than most, its baroque artistry will be a sight to behold on your Instagram.
Chinatown
Every country has their own Chinatown, but the one in Binondo, Manila in the Philippines is perhaps one of the most colourful. Since the country is near China, the Philippines has a lot of Chinese influence in their culture. Complete with colourful Paifangs, Buddhist temples, hanging red lanterns with golden tassels, and all sorts of shops that sell colourful Chinese knick-knacks and lucky charms, this area is a feast for the eyes. Each corner is an Instagram snapshot waiting to happen. And if you're there on a Chinese holiday, you might get to see (and film for your Instagram stories) their famous street Dragon dances.
---
Thinking of going at it alone? Check out these spots:
---
Maginhawa Coffee Shops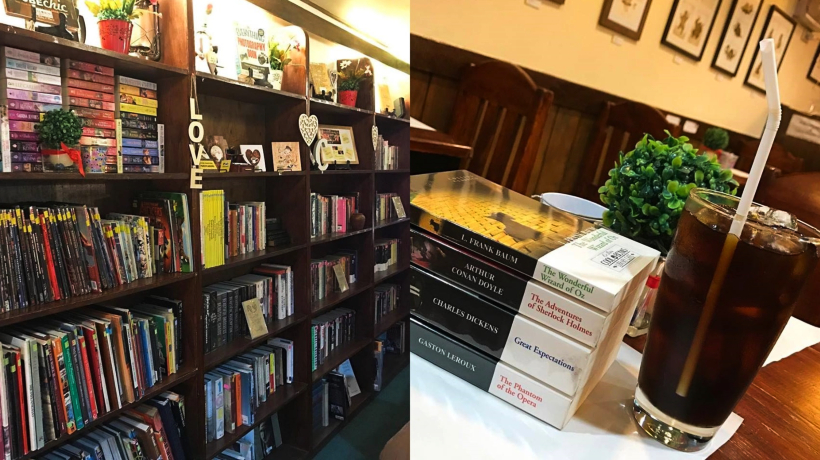 Maginhawa is a famous strip in Quezon City that has a lot of amazing restaurants and cafes. From fine dining to grills and diners, there's a barrage of food establishments at this beloved landmark. But when it comes to Instagram-worthy places, look for its many coffee shops. If you want a hipster-esque shot for your feed, you can definitely find the best cafes for such here. Cool Beans Library Cafe, for example, has a visually-stunning library just waiting to be shot. KKK Coffee on the other hand, takes you back to the Spanish colonization era with its historic interior design and ambience. Whichever you choose for your feed, don't forget to tag them on your post to give them a shoutout.
Dessert Museum
Want a snapshot with floating marshmallows? What about with a pair of giant gummy bears? In Manila's famous Dessert Museum, rooms are decorated with oversized sweets. While these aren't edible, they still look cute and quirky enough for a fun Instagram post. This place has even become a common photography location for publications ranging from travel blogs to fashion magazines.  
National Museum of Natural History
Every museum is Instagram-worthy, but in Manila, arguably the most picture-perfect is the Natural Museum of Natural History. The architecture alone is a modern yet traditional marvel. Inside, there are loads of exciting displays to share with your Instagram followers, such as the different artefacts of ancient Filipino tribes, a replica of Lolong, the longest crocodile in history that was captured, and the Tree Of Life, the indoor helix that's probably the most shared site in the entire museum.
The University of The Philippines
The top university of the country is arguably its most beautiful as well. The University of the Philippines' main Diliman Campus in Quezon City full of Instagram-able sites. They boast a wide array of tree-lined roads, perfect for an afternoon stroll or a romantic shot as well as old structures that have a lot of histories to tell. One of their most sites, the Sunken Garden is a vast field that's 'sunken' or underground from the street. Another is the Oblation statue, the school's icon, and the sunflower strip adjacent to it.
---
In the mood for sun sea and sand? How about check out these locales instead:
---
Manila Central Post Office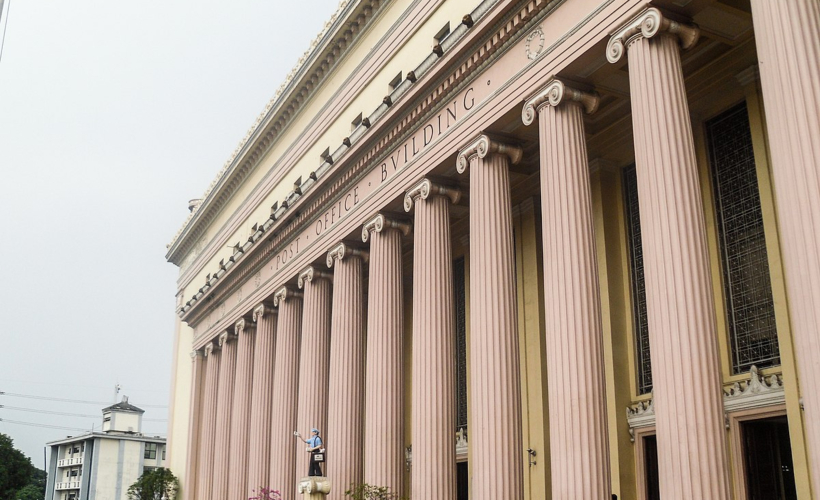 One of the most beautiful buildings in all of the Philippines, the Manila Central Post Office proudly stands at the center of the capital. The exterior along makes for an exquisite Instagram post, but the inside is just as historically beautiful. In fact, it's been years since the post office was last active, but the building itself hasn't been torn down because of its extraordinary beauty.
Poblacion
This famous strip of bars and nightclubs has become a go-to paradise for nightlife dwellers. It houses several eye-catching establishments, such as the retro-inspired Filling Station and the outdoorsy and woodsy Wild Poppy. Similarly to Maginhawa street, this place is chockfull of hipster-friendly hangouts that will sure to pique the interest of your many followers.
Roxas Boulevard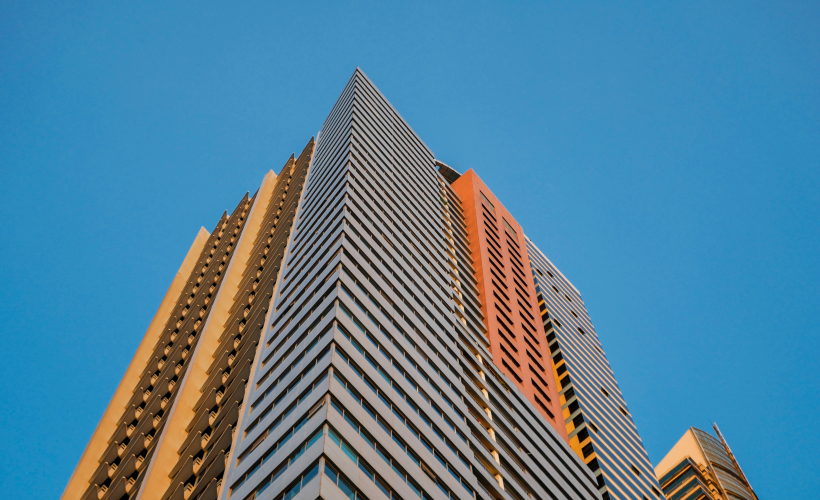 Another famous strip in Manila is Roxas Boulevard. Located against the stunning Manila Bay, this busy shoreline contains some of the most important establishments in the country, such as a few foreign embassies, the Cultural Center of the Philippines, and the World Trade Center of Metro Manila. beyond these buildings is a fun and lively strip that most families visit during the weekends and holidays. Here, you can capture the family-aspect of the Filipino culture to display on your feed. The sunset here is definitely one to capture for your Insta-feed.
Get all the latest travel stories from Zafigo. Follow us on Facebook, Twitter, and Instagram.