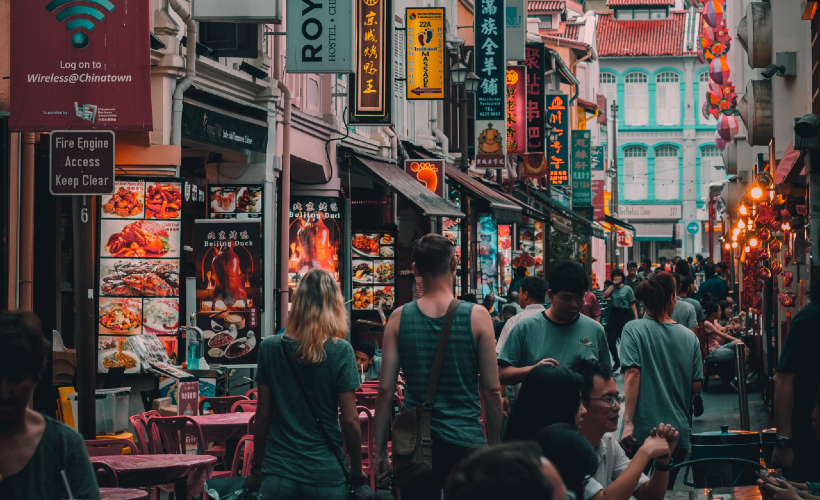 Many dream of dining at Michelin-starred restaurants but don't get to because of the steep prices that normally come along with a meal. However, on my travels in Southeast Asia, a fellow traveller commented that it was entirely possible to indulge in a Michelin-starred meal without breaking the bank.
I was sceptical until I discovered that 58 restaurants and hawker stalls in Singapore have made it to the Michelin Bib Gourmand awards in 2019. Overcome with curiosity, I made a trip to Singapore to sample some of the Michelin-starred hawker food and was completely blown away by the explosion of taste, variety, and more importantly, the reasonable prices.
But, first things first.
What is a Bib Gourmand Award?
The Bib Gourmand is awarded to food establishments deemed to be of good quality and good value by the team of Michelin inspectors. This award was created in 1997 and the food awarded must be of premium quality and taste, and priced at a maximum of SGD45 (approximately USD33). In 2019, 12 new food establishments were awarded Bib Gourmands. A sure indication of the exciting gastronomy scene developing in Singapore.
Here are a few of the hawker stalls granted with the prestigious award:
1. Tai Wah Pork Noodle (Hong Lim Market & Food Centre)
A firm favourite amongst locals and tourists alike, this hawker stall was first awarded the Bib Gourmand in 2017 and has retained its title ever since. The slightly vinegary and tangy flavour coupled with the delicious pork and beef balls explain why there's often a one- to two-hour queue to sample this delight.
Price: SGD6-8 or approximately USD4.40-6.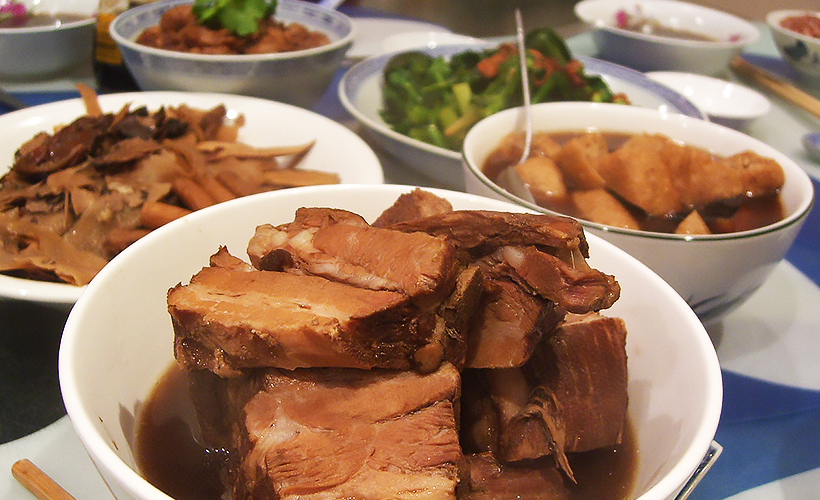 2. Song Fa Bak Kut Teh (New Bridge Road)
The original owner, Mr. Yeo started selling bak kut teh (pork rib broth) from his pushcart in Johor Road back in the late '60s. Nowadays, the second generation family has taken over and is still selling their celebrated ribs and peppery broth. Note, after you've sampled the ribs, try the soup. They will top it up for you when you've finished!
Price: SGD10-20 or approximately USD7.30-14.70.
3. Hawker Chan Soya Sauce Chicken Rice & Noodle (78 Smith Street)
The delicious steamed chicken and roast pork leave you wanting more. Chef Chan started selling from his stall in the Chinatown food centre but has opened a new restaurant to provide more space and seating. A little side note: It gets so popular, you may have to share your table with others.
Price: SGD5-28 or approximately USD3.70-20.50.
4. Balestier Road Hoover Rojak (Whampoa Makan Place)
Rojak is essentially a fruit salad with a twist. Cucumbers, bean sprouts, turnip, guava, chunks of pineapple, unripe mangoes, deep-fried bean curd puffs, and deep-fried dough fritters are coupled with preserved duck eggs and jellyfish and then layered with asam (tamarind), sugar, chilli sauce, and a fermented prawn paste. Finally, a sprinkle of peanuts and coriander on top leaves a satisfying and delicious crunch that lasts in your mouth for ages after.
Price: SDG4-6 or approximately USD3-4.40.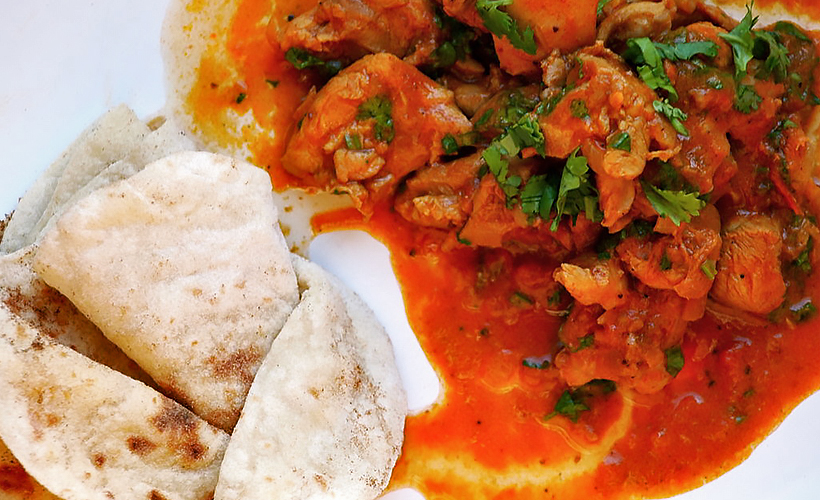 5. Anglo Indian (Shenton Way)
This is a new addition to the Bib Gourmand list in 2019. Some Indian cuisine favourites here are the chicken tikka masala, butter chicken, and lamb biryani. They serve the curry with hot naan bread. The dining room only seats 20 people, but there's a large outdoor terrace where you can congregate to sample the spicy and tangy cuisine.
Price: SGD19 or approximately USD14.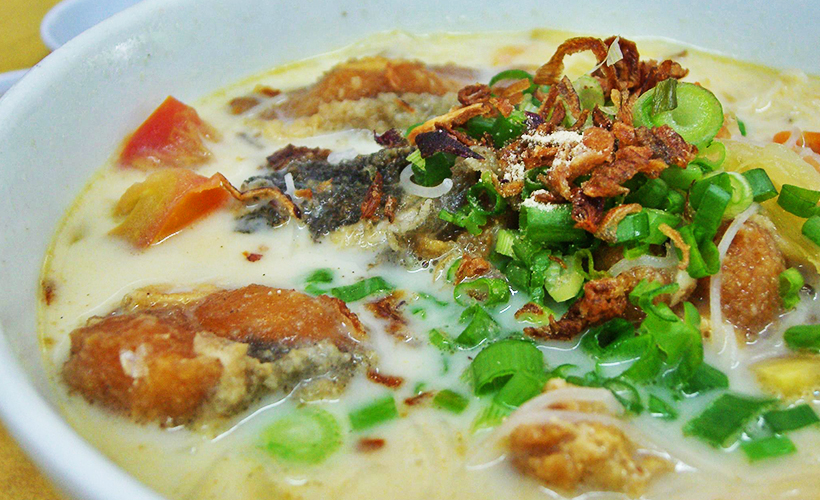 6. Beach Road Fish Head Bee Hoon (Whampoa Makan Place)
This hawker stall specialises in fish dishes, including sliced fish bee hoon (thin rice noodles), tom yum soup, and fried fish soup. The clear fish soup comes with five to six thick slices of fresh fish in a clear broth that's both mildly sweet and salty. Yum!
Price: SGD5-7 or approximately USD3.80-5 per bowl.
If you're looking for the whole list of hawker stalls awarded a Bib Gourmand, you can check out the list here.
Eating good food while travelling doesn't need to break the bank. With a bit of planning and creativity, you can sample cuisines from around the world without going bankrupt in the process!
Get all the latest travel stories from Zafigo. Follow us on Facebook, Twitter, and Instagram