Cool mornings and cloudier afternoons – Bangkok's version of winter is here, providing some relief from the usually punishing heat, at least until March. Now's the time to enjoy evenings outside, giving you the perfect opportunity to try some of Bangkok's outdoor food markets.
These lesser known stops are easily accessible and offer everything from Western food trucks to traditional Thai snacks.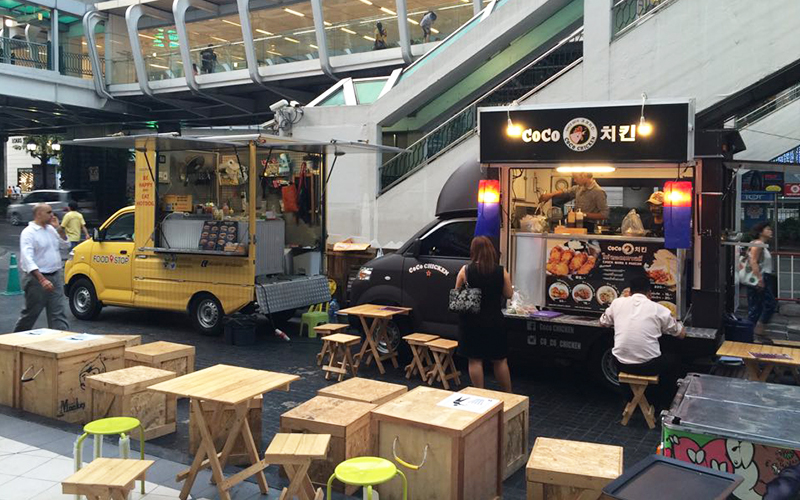 1. Food trucks at Chit Lom
Located just next to exit 2 of the Chit Lom BTS, in front of Amarin Plaza, are a row of food trucks offering tasty Thai and Western snacks from early afternoon until the early evening. Traditional grilled Thai chicken satay sits alongside chicken wings prepared with a variety of sauces. For the something new, there's "the first hot dog Danish in town" to try. I went for the mango sticky rice, which served delicious ripe mangoes long after the official season has ended.
It's a good idea to… Walk off dinner at the adjacent Amarin Plaza market, a pop-up collection of hip shops offering homemade gifts that comes and goes without much warning to accompany the newly-established collection of food trucks.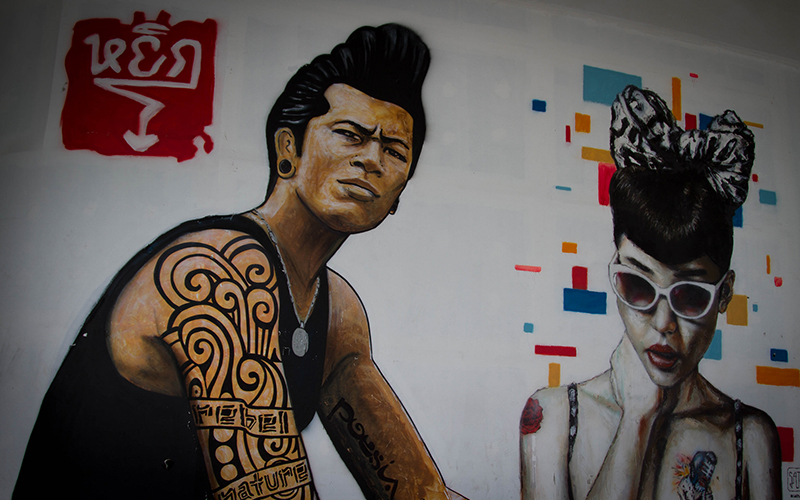 2. W Market at W District near Phrom Phong
This new market isn't just a substitute for the recently-closed On Nut night market, it's also a great new addition to the Bangkok food scene and it's just three minutes from the Phra Khanong BTS. Heaps of food stalls serving everything from pastries to paella to pad thai, a live band playing Thai music and beer towers starting at THB550 each make this new spot a quick local favourite.
It's a good idea to… Open from 6pm to midnight, head over early to ensure you get a table as close (or as far) as you want from the live music stage. The W District is surrounded by dozens of other restaurants and bars, so you don't have to travel far if the clock strikes midnight and you're still hungry for more.
Check out the blog Beyond Khao San Road's post here for more details on how to find the market.
3. JJ Green
Located off the Mo Chit BTS stop, JJ Green is a smaller and more laidback vintage market just past the famously crowded Chatachuk Market. With semi-permanent bars and shops next to street stalls and food vendors, JJ Green offers a variety of shopping and most importantly, a variety of tasty street food.
It's a good idea to… While JJ Market is open from 5pm-12am, Thursdays through Fridays, the market is busiest later at night as bars fill up. For shoppers looking for less crowded conditions, show up as early as possible. If you're looking to have a drink and enjoy music, head over later in the evening but be flexible about which bar you want to settle into because many of the small bars and restaurants only have a few tables.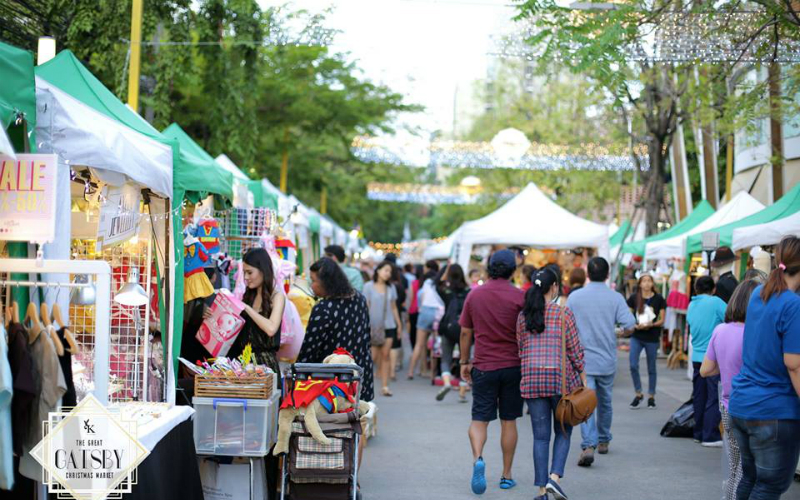 4. K Village Farmers Market
Also known as Bangkok's Farmers Market, this once monthly market only happens every second Saturday. However, the large variety of organic and fresh food and handcrafted goods make it worth the trip. K Village is about 20 minutes down Sukhumvit Soi 26, which is only a minute from the Phrom Phong BTS station. Take a motorcy (motorcycle taxi) to save energy for walking around the market. Sample a variety of hot food, snacks and artisanal homemade goodies.
It's a good idea to… Check out K Village's events page to see what other events they have between farmers' market weekends.
Keeping up with upcoming events and short-term markets
Bangkok has a lot of pop-up markets and beer gardens so you'll need to keep an eye out for limited time events all year round.
If you catch yourself near the neighborhood Ari, check out the new Mexican food truck at the Sound Garden Ari, a temporary beer garden only open from December through March in the Villa Plaza at BTS Ari.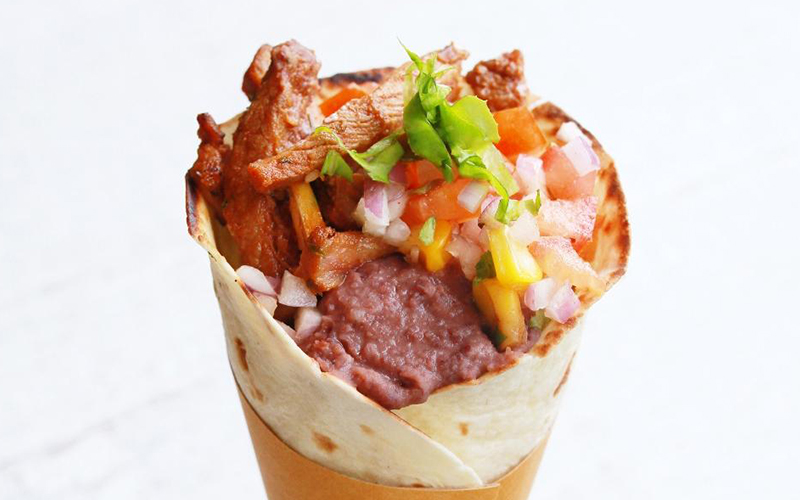 To keep up with the Bangkok pop-up market scene, there are a few websites that are your ticket to finding out about what's happening when. Most large events have Facebook events, and Facebook groups like Bangkok Event Network and Underground and Alternative Events in Bangkok are great sources of information for events, without much spam.
BK Magazine does a great job with restaurant reviews and weekend event updates. Check out their winter outdoor market feature here.
Coconuts Bangkok covers news, as well as upcoming entertainment events and features on specific markets throughout Bangkok. Sign up for a subscription for the latest food news sent to your inbox, and make sure to check out their food section.
Join one of the many groups on Meetup in Bangkok. Sign up and you'll automatically receive weekly emails outlining upcoming events related to your interests. Most groups are open and require only interest to join. Check out the 20+ food and drink interest groups located in town and the 'socialising' groups for last minute social activities.

Find more hidden gems in Bangkok:
Get all the latest travel stories from Zafigo. Follow us on Facebook and Twitter.