Beauty boffins are certainly not short on options when buying make-up in Bangkok as they're sold everywhere, from convenience stores to train stations and night markets. If you need a touch-up and forgot to pack your lipstick or powder before heading out the hotel, those are great spots to find a quick fix. But if you're serious about stocking up on your beauty wardrobe, you'd want to make time for these 5 spots:
1. Eveandboy
Eveandboy is a Thai-owned store that is always packed with customers, from school girls to professional working ladies. The reason is simple: It has everything! Their drugstore options are phenomenal, and include lesser-known brands such as Elf Cosmetics, Makeup Revolution and Melanie blushes – and all at discounted prices.
Likewise, luxury make-up brands are also available and cheaper than regular retail prices. Even though just a small section, there is a good selection and you'll likely save a few hundred Baht. Be prepared for a crowd though; Eveandboy is always packed so brace yourselves for a few elbow nudges and foot stamps.
Our top picks: Melanie blush in Luminoso (THB850), Bourjois Healthy Mix Foundation (THB450)
Address: 186 / 2-4 Siam Square Soi 1 | Nearest BTS: Siam | Website: fb.me/eveandboy
2. Vira Villa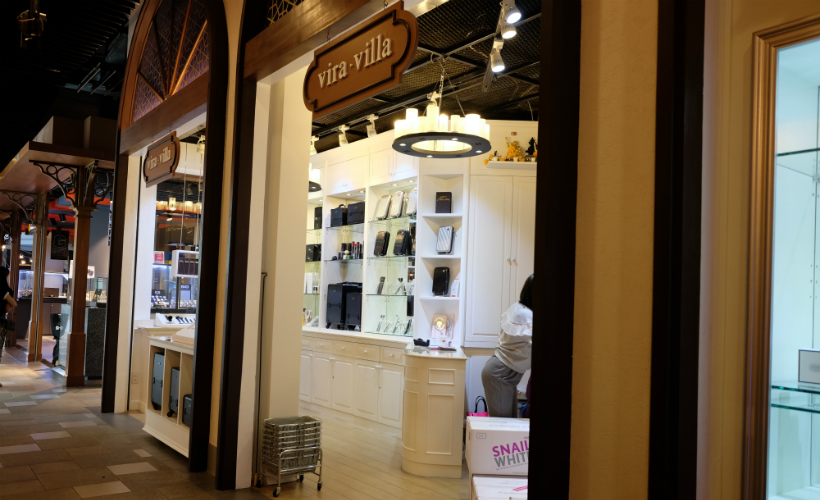 Tucked away in a corner at the airport-themed Terminal 21, Vira Villa is a quiet and quaint-looking store. Don't be fooled by its sleepy appearance; you can get an amazing selection of high-end and drugstore makeup here that you won't find anywhere else in Bangkok. Prices are also among the cheapest in Bangkok. Real Technique make-up brushes, for example, usually sell for THB1,000 but are just THB590 at this store.
The selection is small but substantial, and includes many travel-sized options. Their bestsellers include Soul Skin, a Thai brand, and Dermacol. Both offer a fantastic range of water resistant foundation, which is perfect if you're heading to any of Thailand's beach destinations after Bangkok.
Our top picks: Real Technique Makeup Brushes (THB590), Ardell Lashes (THB150), Maybelline Instant Age Rewind Concealer (THB350)
Address: 3rd Floor, Terminal 21 Shopping Mall | Nearest BTS: Asok (exit 1 or 3) | Nearest MRT: Sukhumvit (exit 3) | Website: fb.me/vira.villa123
3. Boots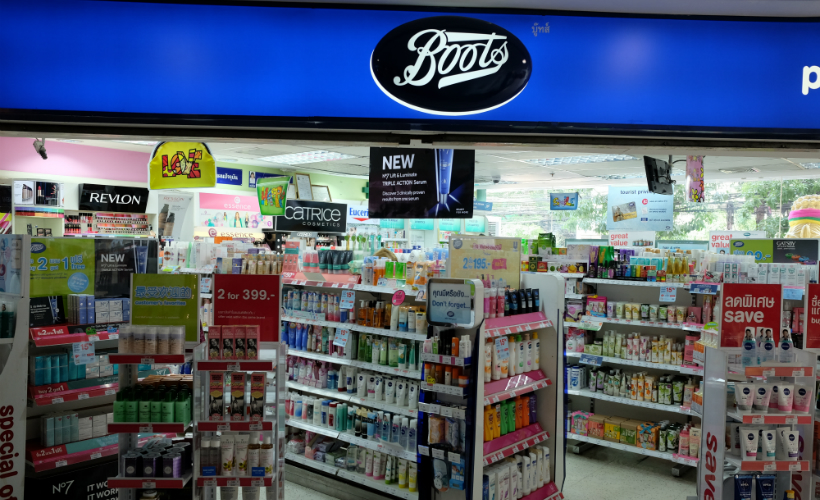 Every visitor to Thailand needs to visit a Boots drugstore at least once, to explore the many gems beyond your basic hygiene and pharmaceutical needs. Fans of Seventeen and Soap and Glory definitely need to stop by as their make-up products are only found here. Boots' in-house collections are also popular for the variety they offer and their reasonable price points. They often have special value sets that make great gifts for your fellow beauty enthusiast friends back home. Another plus point to Boots is convenience; there's an outlet around practically every corner.
Our top picks: Soap and Glory (THB450), Seventeen Loose Silk Powder (THB199), Maybelline Master Precise Eyeliner (THB 245)
Address: Multiple locations, including malls and stand-alone stores | Website: www.th.boots.com
4. Isetan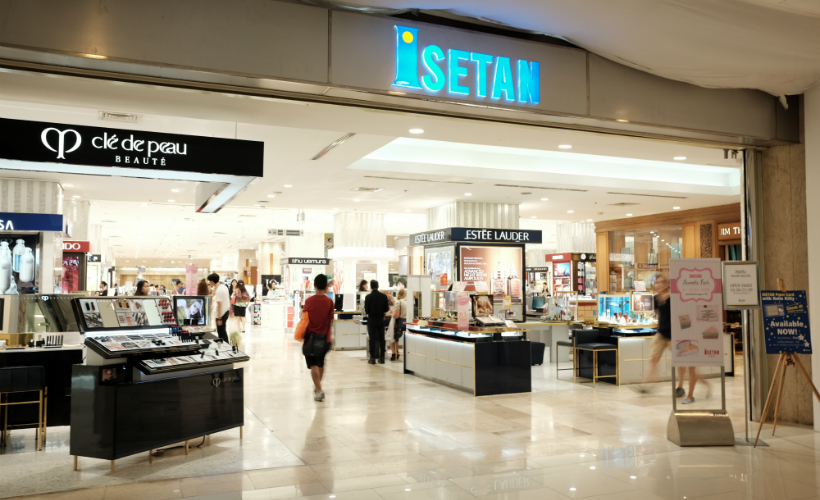 Bangkok's biggest mall – and the sixth largest in the world – is like a self-sufficient city where you can find everything you need and more that you want. There's no shortage of make-up stores either, but Isetan departmental store's beauty section on the Ground Floor is a good place to start. This is where you'll find all the luxury brands like Chanel, Estee Lauder and Dior, each with its dedicated counter where you can enjoy exceptional and personable service. Get tips on finding the perfect shade of foundation or lipstick for your skin tone and features, and a demo on how to apply them.
Our top picks: Illamasqua Glamore Lipstick Nude (THB990), Estee Lauder Double Wear Foundation (THB1950)
Address: Central World Nearest BTS Chid Lom / Siam | Website: isetan.mistore.jp
5. Sephora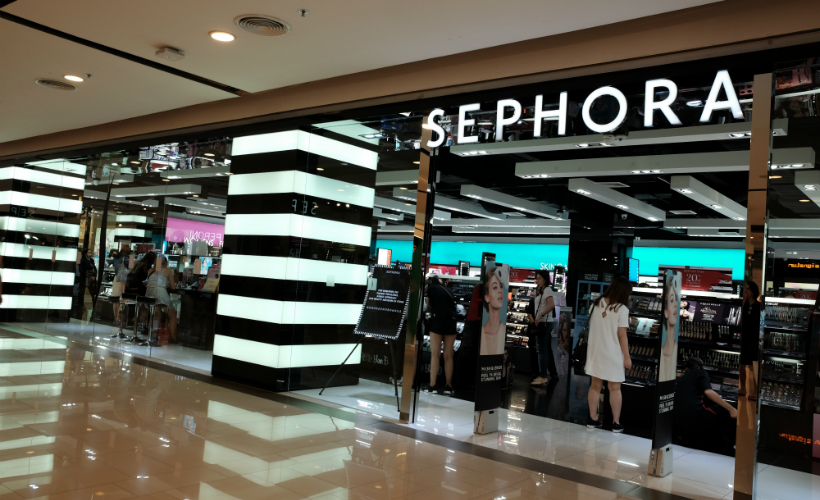 Like Sephora outlets everywhere else, the sheer variety is impressive and will set every make-up lover's heart aflutter. If you're not particular about brand name but just want quality products, check out their in-house brand, which offers a huge variety of products priced between THB500-1,000.
Sephora's other selling point is their impeccable customer service. The stores are staffed by beauty experts who are always happy and quick to offer help, advice, tips and even grooming service. I once went in to buy a brow product and not only did I leave with the perfect shade, but also perfectly-trimmed eyebrows!
Our top picks: Too Faced Born This Way Foundation (THB1,665), Benefit Goofproof Brow Pencil (THB900), Beauty blender Makeup Sponge (THB750)
Address: Multiple locations, including the main malls like Central World, EmQuartier, and Siam Discovery | Website: www.sephora.co.th