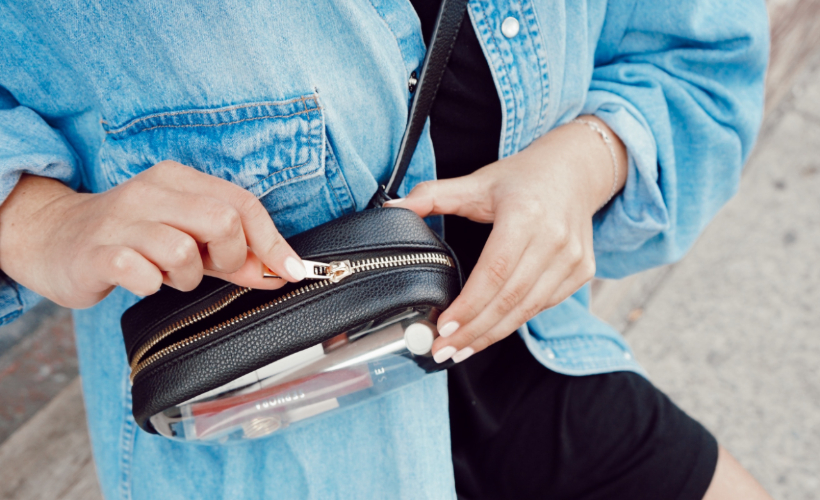 Constantly worrying about your money can take the fun out of a vacation. So, make sure you take the necessary steps to protect your dough and just focus on having a good time. Whether you've booked yourself cheap tour packages or going on a solo trip, there are several ways you can safeguard your money while on the journey. Here are some ways you can ensure that your vacation doesn't get spoiled by a thief, pickpocket, or a fraudster.
Lighten your wallet
The first thing you need to do when packing for a vacation is to lighten your wallet. Often, we stuff our wallets with a bunch of cards and papers that may be required locally but aren't worth carrying around when travelling. Check your wallet for things you likely won't need – like membership cards, discount cards, and other papers/receipts. It will make your wallet better organised for travel.
Use a credit card
There are many ways to have money on you when you travel, and using a credit card is a preferred method for numerous reasons. For instance, when making a large transaction (such as for your hotel or shopping), a credit card eliminates the need for you to carry a considerable amount of cash. Using a credit card is also more secure, as in case of theft or loss, you can always call the credit card company to block it. In case of any unauthorised use of the credit card, most credit card companies reimburse the amount spent.
Have a financial contingency plan
When you're in a new city or country, it's always better to be prepared for the unknown. It's always a good idea to bring along extra cash and a credit card that you don't plan to use, unless in case of an emergency. Even though you've researched and budgeted the expenses you'll incur on your trip, not everything goes according to plan. Having extra cash and a backup credit card will ensure that you sail through any unexpected situation.
Make copies of financial and travel documents
On the note of unexpected situations, it's also important that you make copies of your credit card, ATM cards, travel itinerary, passport, hotel reservations, and flight tickets. You can keep one copy on your persons and leave the other one with your family or friends back home. In case of any emergency, your friends or family members can track and locate you. Also, in case you lose the original documents or credit cards, having a copy of it will expedite certain processes.
---
We've all heard too many horror stories about hotel break-ins. Follow these tips for extra security:
---
Contact your credit and debit card company and bank
Although it's not an issue to use your debit or credit card internationally, in some cases, there's a limit on international spending. To remove this cap on your overseas spending, contact your credit card company to inform them about your travel plans. Sometimes, banks and the credit card companies may flag purchases made overseas as fraudulent activity and decline the credit request. Worse yet – they may freeze your card – a problem you won't want to deal with when travelling.
Use the safe
Hotel rooms have safes for a reason, and it's because there are many people in the hotel who can easily access your room. Keep cash and other valuables in the room safe and don't leave it scattered around in the room openly. The housekeeping service has access to your room or suite even when you're out sight-seeing, so don't take your chances.
Bring what you need
When headed out, budget your day and bring cash that you feel you'll need to cover you throughout. Keep the rest of your cash in the hotel safe and always count it when you come back.
Stay vigilant and aware
When visiting a crowded tourist spot, keep a close watch on the people around you and your surroundings. It's where most pickpockets and thieves are active. Don't leave your phone, camera, and handbags unattended. It also helps to have a feel of your wallet regularly. Be sure not to draw too much attention to yourself too (easy on the flashy jewellery).
Finally, there's no need to be overly protective of your belongings. If you can follow the steps mentioned above, you can instead focus on enjoying your vacation. So just relax and enjoy the moment.
Get all the latest travel stories from Zafigo. Follow us on Facebook, Twitter, and Instagram.