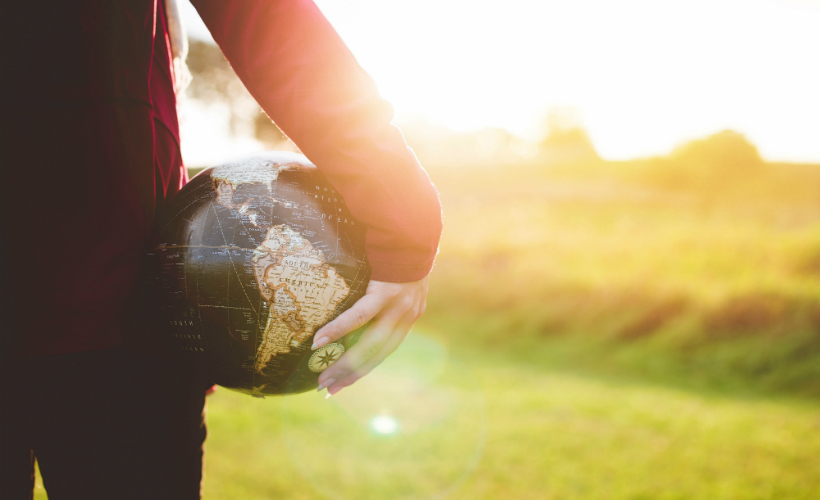 Nearly everyone, at one point or other, has dreams of travelling around the world. The vision of yourself with a suitcase or backpack in tow, traversing to and from exotic destinations with nary a care in the world, is a mental picture that enters the mind of even the most cautious homebody from time to time.
The, reality creeps back in. Life happens, and somehow, the idealistic dream of becoming a world traveller gets smaller and smaller until one day, the two-mile ride between your apartment and the Chinese restaurant down the street seems like a stretch. There are bills to pay and responsibilities to take care of. Also, travelling is expensive, and you still haven't won the lottery.
What if we told you that you can travel the world for less than USD10,000 in a year? Would you do it? While this seemingly impossible feat appears seems more like a leap of faith, it turns out there are quite a few people who've done it.
Here are nine tips from the experts themselves, to inspire you to revive some of your old dreams of spontaneity. Dust off your Birkenstocks, grab your backpack, and start your adventure!
1. Book flights early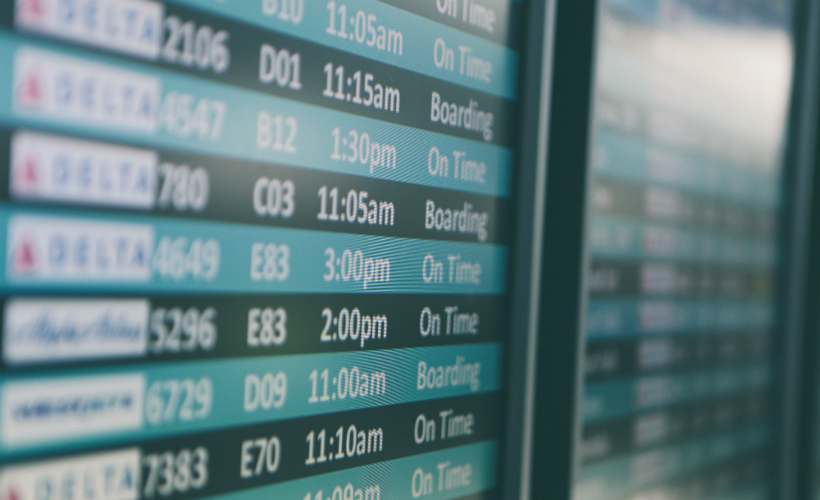 To ensure you get the best rates, book your flights early. You can still leave room for improvisation while having your longest flights locked down months in advance.
2. Stay longer in places where the cost of living is less
Carly Nogawski, the author of the blog Light Travels, embarked on a year of travel in 2016 where she visited four continents, 20 countries, and 45 cities for a total cost of USD9,486. She states that while visiting Thailand, she was "able to live in a 4-star hotel for three weeks, where meals averaged USD2-5, and massages cost only USD5! Somewhere like Rome though, where the average meal costs at least EUR15 (approximately USD17), and the activities cost even more, it's better to plan a short visit to stay within budget."
3. Double up and travel with a buddy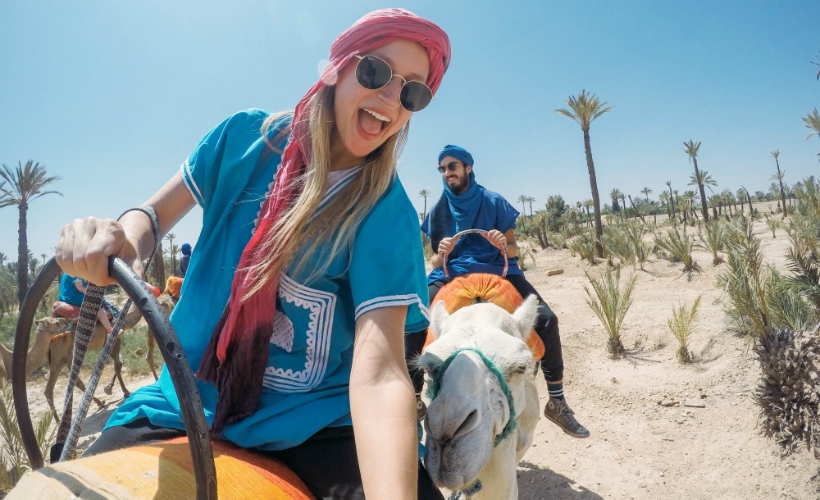 Sharing is caring! Carly recommends sharing expenses as a great way to stretch your dollar. Many hostels or hotel rooms can comfortably fit two people and even offer an extra cot for a small fee.
4. Travel to your destinations between low and high tourist seasons
Plan your itinerary so that you're visiting your various destinations in between its low and high tourist seasons. This also aids in avoiding the days where museums and landmarks are almost too crowded to enjoy.
5. Purchase travellers' insurance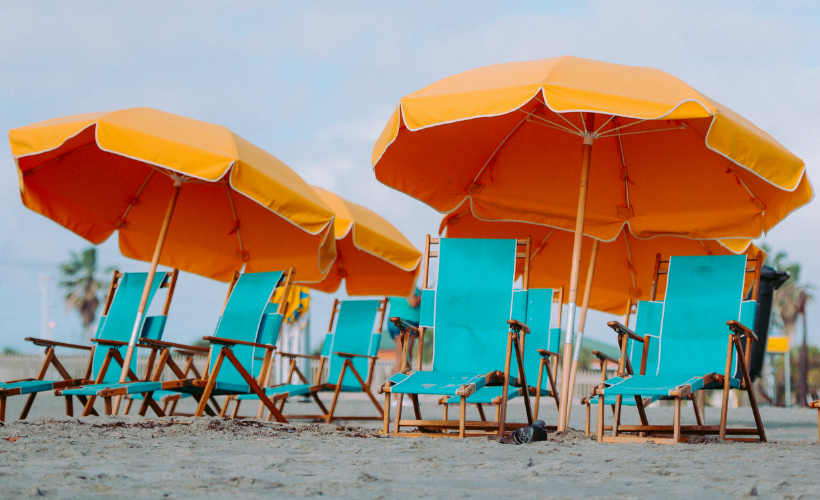 It may seem counterproductive to spend more money before your trip, but you'll thank yourself in the long-run. Can you imagine losing all your belongings while in a foreign country? Carly claims her travellers' insurance saved her thousands on lost luggage and medical bills.
6. Prepare about six months to a year ahead of time
Tie up all loose ends before leaving home. The author of the blog Retire Before Dad recommends clearing any outstanding debt before embarking on your journey, as well as making sure that you can put your belongings in storage. This will eliminate any stress you may have when going back to 'reality', and help you enjoy each moment with ease.
7. Stay away from pricey and touristy destinations
When researching new countries and cities, you'll most likely come across the most popular and touristy destinations first. More often than not, there happen to be the priciest locations. Try travelling to parts of the world where your dollar is worth more. Retire Before Dad recommends budgeting between USD15 and 25 dollars a day for lodging and food. With this amount, he was able to spend about a year travelling all over Asia, South America, and Mexico with USD9,800 that lasted until he arrived at the US border.
8. Travel with one carry-on backpack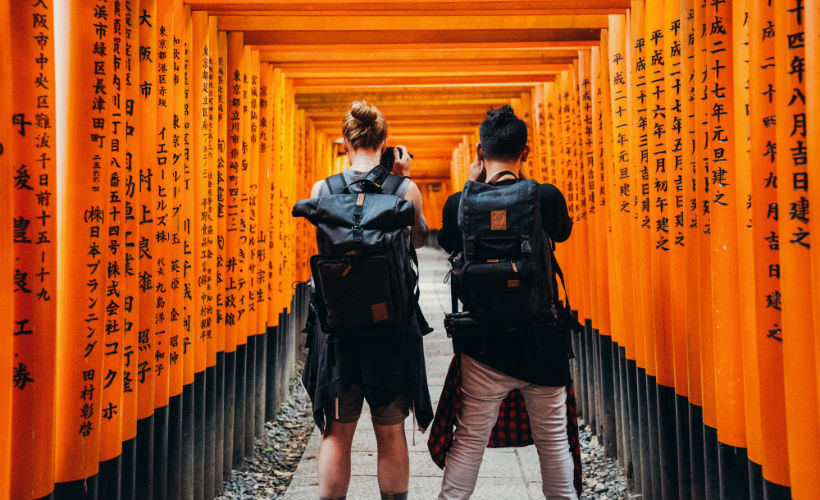 Most budget travellers are in agreement that the best carry-on luggage is the carry-on backpack. Journeying with a backpack is super convenient for the simple fact that it lets you keep your hands free.
Many companies manufacture bags specifically for carry-on purposes, and they have the added advantage of consisting of many different zippered compartments and sections to help keep you organised. These bags can be pricey at times, but Honest Product Reviews has an in-depth list that covers the best (and least expensive) carry-on luggage on the market right now.
9. Take your time and be flexible
Last but not least, slow down and take it easy. Not everything is going to go perfectly, and your plans may change now and again, but that's all part of the adventure.
Michael and Alexandra Gallagher, the authors of the blog Couples Coordinates, took a leap of faith and pursued their passion for travel by launching a travel blog while hopping to 13 countries over a seven-month period. With USD8,000 and a whole lot of courage, they spent the bulk of their time in Italy, France, and Indonesia, and their romantic blog is full of the beautiful places they've visited together.
Their main bit of advice? Just do it. Michael says: "It sounds cliché, but just go. This kind of life is more than possible, even on a tight budget. You can be poor anywhere. People are so scared to take a step back. They refuse to impede their career at all. And for what? If you want to do it, do it, because you seriously can."
We couldn't agree more.
What do you think? Does world travel on a shoestring budget appeal to you? Let us know in the comments below. We'd love to hear from you.
Get all the latest travel stories from Zafigo. Follow us on Facebook, Twitter, and Instagram.