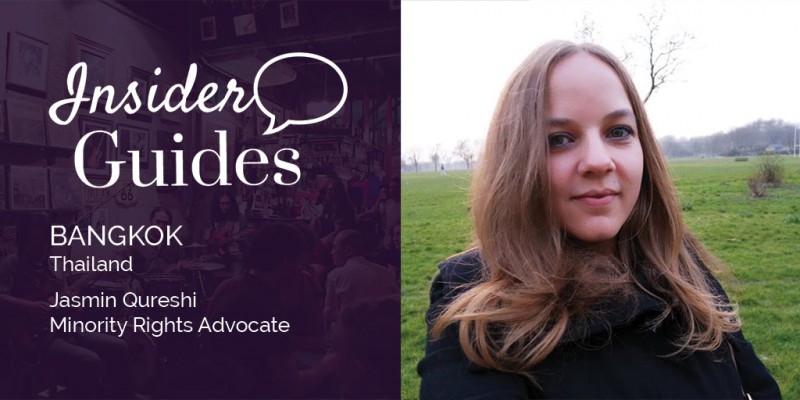 Originally from London with family from Bangladesh too, Jasmin Qureshi has lived in Thailand for two years now. She currently works in Bangkok as a communications officer for Minority Rights Group, a UK-based organisation that advocates for the rights of ethnic, religious and linguistic minorities and indigenous populations.
Jasmin loves live music and has sought out the best local and regional bands. Here are her top tips for music lovers visiting Bangkok:
Tune in to Thai bands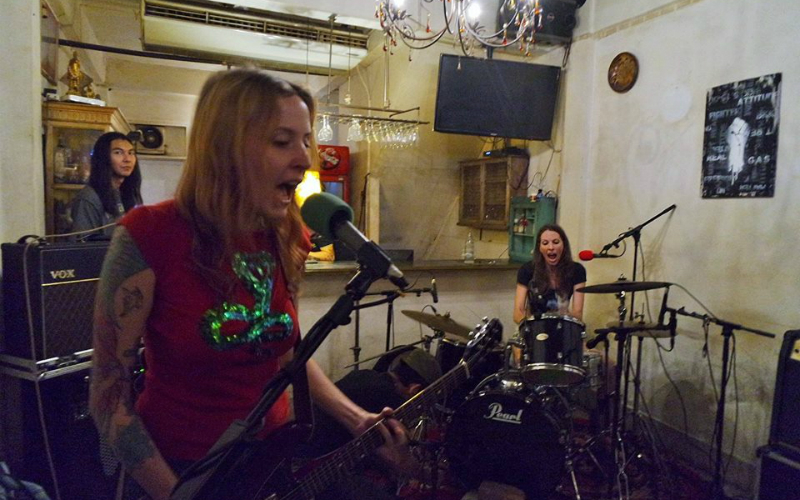 "Thailand has a very diverse music scene; there are lots of great local bands performing everything from pop to metal to reggae. If you've gone shopping in Bangkok, there's a good chance you've heard some of Polycat's beautiful love ballads and Thai pop songs. You might also recongise them from the wedding scene in The Hangover 2. Right now they are my favourite local pop group.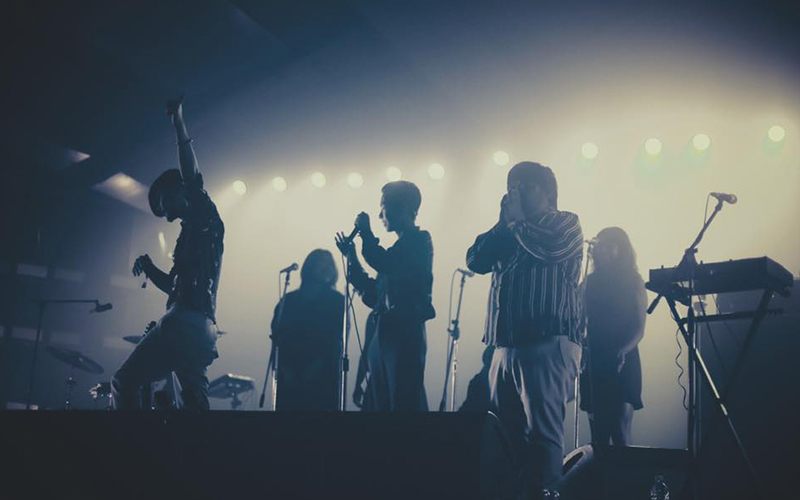 For something more hard-hitting, check out Bobkat. They are actually a duo from Canada and the USA but have been living and performing in Thailand for many years. They often play shows in Bangkok and Chiang Mai so subscribe to their Facebook page to find out where they will be next. For more great metal-rock bands, check out Mad Pack It, PhongFod and Hopeless.
And reggae is everywhere here! From small Bangkok bars to great beach bonfires, reggae is nearly as ubiquitous in Thailand as in Jamaica. One of my favourite bands is Rindarast; they play at the Run in Café at Siam Gypsy Market every Friday night. It is a great way to end the week on a chill vibe."
Catch some live entertainment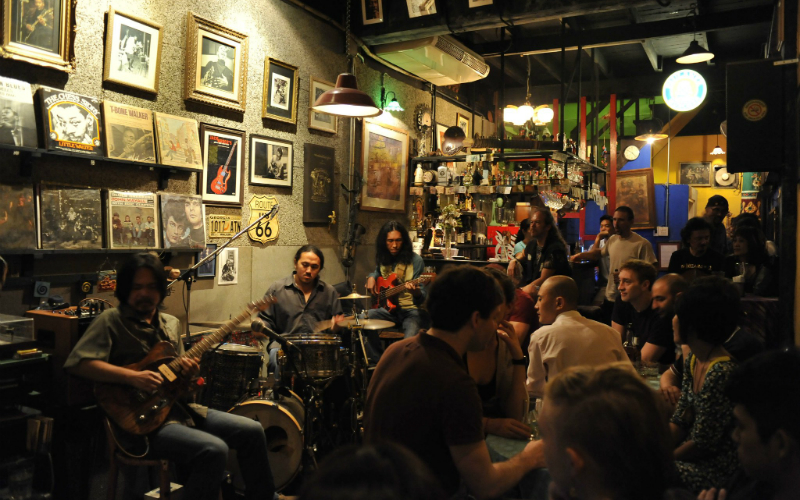 "If you don't mind getting away from areas where tourists commonly go, check out Lad Phrao, a new neighbourhood that's home to great live music venues such as Parking Toys and Play Yard by Studio Bar. Or consider Brick Bar and Ahdere the 13th in the Khao San Road area, a backpackers' haunt."
Immerse in the local scene
"The best way to learn about new bands is to follow the venues mentioned above on Facebook, and just go their shows. You will meet like-minded people who will recommend bands to you. There are also lots of open-air music festivals in Bangkok in the winter months that are great for discovering local talent. Check out the annual Giftster Festival at Silpakorn University.
Here's a tip: Don't be intimidated to chat to the bands when you go to their shows! This has honestly been the best way for me to learn about music here and also build a community of fellow music lovers.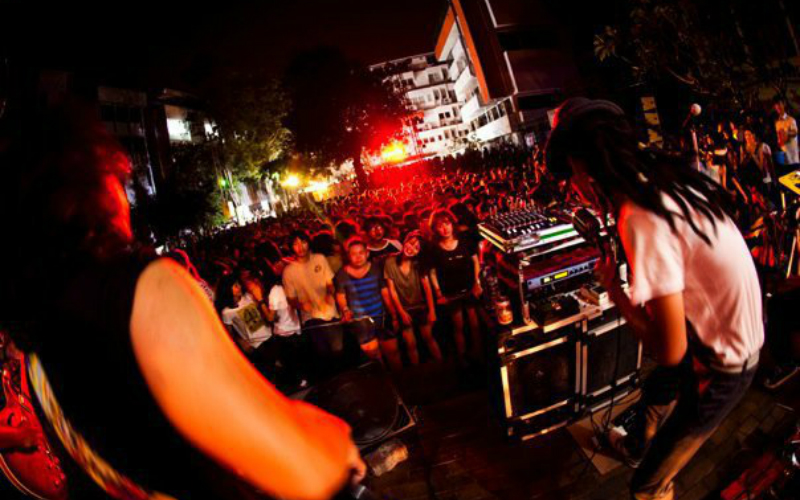 I'd also recommend learning about some of the music promoters who hold regular events, because you tend to meet the same people going to the shows so it's a great way to make friends. Check out Miyalap Soundsystem, which is backed by Gap T-Bone (a very famous dub-reggae artist in Thailand). They always hold events at interesting and ridiculously cool venues in Bangkok that I've never heard of before, and the music is fantastic and so much fun. You won't be able to stop dancing!"
For more on the music scene in Bangkok, you can catch up with Jasmin on Twitter: @jasminqureshi
In Insider Guides (formerly known as Voices of Zafigo) we ask local women to give us their top recommendations on a particular subject or area of interest in their city. Want to be featured in the next Insider Guides? Drop us an email at editor@zafigo.com with the subject line 'I want to be an Insider Guide for my city'.


Read Next: