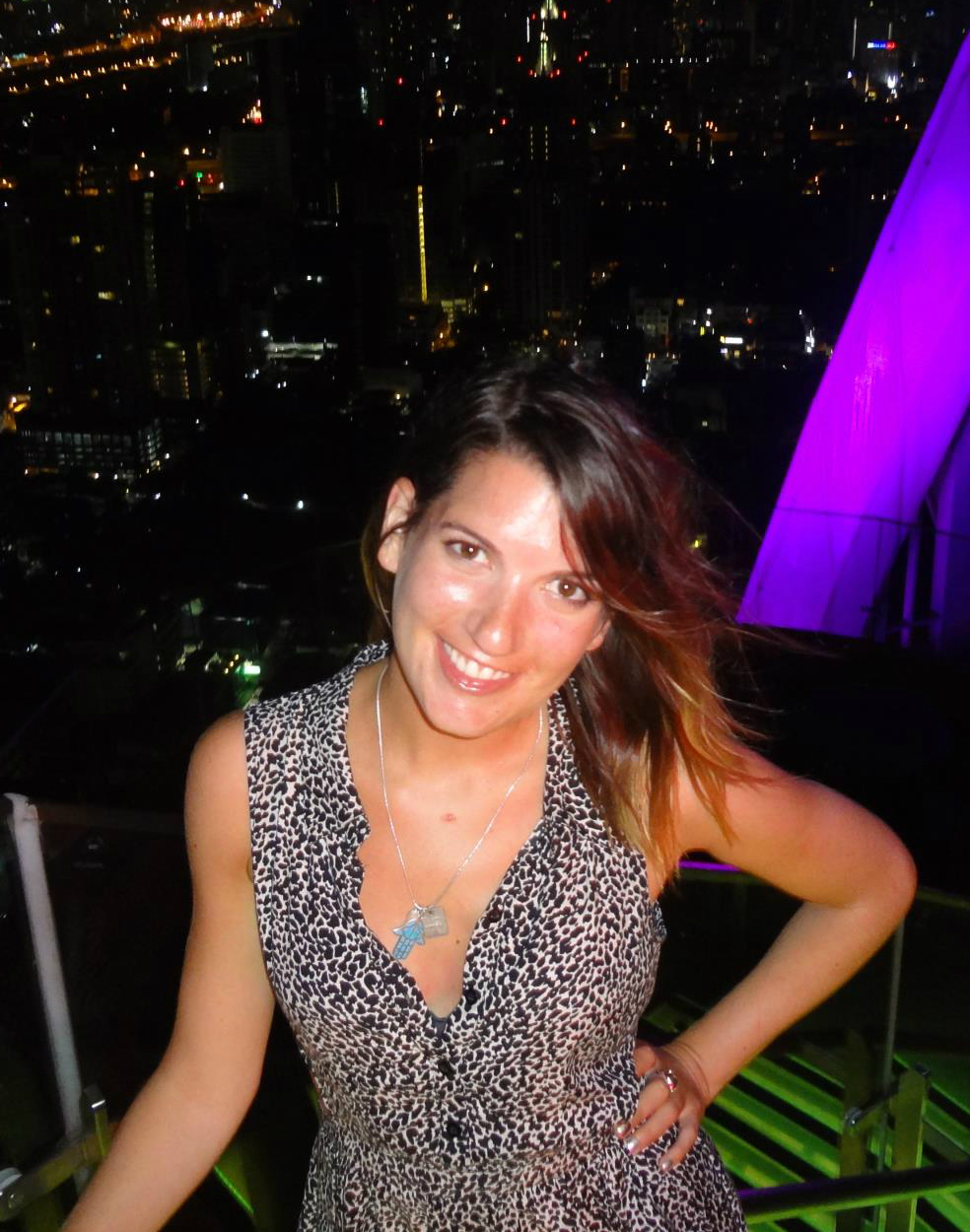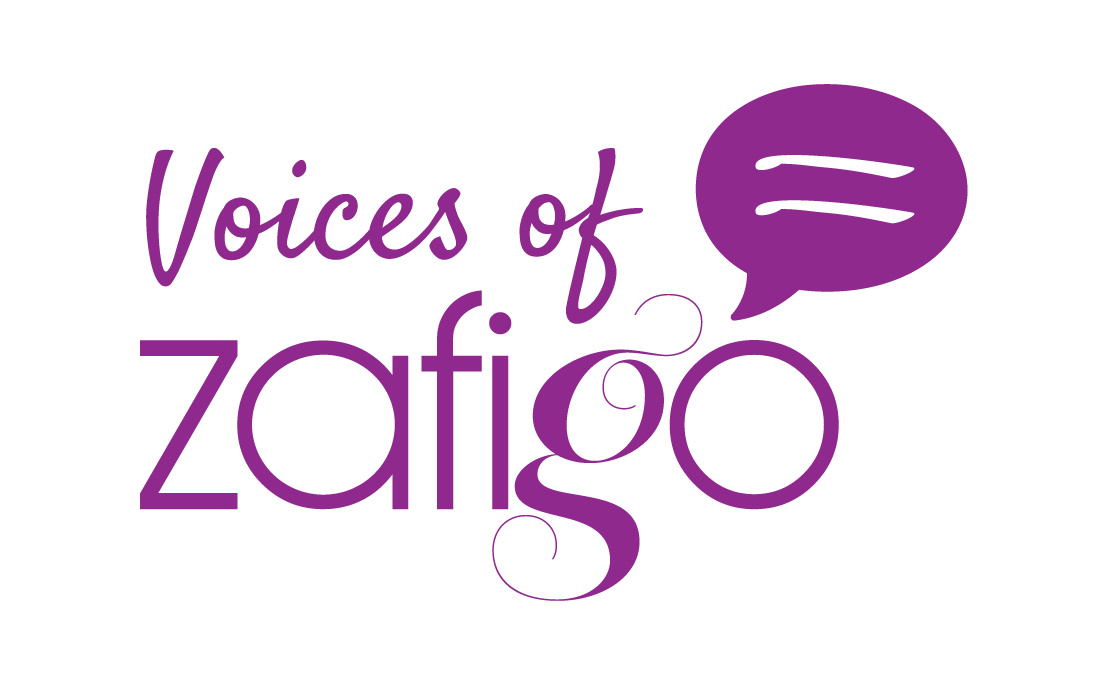 Voices of Zafigo is where we ask women who are living in a city, what their tips and advice would be for women travelling to the city for work or for leisure, especially for the first time, that could help make their travels to the city better, safer, more interesting and more enjoyable.
If you're keen on sharing your own tips on a city you live in for fellow female travellers, write in to us at 

editor@zafigo.com

.
---
What's your name and your current profession?
My name is Mariah Grant, and I am a freelance human rights consultant based in Bangkok, Thailand. I have worked with a range of organisations on human rights issues related to minority rights, sex workers' rights, migration, forced labour, indigenous peoples' land rights, and protection of community and women human rights defenders.
Tell us a bit about yourself:
I am originally from the United States but have studied and worked overseas in Southeast Asia, Australia, the Middle East and North Africa for much of the past decade. In January 2014, I moved to Bangkok to complete an internship with an international NGO. I work on a lot of different projects defending and protecting people's human rights through research and advocacy. It is meaningful work that I enjoy while also getting to live in a fun, vibrant, and diverse city in a beautiful region of the world. I am on Twitter as
@MariahEGrant
, and I mostly tweet about human rights issues.
What are your tips and advice for a female traveller to Bangkok that can make their stay, either for work or for leisure, safer, easier, better and more enjoyable? Anything about the city that may be different and unique that she should be aware/careful of?
I first came to Bangkok as a tourist in 2008; in 2011, I studied in the city for almost a year, and I have now been working here for over a year and a half. I have found Bangkok to be a mostly safe place to visit or live. However, certain common sense practices are worth employing.
Bag snatchings
are not uncommon, especially by motorbike drivers. Therefore, you should pay attention to your personal belongings when out and about or at an ATM. Taking taxis is a generally safe practice, even late at night, but it is best to find one of the many taxi stalls in the city and
ensure that the driver uses the meter
. It has become common practice for taxi drivers to use their meter without debate and there is no reason to go with a driver who doesn't. While Bangkok does not appear to be a conservative city and people are more or less able to wear whatever they want, do make sure to
cover up when visiting temples or the royal palace
. At some of the more popular tourist attractions you can even rent trousers or a scarf. Finally,
learning the city and public transport options
are a great way to ensure you have as enjoyable a visit as possible. The Skytrain and the (mostly) underground train system (known respectively as the BTS and MRT) are two ways to quickly get around the city. Traffic in Bangkok can cause a quick trip across town to become a day-long journey. During morning and evening rush hours, your best bet is to use one of these two public transport options, even if it requires a relatively short taxi ride to the nearest stop or from the train to your actual destination. Read more on the Bangkok train system
here
.
What are your recommended top three (or more) must-try experiences and activities for a female traveller in Bangkok?
Bangkok's art scene has taken off over the last year, with a number of galleries opening up and many of them also operate as bars, so they make for a fun and cultural night out. One of the best neighborhoods to check out a good range of exhibits is
Silom
, especially
Charoenkrung Road
, which runs parallel to the Chao Praya river. Start at
The Bridge
and then make your way past
Speedy Grandma
,
Soy Sauce Factory
, and
23 Bar & Gallery
. Nearby is
Maggie Choo's
, the 1930's Shanghai-inspired nightclub below the
Novotel Hotel
on Silom Road. This venue offers a unique atmosphere: The interior is designed to resemble a bank vault repurposed into a cabaret. On weekends, the place is always packed with locals enjoying the extensive whiskey and cocktails menu as well as nightly dance shows. The venue also hosts regular musical performances by local and international acts. Check out
BK Magazine
 for listings of upcoming events. Finally, I would be remiss not to mention
Happy Bar
, a favorite of mine that I've been going to since I first lived in Bangkok. While the bar is located in an alley connected to the notorious backpacker hangout,
Khao San Road
, it is a welcome reprieve from the debauchery nearby. The bar has gone through many remodels over the past few years, from a true hole-in-the-wall to the laidback reggae-themed hangout it is today, frequented by Thais, backpackers, and expats alike. There is live music every night and the owner, May, welcomes regulars and introduces those just passing through to the city.
What are your recommended top three (or more) must-try foods?
A signature dish to get you started is
som tam
. This is a spicy green pappaya salad that you can see street vendors preparing in their mortar and pestle all over the city. There are many varieties of the salad but I suggest trying the traditional version with peanuts, tomatoes, and dried shrimp. For a vegetarian option simply order it '
mai goong
' (No shrimp). The spice can be intense though, for those seeking a milder version tell the vendor '
mai pet
' (Not Spicy). Thai fish cakes are another great appetiser and can be found in most restaurants as well as food market stalls. The bite-size cakes are not too spicy and come with a refreshing cucumber-chilli dipping sauce. While Bangkok may be sweltering most days, making soups an unlikely treat, I highly recommended getting a bowl of
tom yum
soup which can come with an option of meats. I prefer it with shrimp. Soup is a staple dish in Thailand and for good reason. This sweet and spicy dish is packed with traditional Thai flavours and is light enough to be a great option even when enduring the high temperatures. Also, no better way to enjoy a meal in the heat than to wash it down with one of Thailand's always available lager beers. Singha is my favourite, and I recommend staying away from Chang – the term 'changover' is well-known for a reason.

We will be launching Zafigo's City Guide for Bangkok soon. Stay tuned!
Get all the latest travel updates from Zafigo. Follow us on Facebook, Twitter, and Instagram.