Travelling with your besties is all about adventure and fun, so the places you visit should have a great vibe too. India is a country with rich culture and vibrancy. There is plenty to do solo and in a group, and even more so if you have a travel bucket list you want to tick off. Here are a few places in the country that could help you narrow down your list and have an unforgettable time with your BFFs.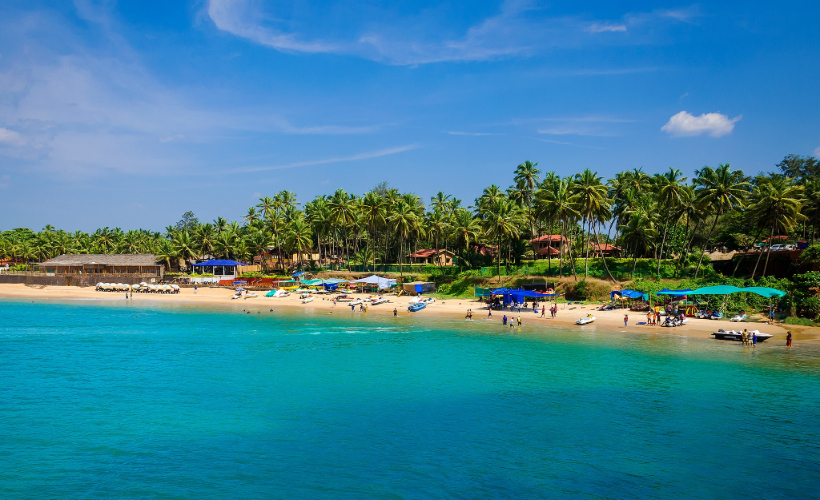 1. Goa
Goa is perhaps the best vacation spot for most travellers in India. It is also the perfect place to chill and relax with your mates. You can take bike rides or indulge in adventure activities on the beach. Goa is also famous for water sports, casinos, island hopping and exploring the wild night-life. A simple beach stroll can also be magical here. Some trips are remembered for life, and a trip to Goa will give you one of those experiences.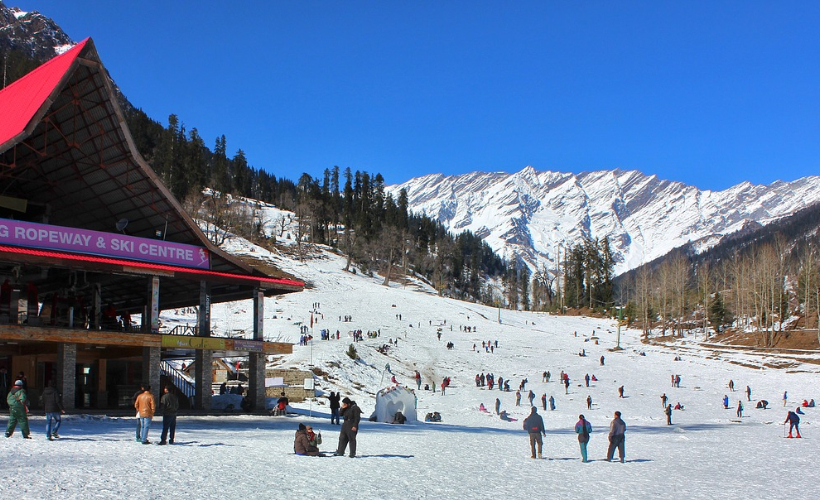 2. Manali
Manali is an awesome place to visit because the weather is good and you can indulge in many adventure activities too. Paragliding, river rafting, and Zorbing are some fun activities that you simply can't miss. Trekking is fun in Manali and it's the best thing you can do if your group is big. Night camping is also fun. Spending night with your buddies under the sky, talking about life will be a great experience for sure.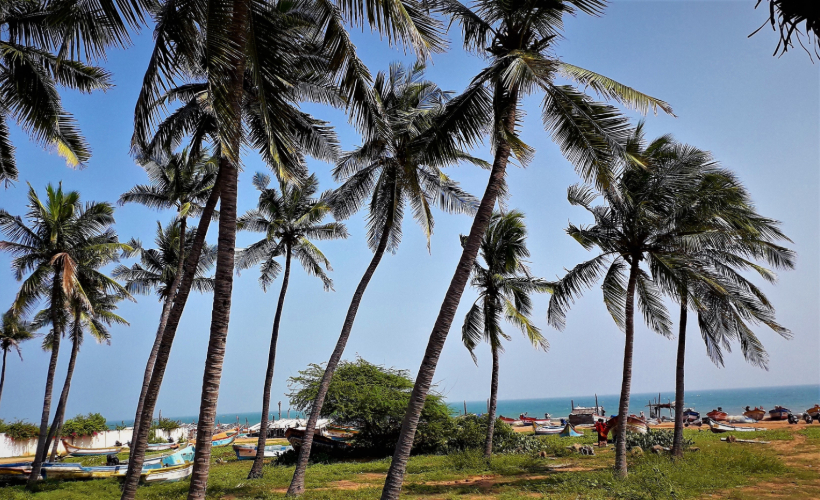 3. Pondicherry
Pondicherry is famous for its French architecture and that's the reason most youngsters visit the place. With your group of friends, you can explore churches, temples, and various colonial buildings. The picturesque beauty of beaches in Pondicherry will surely captivate you.
Pondicherry, also known as 'Pondy,' is famous for its delectable French cuisine. If you and your friends are dedicated foodies, use this opportunity to indulge in a variety of cuisines including Italian, Indian, and Mexican. You can also enjoy sunbathing and bicycle tours. Also, visit the famous experimental township of Auroville to get an insight into the culture of the place.
4. Jim Corbett National Park
If you are planning a nature trip then Jim Corbett National Park is the place to visit. The park is famous for its Royal Bengal Tigers and if you are lucky you can spot one or two of this majestic beasts on your trip. It's home to more than 400 species of animals and birds; you'll get a great insight into the animal world as well. You can enjoy camping, bird watching, fishing, and trekking at this National Park. Go on a wildlife safari trip or explore the beauty of nature with your friends, it's surely going to be a special experience.
5. Spiti Valley
It's a place that is located between India and Tibet. It's often referred to as 'Little Tibet' as its ideally located in the northern part of Himachal Pradesh. The place offers a magnificent view of the snow-clad mountains. If you want to experience the raw beauty of nature, it's an ideal place to visit. You can plan an overnight camping trip, as the place is ideal for stargazing. A visit to Dhandar Lake will also be a memorable experience. It's also a gorgeous view for some great Instagram photos.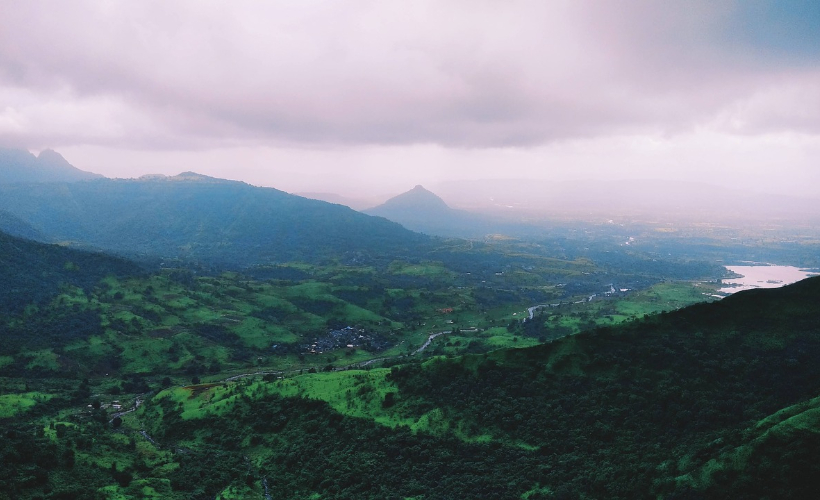 6. Lonavala
If the budget is tight, then Lonavala is the best place for your group. It's a small hill station located near Mumbai which is surrounded by green valleys. It's a fun place for hikers and trekkers so you can have a great time here. The place is also famous for Della Adventure Park where you can enjoy every type of adventure thrill with your friends. You can also have fun near the Bushi dam waterfall. From river rafting to adventure sports, Lonavala is definitely a great time.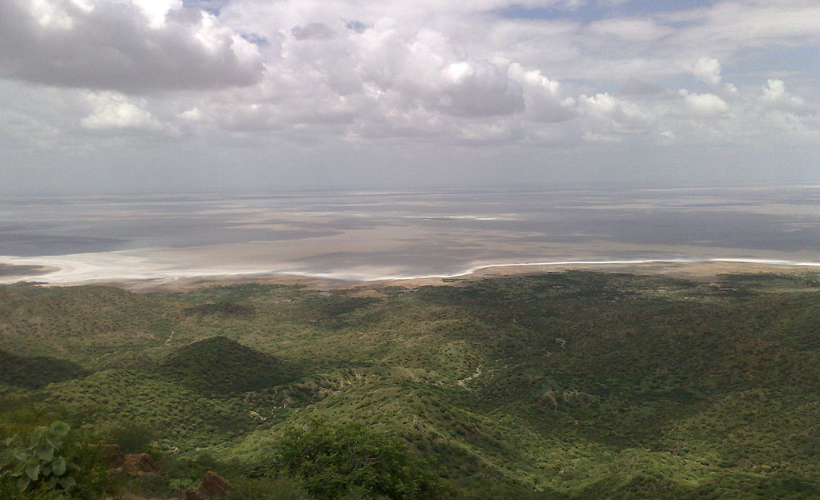 7. The Great Rann of Kutch, Gujarat
Popularly referred to as the 'White Salt Desert,' the Great Rann of Kutch will leave you spellbound by its natural beauty. This is one of the best backpacking places in India. The vast landscape of shimmering salt sand gives this place a magical aura. The best time to visit this place is during the annual 'Rann Utsav.' During this time, you'll get to see the true splendour of this one-of-a-kind destination. From camel rides to staying in luxury tents to visiting the famous Wild Ass Sanctuary, this place is indeed an amazing holiday spot.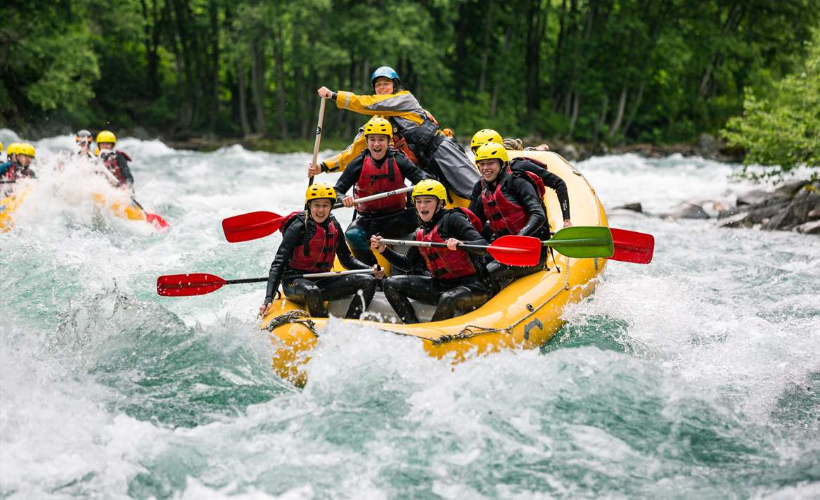 8. White Water River Rafting, Rishikesh
There is no place better suited for a thrilling white water river rafting experience than Rishikesh. If you love adventure sports, then head here with your pals as this destination offers you the best when it comes to kayaking, bungee jumping, camping, hiking, and trekking, among others. Apart from this, you can also visit the famous Beatles Ashram or explore the Rajaji National Park that is home to Bengal Tigers and the elusive sloth bears. Rishikesh is also a popular pilgrimage destination and to relax & rejuvenate you can practice yoga & meditation at the banks of the holy Ganga river.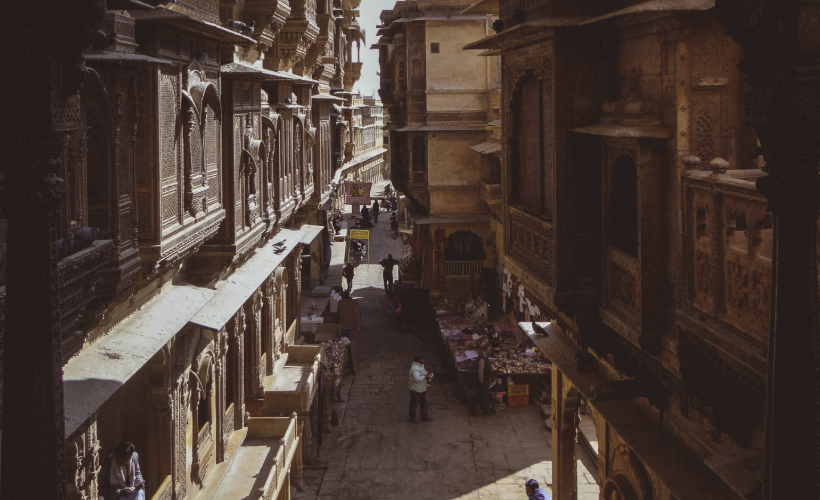 9. Rajasthan
This is another destination that should be a part of your travel bucket list for India. Rajasthan is a major tourist attraction and offers you a great many things to do with your friends. This includes exploring the renowned ancient forts and palaces, desert camping and safari, shopping at colourful bazaars, hot-air balloon ride, trekking, and even zip-lining! Rich in culture, tradition and history, Rajasthan offers you an unmatched experience. Memories of the colourful folk music and dances alongside scrumptious cuisine set against the backdrop of a beautiful sunset will surely stay with you forever.
[zf_post_boxes widget_hide_desc="true" num_post="3″ post_id="28494, 29435, 27716″]
Get all the latest travel stories from Zafigo. Follow us on Facebook, Twitter, and Instagram.