Ask any tourist visiting Asia where they've travelled to and you are likely to get the same few answer about their amazing trip to India, about full moon parties in Thailand, surfing in Bali and exploring the ruins of Cambodia. Sometimes, it's as if Asia only consists of these few countries when in fact, there are plenty of amazing countries that are often overlooked. We're talking about interesting countries that have as much to offer if not more that their famous counterparts, and are off the tourist radar. 
Here's our list of 6 underrated countries in Asia that you should travel to next: 
1. The one sandwiched between Malaysia   
Overshadowed by its Bornean neighbours, Brunei is often forgotten. A country that is more than 70% covered by tropical rainforest, the Muslim nation is a good choice for those looking for a laid-back and nature-filled holiday. You won't find many touts pestering you for money in this oil-rich yet modest country.
In Western Brunei, you can see the world's largest water village, Kampung Ayer. There are over 4,000 structures here that are made of stilts, all of which are connected by wooden walkways. There is also free entrance to Kampung Ayer Cultural and Tourism Gallery where you can learn about the history and evolution of the village. 
Then there is Tamu Kianggeh, a marketplace located on Kianggeh River banks where you can buy everything local from the catch of the day to artisan handicrafts. Just outside of Brunei city is Luagan Lalak, a beautiful freshwater swamp perfect for a fun day trip. Alternatively, you could visit the traditional Labi longhouses of the Iban tribe. 
In Eastern Brunei, you must visit the Ulu Temnurong National Park. It is an amazing 500 square km of untouched jungle that is only accessible by boat. Wildlife lovers can go diving to see the pristine coral reefs in Brunei's water or if you prefer birds over fishes, go look for one of the 622 magnificent species of birds in the Bruneian rainforest. 
2. The one next to Dubai  
Oman is a country that unrightfully gets labelled as 'the one next to Dubai'. However, the place has so much more to offer, perhaps even more than its luxurious neighbour. If you're looking for a holiday where you can experience the amazing nature of the Persian Gulf and the warm Arabian culture, then you should consider booking tickets to the Sultanate of Oman. 
From beach sands to desert sands, Oman has it all. The country has many beautiful beaches not short of sea sports and dive centres. Further inland, there is Wahiba desert where you can either go camel riding or dune bashing. The desert night sky here is so clustered with stars it's like a dream. The Bedouins, the Arab desert nomads, are friendly too. For a small fee, they will cook their traditional meals and play their Ouds for you. 
Away from the brown desert hues are the green Omani mountains of Jabel Al-Akhdar. At the top of the mountain is a quaint little village known for its delicious fruit farms. You can roam around the village to see how the villagers farm on terraces and drink from the Falaj, a water system that gets its source from a channel dug in the earth. 
3.

The one that's really happy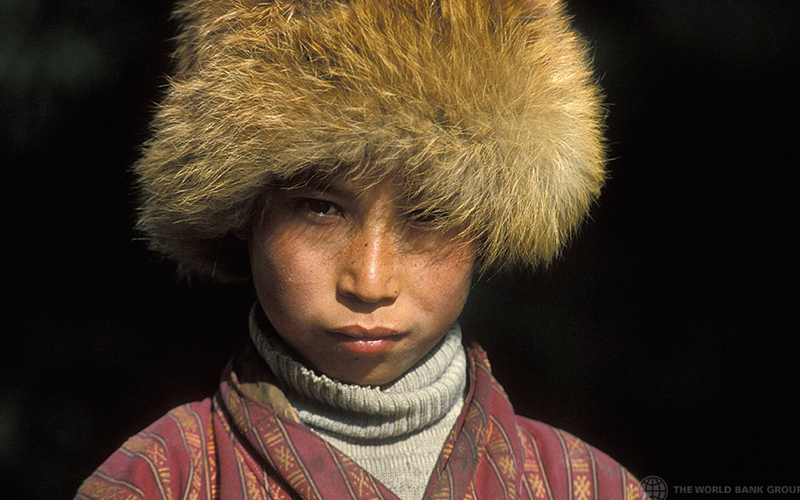 The Kingdom of Bhutan is more known for its happiness levels than its tourism, making it an intriguing place to travel. Bhutan measures its growth in terms of Gross National Happiness and has been continually ranked as the happiest country in Asia. Just imagine how friendly and welcoming the locals here are.  
The small, landlocked nation is located in the eastern Himalayas between India and China. It may not have sea views, but it has the Himalayan range and Everest that will most definitely take your breath away.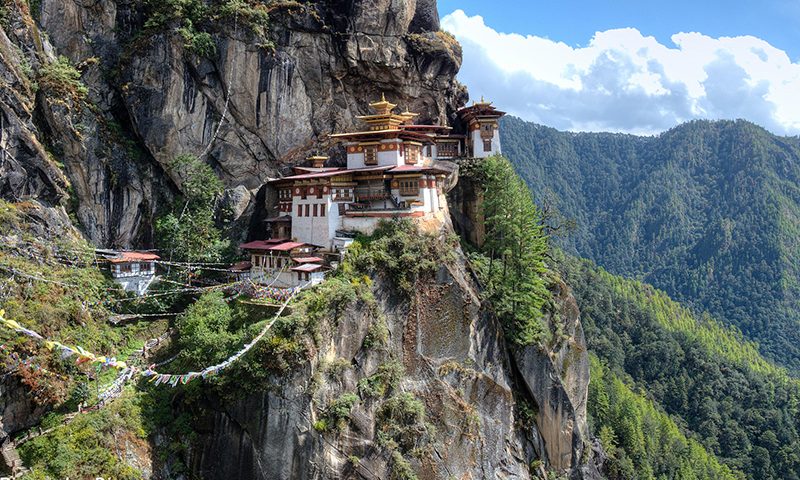 Bhutan is a predominantly Buddhist country and is known as the last stronghold of Mahayana Buddhism. It protects its culture very strongly, so much so that it is unwilling to let the boom of tourism taint the country. To travel Bhutan, tourists must book a tour through a licensed Bhutanese Tour Operator and follow their itinerary. The itinerary costs USD200 (MYR807) per day (low season) and USD250 (MYR1,009) per day (high season) package and includes a minimum of 3-star accommodations, food, a guide and a driver. Think of it as a donation; the price includes a USD65 (MYR262) per day royalty that goes towards free education, free healthcare, and poverty alleviation. 
It's worth it is you can afford the steep fees. There is the Paro Valley with its wheat and barley fields, dense jungles where tigers and elephants live, sacred monasteries where you can meditate in peace, and plenty of glaciers and mountains for endless days of hiking, biking, kayaking, and rafting. 
4.

The one that used to be part of Indonesia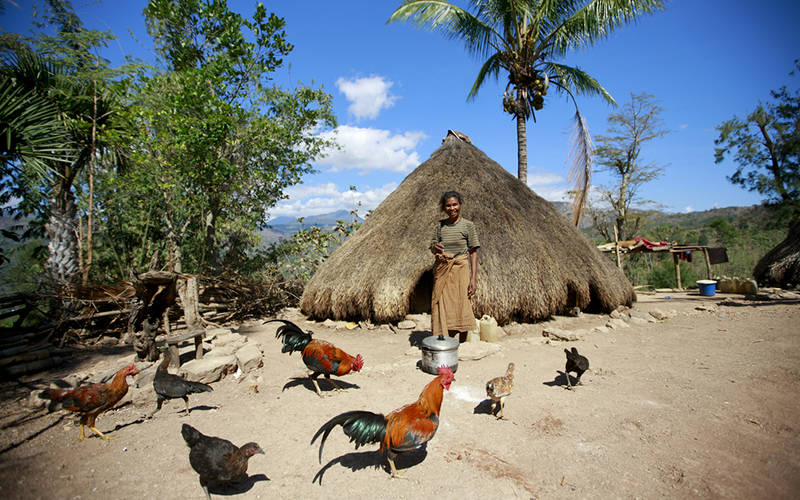 Having only achieved independence from Indonesia in 2002, Timor-Leste or East Timor is the youngest country in Asia. Its tourism is still in its infancy as most of the foreigners here are volunteers with the Red Cross or one of the many orphanages.
A lost island paradise, it's easy to fall in love with Timor-Leste. You can go on road trips to remote seaside villages like Osolata to take in the soothing views of the coastline and learn about the life of the villagers. 46% of the villagers rely on coffee farming as their main income, which means they will serve you one of the best coffee you will ever have.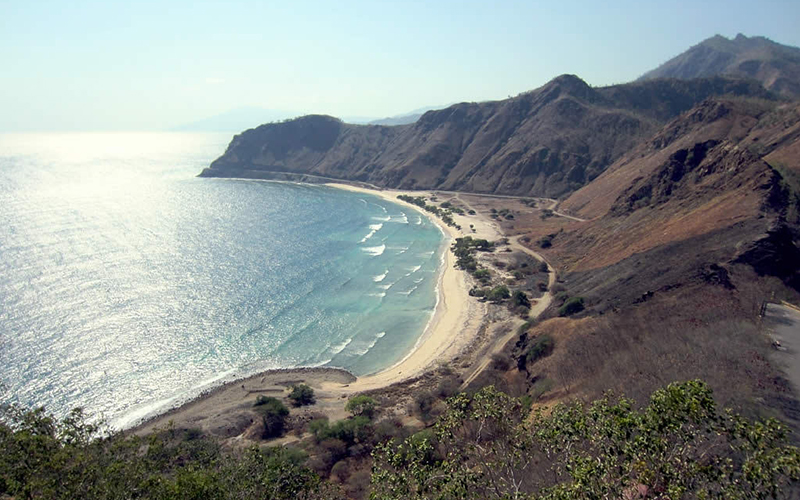 There are plenty of diving and snorkelling in the country's untouched coral reefs in Atauro Island, and tonnes of hiking opportunities in Mount Matebian and Mount Kabiaki. For a bit of culture, wander through the traditional local markets or visit a Portuguese ruin. Timor-Leste was a part of the Portuguese empire for 500 years before falling to Indonesia's hands. Its history is commemorated with pretty monuments that are littered all over the country. Despite its newly found independence, the Timor-Leste outlook on life and traditions remain unique in this unexplored treasure of an island.
5. The one with lots of wild horses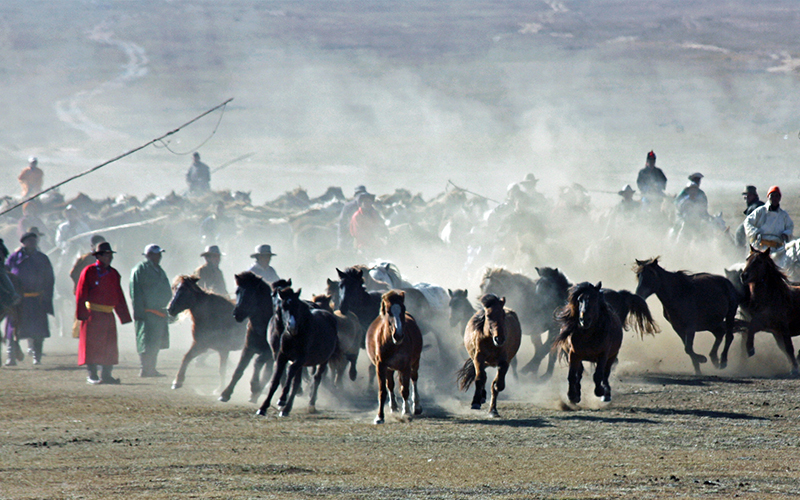 Besides horses, Mongolia is also the country with Genghis Khan, mythical eagle hunters, and the majestic Gobi desert. Mongolia is a landlocked country located between China and Russia. It is the sixth largest country in Asia yet with a population of only approximately 3 million (as of 2015), it is one of the least densely populated areas in the region. Hence, the Mongolian landscape is vast and empty, yet uniquely beautiful in its own way. The countryside is so spectacular that Lonely Planet says even the locals gush about it; the vast steppes, rugged mountains, clear lakes and abundant wildlife and livestock will leave you jaw dropped.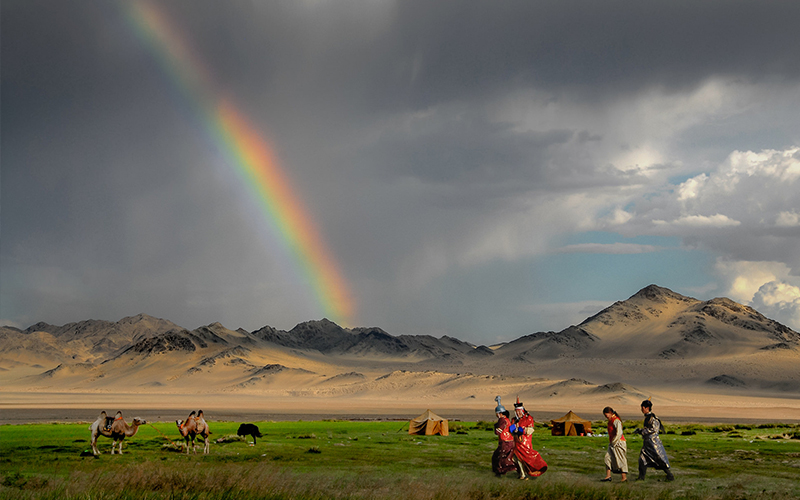 This is one of the last few places on Earth where nomadic life is still a living tradition true to their ancestors' way of life. In a world where we have electronic gates keeping us out, Mongolia's fenceless world welcomes everyone into their hospitable homes. You can sleep in a herder's ger (a Mongolian tent covered in animal skin), help round up the sheep, ride horses, and experience the life of a nomad. 
Mongolia is also known as the "Land of Blue Skies" for good reasons; out of 365 days in a year, 250 of it are sunny. You will get that golden tan as you try your hand at fishing the world's largest salmonid, horse trekking, reindeer herding and more. Their cashmere is also known as the best in the world, so be sure not to leave without one for mom and yourself. 
6. The one that was used to be called Persia 
Don't mistake them as an Arab nation and God forbid you call them Arabs, as it is taboo in the Islamic Republic of Iran. Iranians are, however, very welcoming and hospitable. Start a chat with them and they might even invite you to dinner.
Hidden behind the stereotype of a scary Middle Eastern nation, Iran is actually a fascinatingly sophisticated country. As starters, the locals are highly intelligent. They were amongst the first to use mathematics, geometry, and astronomy in architecture. Iranians are the heir of one of the world's oldest civilisation and the great Persian empire. The magnificent ancient ruins and multicultural population left by its Persian, Greek, Arab, Turkic and Mongol occupiers make the country a perfect destination for history buffs. It has, after all, over 4,000 years of written history in its books.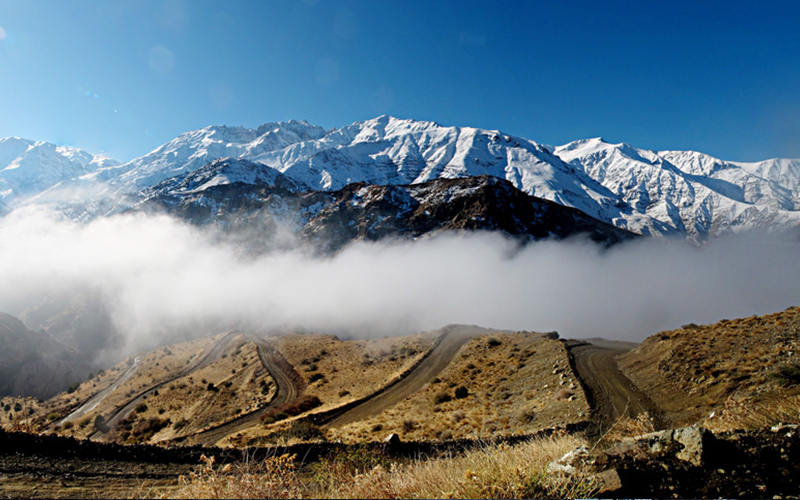 From snow excursions, jungle discovery and desert trekking, Iran sets you up for an adventure of discovery. The northern part of Iran is covered by dense rainforest while the eastern part consists mostly of desert basins. Up in the mountains, there are great skiing especially in Dizin Ski Resort, the highest ski resorts in the world.  For a hip metropolitan city, visit Tehran and see its stunning Islamic architecture, art galleries, and museums.
Tourism in Iran declined significantly during the Iraq war but it has recently got a refreshing restart after foreign travel offices lifted their travel advisory against the country. Interest in the country is growing and you should go before the tour buses crowd your photos.
Where would you like to visit next?
11394, 23898, 23911