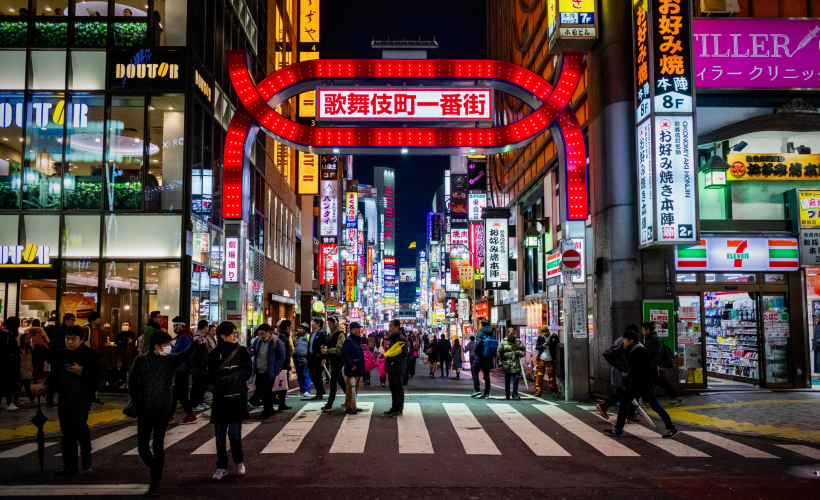 Just like the rest of the world, we are not travelling during this COVID-19 pandemic, but we hope you turn to Zafigo as a source of inspiration for your future travels. Please stay safe and adhere to any quarantine and movement control orders that have been imposed in your country.
Bright lights, big city. Japan's capital is famous for many things – food, kawaii culture, manga and anime, shopping, skiing, and so on. But have you ever considered exploring Tokyo after hours? Kabukichō is one of the liveliest – albeit slightly dodgy – nightlife and entertainment districts in Tokyo, Japan. It's located in the Shinjuku ward of Tokyo and is well-known as a red light district.
What's on the menu?
The area became a popular night-time hangout during the 60s and 70s. Some laws changed during the 80s, and a lot of the more innocent (read: family-friendly) places closed down – leaving businesses like host and hostess clubs to thrive.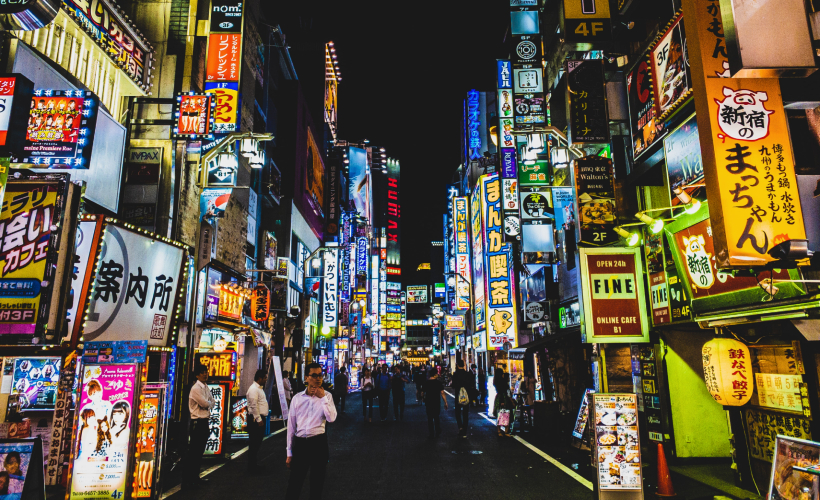 Street hawkers and restaurant promoters here are not operating legally. Moreover, they often offer opportunities like cheap drinks and beautiful women or handsome men that might be hard to pass up.
Known as kyabakura, these hostess and host clubs can be misleading. The hostesses and hosts are friendly and welcoming. Unless you're into that sort of thing, just be aware that their main focus is the cash in your pocket more than your sparkling personality. They usually keep you around and offer you drink after drink that will soon add up to a very large bill. These clubs often have a high entrance fee too, and patrons will have to pay for drinks, as well as the company of a host or hostess on top of that. Even just spending time conversing with a host or hostess can run up quite a bill.
It's also important to note that a lot of the bars cater to locals only. These establishments don't necessarily state that no foreigners are allowed. Instead, all the signage is written in Japanese. Having said that, foreigners can visit one of these establishments if accompanied by a Japanese friend, or if you speak Japanese.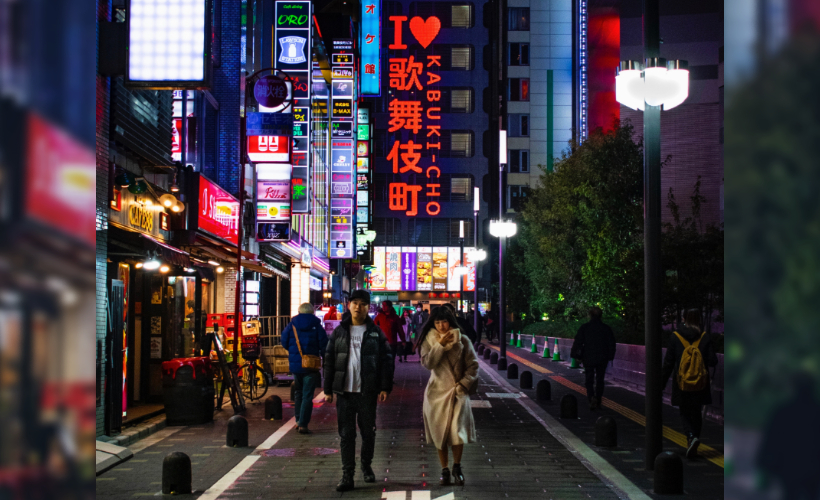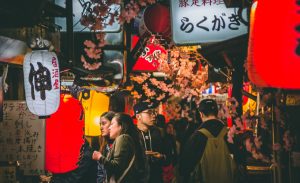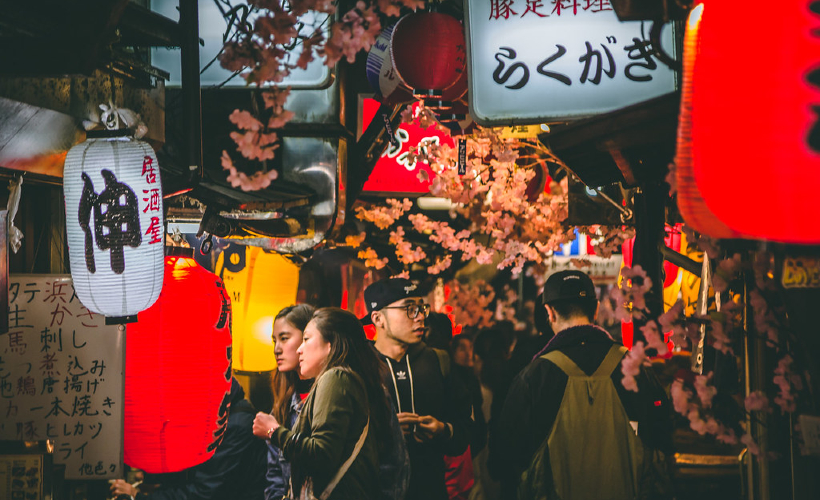 Omoide Yokocho – or Memory Lane as it's called in English – is a small group of alleys filled with around 60 tiny restaurants and bars. It's also just around the corner from the world's busiest train station – Shinjuku: Taking A Foodie Stroll Down Memory Lane In Tokyo, Japan
Themed nights
How there's always something for everyone is one of the things that add to Japan's appeal. You like trains? They've got a train-themed restaurant. You like animals? Head to one of the numerous owl or cat cafes. If you love cartoons, you can even head over to a Minion-themed café too.
Kabukichō speaks to its own clientele, with a variety of bars and restaurants, including karaoke joints. However, it's also well known for its themed venues, in particular the Robot Restaurant, where you can enjoy a meal while watching a show of robots alongside bikini-clad Japanese dancers. There are even several horror-themed restaurants and bars and some exciting nightclubs to visit.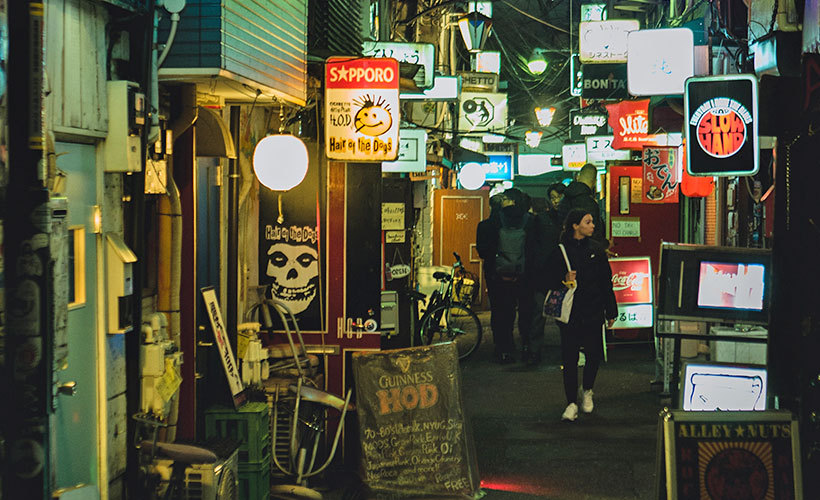 The surrounds
Golden Gai is a bar area near Kabukichō. Here, visitors can enjoy Japan's bar scene at its best. Some of the city's cocktail bars are among the best in the world, and definitely worth a visit. You can even visit an absinthe bar in this area.
Nearby, is the famous Hachiko statue, standing proudly outside the Shibuya station. Meanwhile, looming over Kabukichō is a statue of Godzilla; the Gracery Hotel offers rooms with a view of his face and roof-top tours where you can see this icon up-close.
The area has plenty to see and experience, even if you don't visit one of the adult-oriented venues. Although Kabukichō is well-known as a red-light district, there's plenty of 'innocent' activity in the area. If you do, however, opt for the naughty stuff, there's plenty to pick from. From sex shops, to bars for groping, to love hotels. Whatever tickles your fancy, really.
Get all the latest travel stories from Zafigo. Follow us on Facebook, Twitter, and Instagram.